Nigerians Comments About Sasha Obama Shows Why Nigeria Is One Of The Worst Countries To Be Born A Woman
The comments about gender-equality and her stomach showing were very disturbing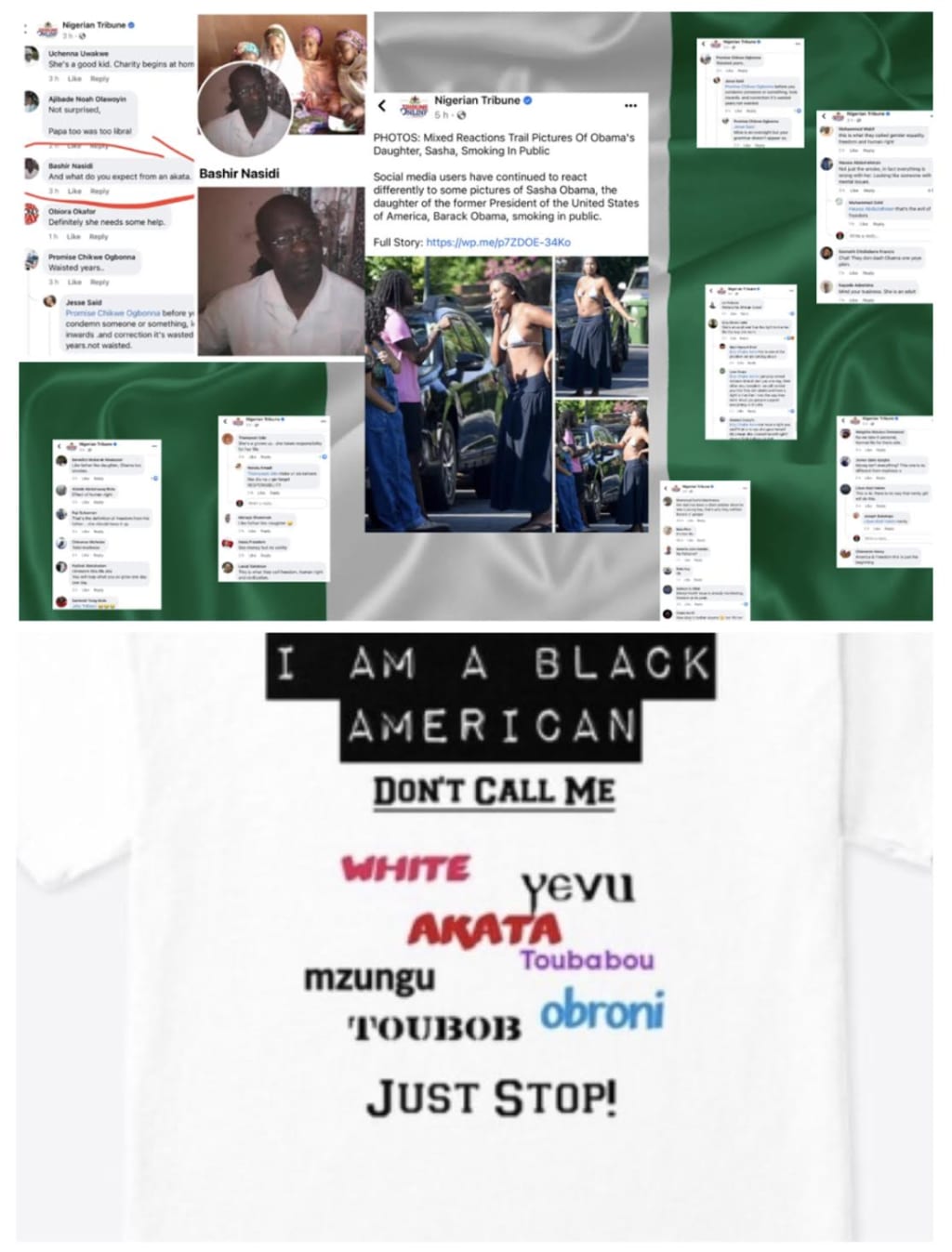 Collage Created by the Author
Wednesday, 13 September 2023
By: TB Obwoge
Let me get into the issue of why Sasha Obama was trending on Twitter, these are the photos of her making their way around social media. See below:
Sadly Nigerians are given a bad name all around the world. As Nigeria's population is swelling to 219 million people. Nigerians are on the receiving end of some of the most horrific xenophobia, even though many are known to be highly educated and talented. Making up some 10-13% of the medical professionals in the United States.
A Nigerian young man posted this under the hashtag that many were using for Sasha Obama;
Black Americans (African Americans) swear that there is this Black family super hero thing going on with African and Blacks from America. Just because you call yourself an African doesn't not mean you are one. The definition means born and raised on the African continent, even those born and raised in other countries technically aren't Africans. But call me stupid for thinking the definition of the word is what it is.
Hell in Africa most Black Americans are not even considered Black people, yet there are the "Back To Africans" that want to rush to countries that are not even treating their own citizens well. Accra, Ghana is now growing in xenophobia because of the high costs of living and today 80–90% of Ghana was in the dark, even Togo.
I've noticed the Nigerian Tribune and Punch News Nigeria are both starting to troll Black Americans and posting them on their social media platforms. It gains a lot of comments and attention from Nigerians, it also gains insults as well.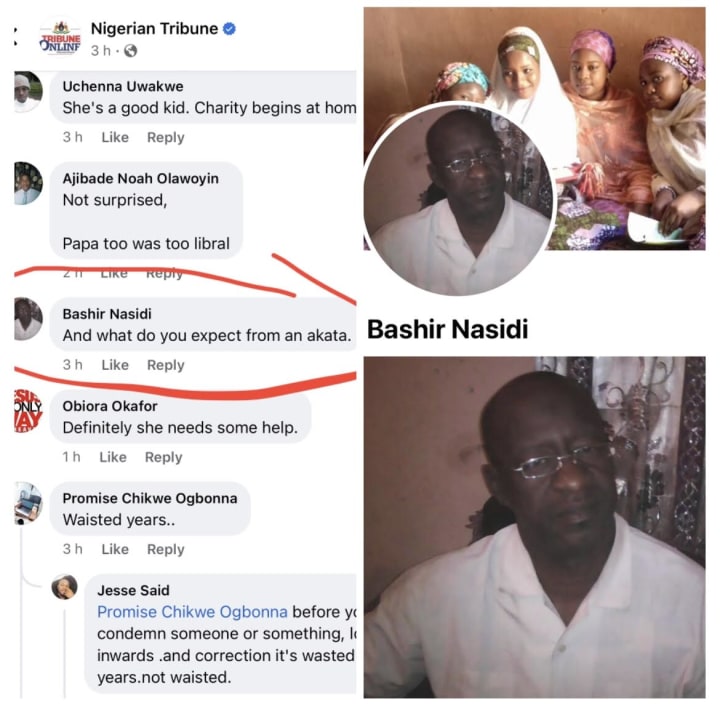 Beyond the comments, which are gross and hateful, it's the fact that men think that they should police women. Most of the comments came from men, on Twitter and Facebook it was Black African men. Men from West Africa, again a part of the African continent with the worst treatment of women (statistically), women are being murdered, abused and raped.
Countries that are also killing women they accuse of being witches as well. This is not the stone ages. These are humans killing women and even abusing cildren of being witches.
In Nigeria 95% of government officials are males, there have even been reports of women in politics having their lives threatened in Nigeria, Sierra Leone and Ghana.

There are 146 countries ranked, they're given numbers from 1 to 146 according to the best and most progressive within the gender gap from male to female. Nigeria is ranked 130 out of 146 Afghanistan which is ruled by the Taliban, which is an Islamic fundamentalist group.
This is much like men attacking Nigerian chef Hilda Baci, after her cookoff that lead to her being inducted into the Guiness Book of World Records, photos of her in a bikini near a pool gained her hatred. Nigerian men could not understand why a woman would be "allowed" to show her body when getting into a pool.
One man even claimed that she should not be allowed to be featured in the book because of "immoral dressing."
He went onto claim, someone posting their nakedness isn't moral enough to hold a world record, he wanted her excluded. Other men agreed with him, insulting her.

When I interacted with those making the comments, I asked several was wearing a bathing suit not allowed in their country or their culture. No one replied, I was only given wide eyed emojis as a response when I posted, "this is a swim suit, you are joking aren't you?"
Thank you for reading 🙏🏽 Please consider buying a coffee for Lacey's House efforts in Gender Equality & Children's Rights.
©️TB Obwoge 2023 All Rights Reserved
About the Creator
I'm the president of a nonprofit. I've lived in 3 countries, I love to travel, take photos and help children and women around the world! One day I pray an end to Child Marriages, Rape and a start to equal Education for ALL children 🙏🏽
Reader insights
Be the first to share your insights about this piece.
Add your insights