My Pioneering Grandma - A Woman Before Her Time
A true account of one of the most amazing women I know.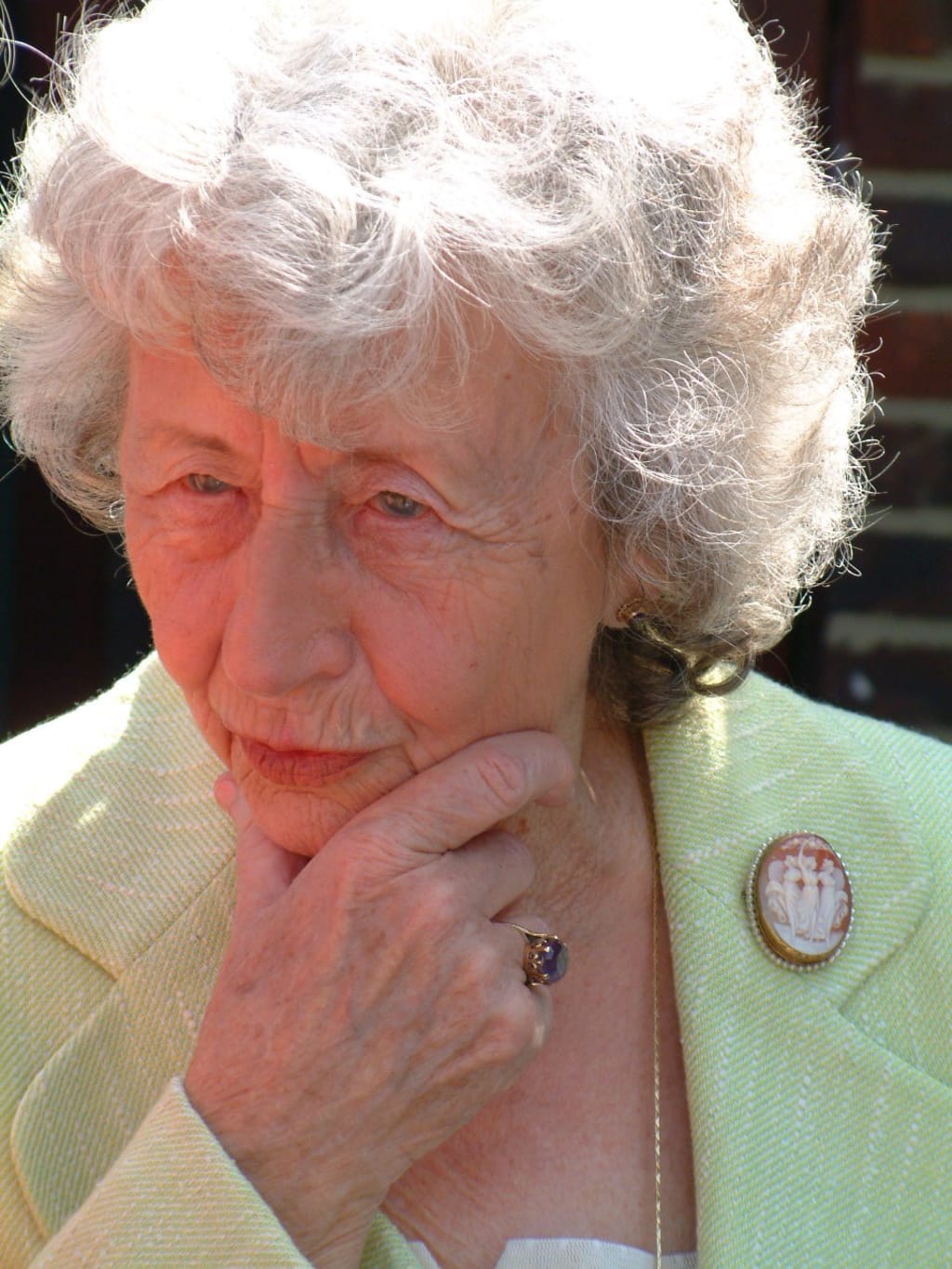 My grandmother - Sam H Arnold
This year as the pandemic raged throughout our care homes, my grandma became one of the people who could add their name to the death toll. When she passed she was not the same woman. It is wrong to say her leaving was almost a blessing. Dementia has eaten everything that was her, away.
She was the most amazing woman I have known and a pioneer before her time. She was a working wife and mother when women were supposed to stay at home at the sink. Not that I want this to be a sad account, of one of the most amazing women I know. During writing the poem, I realised how amazing she was, I have so many stories to tell.
Now is the time to tell the story of Stella Round a pioneer of her time.
My gran met my grandad during the war and my mum followed shortly after the close of World War 2.
During the war, with the men away it was left to the women to take on the 'men's jobs.' My gran worked in a mill and bakery. Making the flour and bread to feed a nation. Well, not a nation, but her small part of the world.
When the war was over and the men came back, my gran would not shrink back into obscurity.
A pioneer of her time she refused to stay at home chained to the sink.
Instead, she went out and got a job working for a relatively new company called DER. With the popularity, of television beginning to blossom DER would rent you a set. Back then televisions were rented and lasted for years. We hadn't reached the height of the throwaway society then.
My mum is very proud of the fact she was one of the first families to have a colour television. There is nothing like bringing your work home with you.
My gran didn't stop there though, she worked her way up in a male-dominated world, to the position of area manager. She told me many stories of driving from one end of the country to the other, to assess different stores.
My gran inspired me
She inspired me to work hard. She inspired me to be the best I could. To defy the rules and strive for higher goals.
It is in her footsteps that I threw myself into my career. I have wanted to make her proud every day. I hope in one small way I did.
It is not just this passion, that I love her for.
It is the simple things. Such as the way when I went to visit her she used to offer me food, a different choice every minute until I said yes. I learnt at an early age to say yes to the first thing, or it would go on for hours.
She always knew the right thing to say when I was feeling down. I came to her with my fair share of problems and she always fixed them with a pearl of wisdom.
As dementia started its destruction, there were still funny memories to share. The year she unwrapped all her Christmas presents, three times, to see what she had bought us. Then proceeded to put all our presents in her bag, to take home with her.
My gran was a pioneer of her time. Dementia has robbed her spirit, but her stories will stay with me for life. In society today we need more women with this drive and passion. Within the writing community, I have met numerous, who fight their way through the rubbish men say. In general society, I applaud any woman with the determination and grit, that my grandma had.
Thank you for reading. If you enjoyed this article, please share it and give it a like. As a struggling writer tips mean a great deal to me, so a massive thank you if you send one.
About the Creator
I know where the bodies are buried and I'm not afraid to tell you - author of True Crime, History and Fiction. Find me on Twitter [email protected]
Or find my crime magazine here - https://www.murdermayhem.uk
Reader insights
Outstanding
Excellent work. Looking forward to reading more!
Top insights
Easy to read and follow

Well-structured & engaging content

Heartfelt and relatable

The story invoked strong personal emotions
Add your insights