#metoo
Mental Abuse
My Story (Warning: Graphic Content)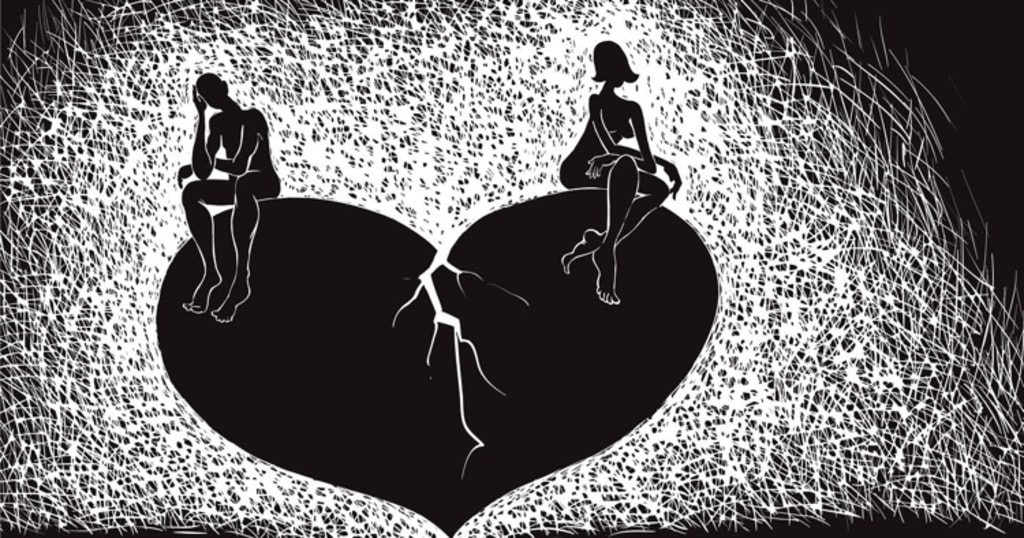 This is my story on suffering mental abuse in a relationship. I guess I will just start from the beginning. I met a guy in a time of my life where I felt I absolutely needed someone to be happy. I didn't truly love myself or believe myself to be worthy, and jumped at any guy who came my way. This is when I started dating my first long-term boyfriend.
At the beginning, he was everything I had ever wanted; he was kind, liked my music, supportive, the same religion as me, I thought he had his whole life together, and believed he could set me on the right path. He wasn't the best looking guy, not someone I would typically go for, but his personality made me fall head over heels—hard and fast.
I remember our first fight like it was yesterday. I was on vacation with my parents in a sunny area, and I had been sending him photos, but in pants. He asked me why my legs were so covered in the blazing sun, so I had decided to let my guard down and tell him about my struggles with self-harm. He lost it at me, made me think he was going to leave me, and he was so angry. I had a panic attack so hard my heart rate skyrocketed. My brother, who has had heart problems in the past, always carries around a compacted defibrillator with him when he travels, so he pulled it out and was going to use it on me because he was afraid of it giving out. I calmed down, but my entire body was numb. He forgave me when he told me what my brother did. It was at this point I knew I was always in the wrong to him, and I would always be the only one to apologize.
For the year and a half we were together, we fought probably every three days. It was over the dumbest things. He would get mad at me if guys looked at me, or if I went to the gym because he thinks muscles on women are horrific. If I had any problems at all, he would call me selfish and start a three-day feud over it. I got into my dream university, but didn't have the funds to pay for it and was heart broken. Instead of consoling me, he beat me down and told me I was selfish. He wouldn't let me hangout with female friends because he thought they might hug me.
Every fight we had he would scream and threaten to leave. Then he would tell me if I had sex with him that it "might" make him no longer angry. All I wanted was to please him, so I would do it. And then he would tell me he was still mad and leave after he got what he wanted. Sex was always an issue. He would tell me it was the most intimate act a couple could do, that it was full of love and passion, but all he felt was greed and a need to take my power away.
We fought day in and day out. He put me down constantly, telling me I needed a boob job, that I shouldn't eat how I do, and I should lose weight (remember though, I was NOT "allowed" to go to the gym). Everything he did was to put me in my place. I wasn't even "allowed" to get a job, in case someone there hit on me. He was the most possessive and manipulative person I ever met, and when I would tell him how he made me feel, he turned it around on me, saying how dare I tell him all these things when he does everything to make me happy.
My family and friends noticed a change. I couldn't leave the house to see anyone, but he could. I grew so weak and broken. I didn't even know who I was anymore. People talk about domestic abuse and the pain and suffering that follows, but we don't hear enough about mental abuse. Mental abuse is manipulation. It is when you express how you feel, and they find a way to flip it on you and make you the bad guy. It is when they make you feel like you are worth less than you are, like you aren't worthy. The pain caused from mental abuse, especially due to someone you loved, hits hard. It's as real as the pain from breaking a leg. It's dehumanizing and excruciating.
We decided to go on a vacation with my parents, during which he fought with me everyday, then told my parents I was the problem. He would take me away from quality time with my family to bring me up to the room to force me to have sex with him. Every time we had sex I hated it. I forgot what it was like to actually enjoy it. I knew it was coming to an end when my parents later on pulled me aside, along with my siblings, and expressed that I deserved better. I was in a full-blown state of depression and devastation. I was lost.
It was over on our country's national holiday. He yelled at me in front of all of his friends, embarrassed me, and made me cry. Then he pulled me up to his bathroom, bent me over a counter, and raped me. Tears streamed down my face and blood trickled down my leg. He yelled at me for crying, yelled at me for not wanting him, then drove me home, drunk, as he didn't care about my safety.
Slowly, I distanced myself and we separated. I didn't know who I was without him and I needed to find myself again. After I stopped talking to him, he tried his best to keep me wrapped around his finger. Then, when I expressed any sort of care or concern, he would scream and tell me we were no longer together. Even after we broke up, he continued to manipulate me.
I've since moved on. It took a long time, but I, on my own, stitched my broken heart and mind back together. I am better and stronger than I ever was, and I refuse to ever be walked over again. He continued to stalk me at my work, and he left a box of all the gifts I gave him on my doorstep with a handwritten letter that I still have not read. I agreed to meet up with him to talk things over, where I expressed I was forever finished. He was so angry at who I have become—he was angry at my strength, angry I started body building, angry I was working, and that I was happy. He was angry he could no longer control me. I cut all ties from him and haven't spoken to him since.
I later on—when I least expected it—found the man of my dreams. He has never once yelled at me, we have never been in a fight, and I have never felt more loved. We are engaged now and things truly are perfect. Even with this new change, a stronger mind and heart, the scars can still cut deep. I have nightmares about him almost every night, I wake up out of breath and terrified. If I see anyone who looks like him, I have an anxiety attack. Even when my fiancee and I sometimes get intimate—even though I know I am loved and respected, and I have given 100 percent consent—in the midst of the moment, sometimes I still picture that night where he ruined me. Even with that amount of disgust and abuse, with what he did to me physically and how much trauma that has caused to my body and mind, what haunts me the most was how he treated me.
I wanted to share my story, raw and unedited. This is all true, and it is something I think needs to be talked about more. I can only hope this will reach someone in the same situation and be a wake up call to them. You don't need them, you are worthy of love, and you are worthy of respect. You are valid, and I hope that this story—of how much pain even years later this has caused me—can give you that extra push you are needing to leave them. You will be okay, you will find love, but you need to love yourself first.
Thank you for reading my story.