Love Conquers All
A mother's love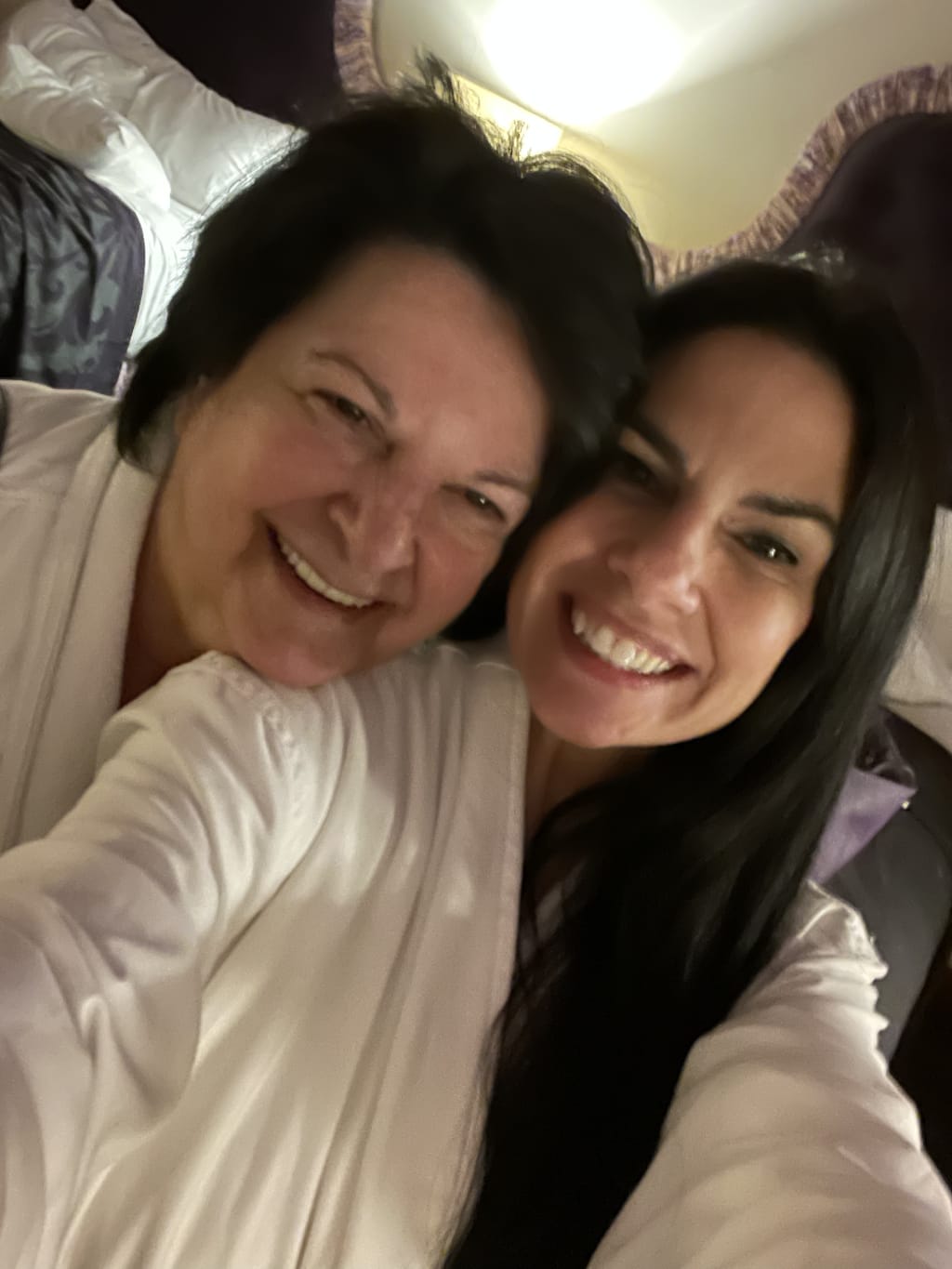 Unconditional love is a blessing!
My mother taught me unconditional love. She believed in me when I didn't believe in myself. She always held me on such a high pedestal, but I don't feel as though I ever succeeded as being the daughter she truly needed. However, I still have time.
She is my rock when I feel helpless. I don't think she knows this or believes it. Truth is, I would not trade her in for anyone else in this world.
Her childhood stories of being the oldest of five are not pleasant at all. She did not have the princess story when it came to her parents and siblings. However, she did meet her Prince Charming, my dad, when she was only 15. They stayed together while my dad went to Vietnam and were married soon after his return.
My mom lived a life surrounded by the love of family and friends. She had two children. Through her journey in life, her family and friends have failed her at times, but she still forgave and accepted them to stay in her life.
My brother went to prison for 14 years. In that timeframe, I got engaged, married and had my two children. Even though my brother did something horrible in his lifetime, my mom still believed he had goodness in him. This was her son. She loved and loves him unconditionally.
When my mother's own mom passed away, her younger sister was named beneficiary. This hurt my mother in ways I can only imagine. She felt betrayed. She was the oldest. She did and was responsible for everything when she was a kid. She was expected to take care of the home with her mom. To have her not be named the beneficiary from her own mother was a tremendous slap in the face.
My mother still took care and takes care of her family, even though they left her side when she needed them most. Unconditional love is not common these days, yet I see her show it in some form every day.
She takes care of her baby sister who is in an assisted living community at this time. Yet my aunts own husband and children have left her side. Truth is, I believe my mom would help anyone in need, if she was able.
I have a daughter of my own that is pushing every button a mother has to be pushed. At this time, she has left me to live with her dad. I cry alone, yet I am strong when I am with her. My love has not diminished in any way. Thanks to my mother's gift of unconditional love, I am able to have an understanding and strength to be there for my daughter.
My mother taught me unconditional love. Without believing in this, I don't know where I would be today. Love is truly a powerful gift. One that should never be taken for granted.
I am truly blessed because I am truly loved.
family
My name is Sonia. I've been writing on my own for over 35 years. I hope you enjoy reading my stories as much as I love writing them.
Receive stories by Sonia Nesbitt Fronduto in

your feed