Guys We F*cked
The anti-slut shaming podcast is so much more than sex.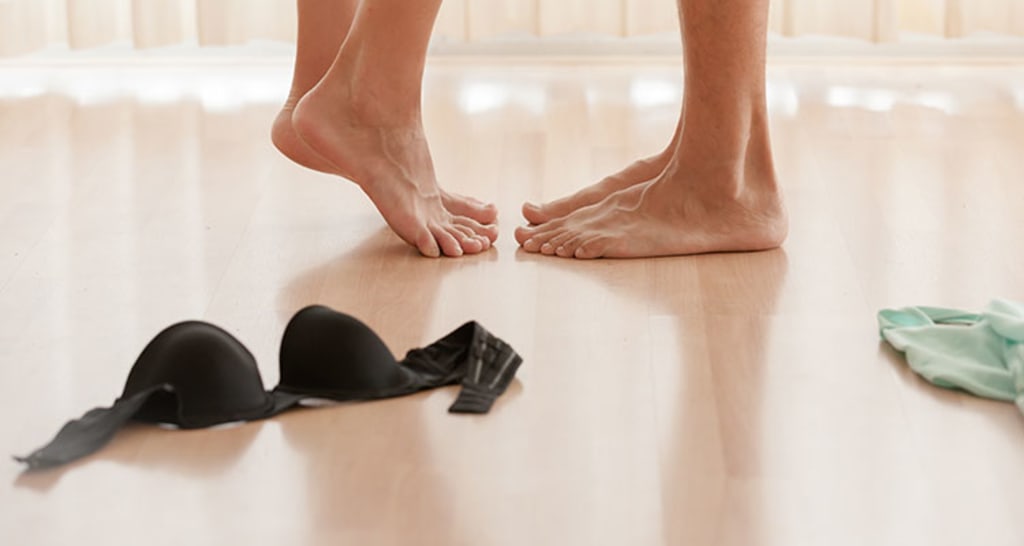 I am an avid Podcast listener. My obsession began this past summer, when I was looking for a healthy distraction from a lot of chaos in my life. I am fortunate to work at a job where I am not micromanaged, I work at my own pace, and I have the freedom to put in my Air Pods and listen to Podcasts all day long. I love it and I recommend Podcasts to anyone who needs a good distraction. Honestly, they have helped me overcome my depression and anxiety and feel less lonely during a period of time in my life that proved to be extremely difficult. I discovered the Guys we F*cked Podcast about two months ago, and I have been binge listening ever since. If you haven't heard of this amazing Podcast or if you have and are unsure of what the hell you just stumbled upon, allow me to introduce you.
Hosted by Corinne Fisher and Krystyna Hutchinson, a female comedian duo, the Guys We F*cked Podcast began three years ago after Corinne was dumped by her boyfriend at a Panera Bread (Sorry Corinne!). The ladies interviewed men that they had hooked up with in order to create a sex positive environment. Their message is pretty clear, that you can do whatever you want with your body as long as it is consensual and isn't putting yourself or others at risk. Simple, right? Wrong. How many times have you looked at another girl and thought, "Eww, she's a slut." As discussed in the Podcast, calling someone else a slut is usually a reflection of yourself, your insecurities, being triggered by someone else. And why do we care so much about other people's personal lives? Frankly, it isn't any of our business unless someone openly talks to use about their sex lives, and if they trust you enough to confide that part of their life to you, DO NOT be an asshole and exploit them.
Corinne and Krystyna create a sex positive environment by diving deep into issues that are viewed as taboo, with the goal of people ditching the guilt and shame and being proud of who they are. They speak about their own experiences and interview guests; guys they fucked as well as other comedians, actors/actresses, women's rights activists, and more. The podcast morphed over time into something so much more than just sex. The Podcast informs its audience about bigger political and social issues such as rape, harassment, pedophilia, women's rights, racism, the LGBTQ community, parenthood, and helping women find their voice to make a difference.
This Podcast resonates with me on a very personal level, and I hope to one day meet and thank these amazing ladies for the work they do. Life is confusing, difficult, sad, and scary, so to have two brilliant minds that are able to take the most difficult of topics and discuss them openly and with a sense of humor is a true skill in this fucked up world.
So the next time you find yourself scrolling through iTunes, give the Podcast a listen and see what you think. Also, if you are looking for a good read (or Audiobook) Corinne and Krsytyna also wrote a book! F*cked: Being Sexually Explorative and Self-Confident in a World That's Screwed. I highly recommend this book to anyone and everyone, especially young women. Be nice to one another. Be nice to other women. Even if that woman wasn't nice to you. Build each other up, and don't be so quick to judge. Stop tearing each other apart. And stop shaming people!
pop culture
About the author
I am a 27 year old mother, wife, and student. I love to write. Sharing my stories and experiences to bring awareness and show support for mental illness and domestic violence. I also do some food writing for fun.
Reader insights
Be the first to share your insights about this piece.
Add your insights