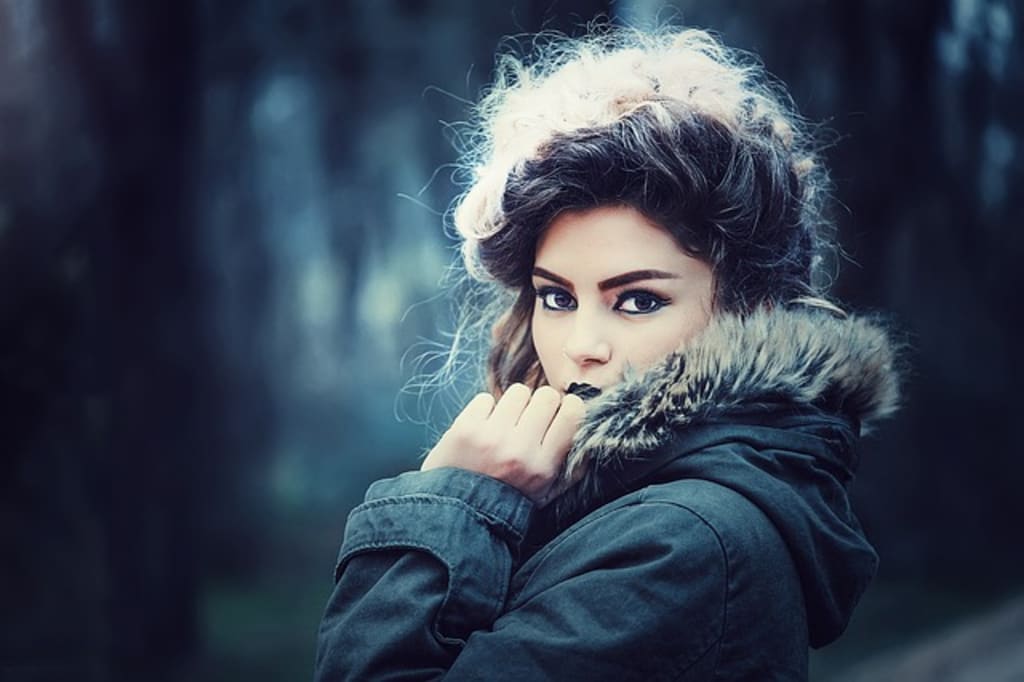 One day, I was in the phase of playing something, in doing all those activities which a child does. I had a sip of Whisky, quite bitter for me but I started taking it for all day long and almost on a 24X7 hrs basis. Soon a year passed and I cleared my secondary year exams, then I realized that the only work I can do is drinking. I continued with this habit till I crossed my Engineering exams. I was one of the most notorious students of my college. I used to bunk college and have whisky for the day long. To add to the glory, I also recall having beaten my teacher, my classmates, and my seniors. I was involved in all such activities in my college. I have more suspension letters than certificates, a student should have.
My first day of college if I reflect – it was 9:30AM, after having my usual dose of whisky I entered my class. Suddenly there was a pin drop silence in my class because they mistook me to be the teacher who would take the first class. But of course I crossed them and went to the last bench of class and had a seat.
With such kind of activities I had completed my engineering. I got two different things while I was in engineering, First my liver failed and now my name starts from "Er." nothing new. Then finally my life took an unexpected and amazing change because my father sent me to a coaching center where I learnt how to crack "CAT". From that day my mom told me not to drink and I stopped drinking. But as I knew it that CAT was not my cup of tea I focused on MAT and I scored a decent percentile. Now it was my turn to get a college of my type where I can study. Then I finally got a college and started my MBA.
On a very pleasant morning a girl entered the class. She was very pretty but carried lots of attitude with her. Her presence made me feel good though I am not sure why? May be her appearance was so attractive. She was a cute girl with very nice hair cut having an attitude that attracted me towards her. I need a long page or even a more to describe her beauty. She is a girl of values and limits, not a regular product/construction of Mr. God. I used to attend the college so that I can see her face. Many a times I tried to talk her but all the time something stopped me to do so. One day I broke the silence between us and said "Hi" to her and she replied in the same tone, I used. From that day we started talking but in the college hours only. The days are so interesting but the nights are very much boring for me, I don't want to talk her like a fool for the whole night but 'I miss her' all the night and I keep on thinking about her. Then the days turned into months and I found that I really liked that lady who entered in my class a long time ago. In order to say the three words - I LOVE YOU, I went to college and found that she left for her hometown the previous night. Then I started talking to her with the help of SMSs. With the start of a simple 'hi', 'hello' we both started sharing almost everything and I told her what was my past. After having a decent talk I finally got the time because she is coming to college next morning. I dressed well and took her from the station to her room in the city. Next day she attended the college I was in complete anxiety that for the first time I would say those magical words to any girl. Finally I said "I LOVE YOU" but she replied – "I need time"…..
She is such a nice girl that she did not stop talking to me. For quite a considerable period of time we even fought with each other on some stupid reasons. One night I was talking to her and missing her badly because I was unable to see her face. I copied her picture from FB and I forgot this that I have done something like that as I am in habit of keep forgetting things. Time passed and one day she asked me that do you have any photograph of mine. I said "no" without thinking for a second as I was sure that I don't have her snap. Then she suddenly started crying and said "It's been a very small time but I started liking you in spite of knowing your past, but you broke my trust" and the words she used that day were "You don't love me that's why you did that ".
How could I explain, how much I love her? It was a mistake. I am in a habit of forgetting things. I was as innocent as a child, for the first time in my life I cried and for 4-5 hours. I keep on crying and abusing myself that why you have such a bad habit. My mind recalled me her wordings in every 10-15 minutes. Then finally my phone rang I searched that into my bed, it was her message again "(my name) please try to sleep I got your point but you hurt me today, it will not be very easy for me to forget this but I will try. Bye…" Next day we have to go somewhere for our college work so I went to her home to pick her, I was wearing a black goggle so that she could not see my eyes as there is swelling around them because I was crying whole night. She said hi how are you? Fine, I replied. Then we completed our work came back to our home and for that day it was the only conversation we made because I was crying and she was upset. When we reached our destination she looked into my eyes and said" You don`t wished me today, Good Morning". In few days we started talking and everything was fine. Somehow I succeeded in rebuilding her trust on me. I know I am having a habit of forgetting things and now she also knew it.
Now she gave me her snaps so that I will not steal that from FB. She said "if you need something that is related to me, just ask I will give it to you". After that I always keep in mind that I am not supposed to hurt her again, as it gives a more pain to me. Hurting a girl was not that much tough for me being what I was earlier but she changed my views. A day before a week ago she was not feeling well and also missing her home badly so she went to her home town and now I am missing her badly. With this reason that she is with her family, she is unable able to talk to me and I am also busy working for some wedding function in my family but a day before yesterday she texted me – 'how are you and all', I also replied but I was feeling very much sleepy because I had a whole day work with my family. She was waiting for my reply but as I was feeling very much sleepy I fell asleep but she kept on waiting. Next day she was not at all in mood to talk but I somehow maintained the conversation. It was 12:30 in the afternoon and she suddenly texted me and we started our conversation but again she asked me – "if you are free then only talk to me else no need of waiting for you" .I was also in a bad mood I replied very casually that – "I want to have a sleep coz I am tired so don't wait for me." Meanwhile I started my Laptop so as to check my mails and to have a look on my FB account, that made her feel bad that I was not in mood to talk to her but I was using FB and she said that don't want to talk to me its ok but don't dare to ignore me.
I just wanted to say something to that pretty lady who entered into my class a long time ago that "I am not that bad". I wanted to clear one thing to that beauteous girl "Don't Love Me but Please Don't Doubt on me".
It's been 3 months and 20 days since I proposed her and still waiting for her reply. But now she doesn't even like me the last words she said to me when I said sorry "I don't need anything from you (My Name), not even sorry"…..
I tried to talk her but she was ignoring me I wrote her a mail but she didn't reply. I know only one thing I love her. I always conveyed my 'sorry' to her whether it was my fault or not but she never understood my sorry. I need to cry but she was my only shoulder.
"I love you... Please come back"
Reader insights
Be the first to share your insights about this piece.
Add your insights