Domestic Violence Support - All You Need to Know About!
Things to know about Domestic Violence Support. How is domestic violence handled legally and how to support victims of domestic abuse - Know the Process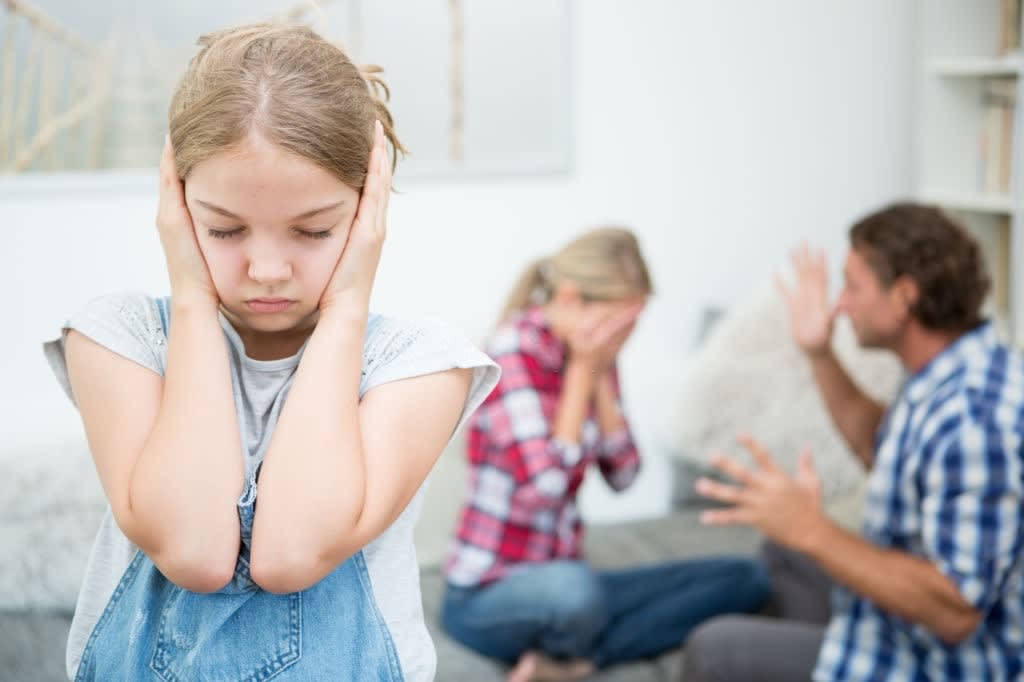 Domestic Violence
5 Ways to help a Victim of Domestic Violence Support - Benjamin Melmer Law
As per NCADV, one in every four women and one in every nine men have experienced physical violence in one way or the other at the hands of their partner. An astonishing 20 people per minute face domestic violence by a partner in the US. Domestic violence hotlines receive more than 20,000 calls every single day nationwide.
Going by the numbers, it is evident that domestic violence is quite a big problem. It affects people of all genders, races, religions, income levels, and sexual preferences. So, what constitutes domestic violence?
What is domestic violence?
Domestic violence or domestic abuse is a behavior pattern in a relationship that is used to maintain or gain power and control over an intimate partner. Abuse may not always be physical. It could also be emotional, sexual, economical, or any psychological action that influences another person. This may include any behavior that seeks to frighten, terrorize, intimidate, hurt, humiliate, blame, or injure someone.
Domestic violence victims may also include children or other family members of the household.
How is domestic violence handled legally?
State laws on domestic violence differ from state to state. Every US state has a different approach to domestic abuse. So, there is no single legal definition of domestic violence. Physical violence, such as hitting, however, is considered a misdemeanor or criminal felony in all jurisdictions. Some states may treat them like any other assault case, while others punish physical violence perpetrators more severely if it involves an intimate partner.
Domestic violence is not about physical violence only, and states also understand that. Laws are being changed to cover more types of abusive behavior. Some states treat disorderly conduct and trespassing as domestic violence when the victim is a current or former partner. Other states consider harassment, animal cruelty, and stalking as domestic crimes.
The way law enforcement officers handle domestic abuse cases has also changed. Earlier, officers who received complaints of domestic violence would warn the abusers and let them off. There was no arrest. Since the abuser was still free, the victim continued to be in danger. Nowadays, many states have passed mandatory arrest laws to safeguard the victims. The law requires police officers to arrest the abuser or both parties at the scene.
The way the legal profession now deals with domestic violence cases and their victims has also changed dramatically. The Survivor Reentry Project of the American Bar Association works to train lawyers on how to work with victims of violent situations such as marital rapes and workplace assaults. Domestic violence lawyers are committed to the safety of the victims. They work with courts, federal and state lawmakers, and community agencies to ensure that the system works fairly for all victims and survivors of domestic violence.
How to support victims of domestic violence?
Do you suspect that someone you know is a victim of domestic violence? Are you worried that you don't know how to help them?
You may not be able to offer a resolution, but reaching out to them can bring them tremendous relief. Domestic violence victims very often live a lonely life in constant fear of the abuser. Let them know you will be there to help and support them.
Look for the warning signs
If you are not sure if someone is a victim of domestic violence, look for a few warning signs. Many people try to cover up the signs of abuse due to fear or shame. By learning the warning signs, you can extend your help to these victims.
Black eyes, reddish or purplish marks on the neck, bruises on the arms, or busted lips could very well be signs of physical abuse. They are easy to spot too. Emotional and behavioral signs may be a little harder.
Domestic violence causes fearfulness, anxiety, low self-esteem, depression, suicidal thoughts, and disinterested behavior. Substance abuse or changes in eating or sleeping patterns could also indicate abuse. Such victims may also isolate themselves from friends and family and express extreme concern about the privacy of their personal life. If someone you know shows these signs, they may very well be a victim of domestic abuse.
Talk to them
A domestic abuse victim may or may not open up to you straight away. You may need to start a conversation to make them feel at ease and gain their trust for them to speak with you. However, don't force them to talk to you about the abuse as that could upset them or cause them to withdraw further. Let them know you will be discreet about any information that they share with you.
Listen, but do not judge!
If someone talks to you about abuse at home, lend a patient ear. They are not looking for judgment, advice, or solutions. All that they want is someone who understands them and listens to them. Once they feel comfortable, chances are, they will tell you exactly what they want. It is alright to ask clarifying questions, but let the person vent out their fear and feelings. You never know, you may be the only person the victim has confided in.
Believe the victim
It may be so that you know both the victim and the abuser. Very often, abusers present themselves very differently in front of others. It is only the victims who see their dark side. It may be shocking for you to learn that someone is capable of domestic violence. However, it is important that you believe the victim and assure them so. Most victims do not seek help because they feel that no one is going to believe them. Having someone who believes them can give them a sense of hope and relief.
Offer specific support
There is a lot of support available for domestic violence victims, such as social services, shelters, lawyers, support groups, and counselors. You can look up their contact details and addresses on the internet. You could also consult with domestic violence lawyers and offer them information about laws on protection and child custody. A lawyer would be able to determine the correct legal recourse for the victim's case.
Even if you are unable to provide specific support, just being there for the victim means a lot.
If you are looking for a criminal lawyer Miami for help in a domestic violence case, contact Benjamin & Melmer, LLC. They have extensive experience in domestic violence cases and would be able to guide you on the way forward.
About the Creator
Melmer Law LLC prides itself on being readily available at all times for their clients and their families.
David L. Melmer, Mark P. Melmer, Esq. both served as prosecutors here in family lawyers in miami and divorce attorneys miami
Reader insights
Be the first to share your insights about this piece.
Add your insights