Do not forget the women who rebelled
For months now in Iran- in the midst of demonstrations - women are shot in cold blood and lose their lives, along with young men, injured by the police authorities or even condemned to death by execution on the way to freedom and democracy.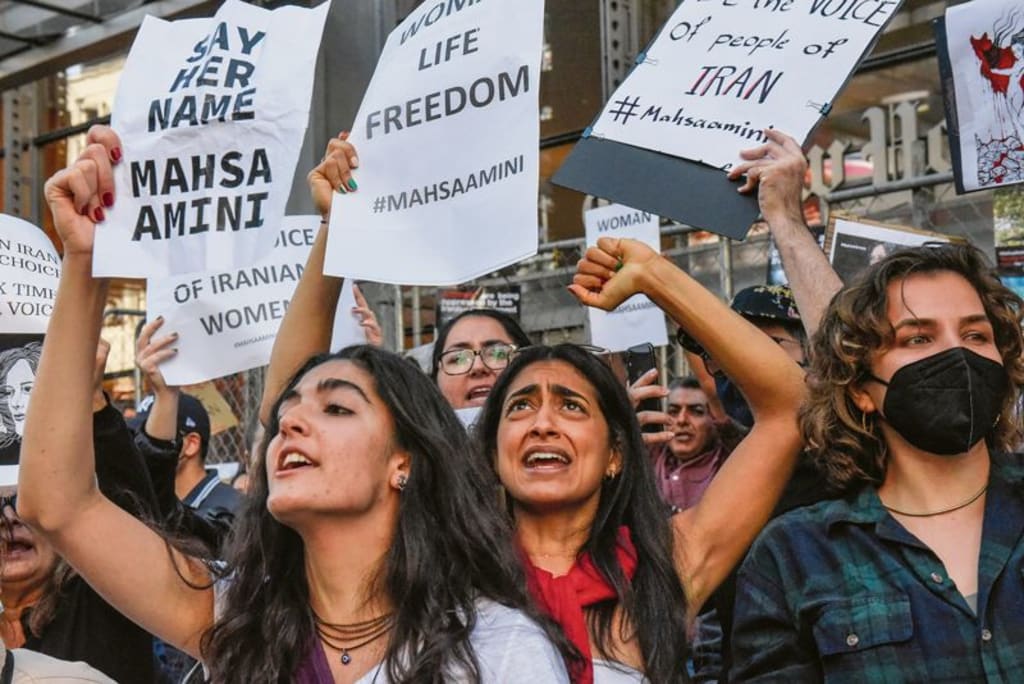 Picture taken by December protests in Iran. Reuters.
What's happening
Iran has a long history of protests. Election fraud, economic problems, and civil freedoms have all led disputes to flare up throughout time. The heartbreaking Persian lyrics of Shervin Hajipour's song "Baraye," or "Because of," however, depict an exceptional revolution led by women and supported by men that addresses a wide range of complaints. It has come to be known as the revolution's hymn and has touched so many people globally that it caused Hajipour to be released following his detention.
As a consequence of being unable to pay for even the most basic essentials of livelihood while being compelled to follow the harsh laws of a religious monarchy that claimed to look after its citizens, the members of this spontaneous civil rights movement are at their wit's end. What could possibly be riskier than a mob that has nothing to lose? The French Revolution is a great historical example, in this case.
Was it not known already, that the cruel Islamic regime in Iran of President Ebrahim Raishi, brutally trampled on the rights of women? The "morality police", which to this day launch attacks against women, slapping them, beating them with bats, arresting them and holding them in detention for hours or days because they don't wear the hijab properly or a tuft of hair is visible?
Our tears for the 22-year-old deceased Mahsa Amini are not enough, our tweets and statements condemning authoritarian methods are not enough. Because women and girls in Iran were and are alone. And alone they raised their heads against the regime that oppresses them. Against a cruel Islamist theocracy, at the risk of losing their very lives.
For months now in Iran- in the midst of demonstrations - women are shot in cold blood and lose their lives, along with young men, injured by the police authorities or even condemned to death by execution on the way to freedom and democracy.
This is different
Iran has seen waves of protests in recent years, mainly over a long-running economic crisis exacerbated by Western sanctions linked to the country's nuclear program and human rights abuses. However, in almost all cases the authorities have succeeded in suppressing the protests with violence and with no international organization being able to stop this nightmare. While the Regime creates the narrative of the "Evil" enemy, the United States, who will always try to bring down "the glorious theocratic revolution". Unfortunately, this narrative has been holding for quite a while, justified to a lesser extent, since Western governments have been keen on implementing harsh economic sanctions against Iran. Affecting the people, but having no actual plan of helping the people of Iran to rebel.
Their response
As for what Iranian women themselves think about what they have been experiencing for nearly half a century? Looking back at social networks even before the violent internet shutdowns and social media bans, what one finds is that they do not see themselves as powerless victims, as they are often portrayed outside of Iran. They have deeply believed for years that they are agents of social change. That they are always on the front lines that actually fight the regime and fight taboos.
A survey published in The Conversation among 391 Iranian women aged 18-35 from Shiraz, one of Iran's largest cities, found out how women grow up, learning to fight for their basic freedoms. Such a life marks the development of multiple identities for Iranian women. Some at home, others in public life, others in social networks, others in groups, trying not to lose themselves. This development of multiple identities has been for years and their main strategy, to face the status, to be both accepted by society and in solidarity with each other, to withstand the pressures from childhood to the end of their lives, without being led to the withering and depression, even suicide.
Social media has increased the social, cultural and political awareness of the younger generation and this seems to be widening the gap between the younger and older generations of the country. ""The fact that Iranians who now live in other countries are much more than those who live in Iran is very important for society," explains one of the participants in the research.
Meanwhile, a recent study found that the majority of Iranians (58%) do not believe in the practice of wearing the hijab. Only 23% agreed with the mandatory hijab, which is respected by the rest of the population: people don't want the hijab abolished, they just want freedom of choice.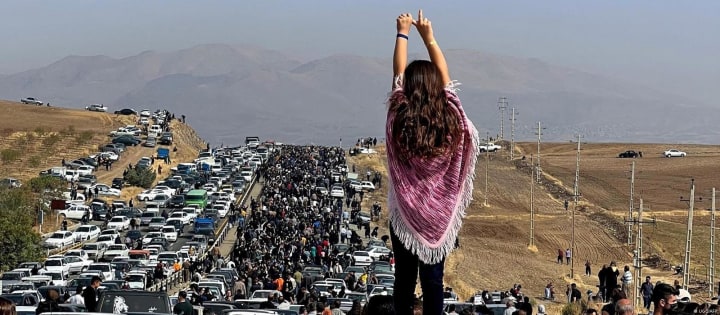 Our respons(e)ibility
No, economic sanctions are not enough, and sometimes might be unnecessary, especially if they are affecting directly the working class, or if it justifies the regime's narrative of the "evil" West trying to destroy Iran. Then, what should we do? I hear some of you asking. I had this question for quite a while myself. Eventually, I think a more active response is necessary. And by active response, I do not mean a military intervention. But we need to support all the political actors of change in Iran. As long as they are democratic and respect human rights. This support can be achieved, by helping financially these organisations, by giving them international recognition and support, as well as, by giving them a seat at the international political podium. Last but not least, even though I know that this idea sounds extreme to some of you, when the time comes and these movements mature, we should even support their arms struggle if this is the way they see fit, in order to destroy the brutal regime.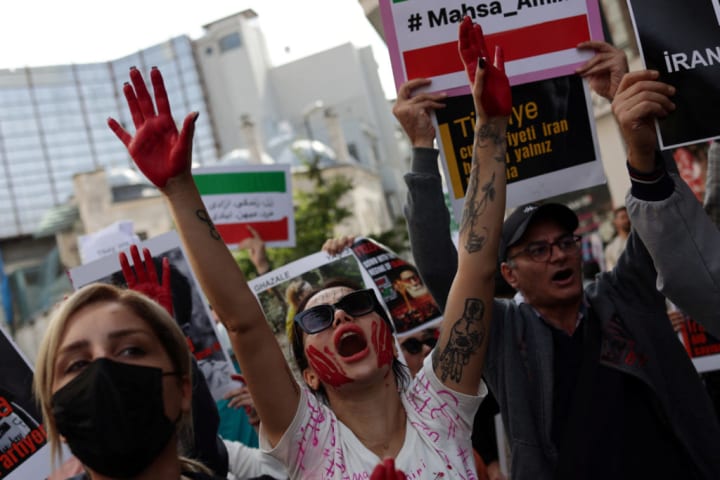 Written and Published by Sergios Saropoulos.
About the Creator
With a small backpack and without a plan,I have been living all around Europe.For my Philosophical studies,for work and mostly fun, I have been living the chapters of my life,in Thessaloniki, Dublin,Sheffield,Copenhagen,Helsinki and London.
Reader insights
Be the first to share your insights about this piece.
Add your insights