Bombshell - A Movie Review
'Bombshell' is a powerful film about standing up for your own rights instead of being silenced.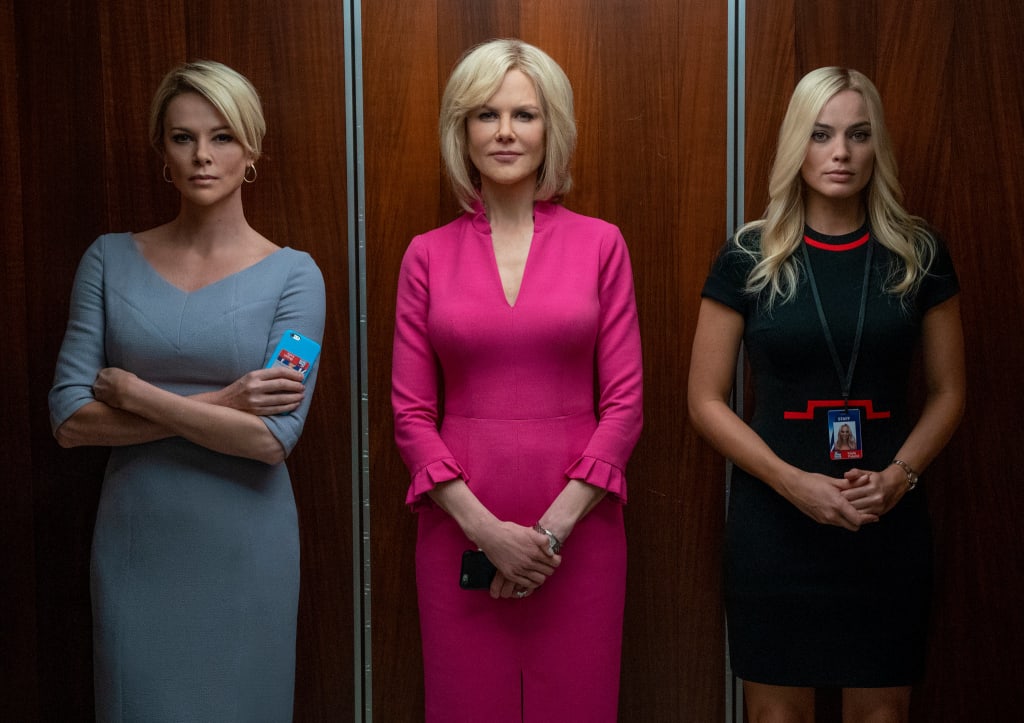 Keep fighting in your battles. Nobody deserves to be silenced.
Bombshell is a 2019 film depicting the Fox Network News Scandal. A group of women battle against the head Fox News who has created a toxic environment based on sexual allegations.
Witnessing the events unfold in this bold film, I give credit to all those who brought out the tough story of Bombshell. I never knew what happened behind the scenes regarding women in the news media world. Bombshell is a powerful film about the importance of standing up for your own rights instead of being silenced.
Charlize Theron, Nicole Kidman, and Margot Robbie were all outstanding. Whether they were depicting an actual person or as a made-up character for the story, these three women single-handedly put their strength into sensitive material. Fighting for their voices to be heard about sexual harassment, each woman goes through a remarkable journey to help women in the workplace.
Robbie's story arc depicts an angle in which is hard to believe but sadly has happened behind closed doors. Unlike how Theron and Kidman were portraying real people, Robbie's story-line is fresh and makes up for an important message that interlaces the stories together. Her story could have been more empowering if we knew more about her.
John Lithgow completely undergoes a transformation into Roger Ailes, the head of Fox News. I turned up my nose several times at his despicable behavior, most notably a scene he shares with Robbie. Lithgow's genuine performance was a major highlight.
Credits also go to Allison Janney, Malcolm McDowell, Kate McKinnon, Connie Briton, Liv Hewston, Stephen Root, and an ensemble of voices outside of the film that helped the story to its feet.
Overall, McKinnon is the most memorable character easily stealing the show with her incredibly natural acting abilities in a serious setting. But, still, she doesn't serve much of a purpose other than being comical levity that the film needed.
Bombshell is a deep and helpful look into the world of Fox or any other News stations. I learned a lot about how the network works in this competitive industry. And those stories behind the scene don't make it onscreen. Watching this movie made me learn so much, and I am grateful for that.
Unlike other audiences, I don't know anything behind this story that has come to light. I could agree that Bombshell over-dramatized the events. I thought there was a little too much story in the whole film. Honestly, it did get too political which overshadowed the story at stake.
One of the major highlights of Bombshell is the hair, makeup, and wardrobe. These three subjects have been critical matters women have faced heavily regarding their roles in the world. All three roles play as a character of their own.
Jay Roach's main objective was to get the message across about sexual harassment in the workforce, and he succeeds. He paid close attention to the sensitive material, making sure that his actors were safe and comfortable in the making of this serious subject matter.
For me, the story-line was a little confusing with three different stories going on. Maybe the film could have worked better if there was one focus, instead of three subplots? It became a little too much of a Hollywood film taking away the realism that the film aimed for in the first place.
If you would like to watch Bombshell, I recommend that you do it. Stories like these are crucial and don't deserve to be silenced. Take caution because of the subject matter that may be triggering to some audiences.
movie review
Writing has been my passion since I was 11 years old. I love creating stories from fiction, poetry, fanfiction. I enjoy writing movie reviews. I would love to become a creative writing teacher and leave the world inspiring minds.
Receive stories by Marielle Sabbag in

your feed