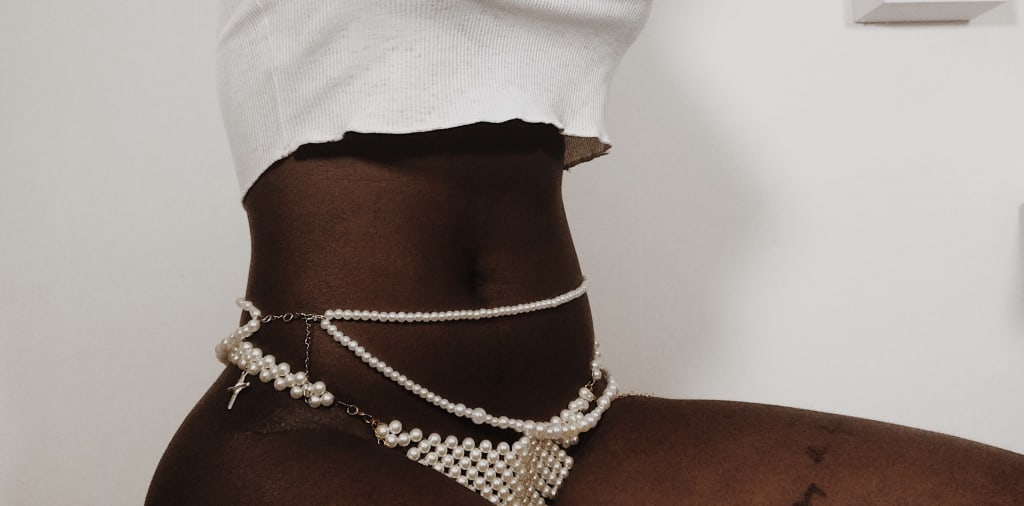 I have been making pieces of jewellery since I was about 10. I would say it was my first ever creative venture and I absolutely loved running off to the shops and getting supplies after school.
As a kid, your mind is filled with so much information, for me, it was mainly passing my tests and exams and avoiding getting into trouble with my parents. But when I wasn't studying I would mix and match colours and try to create bags and necklaces out of beads.
The first time I sold a necklace was to my social studies teacher, now that I look back I doubt she actually regarded it as something she could wear. She must have bought it as a way to encourage me to pursue my interests. Unfortunately for me, I had very little knowledge of business in general. And as I grew into an insecure tween trying to fit into trends, I used all the money I could have invested into my jewellery making business to purchase irrelevant items. That was the end of it, for about 11 years.
At the beginning of this year, I made a new year resolution to pursue things that used to make me happy. For me, it's usually something creative. I wanted to make something slightly more complicated this time, and so I was looking for a way to apply my jewellery making skills into lingerie.
I made a sketch and got to work. The idea for these body jewelleries is inspired by the women who raised me, Nigerian women. My mum always has waist beads and so did my lovely grandmother. It has many benefits, which includes being able to measure weight loss or gain if you're on a weight change journey. Apart from that, I think there's just something majestic about a woman with beads on her waist. I also wanted to represent this sensuality in a form like lingerie, and I loved the idea of both, going hand in hand.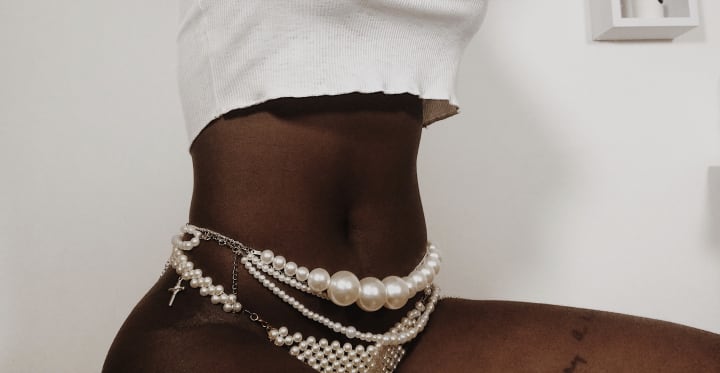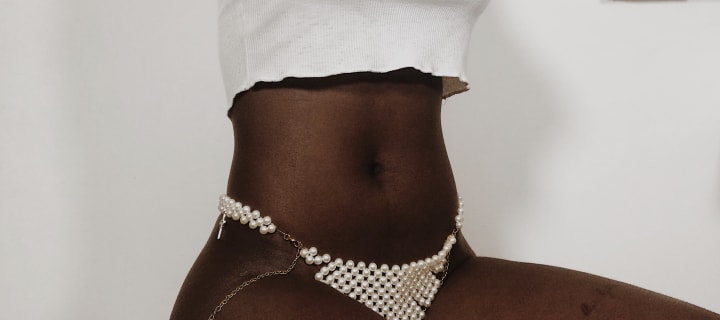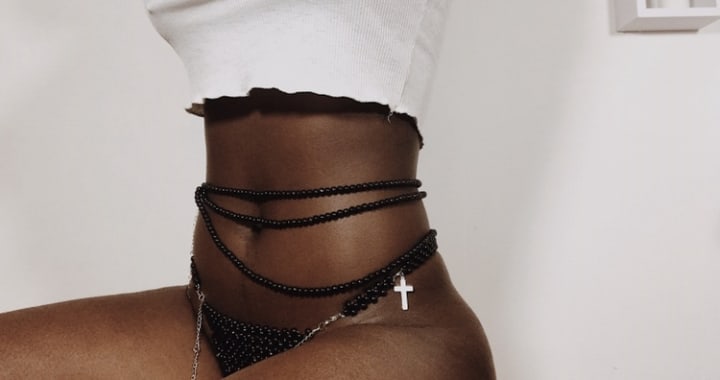 The process-
The first thing I do is cut the fishing line using scissors into however long I would need for the waist bead or the lingerie. And then I insert the beads into it using different sizes or colours. Sometimes I end up making more than one line, so I use stoppers to join both together. And then I connect them to lobster trigger clasps. It's as easy as that for the waist beads or chokers.
The creativity from this comes from the perspective of the person making the jewellery. Whether it's bright blinding colours, weird textures or neutral, or maybe it's pearls or wooden, you can add the beads to the line in whatever way your creativity or voice leads you.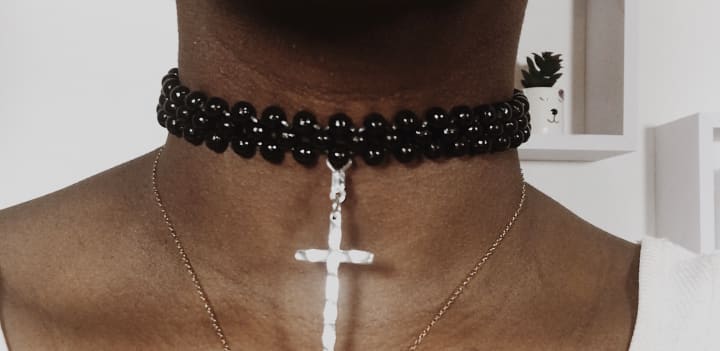 The scissors becomes the object of balance because if you cut the line too short, you risk the beads falling out at the end. If you cut too long, the line becomes tangled. Most importantly, if you cut before the stoppers are tight enough and you have to reattach them, you will lose the whole piece and have to start again.
The process for the lingerie is similar, except it requires building the beads. A simple rundown of it is doubling the line, adding one bead to each side of the line, and then another as a bind between both. There are a few YouTube videos on how to make bags out of beads, I adapted this method into making a lingerie out of them.
Once you understand this method, you can make just about anything in whatever style you want. You can make a dress out of beads, a bra or even a crop top.
I find happiness in these kinds of creative ventures because the potential is limitless. I can contribute my voice based on my culture, my experiences and my vision into seemingly big spaces like the fashion industry. My body jewellery line is still in the works, and every day I work harder and think about more ideas to add my voice to the creative industry.