A Smooth Tropical Author Day
The Workshop Collection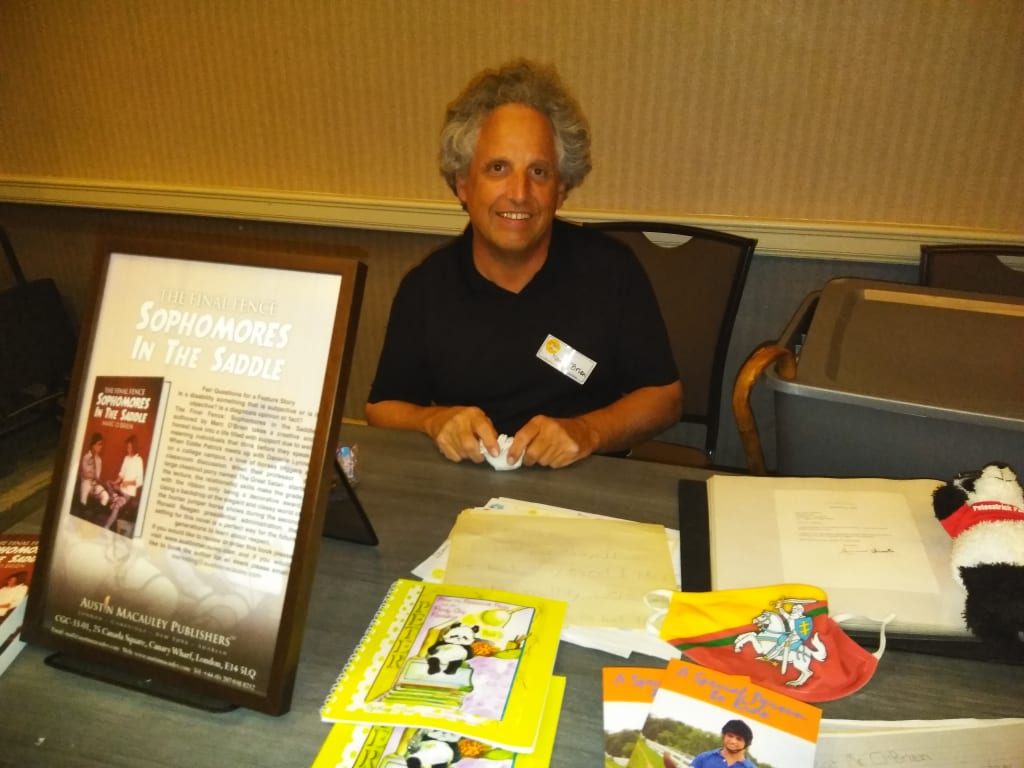 Lithuanian/American Author Marc O'Brien
Let me tell you what happened yesterday, just an ordinary day for most vacationing in the paradise lost civilization that is now my writing outpost. Starting off with my scheduled routine and pondering international events during the work at home hours where chores were accomplished daily the events that unfolded could define a worthy plot to scribe on my computer.
As the grocery store delivery beef froze in the refrigerator door I stepped back and trapped the coldness to my life that once had productive nine to five commitments until the global lockdown incident plunged the world into social darkness.
Now living in a famed tourist destination flooded with photographs referencing a time when things seemed successfully paved and enriched in dreams. That reflective remembrance triggered my decision to give a reprieve to the piece of meat all wrapped up ready to be grilled.
Grabbing my wallet still harboring twenty-dollar bills avoiding being used I headed back into reality across the street wanting to enjoy the ocean. After a short hike, cutting through traffic, the resort hotel bellman acknowledged me with a welcome gesture despite my residency that I owned was still paying off mortgage loans.
As the registration lobby passed the exercise walk took me towards a business whose happy hour set a storybook scene needing someone to put pen to paper. Suddenly the tiki bar emerged staring me in the face asking the simple question, "what time is it?"
And in my mind, I answered the fair question, "such a wonderful character a tiki bar that did not slur it's words."
Feeling confident the impromptu act was going to change the mundane eating experience I found a table for one in the shade. Featuring a picturesque postcard beautiful sight that would make one smile on a snowy city street, I noticed the ocean doing the same thing repeatedly, not stopping even for a breath.
Being political vocal, the aggressive tide crushed onto the sand using a playful reach trying to grab the heated spectator. "Such a theatrical performance," I critically observed about the twenty-four-hour cycle that has not stopped since day one, "that is a life metaphor," I concluded.
It was then a member to the wait staff came over, "would you like a drink?" They inquired. And it was the first time I was speaking to an actual person. Opposed to the variety that appeared via the zoom publisher's meeting, "yes," I responded, "I will have something chilling and bold,"
While in the working phase air conditioning soothed my soul but right now the sun created this warming sensation that naturally made my bones relax.
"Would you like to try any tempting appetizers or entrées?" The same staffer who was doing double duty at the bar teased.
"I will have a T-Bone rare," I accepted the bait.
"Coming right up," the employee doing their job promised.
Not much time elapsed and the skeleton plate remains ended up next door to the signed credit card receipt. Upon departure I left a cash tip before hustling back to my two-bedroom, one office, feeling my stomach bulging and fully entertained.
Comfortably returned on the tranquil side I jingled my keys to find the right one and once the door unlocked a different watery perspective was unveiled showing a calm river's placid attitude. Even a dolphin's fin could be seen going up and coming down without binoculars and a pelican dive bombed picking up ordered take out. All this staged in my aquatic backyard.
Safely hiding in the scenic view study, I brought the keyboard onto the desk to author a tale featuring a debatable conflict between an ocean's editorial board and the river's counterpointing agenda divided by the highway luring tourists to its destination. Now what genre should I use? Local political romance, horror, or mindless summer comedic pleasure.
beauty
About the author
Barry University graduate Marc O'Brien has returned to Florida after a 17 year author residency in Las Vegas. He will continue using fiction as a way to distribute information. Books include "The Final Fence: Sophomores In The Saddle"
Reader insights
Be the first to share your insights about this piece.
Add your insights