A Movement and a Celebrity
Alyssa Milano and her discovery of a movement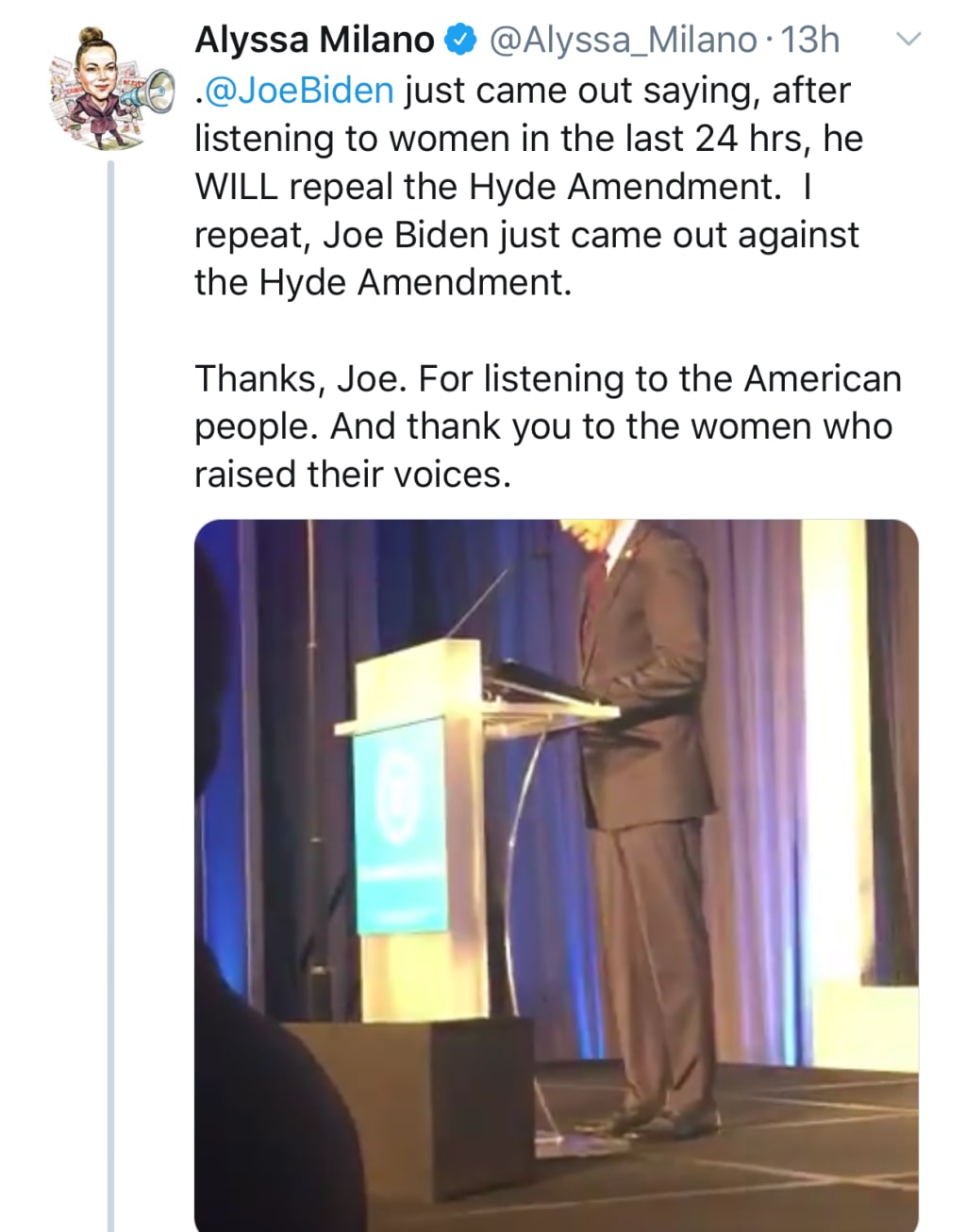 As a consultant my role changed drastically from that of a court advocate. I still felt I was speaking to a system on behalf of survivors of intimate partner violence. Recently my role as a consultant is placing me in a position to educate, change minds, and create culture. It is very different from engaging a system that already is to actively create teaching moments to change a system. However, change and growth is part and parcel of this work. How else are we going to eradicate gender-based violence? Change and growth in my path have not been easy and have not been without mistakes. What has helped me is to be humble, sit down with the people who started doing this work before me, read the foundational and theoretical work, and be close to the communities and people affected by intimate partner violence. And always, always feel a dedication and a responsibility to the people I am serving. Not as numbers and statistics, but the people I dedicated years to sit across and besides, hearing their stories every day, witnessing trauma, being a steward to witnessed pain.
I am reminiscing about my journey because this morning I am looking at someone who suddenly arrived at the anti-gender-based violence movement and became something of a sensation due to her celebrity status. Who is Alyssa Milano? How has she worked for this movement? How many marches has she been in? I make comparisons in my head to Ashley Judd, a celebrity who also spoke against Harvey Weinstein, and one thing that is severely lacking from one to the other is visibility. I remember seeing Ashley Judd in feminist marches for years before the sexual harassment cases began to surface in Hollywood. When I saw Alyssa Milano's tweet this morning about Joe Biden "new Hyde Amendment position" I began to ask: besides being a TV star, where else did I know her from? Who was she before she almost hijacked Tarana Burke's hashtag and claimed she had invented #metoo.
What is Alyssa Milano's investment in our movement? How many times has she marched beside immigrant women who suffer violence or for reproductive rights or for equal pay? When did she sit at the table with our movement founders and elders to have conversations about where it all began?
When you begin to do the educational and philosophical work of this movement you start learning about timelines, conferences, coalitions, the underground movement of housewives trying to escape abusive husbands in networks that were secretive, offered shelter and escape from violence.
Some of you may say: "Wow, so much criticism and hatin' for one person trying to shake things up and make a difference!" However, for people who have been at the forefront of this movement and this work before there was a celebrity speaking, these are important questions. Sometimes I see how Alyssa Milano acts as if she just discovered that Joe Biden was the sponsor of VAWA and thought it was the best thing ever! And yet, this is not how policy advocacy works. Compromises are made at a price and with careful negotiations and timing. At the time that Joe Biden sponsored VAWA, he was a key player in the movement. He then took to expanding his work to eradicate violence against women by speaking to young men about sexual assault. Women in this movement have been carefully advocating to have his support since VAWA was a draft to a bill. Joe Biden's role is part of the movement's history. I remember when I used to work in Safe Horizon and had the privilege of receiving free tickets for Mariska Hargitay's Joyful Heart Foundation gala. She gave an award to Joe Biden that night and I felt happy that I was able to hear then Vice President Joe Biden speak about how important this movement was for him.
Advocates spent a lot of hard work to engage Joe Biden as an ally, even with his history of leading the hearings of Anita Hill in a way that did not help survivors of sexual harassment. Seeing Joe Biden being held accountable for not respecting the boundaries of women and being accused of sexual harassment has shed a new light on how hard advocates had to work to get his sponsorship and build a bridge. Witnessing the accusations has not been an easy thing for advocates who have done the work from the go.
But something that I learned being part of this movement, while I grew, learned, worked, and found my vocation in it, is that we must give way to change. There is not going to be an eradication of gender-based violence if there is no change of culture, mentalities and philosophies, even from within the movement.
Growth is not created by crying for spilled milk. Joe Biden has had plenty of opportunities to grow in his own work as a sponsor and an advocate. He could have created a sincere apology to Anita Hill and made amends years ago. He could have opened himself to a process of accountability and become an example by his own actions to the men he has tried to mentor. I still have hopes that he will, maybe not for his presidential campaign but just during his life.
This is time to create hope through a change in culture and that means we can't be looking back nostalgically at a pedestal we created to build a bridge. We can't look idealistically at "heroes." We must do our work to pave the roads for new approaches. Alyssa Milano is not doing this, and it is frustrating to watch. It feels disrespectful to the movement and its beginnings. What she does doesn't align with the momentum and hard work of this movement. This is beyond politics and right into the work we do, some of us every single day until it is done.