A Life Away From Glitz And Glamour
How a former Miss World gave up her life of glamour to find peace and family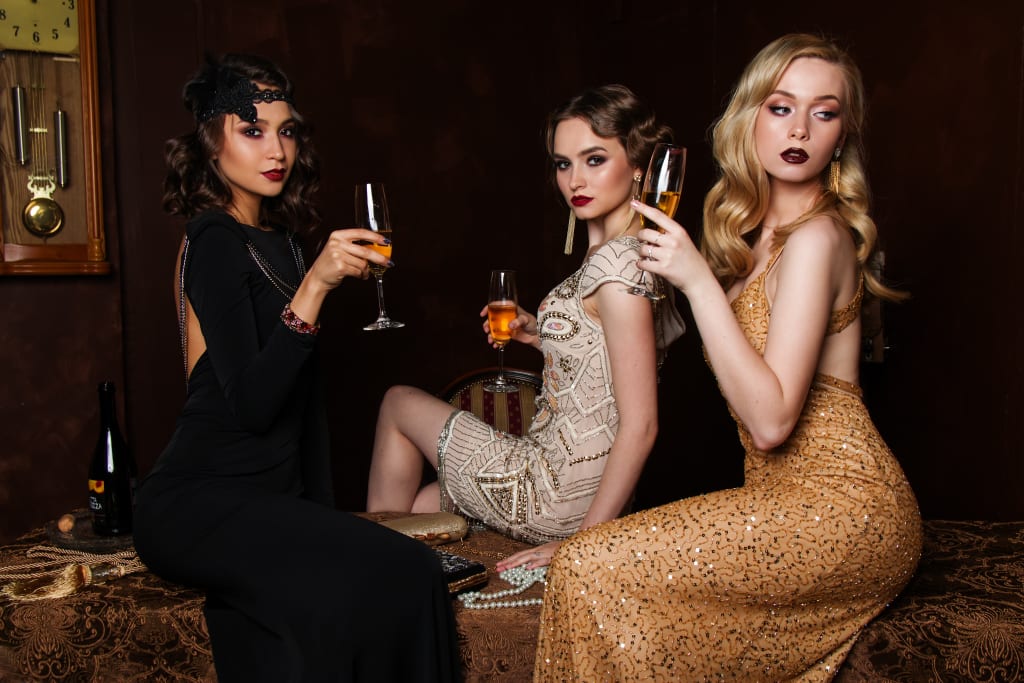 Image by Anastasia Gepp from Pixabay
Beauty pageants across the world are one of the easiest ways to get into the world of showbiz. You win these contests, do the typical one year of goodwill ambassador service and step directly into a world known for its glitz and glam. Isn't this the best shortcut to celebrity status?
Showbiz is a powerful magnet that sucks you in with its perfect external beauty. It gives you an instant high, which most of us can only dream of.
I always wonder, if this industry is that satisfying, why is it plagued by depression, drugs, money, sex, and all the negatives of a dark world?
My angst led to an interesting story that somewhat explains the reasons behind these issues with the glamour world. A story that needs to be read by those who dream of entering this illusionary world.
---
The story of Reita Faria, India's first Miss World (1966), is an exciting and excellent example of why the world of glamour is not everyone's cup of tea.
"Wearing camouflage is based on the desire to blend in with an environment that we don't blend in with. Therefore, if we're wearing some camouflage every day, then we're probably not happy with ourselves any day."

― Craig D. Lounsbrough
Reita Faria's journey
Long before Miss World adopted the slogan "beauty with a purpose," a 23-year-old medical student from Mumbai, India, became the first Asian to win the title. Her life story can make an exciting movie by itself.
Born in Mumbai, Reita had a middle-class upbringing. Her father was a worker at a mineral water factory, and her mother owned a salon. Reita herself was a student of medicine at Grant Medical College, Mumbai.
Her entry into the glamour world
With a height of 5.8 feet, Faria was statuesque by Indian standards and often attracted offers from modeling and casting agents. Reita rarely showed interest; she always wanted to be a doctor.
So, when the erstwhile Eve's Weekly magazine organized the Miss Bombay contest, this 23-year-old student of medicine entered it just as a joke to get an experience. She just sent a photograph to the organizers.
Back then, the Indian beauty pageant industry, still in its initial days, was not well organized.
It may look funny now, but during the Miss Bombay contest, the organizers asked the girls to lift their dresses to their knees and show their legs to the judges. An attempt to make contestants ready for the swimsuit round in the Miss World contest.
Reita won the contest and qualified to represent India at the Miss World, the second Indian woman after Fleur Ezekiel in 1959.
There was no training, no wardrobe, or any support from the organizers or sponsors. Reita did everything on her own. Her mother got her some items of clothing, and she borrowed the rest from friends and relatives. The organizers realized that she didn't even have a passport - so there was a scramble to get it made and acquire a visa.
Finally, when she reached a chilly London a few months after entering the Miss Bombay contest, Reita encountered a different world where she felt like "a complete outsider."
She found herself at a disadvantage compared to other contestants - the European girls, along with the USA and Canada contestants, were glamorous and boasted of great wardrobes. Embassies of respective countries had invited them to visit; Reita didn't receive any such invitation. She did the usual sight-seeing through London, getting our pictures taken in front of the House of Commons, Buckingham Palace, Piccadilly Circus.
The pageant's focus had broadened to include the women's personalities and accomplishments from the beginning of the elimination rounds. Reita was at an advantage due to her distinct background as a medical student. As the host introduced the women to viewers across the UK and Ireland, tuned in to watch the contest - Miss France wanted to invest in a beauty institute, Miss Germany was a beautician, Miss Canada was a model, and Miss Japan wanted to become a simple housewife.
In the personality round, judges asked Reita why she wanted to be a doctor. Reita replied, "India needed more obstetricians and gynecologists." To this, the judges responded, "But India already has had lots of babies." The next response from Reita was a homerun, which got her the title. She said, "That was something we needed to discourage."
Reita found herself in the final three, along with Miss Greece and Miss Yugoslavia, and won Miss World 1966 with seven out of nine votes from the judges, including Hollywood actor Ty Hardin.
A remarkable achievement for the only non-white contestant to make it into the top 15.
---
Life after winning Miss World
After her win, Reita found the press following her every move, even taking pictures of her eating breakfast in bed. She was irritated and never wanted a life like this for herself.
Reita says, "One day I was a student, and nobody took any notice of me. The next day I was Miss World, and everyone wanted to know me. It just showed how artificial and temporary all this recognition was".
Reita thought the journey was over and wanted to go back to her studies. However, she was unaware of the requirement of serving a whole year as an Ambassador of the Miss World Foundation.
What followed was a whirlwind of tours across the globe, including a controversial tour to Vietnam to cheer the American troops stationed during the Vietnam War.
The visit didn't go well with the Indian government supporting the communist in North Vietnam. The issue got discussed in the Indian Parliament, and her passport was under threat.
Reita was frustrated and had enough. She wanted to be with her family back in India during this unexpected turn of events. But the organizers refused her request to visit India as they were scared that she wouldn't be allowed to return to London to complete her assignment as Miss World ambassador.
---
Life after glamour
Now stranded in London, Faria was determined to continue her studies and set her eyes on King's College to complete her degree. She invested her winnings to pay for her tuition, stay, and food at King's. As destiny would have it, she met her husband David Powell, who was working there. It was only a matter of time before they met and fell for each other.
Reita and Powell's marriage pic 49 years ago. Image Credits - The Indian Express.
The couple got married in 1971 and moved to Boston to work as doctors. And further shifted to Dublin after their two daughters, Deirdre and Ann Marie, were born.
Reita gave up the practice when their angles were four and five years of age. She wanted to give complete attention to her daughters and spend time with family. She visits India every few years to meet family and friends.
In an interview given to the Indian express during her last visit to India in 2016, Reita Faria says, "The glamour world could have never given me this grounded security. I wish the girls today would realize the fleeting nature of fame and looks. Running after these flashes of publicity, trying to hold onto what changes so rapidly, and always looking out for variety, be it in ambitions or relations, is bound to cause distress. It's unusual for a celebrity to make for a happy family these days, but this is where real happiness lies - insecure relationships. When David and I look back at our life - 49 years together, including four before marriage - we realize we have each other, good health, children and grandchildren, and still so many shared interests from golf to skiing. What more does one want? I have my whole world."
---
Learning From Reita's Story
1) Never lose focus on your life goal. Reita always wanted to be a doctor and ended up being one. She didn't run behind the glitterati. Early in her life, she realized the meaning of true happiness and worked towards it.
2) Always have a backup plan for your career. One of the biggest reasons for depression and failure is not having a fallback plan. Being in such a situation is dangerous in high-profile jobs as they are less sustainable and will make you bite the dust before you realize it. How having an alternate profession will make an excellent example for a riches to rags story.
3)Train your brain to accept rejections as well as life changes. This is easier said than done and one of the most challenging parts of life. When you experience a sudden silence after the glamorous world's chaos, your brain considers it a defeat. It is confused and overworks to find an answer, leading to stress, and ends up in a state of depression or death in some cases.
Practicing yoga and Meditation can help beat anxiety and depression. Yoga and Meditation allow the brain to calm down and refresh itself. It will enable you to focus on something else for a better future.
Ultimately, one needs to understand that life and happiness are far more important than money and fame. And there is no alternative to that.
family
A banker by profession and a writer by passion. My life has always been full of ups & down, a treasure which helps me to pen down my memories. Technology and self-help are my drivers and reading is my hobby.
Thanks for your time.