6 Reasons Why Cutting Off All My Hair Made Me Happier
Reflections on a spur-of-the-moment chop.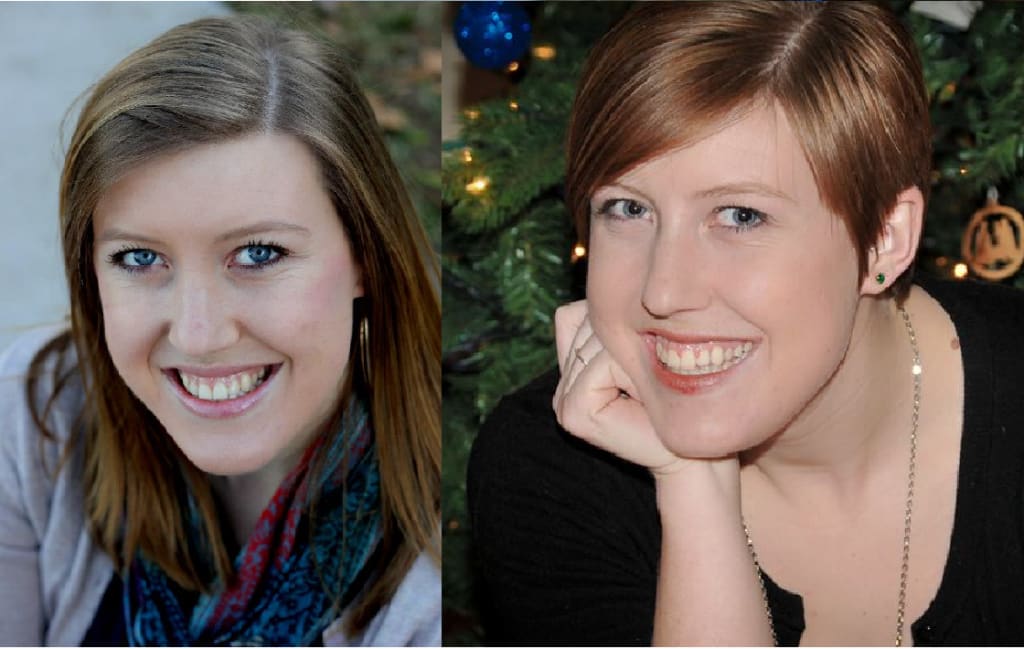 Almost four years ago, I marched into my local hair salon armed with a sense of reckless confidence. I sat down and resolutely asked the stylist to cut off all my hair – clicking through a slideshow of sample pictures I'd saved from the Internet – to which she replied, "How long have you thought about this?"
Truth is, I had only spent about one week thinking about it. I'd gone through a horrendous breakup from an abusive boyfriend just a month before, and I was looking for something new. The stylist nervously explained how many girls who get pixie cuts blame their stylists if they regret the change.
In the days before I went to the salon, I was consistently reminded with good intentions that men typically find short haircuts unattractive. My thoughtful dad, who was born a very long time ago, often gave me a look of fatherly concern and reminded me that people might think I'm (brace yourself) a lesbian.
But for some reason, I felt recklessly sure about my decision, so the scissors began to snip. It only takes 20 seconds of courage.
As the first 8-inch lock of hair fell to the ground, I decided to try to lighten the nervous tension with a little humor.
"I guess this isn't a good time to say that I changed my mind?" I joked.
She didn't think it was funny.
But four years later, a reckless decision has become a piece of my identity, and I haven't looked back at the tangled, wispy mess that I left behind on the cold tile floor in the salon. Here are my top reasons why cutting off all my hair was a ridiculously good life choice.
(#6) I'm no longer a victim of many agonies of the female existence.
Women already go through plenty of gender-specific torture – high heels, childbirth, eyebrow waxing – so why allow hair to have its own reign? I can't even remember the last time I burned my fingers on a curling iron. I don't really miss the days of dragging a brush through hopelessly tangled hair, and the circulation in my hands has improved nicely since I stopped wearing elastic hair ties on my wrists.
(#5) And I'm not subjected to many of hair's most awkward moments, either.
It isn't even possible for my hair to get stuck to my lip gloss when the wind blows too fiercely. I know because I've tried.
I only shed a maximum of three inches of hair at a time (which means it's easier than ever to tell which roommate keeps shedding her long hair everywhere. Hint: It's not me.)
I know that I'll never smack a dance partner with a mouthful of my hair when I spin too fast. Plus, long hair often has awkward interactions with other accessories – hat hair from winter beanies, the awkward where-do-we-belong relationship between long hair and sweatshirt hoods and scarves – and I've come to realize that no hair really means no problems.
(#4) I feel like the most confident, glamorous woman in town.
My hair is suddenly an accomplice in my style, not an awkward bystander. It has an inherent sense of chic that long hair simply cannot beat. Just think Violet from The Incredibles after she's pulled back her hair in a headband.
Plus, this haircut is totally edgy, so the first impression I leave upon people makes them believe that I'm so much cooler than I truly am – and I'm happy to let them.
In a more theoretical sense, it would be awesome to get a tattoo on the back of my neck now that the skin there is more visible (but if you're my dad and you're reading this, I'm not planning on it - I'm just a fan of scarves this season).
Of course, not only am I utterly fabulous…
(#3) …But I'm also the laziest woman in town.
This haircut, when done right, is effortless to maintain. Honestly, a sudden gust of wind could blow dry and style my hair. I have said farewell to flat irons, split ends and bobby pins.
But here's the best part: there are entire looks in the fashion world called "messy" and "out of bed" styles, and they work with my new haircut. Just let that sink in.
(#2) I've learned that people can think up incredibly kind – and strange – compliments.
This was most obvious in the few months after my makeover. From out of the woodwork came the mothers of high school friends, dorm-mates from sophomore year and customers who remembered my old hair, all gushing about my hairstyle. Surprisingly, perfect strangers often pitched in their kind, heartfelt compliments too.
Most people—including hot guys—are glad to approach me with a simple statement: "Hey – I really like your hair." By the way, remember how men are supposed to find long hair unattractive? I don't believe it anymore either.
But one time, upon receiving this compliment, I – being the awkward soul that I am – replied, "I like yours too" and briskly turned around and walked away. To my dismay, I've found that this hairstyle opens up a new, uncharted world of awkwardness as well.
And of course, what's a new style without some weird, random comments? My favorite so far: "Oh! Your hair is short, but it's also long."
Good thing he pointed it out. I hadn't noticed.
(#1) But ultimately, it was a fresh start.
I made the chop in December of 2013, just in time for New Years 2014. Ah, it was a simpler time. Call me a cliché, but it was a great time to start over – with my hair, with a new semester and with a renewed outlook on life. Coco Chanel once said, "A woman who cuts her hair is about to change her life." And you know? I did.
Not everyone needs to go get a daring haircut. Maybe it's some other exciting but terrifying change that could be the catalyst to becoming the person you want to be.
And you might think that you could never take the plunge, but my response? Yes you could. It's terrifying, but it's exhilarating. You'll love it – and if you don't, you'll learn how to make it work to your benefit.
I leave you with three little words: Go for it.
About the Creator
Carissa lives in the moment – but she's also lived in San Diego, CA; Salt Lake City, UT; and Lynchburg, VA. She currently calls the Bay area home. Her favorite things are swing dancing and traveling. You can read more at carissajoy.com.
Reader insights
Be the first to share your insights about this piece.
Add your insights