6 Best Makeup Mirrors to Step Up Your Beauty Routine
The Best Makeup Mirrors Today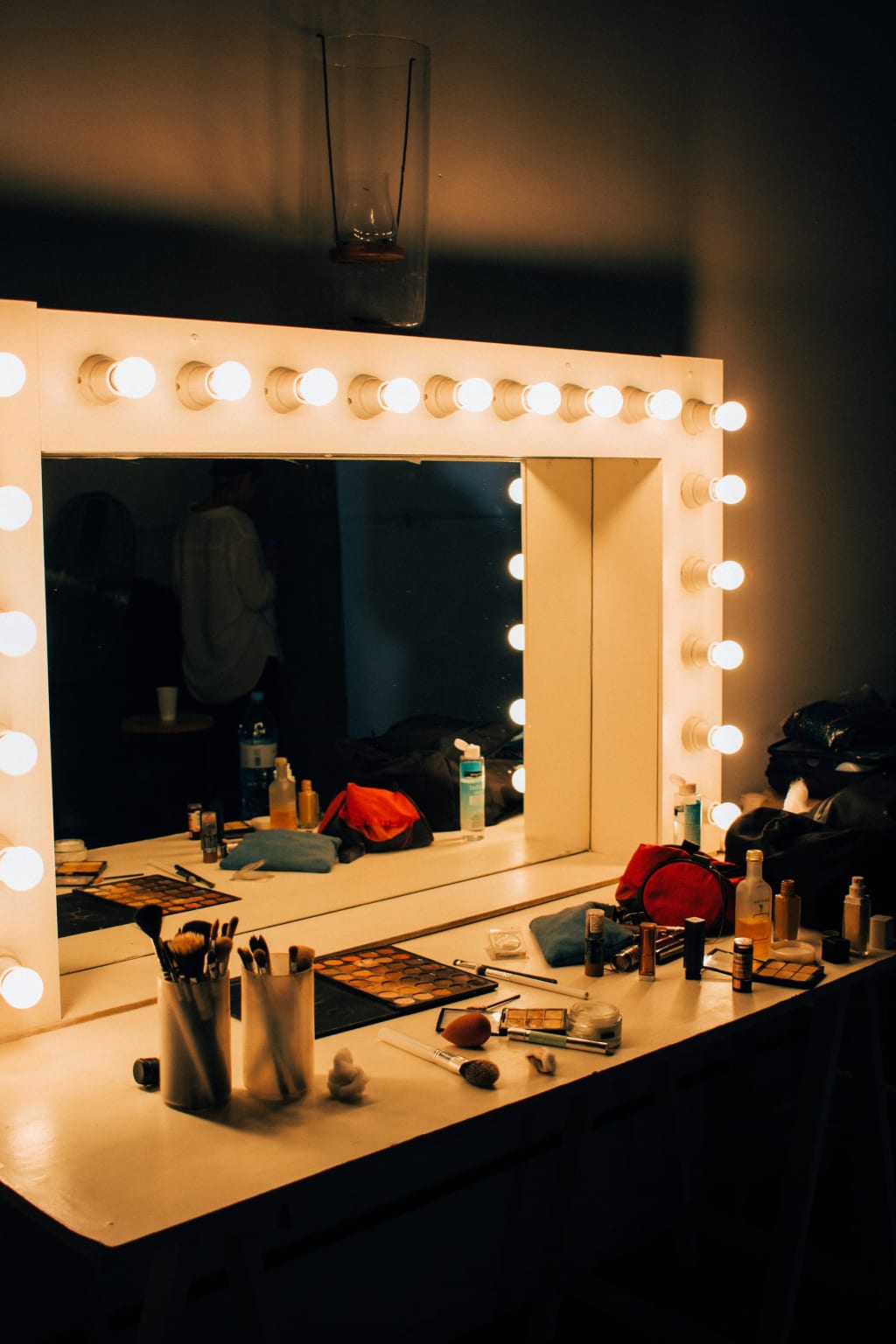 Once you've collected your favourite makeup products, it's all about application. No matter how sophisticated the makeup formula, tool, or technique, you'll need to ensure that you can see all of the finer details to look your best. While using your bathroom mirror or even the selfie camera on your phone may get the job done, a good makeup mirror allows you to focus on the specifics to help you achieve your desired results.
Whether you're concentrating on tweezing your brows to perfection or simply applying foundation, the right cosmetics mirror may make all the difference. A good beauty routine is all about accuracy, and no other instrument makes getting dolled up as easy and precise as a magnifying or lighted cosmetic mirror that highlights each facial feature.
There are plenty of options available nowadays if you're looking for the best makeup mirror. From rechargeable LED makeup mirrors with built-in touch sensors to light and compact cosmetic mirrors that you can pack with you wherever your travel destination is, read on for the best makeup mirrors to help you achieve a flawless look.
Illuminated Round Cosmetic Mirror by Hollywood Mirrors
If you're looking for the ideal mirror to help you apply eyeliner flawlessly, the Illuminated Round Cosmetic Mirror with its light settings and magnification lets you apply your favourite beauty products with the optimal amount of brightness and clarity. It comes with three pre-set light colour temperatures and brightness settings (warm, cool, and natural). On the reverse side, it has a mirror with 10x magnification helping you view the finest details of your face.
This mirror will look fantastic on your dressing table, thanks to its 360-degree adjustable stand that you may angle to your liking. It's also cordless and rechargeable, keeping your area organized and clutter-free.
Features: touch sensor dimmer switch, rechargeable battery, USB port, adjustable colour temperature and brightness, 360-degree rotation
Magnification: 5x
Price: £55
Tri-Fold Lighted Vanity Makeup Mirror by Hollywood Mirrors
This large tri-fold lighted mirror lets you assess every aspect of your work and use the various magnifications to elevate your hairstyling and makeup process. It includes LED bulbs that illuminate the main mirror and side panel doors, as well as a touch control with a dimmer function that allows you to adjust the brightness to your preference. It features two magnifying mirrors on one side, which helps you apply your makeup with precision and speed.
You can also rotate it 360 degrees to find the perfect angle. It's extremely lightweight, has a detachable base, and folds up neatly, making it easy and convenient to take with you when you travel.
Features: LED lighting, touch sensor dimmer switch, rechargeable battery, USB port, 360-degree rotation
Magnification: 2x and 3x
Price: £35
Vera LED Makeup Mirror by Fancii
With the sleek and classy Vera cosmetic mirror, you can say goodbye to beauty blunders caused by poor lighting and achieve a natural, flawless look. This sophisticated oval mirror features a doubly brighter next-generation lighting, ensuring that your makeup is on point for any occasion.
It has three dimmable LED light settings (soft warm, neutral white, and natural daylight), and you can easily lower or brighten each light setting with a single touch. The smart memory feature recalls your most recently used setting, making it easy to return to. Additionally, it features a big distortion-free glass, a non-slip base, and a 45-degree vertical tilt for a range of viewing angles.
Features: LED lighting, distortion-free glass, cordless, rechargeable battery, 45-degree vertical tilt
Magnification: 10x (detachable magnifying mirror sold separately)
Price: £117.58
No7 Illuminated Makeup Mirror by Boots
The Boots No7 Illuminated Makeup Mirror was created to keep the makeup process in the comfort of your own home simple and professional. This double-sided illuminated makeup mirror eliminates shadows and glare, allowing you to see your skin under perfect lighting.
It works nicely as both a conventional makeup mirror and an illuminated mirror. It has a dimmer switch for customising the lighting, and it rotates 360 degrees to accommodate all of the positions necessary for your beauty regimen.
Features: LED lighting, distortion-free glass, rechargeable battery, 360-degree rotation
Magnification: 5x
Price: £25 to £40
Reflections Beauty Mirror by BaByliss
This beautifully crafted LED mirror in rose gold satin finish is the perfect complement to an ethereal cottagecore makeup look. It includes a detachable magnifying mirror that connects magnetically to the face or base and provides 10X magnification.
It features three levels of surround illumination to brighten the mirror and eliminate shadows for an immaculate makeup application. The mirror and base both illuminate independently, allowing them to be lit in tandem or separately, and you can also enjoy ambient mood lighting in static or pulsing mode.
Features: LED lighting, 3 adjustable light settings, static and pulse ambient light settings, removable magnifying mirror
Magnification: 10x
Price: £81.83
Large Vanity Mirror with Lights by Fenchilin
This vintage Hollywood-style mirror will look fantastic on your vanity or dresser. With 15 LED bulbs, Fenchilin's illuminated makeup mirror can brighten any room thanks to its wall-mounting features and integrated tabletop base. The dimmable colour temperature switch on this vanity mirror allows you to adjust the brightness and switch among three different colour temperatures depending on the time of day or your preference.
Additionally, it includes Bluetooth speakers and a USB port for charging gadgets, which allows you to listen to music and charge your phone while getting ready for the day.
Features: Bluetooth speaker, adjustable brightness, smart touch control, memory function, USB port
Magnification: none
Price: £110.29
Final Thoughts
A good makeup mirror is an essential element of your vanity kit. It helps you to examine and quickly correct any imperfections with your foundation, eyeliner, shadow, or powder application. While functionality is perhaps the most important consideration when selecting a makeup mirror, you should also consider where you'll place it and if the design will be compatible with the interior of your room.
Reader insights
Be the first to share your insights about this piece.
Add your insights