4 More Feminist Horror Movies that Will Make you Reflect
As Feminism Drips into Mainstream Culture, Horror Movies Evolve
I've always been fascinated by the macabre and the unseen forces of the paranormal, starting out with Goosebumps books and the Canadian classic T.V. show, 'Are You Afraid of the Dark'.
As I got older, I began watching horror movies to elicit the visceral response my body had to 'fake fear'. Or in other words, scary situations that can be experienced in a safe and non-threatening way. I found it exhilarating.
However, I got tired of the way women were portrayed in horror films. Women were displayed as 'helpless', 'victims', 'overly sexualized', 'hysterical'…need I go on?
Most horror films are catered towards men and teenage boys – not women or girls.
But then one day, I saw a horror film that completely changed the game, opening the horror scene to plots never before imagined.
Here are four more horror titles that flip the narrative on its head and leave women feeling empowered when the credits roll.
#1 Fresh (2022), Directed by Mimi Cave, Written by Lauryn Kahn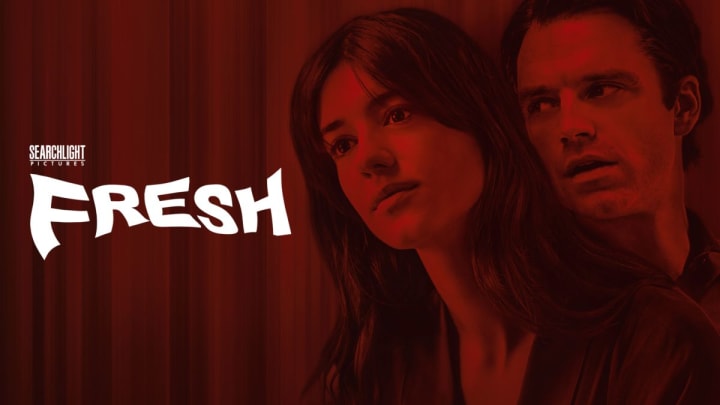 Fresh is about the perils of dating in our modern times. Noa, played by Daisy Edgar-Jones, is looking for love. She laments to her best friend, Mollie, played by JoJo T. Gibbs, about the frustrating dates she's been on by swiping right, on our all too favourite dating app. Can you say relatable?
Noa is all but ready to give up on the love scene, when she meets a charming man named Steve, played by Sebastian Stan, at the grocery store. When he asks her to join him on an impromptu trip after their first date, Noa is delighted, but all is not what it seems. Noa navigates her new boyfriend's unusual tastes in this comedic and thrilling storyline.
#2 Teeth (2007), Directed by Mitchell Lichtenstein, Written by Mitchell Lichtenstein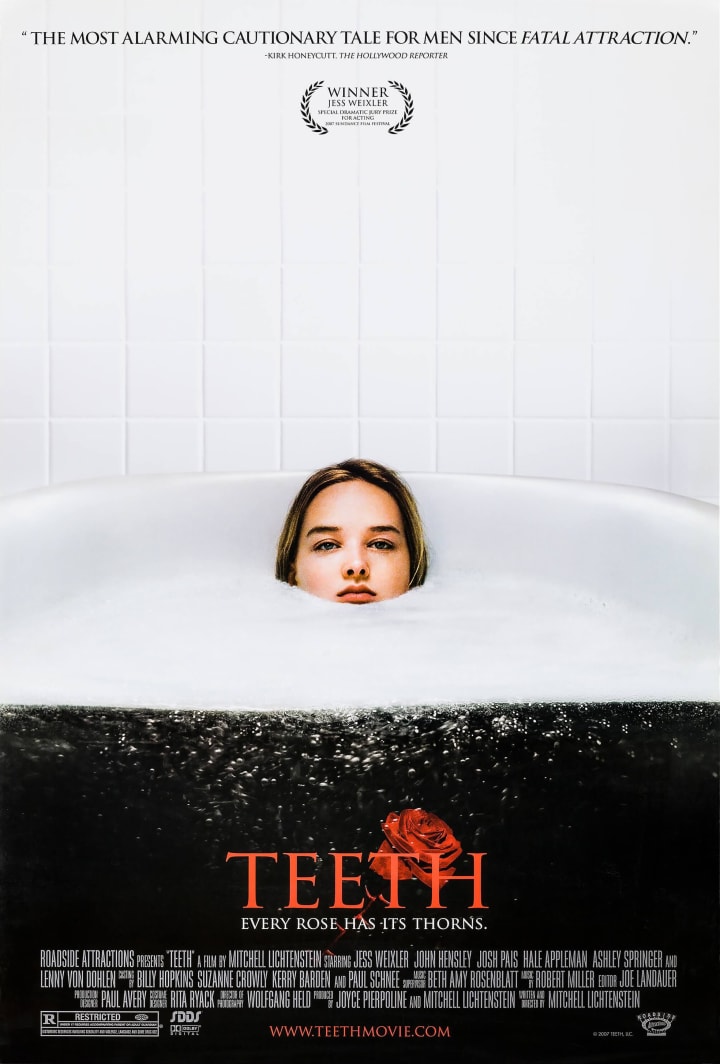 Teeth either leaves the audience squirming in their seats or with a morbid curiosity. The concept of this film is based on a real medical condition called Teratoma, which is a tumour that can grow its own teeth, hair, and even organs.
In the film Dawn, Jess Weixler, plays a chaste high school student who follows rigid religious rules in dating. But as teenage hormones take over, Dawn explores her body for the first time and discovers she has an unusual condition. As tensions rise with the boys in her life, Dawn learns that her unique body part gives her the power to fight back.
#3 Get Out – (2017) Directed by Jordan Peele, Written by Jordan Peele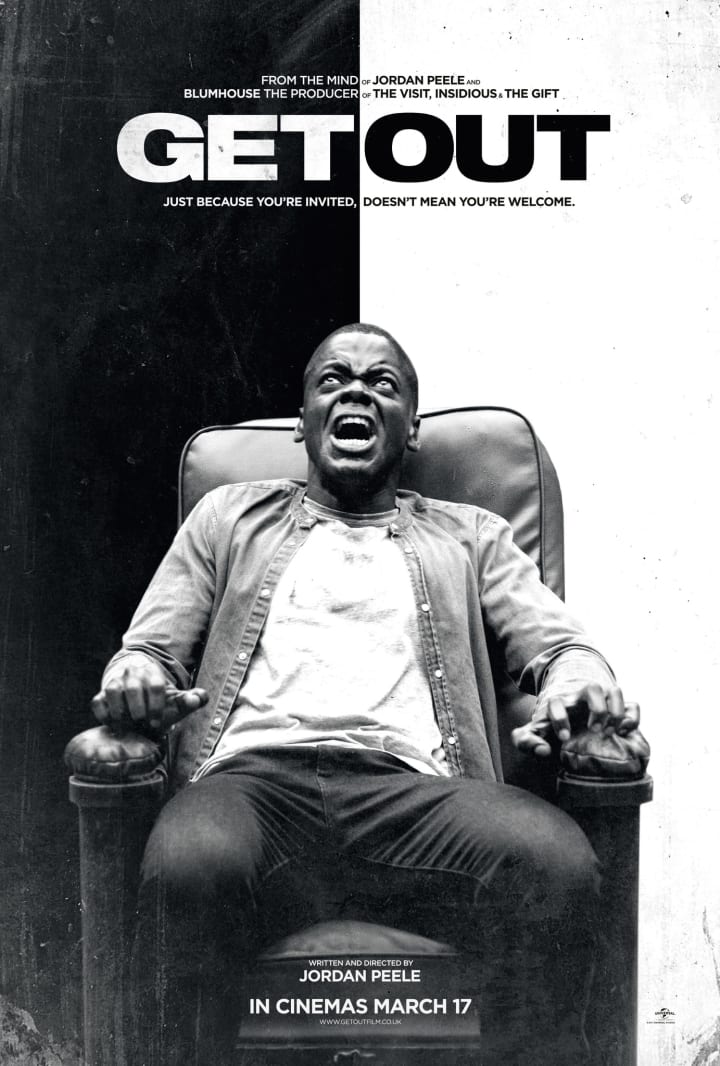 Get Out broke new ground by giving the audience a perspective that has been lacking in the horror genre – one from the black community.
The story begins with Chris, played by Daniel Kaluuya, and his girlfriend Rose, Allison Williams, going to visit her family for the weekend in upstate New York. Chris is understandably nervous, going to meet Rose's parents for the first time, however, his anxiety is increased with the fear of how her all-white, wealthy family will respond to his race.
Rose assures Chris that her family is open to inter-racial relationships and to put his worries aside. Yet upon arrival, Chris notices strange behaviour from the black housekeeper and gardener. Then he notices other inconspicuous comments and actions from Rose's parents and white privileged friends that build tension and take him to a terrifying realization.
The movie articulates the horrors of racism and greater questions of intersectional feminism.
#4 Bulbbul (2020) - Directed by Anvita Dutt, Written by Anvita Dutt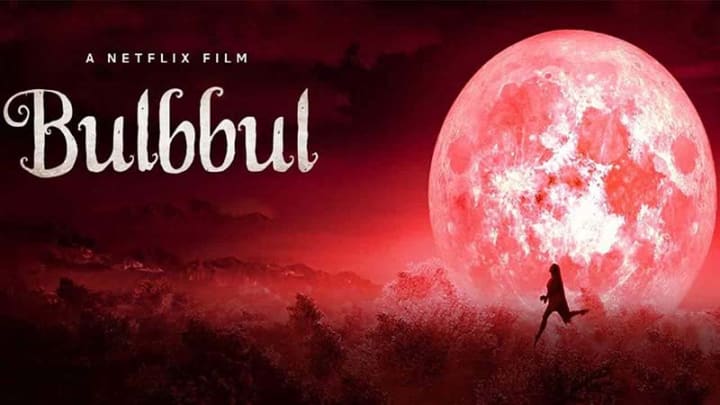 Bulbbul
When Bulbbul, played by Triptii, is married off at the age of five to a much older husband, she becomes close friends with her younger brother-in-law Satya, played by Avinash Tiwary. The two share scary stories of a demon woman who climbs trees and has her feet on backwards. But twenty years later men start mysteriously turning up murdered and the demon woman's excistence becomes questioned on whether it is more than a folk tale.
The dramatic Indian horror film provides social commentary on the outdated practices of child brides from past centuries. It also reflects Indian women's desire for freedom from the chains of traditional marriage, as Bulbbul seeks out revenge against those who have done wrong to their wives.
If you didn't read the first article by Ninfa Bi, '4 feminist horror movies that will make you reflect', you can read it here.
Comment below and tell me what horror movie makes you feel empowered or that freak you out!
__________________________________
Subscribe for more articles & stories!
Tips: Always Appreciated | Never Expected ❤
Buy me a coffee $5
Help with my Van Gas (Donation Up to You!)
Every bit helps! Thank you!
About the Creator
Campervan living Canadian with a penchant for psychological thrills and cats.
B.A. Communication & Philosophy
Reader insights
Nice work
Very well written. Keep up the good work!
Top insights
Compelling and original writing

Creative use of language & vocab

Eye opening

Niche topic & fresh perspectives
Add your insights