10 Decorating Ideas with Ottoman Stools
Sometimes, the best furniture items in your house are the smaller pieces with flexible uses. Ottomans have a way of spicing up home design and making a room more versatile with additional footrests, seating, and even storage. The right ottoman or even a cluster of ottomans can complete your living room design without cluttering the walkways or closing off the space.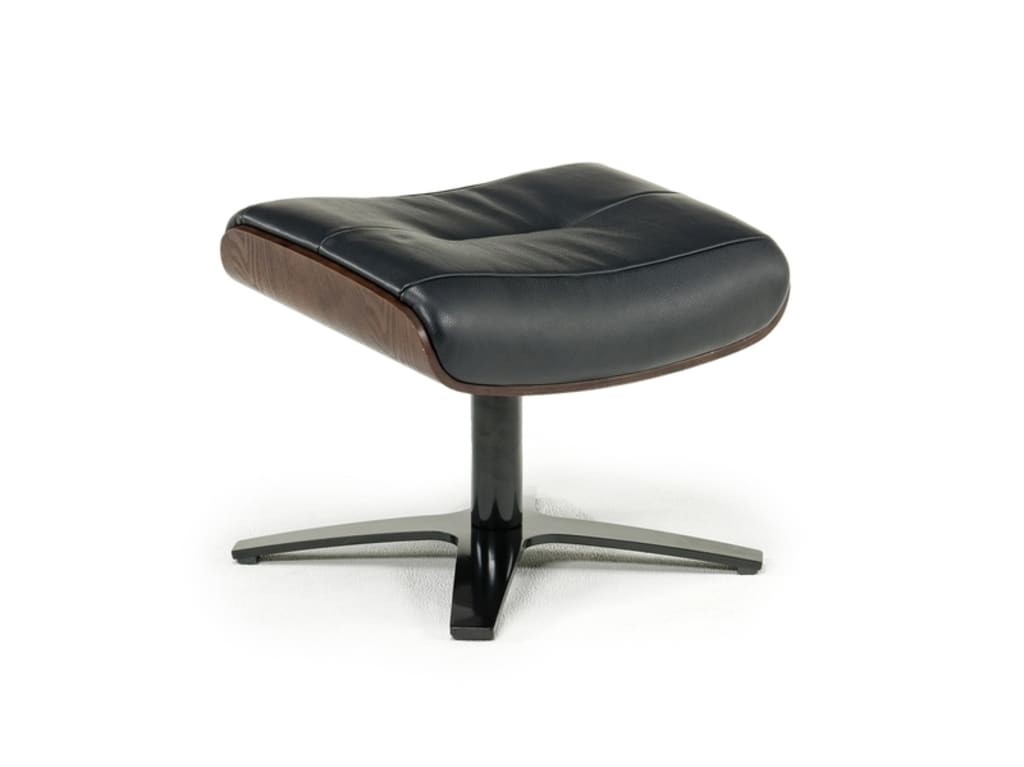 There are dozens of ways to make ottomans a useful and rewarding part of your home decor. Let's dive into some of the best ottoman designs to incorporate into your home furniture collection. Mor Furniture is here to help you find the perfect ottomans for your home design.
1. Large Ottoman as Your Coffee Table
Many people choose one massive ottoman instead of a coffee table. Combined with classic wood trays, a large square or rectangular ottoman can provide a shared footrest for the entire seating circle — and hold a tray in the center just as tidily. Ottoman coffee tables are usually built sturdily enough to serve as additional seating for up to four children or two adults and are great places to put holiday gifts when unwrapping them.
2. Splash Your Accent with Ottomans
If you're decorating with ottomans, it's time to splash out your accent colors. Ottomans are an opportunity to add your accents in heavier yet portable furniture elements. Ottomans are a popular way to splash out bright colors, patterns, and fabric weaves to bring more personality to your living room design. However, if you prefer a more monochrome approach, you can also blend your ottomans by matching the fabric of your couch or chairs. There are ottomans in every fabric and color selection you might need.
3. Extra Seating Tucked Under the Furniture
Everyone knows that ottomans make great versatile seating. Kids can kick out an ottoman to join the adult conversation. Visiting friends and relatives can sometimes grab an ottoman when all the chairs are taken. Ottomans also take less space than chairs, and at the right heights, they can even be stowed underneath the existing couch and chairs in the room. You can potentially hide several rolling or sliding ottomans.
Long ottomans can be put to use as bench seating, especially in nooks and tight spaces where every little else will fit.
4. Step-Stool Ottomans in a Lofted Living Room
If you have a home with vaulted ceilings or very tall bookshelves, having step-stools in certain rooms can be useful. A good, sturdy ottoman can serve that purpose while also serving as a footrest or additional seating in the living room area. This is a great solution, so you don't have to keep a folded step-stool hidden around your higher-ceilinged rooms.
5. A Pile of Pouf or Cube Ottomans for Kids
If you regularly have crowds of children moving through your space, consider a whole pile of pouf ottomans and pouf cubes. These pillow-like ottomans make small seats and mini-footrests, but they are perfect for small to elementary-aged children. A stack of pouf cubes can be built into a fort, piled onto for movie night, or even gathered around to participate in family conversations.
6. Bed Footer Ottoman
One very elegant use of an ottoman is as your bedroom footer. Place a rectangular ottoman at the foot of a beautifully made bed. This French tradition provides a place to remove your shoes and sit comfortably without climbing into the bed. The footer ottoman is very popular in hotels and serves travelers well, so it would make a great addition to your guest room as a place for guests to place their suitcase, rest, or partially unpack.
7. Shared Footrests for a Cozy Chair Pair
In a cozy family, everyone loves a shared footrest. Choose an oversized footrest to share between two overstuffed chairs. Kids will flop into the chairs and wage foot battles while adults will quietly share the satisfaction of a neatly shared ottoman. You can reduce the amount of space your ottoman requires for comfy footrests and bring your conversation circle in closer. Shared footrests are ideal for curved couches or opposite chair pairs.
8. Handy Storage Ottomans
One of the best additions to a modern living room is the storage ottoman. Pop open the top, and there's a compartment inside to fold blankets and spare throw-pillows into when they are not in use. A few storage ottomans can allow you to neatly sort your living room items, including children's toys, cozy throws, multimedia controllers, and maybe even some organizer trays.
9. Flexible Seating with Ottoman Stools
When you're building the family seating circle, sometimes there's a question about how to close the circle during family time. Should you all face the TV or the fireplace? How do you bring the circle together and also plan for these focal points? Ottoman stools can make it possible for younger members of the family to close the conversation circle by kicking a few ottomans in front of the hearth or television set.
If you want a flexible seating circle, both large and small ottomans provide additional seating and more flexible placement for family social time - without blocking the footpaths.
10. Ottomans that are Also Pet Beds
Finally, there is the super cool trend of ottomans that are hollow on the underside - because they are pet beds. Pets like to feel like they are part of family discussions, too, but need an out-of-the-way place to curl up. Setting up under-furniture pet beds is one of the best ways to keep your pets from being underfoot when they are enjoying passive family time.
Decorating with ottomans is not just stylish. Ottomans are also fun, versatile, and functional. You can find every type of ottoman we've discussed at Mor Furniture. Are you ready to build your home's design style with the help of some handy ottomans? So are we! Contact us today or explore the online store to find the perfect ottomans for your flexible home design.
Reader insights
Be the first to share your insights about this piece.
Add your insights