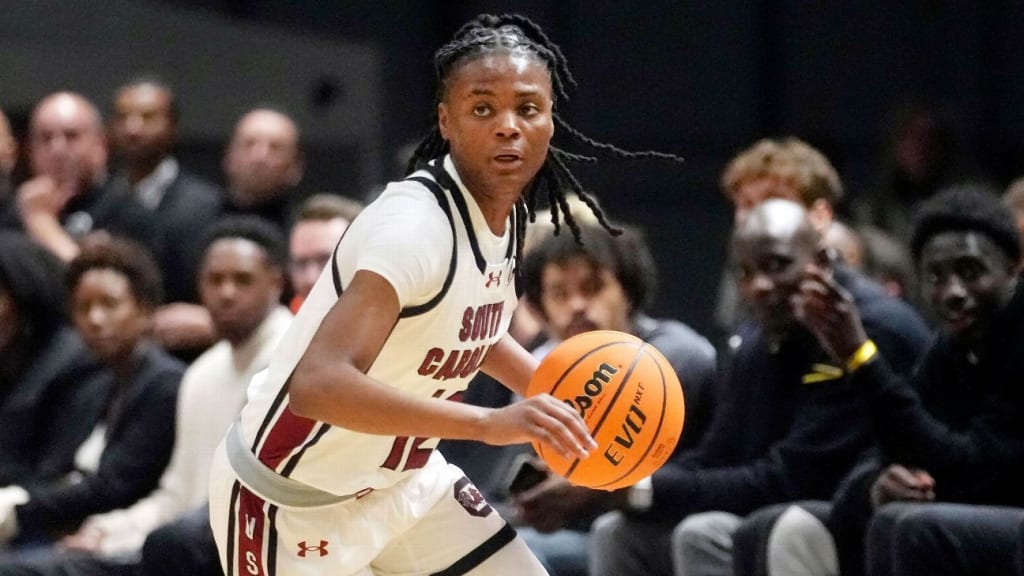 I delved into Malaysia FulWiley profile with particular interest, especially after Coach Don Staley labeled her a "generational talent." Staley's credibility lent weight to the investigation, knowing her reputation for honest assessments. It's an annual ritual to uncover high school players whose rankings seem absurd, and FulWiley, ranked at number 13, triggered my skepticism. The same suspicion echoed in rankings like Diamond Miller at 17, Olivia Miles at number eight, and Tena Latson at 14. Another player from the 2024 class might also be underrated by ESPN, adding complexity to the evaluation.
Comparisons in sports can be delicate, especially when involving iconic figures like LeBron, Jordan, or Durant. However, with Malaysia FulWiley, the likeness to Caitlyn Clark struck me. While hesitant about such comparisons, FulWiley's play style closely mirrored Clark's. Both exhibited the ability to create explosive offense from defensive rebounds, make astonishing passes leading to easy shots, drive past defenders with finesse, and nail off-the-dribble threes. Although fulwiley may lack Clark's shooting efficiency, her athleticism compensates, setting the stage for her emergence as one of the nation's most effective guards.
Moving on to her skills, fulwiley excels in shot creation, showcasing impressive separation skills typical of top guards in her class. Unlike some peers who excel in mid-range but falter in three-pointers, fulwiley thrives in both categories, even extending her range to WNBA distances. This versatility poses a serious challenge for defenders given her elite ball handling and driving abilities. Moreover, she excels in catch-and-shoot threes, a crucial asset for her future at South Carolina.
fulwiley's prowess extends to her exceptional passing, forming a promising synergy with her teammates. Her layup package ranks among the best in her class, marked by an ability to adjust shots mid-air. The combination of speed and jumping prowess makes her a formidable force in fast-break situations, outpacing and outmaneuvering larger defenders.
Malaysia fulwiley's ball-handling prowess stands shoulder to shoulder with elite players like Hialgo KK Arnold, foretelling ankle-breaking moments that promise to captivate audiences. The video's title, "Malaysia fulwiley Will Humble the SEC," encapsulates the excitement and anticipation surrounding her exceptional skill set.
Her ability to maneuver the ball with finesse and precision places her among the elite in her class. Drawing parallels to the renowned Hialgo KK Arnold, fulwiley's ball-handling transcends the ordinary, setting the stage for extraordinary plays that leave defenders in awe.
The video's bold assertion, "Malaysia fulwiley Will Humble the SEC," speaks to the confidence in her skill and the potential impact she could have on the Southeastern Conference (SEC). The phrase "ankle-breaking moments" alludes to the electrifying moves and crossovers that have the potential to leave opposing players stumbling in her wake.
As audiences eagerly await fulwiley's collegiate debut, the promise of these ankle-breaking highlights generates palpable excitement. The video's title not only serves as a preview of her on-court capabilities but also as a statement of intent, suggesting that fulwiley is poised to make a significant impact in the SEC.
In essence, the video title captures the essence of fulwiley's playing style—a combination of skill, flair, and the potential to outshine opponents in the SEC. The anticipation for her to deliver on the promise of humbling the SEC resonates with basketball enthusiasts, making her collegiate journey one to watch closely.
Defensively, her athleticism contributes to steals and highlight-worthy blocks, making her a constant threat on the court. However, this also poses challenges for opponents who must be constantly vigilant of her movements.
Acknowledging her potential, it's crucial to address certain weaknesses. High turnovers, potentially attributed to carelessness, emerge as an area for improvement. Malaysia's tendency to miss layups, despite her athleticism, raises questions, possibly linked to energy conservation. Lastly, her penchant for audacious shots, while adding flair, occasionally borders on unnecessary.
In conclusion, while fulwiley may exhibit some of Caitlyn Clark's freshman-year weaknesses, the guidance of Coach Don Staley suggests potential growth and improvement. Anticipating a learning curve, particularly in minimizing turnovers and refining shot selection, fulwiley is poised to become a force in college basketball. Her distinctive playing style ensures that her journey will be marked by both breathtaking highlights and lessons learned on the court. The video's claim that she will humble the SEC seems well-founded, considering the unique blend of skill and audacity she brings to the game.
Reader insights
Be the first to share your insights about this piece.
Add your insights