Win/Loss Prediction for Every NFC Team
The Eagles and Falcons open the Season September 6th.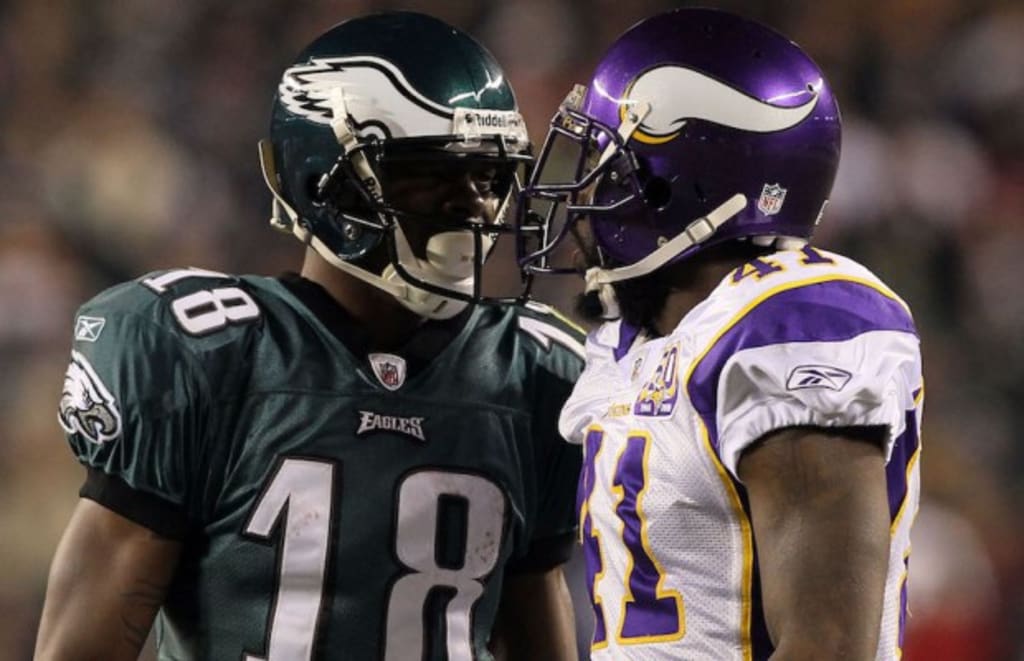 The Eagles and Vikings face off in the NFC Championship Showdown.
Yesterday, we covered predicting every win/loss for every AFC Team. So let's get right to the NFC.
NFC
2017 Champions: Eagles
Playoff Teams: Vikings, Rams, Saints, Panthers, Falcons
North
Packers 11-5: Any year Rodgers is upright and relaxing, then the Packers are Super Bowl contenders and at the very least, the favorites to win the NFC North. Relaxing through a grueling schedule and avoiding the injury bug should be an easy cruise to 11 wins.
Vikings 10-6: The Vikings saw a quick rebuild with the emergence of Dalvin Cook and Sam Bradford and a home run in free agency has the Vikings thinking Super Bowl or bust after a NFC Championship game loss. Usually the team with the highest hopes falls the hardest but an easy schedule should berth a wild card.
Lions 7-9: Matt Patricia's first year as head coach should be interesting and with a tougher than usual schedule, it should make the typically average Stafford & Co. be just slightly below this year. Many beat writers have named the Lions as the 2018 breakout team, however.
Bears 6-10: After missing the playoffs for 4 years, the Bears implemented new head coach Matt Nagy for second year QB Trubisky. A much needed influx of talent this free agency was good but not enough as the full on rebuild continues.
South
Falcons 11-5: The Falcons open the season by watching the Eagle's ring ceremony, the same team that knocked them out of the second round of the playoffs last year. If Matty ICE can stay on fire, this prolific offense will once again sit atop the NFC.
Saints 9-7: The Saints have an easy schedule but still are rebuilding a league worst defense from 3 years ago. Drew Brees is once again surrounded by targets but they all need to perform well after a hot/cold offense that calls on them at random times.
Buccaneers8-8: A tough schedule in a tough division, the Buccaneers are rebuilding their defense in a season they face some of the most prolific offenses of all time. A middling team barely reaches .500 simply because they're under gunned week in and week out.
Panthers 6-10: The majority of Panthers brass has moved on but the team they built remains. The Panthers are thin all around and if there's a full on collapse, they may be on the brink of a rebuild.
East
Eagles 11-5: The defending Super Bowl Champions have all eyes on them as they defend their very first title. A tough schedule should provide ample storylines and opportunities to usurp the throne but this team is stacked all the way around.
Giants 7-9: A new era in New York for Eli's potentially last season has the G-Men thinking upward, especially after drafting Saquon Barkley at #2. Remodels on both offense and defense will more than double their last years wins totals.
Redskins 7-9: The Skins have a new QB but other than that, not too many changes were made to an already below average team. A tougher than average schedule may mean that 7 wins is an overreach.
Cowboys 6-10: A fall from grace for the 'Boys new whiz kids led to a lot of question marks for a relatively young team last season. After crafting one of the best offensive lines, the pressure is on to perform behind it.
West
Rams 12-4: The Rams have a really nice home stretch to start the season as well as a franchise record 5 prime-time games. The pressure is on for Jared Goff and Todd Gurley but surrounding weapons will help.
49ers 8-8: The 49ers were the talk of the league last season when they signed Jimmy G and won their last 5 games. A fall back to mediocrity should be expected as the surprise factor for this team is no longer there and defensive deficiencies should prevail.
Seahawks 6-10: A historically bad offensive line received next to no upgrades, instead the legion of boom was broken up with a colossal turn over. A tough schedule, the start of a rebuild and a presumably bad attitude in Seattle is the perfect recipe for 6 wins, max.
Cardinals 5-11: The Cardinals are going into a learning curve with a new everything from head coach to QB and the masterminds behind their top 5 defense has relocated. Everybody will be getting used to new schemes and the focus is player development, not wins.
NFC Playoff Bracket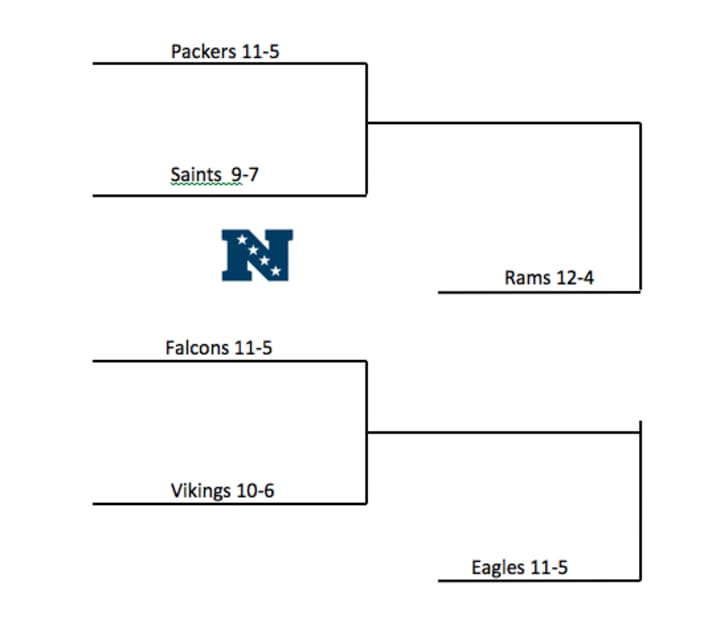 football
The fake news that Donald Trump warns you about.
I write about comedy or politics, but not both.