Why Paul George Could Actually Be This Year's MVP
Coming into the home stretch of the NBA-season, this is why 2018-19 is PG-13's MVP to lose.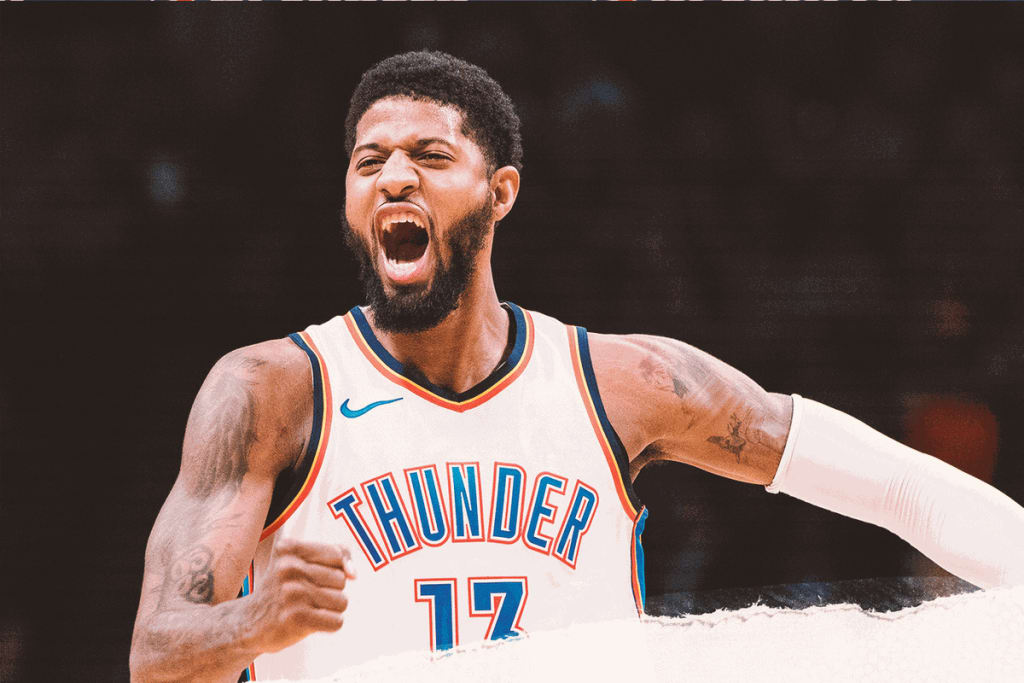 Paul George is hungry, and only an MVP will satisfy that hunger. Photo from SB Nation
Russ was fouled out, it was double overtime, and time was low. Paul George was against Joe Ingles and made a decisive move to the basket. Stepping through Ingles and Ricky Rubio, George floated the ball over 7-footer Rudy Gobert and sinks the game-winning shot. It was then that I knew. He could become the MVP of the NBA. In a year where Giannis is dunking in the NBA, and Harden is frying his foes into a chef special, PG-13 is playing like he is a man on a mission in a gritty rated-R film. And after the all-star break, Paul George now has an understanding of his role in OKC and has the perfect star teammate in Russell Westbrook. And with the when peaking at the right time is crucial to winning, George is hitting his peak, right on time.
This system is his system.
I think some credit has to go to George and buying into Billy Donovan's system. The suffocating defense the Thunder play is just the kind of play Paul George likes. Especially when it is in the Western Conference, where he sees the likes if KD, LeBron, Mitchell, Harden, and dare we put Doncic in the conversation at this point? His 2.3 steal average is tops in the NBA is leading to transition points for him on the other end of the court. He is actually the frontrunner for defensive player of the year along with this MVP chatter.
He is on a Thunder defense that average cause opponents to turn the ball over 17.5 times per game the first half of the season. Now one might say that is exerted energy that will die off for George, he seems more focused than ever this season. He is looking to be "that guy" this season. Coming into the home stretch averaging 28.7 a game in points, and a career-high eight boards and tying a career high of 4.1 assists ... But a big reason why is the Russell Westbrook.
Westbrook's game compliments George's almost gracefully. They both play defense that turns in to offense, which means the can both get theirs at any moment. Westbrook is atop the top five in steals along with George, and they both capitalize on those steals, with Russ setting up George in perfect transition opportunities. Russ doesn't mind letting George get his buckets, as they both have an understanding of winning and if George is the high man in points, then it's ok with both parties. Let's not forget that Russ is also an MVP winner himself. He knows the feeling of knowing when it's your "that guy" year, and I believe he sees that in PG this season. Paul George is ready to shoulder that scoring load and get prove why he decided to stay with Russ and prove that staying in OKC was the right decision.
This is what makes Paul George an MVP, the ability get a bucket like that when his team needs it most.
The Gauntlet Stretch
George doesn't have the easiest schedule coming down the stretch this NBA season. He and the Thunder have the toughest schedule remaining in the final 26 games after the all-star break. They play the Raptors twice which means Kawhi and George will face off, and on back to back games at that. They also play the Nuggets twice, and the Lakers, Warriors, Bucks, and Rockets once before the season is done. And the still have to face the pesky Pacers couple times as well. Paul is going up against big-time players and he knows that and is ready to take on those matchups and hold his own.
They face the Bucks, Nuggets, Lakers, Pacers, and Rockets in seven of their last 11 games of the season. The Bucks game is the last game of their season, so it is likely the MVP race will come down to this game. George's hunger is something of a beastly animal this year, and the fact that he'll be smelling the MVP at that point will be all he needs to put on a performance much like he did to start his MVP home-stretch run.
Paul George has shown us his time is now, and he is ready to win, by any means. Dropping 45 on the Jazz isn't something to scoff at and his clutch gene is alive and after sinking that clutch shot. If George can give us a season finale for the final stretch of the season, against some of the toughest competition in the NBA, he will get that MVP he talked about in the past. It's his to lose in my opinion and his hunger won't let that happen, not this year.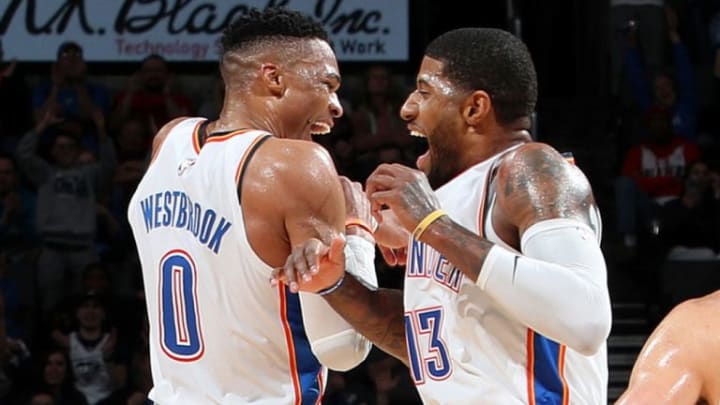 basketball
About the author
I am a journalist who primarily writes about sports, but I also write about video games and music. I've written for multiple new organizations and have had success doing that. I love to inject facts and fun into my writing. I hope you enjoy
Reader insights
Be the first to share your insights about this piece.
Add your insights