Week 13 NFL Picks Against the Spread
Back on the Gravy Train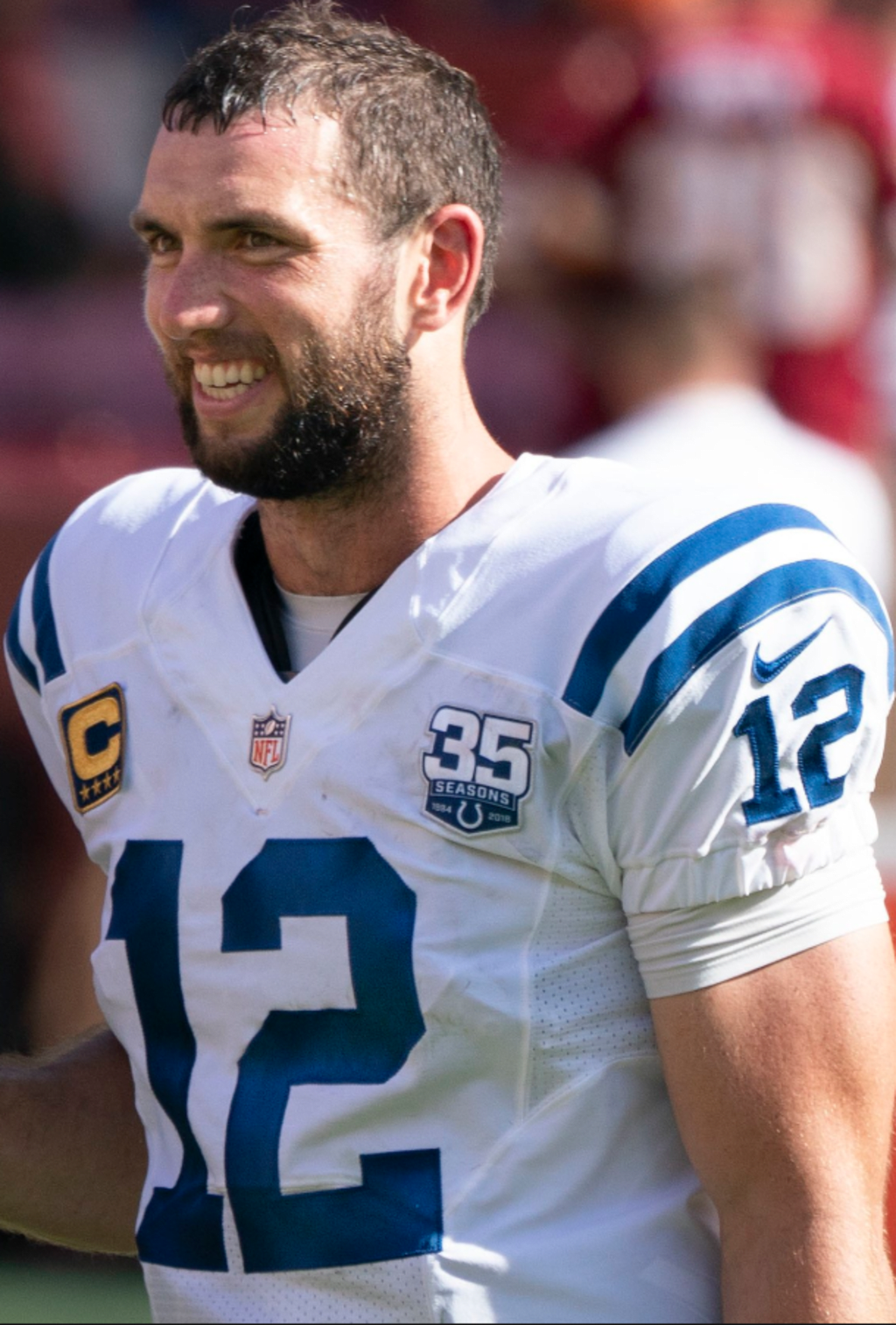 Week 13 in the NFL, it's wild that we are already at this point in the season with only a month left of regular season games. I am on record of being an NFL hater, but even I have to admit, this season has been a ton of fun. Lot of great stories, so before getting to the picks, here is a quick snapshot of why this season has been so much fun (even if as a Giants fan, the Giants season has not been that fun except for Saquon Barkely being awesome):
Baker Mayfield has made the Cleveland Browns relevant. I LOVE me some Baker Mayfield, everything about him: The playing style, the swagger, the I don't give a shit attitude, all of it is awesome. Oh and since Hue Jackson got his ass bounced, he's statistically the second best quarterback in the league. Him going at Hue Jackson after last week's game was awesome; there is nothing I enjoy than a good "fuck you" and that was it last week. It's crazy to say but the Browns have some hope.
Andrew Luck is finally back healthy and is BALLIN. He finally has an offensive line that is above average and it has resulted in him throwing three or more touchdown passes in each game he's played in for over a month now. To quote Larry David, "Pretty pretty pretty good." Rookie guard, Quentin Nelson has been a godsend for the Colts and if it wasn't for Saquon Barkley or Baker Mayfield, he should win rookie of the year.
Deshaun Watson seems to be healthy again and he too is playing great football. The Texans have won eight straight games after starting the season 0-3—the most casual eight-game winning streak ever. The level of quarterback play from these young QBs is remarkable. All these guys are are under the age of 25: Jarred Goff, Carson Wentz, Pat Maholmes, Deshaun Watson, Baker Mayfield, and Mitch Trubisky. That is a pretty good group, and notice who I didn't include there? (See Jets fans? And anyone who said the Giants should have passed on Saquon for Sam Darnold, see who's name is not in that group? Do I need to reiterate how Saquon is a generational talent and that Darnold is basically at best the next Matt Stafford, a good stats, never-winning-anything guy?) The NFL seems to be in good hands at the QB position, which is very important for the future of the league.
The Atlanta Falcons stink. This makes me super happy as you all know, as I am on a anti-Falcons and anti-Matt Ryan crusade.
The Rams, the Chiefs, and the Saints are all super fun to watch. I can't remember a season having three teams that are this much fun to watch in one year.
Lastly, I have been very good picking games against the spread this year. I have not been doing it that long (maybe three years now), but right now, I am enjoying my best season by far. After a 2-3 week 11, last week I rebounded to go 4-1, so we are back on the train. Also shout out to my friend Jason Eisenman (friend of the column, recurring guest on the For the Love of the Game podcast) who I talk strategy with about this and for him trying to explain to me how I was on the wrong side when the bets won. I respect his opinion, but to me, the right is when the ticket cashes. As Mike Francessa says, "The results are the results." (The most classic Mike quote ever; it is so ridiculous.)
So without further ado, here are this week's picks. Lets get it:
Colts -4 over the Jaguars: Man things have gotten bad for the Jaguars. This team came into the season projected to be a top two or three seed in the AFC. They are now riding an eight-game loosing streak, Blake Bortles was benched for Cody Kessler (like he's the solution), and their best offensive player, Leonard Fournette, is suspended for this week's game. Meanwhile, as I mentioned above, Andrew Luck is getting protection, is playing lights-out football, and he could win the MVP this year. Colts in a route.
Vikings +5 against the Patriots: The Vikings have been better on defense since Everson Griffin has been back. Kirk Cousins has been solid and the Stefon Diggs and Adam Thielen combo has been awesome. The Patriots have not been very impressive lately—even if they sit at 8-3. I would not be shocked if the Vikings won outright so needless to say, those five points are way too many points to lay here.
Seahawks -9.5 against the 49ers: Seattle was supposed to be in a rebuilding year after loosing many of their big name players. Well, not so much. Pete Carroll has this team playing great. They run the ball well, are solid on defense, and Russell Wilson is one of the best QBs in the league right now—probably the one I would want to have the ball in his hands at the end of a game when trailing and needing a score to win it.
Ravens +1 against the Falcons: I went against my rule of going against the Falcons twice this season. Someone must have drugged me. Well, I am back to being smart and going against them this week. Plus Lamar Jackson has been a shot of energy for what was an incredibly boring and blah Ravens team this year.
Panthers -3.5 against Tampa Bay: The Panthers need this game in the worst way. Their season could be over if they lose this one. I am still a believer in this team and I like that their backs are against the wall. Also, Tampa isn't very good.
Good luck to all the bettors out there in Week 13.
Last Week: 4-1
Season Record: 35-24-2