Track & Field 2k21: Bearcats shine at home meet
Chandler dominates sprints, Lattimore wins 400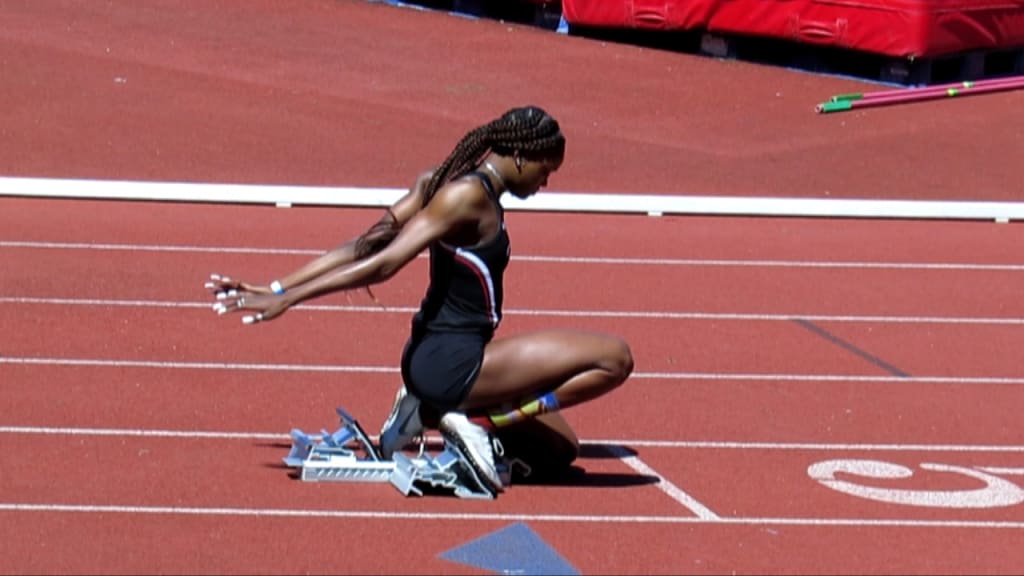 Tiona Lattimore prepares for her final 400 meters win on her home track.
The Oliver Nikoloff meet took place over a bright, sunny but cool weekend at the University of Cincinnati.
Caisja Chandler delivered on the pre-meet hype that we gave her in the preview that was written about this year's meet. The All-American sprinter won both the 100- and 200-meter races. In the 100 she clocked in with a time of 11.49 placing first ahead of Miami's Olivia Bechtel's time of 11.84. Bowling Green's Savannah Nevels was third at 12.07 and two-time meet winner in the 100 meters, Haisha Bisiolu placed fourth at 12.18. Bisiolu ran unattached. The All-American relay runner wrapped up her career at Cincinnati in 2019.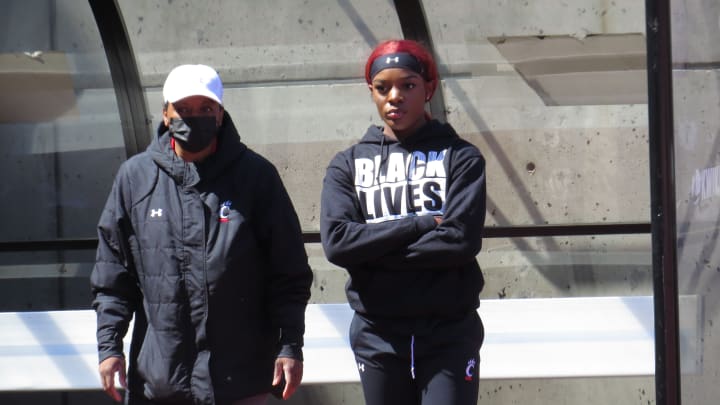 In the 200 meters Chandler topped Bechtel at 23.25 in front of her opponent's finish of 23.88. Another Cincinnati All-American, Tiona Lattimore placed third at 24.15. Lattimore placed third in the 200 at this meet back in 2017.
Lattimore captured the 400 meters crown in her final home meet. She finished at 55.01. It was her first open race win since the 2019 season when she won the 100 meters at the Billy Hayes Invitational. Teammate Faith Banks was the 400 meters runner up at 55.19. She finished ahead of Miami's Faith Baxter (55.82) and Northern Kentucky's Lynsey Shipley (56.43). Shipley is the defending 400 meters indoor and outdoor champion in the Horizon League.
Cincinnati's Anya Dees earned her first collegiate win in the long jump. Her mark of 5.67 put her ahead of Dayton jumpers Taylor Robertson (5.46) and Christierra Williams (5,38) who finished second and third respectively.
Robertson also competed in the pole vault competition, finishing fourth (3.45). Rachel Coghill of Cincinnati won the event with a mark of 3.90. Her teammates Lily Bunse (3.75) and Noelle Meeker (3.60) placed second and third respectively.
Miami's Elise Walker got her first collegiate win in the high jump since the BGSU Opener during last year's indoor season. She jumped 1.65 finishing well ahead of a three way tie for second shared by Bowling Green's Destiny Fernandes, Cincinnati's Alyssa Matheny and Miami's Sarah Bruns who all jumped 1.55.
Miami also scored a win in the 1,600-meter relay as Lucca Agate, Faith Baxter, Olivia Bechtel and Marta Cepeda Perez finished at 3:49.96. Northern Kentucky's Andrea Armstrong, Erika Nagelesien, Lynsey Shipley and Megan Sullivan were second at 3:54.38.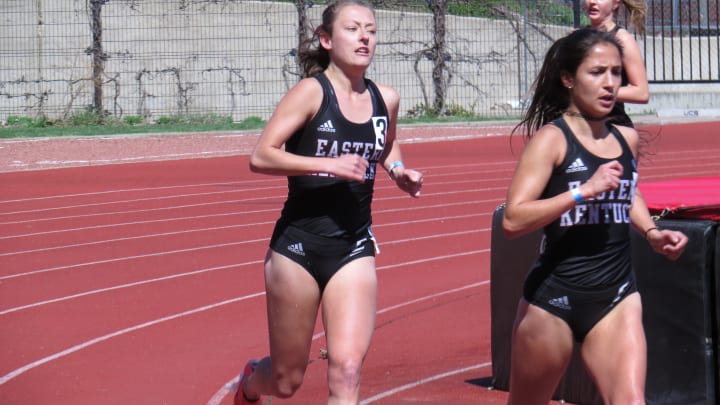 Eastern Kentucky's trio of Laura Taborda, Saskia Pingpank and Anouk Van Gils grabbed the top three spots in the 3,000 meters steeplechase. Taborda's time of 10:55.96 bested her teammates, as Pingpank finished at 10:57.55 and Van Gils completed the race at 11:03.48.
Eastern Kentucky was also strong in the 1,500 meters competition. Lou Trois won with a time of 4:27.20 in front of Taborda who placed second (4:27.67). The win was the first open victory in Trois' collegiate career. Cincinnati senior Katrina Patterson had her best finish in the 1,500 meters of her career, placing third with a personal best time of 4:28.03.
Another unattached athlete who is a former Cincinnati star, Annette Echikunwoke dominated the hammer throw at 70.50. The All-American thrower won the hammer throw at this meet in 2017 and 2018. Bowling Green's Kaila Butler placed second at 62.41 ahead of Cincinnati's Malin Smith's throw of 52.07.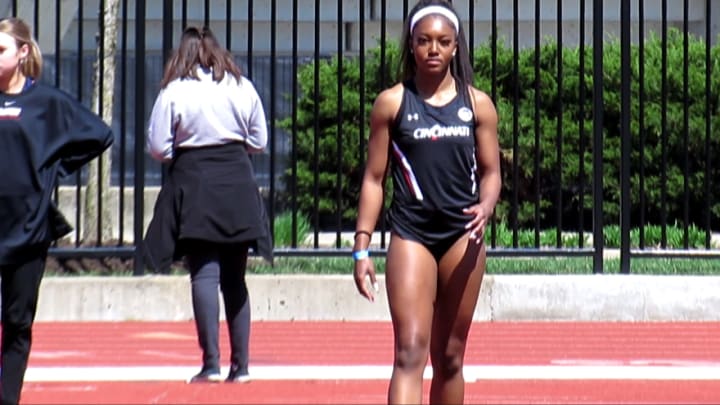 Cincinnati collected a win in the triple jump when Kennedy Marable posted a mark of 12.36, finishing ahead of Bowling Green's Brianna Richard. Most of the field had trouble as they fouled on more jumps than not. Marable fouled on all but one jump which was good enough to win the event. Richard fouled on her first four jumps before pulling out marks of 11.80 and 12.02 to place as the runner-up.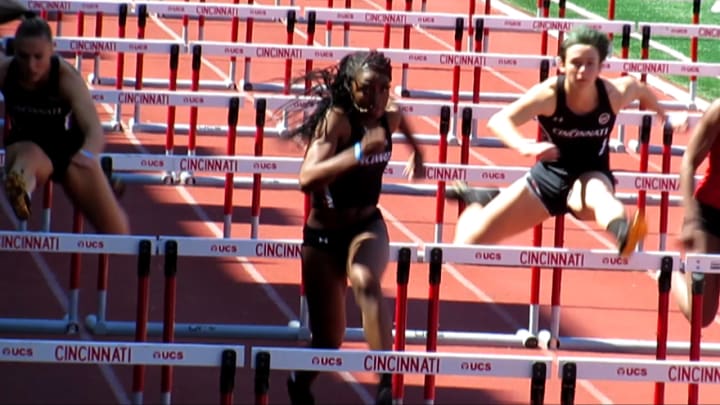 Other wins by Cincinnati were Malin Smith's victory in the shot put, Victoria Abunaw's first place finish in the 100-meter hurdles, Ellie Leather in the 5,000 meter run as well as Alecia Thorpe, Faith Banks, Tiona Lattimore and Caisja Chandler in the 400-meter relay.