Tips to Stay Safe and Healthy When Attending a Baseball Game
Keep reading for some tips and information to stay healthy and happy while enjoying America's favorite pastime.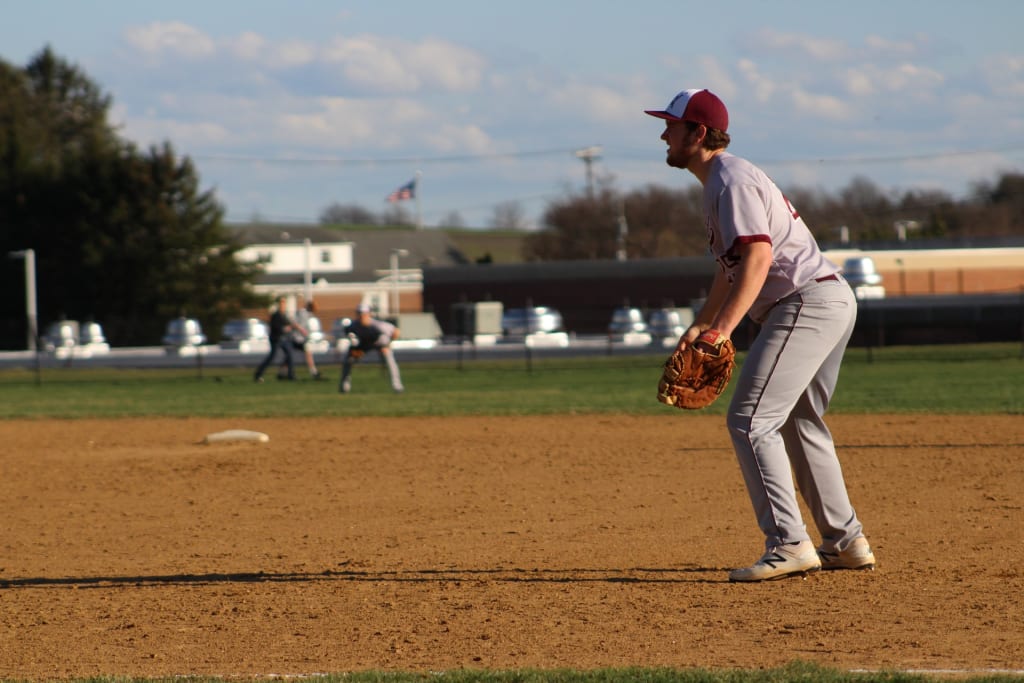 Attending baseball games is something many people enjoy during the summer months. However, while you "root, root, root, for the home team," you need to ensure you keep your own health and safety in mind.
This is true regardless of if you brought along your custom baseball gloves in hopes of catching a fly ball or just want to enjoy the food and festivities. Keep reading for some tips and information to stay healthy and happy while enjoying America's favorite pastime.
Drink Plenty of Water
It can get extremely hot at baseball games and not just because the competition is so heated. If you plan to attend a game when it is hot outside, you must stay hydrated by drinking plenty of water and other fluids, such as sports drinks that have electrolytes in them. This is particularly important if you are sweating or if you have seats in the sun.
If you want to reduce how much you spend at the stadium, find out if you can bring along your own drinks. Just make sure they are unopened and that they are not in glass containers. You can usually find information about outside food and drinks on the stadium's website.
Wear Sunscreen
It does not matter if it is extremely sunny or overcast; you can still get sunburnt. You may not even realize you are getting burned until it has happened. If you want to avoid having to carry around a huge bottle of sunscreen during the game, purchase a travel size to keep in your pocket or purse. You can also use sunscreen towelettes. Make sure you have enough for everyone.
Watch Out for Flying Objects
Broken bats and foul balls can enter the stands and even concourses in stadiums. Make sure you stay aware of what is going on in the game so you do not get hit by something that may be flying your way.
Use Caution When Trying to Catch a Foul Ball
If a baseball is thrown or hit into the stands, you can bet that chaos may follow. Make sure you do not get trampled for everyone else who is trying to get the ball – especially if it is coming your way. If you are standing or sitting close to a railing, do not try to reach over to catch or grab the ball. An accident can occur quickly, so make sure you do not put yourself in a precarious position.
Cracker Jacks and Peanuts Are Not for Everyone
If you or someone who came to the game with you has a peanut allergy, ask the stadium you are going to if there is peanut-free seating available. Sometimes, stadiums even host peanut-free games. If you attend a game that offers these options, it can reduce the possibility that you will experience an allergic reaction.
Avoid Overheating or Freezing
Climates can vary significantly from one area to another when at a baseball game. Some seats that are in the shade or under cover may remain cooler (or cold) because there is no sunlight coming in. Other seats may heat up quickly if they are in the direct sun. In some stadium areas, you will need a hoodie, while in others, you will be more comfortable in a tank top and shorts. It is a good idea to take a look at the stadium's seating chart before your scheduled game to see where you will be sitting. This will give you a general idea of if you will be in full sun or in the shade.
Baseball Fun
Going to a baseball game is something that is fun for people of all ages. If you want to ensure you make the most of your experience and have a great time, be sure to keep the safety and health tips here in mind. This will ensure you do not experience any unpleasant surprises. Being informed will help you enjoy the ballgame.
baseball
About the author
Paisley Hansen is a freelance writer and expert in health, fitness, beauty, and fashion. When she isn't writing she can usually be found reading a good book or hitting the gym.
Reader insights
Be the first to share your insights about this piece.
Add your insights