Tips to Improve Your Golf Game in the Off-Season
Winter is approaching. Stay on top of your game!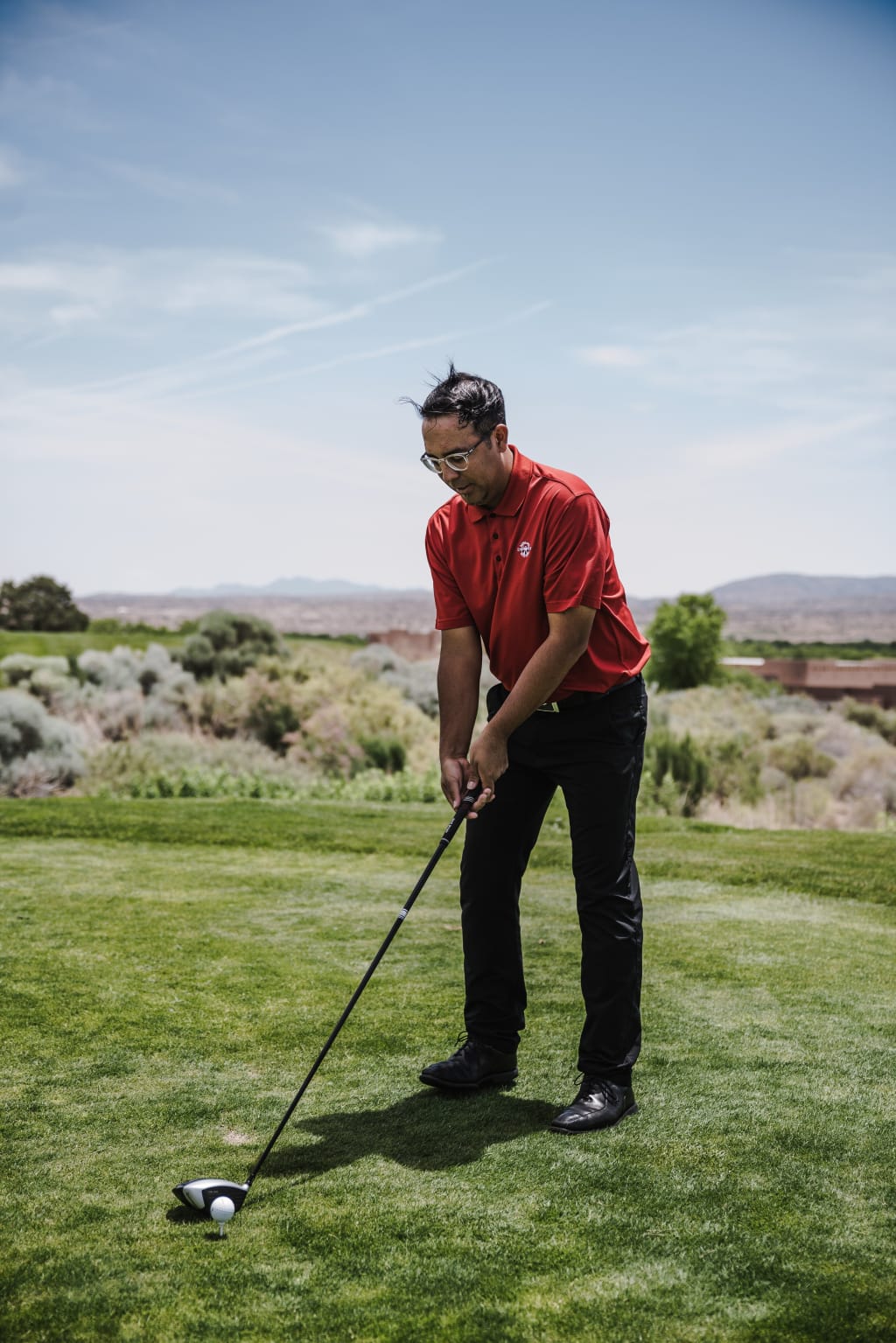 Are you ready to take steps to improve your golf game? If so, you likely focus on bigger things – such as working with a pro, joining a club, or improving the clubs that are being used. While these big factors can help lower your score, some other tips may be beneficial, too. Keep reading to learn about some of the smaller steps you can take to help improve your golf game. This includes everything from having your eyes checked to use a Home Golf Simulator.
Schedule an Eye Exam
For people who are still relatively young, they do not believe they will have eye or vision issues for several years – if ever. Unfortunately, according to statistics, one out of every 10 people who are 18 years of age or older reported some level of decline in their vision. This was true even for individuals who already wore glasses.
The fact is that routine checkups are going to help improve your vision and your game. You need a good vision to aim and strengthen the coordination between your club and your hands. Good vision is also a must for eye teaming, which refers to how well your eyes worth together.
Get Fit for a New Putter
When it comes to getting a lower golf score, having the right putter is a must. It is estimated that up to 28% of golfers will require over 35 inches or under 34 inches. What this means is that there are some subpar fits "out there." For anyone who has not been professionally fit for a putter, now is the time to do this.
Hold the Pose After Each Swing
It does not matter if it is a drive, bunker shot, chip, or putt; the goal all golfers should have is to complete the swing in a superior finish position. This means that the swing is synced correctly, it has a good rhythm, and the speed was just right all the way through to impact. If a person focuses on a good finish position, they may be surprised how much better their ball-striking really is.
Use the Worst Ball for Practice
If a golfer wants to improve their all-around game and overall mental toughness, they should try out the worse ball drill.
The concept behind this is simple. Use a tee and hit two balls from each position. Play only the worst ball out of all of them until a person is holed out. The key is to maintain the pre-shot routine and to concentrate on each shot.
Practice Pitching Sidearm
Many amateurs struggle to swing the club in the proper sequence. This is something that occurs for several reasons; however, all of them must be corrected if a golfer pretends they are a sidearm pitcher. Use a tennis ball and throw it sidearm against the wall forcefully.
Take note of the situation and how the arms and legs move through the move. This is going to help with the golf swing and overall golf game.
Get Out and Walk More
Forget the fact that getting out and walking is good for a person; it can also help with a person's golf game. When someone walks, they are going to be more in tune with the game. It is necessary to calm down after a good or bad shot and look at where the pin is when walking to the ball. Walking is a great way to handle this and minimize issues.
When it comes to golf, there are many ways to improve a game. Being informed and knowing what to expect are the best ways to make the most of the game and improve a person's score, even during the off-season. Keep the tips and information here in mind to help ensure the desired results are achieved and that the individual has the best chance of achieving a lower score when they are playing golf.