The Pack Needs a Back
With Eddie Lacy now on the "other side," how will the Packers go about replacing him?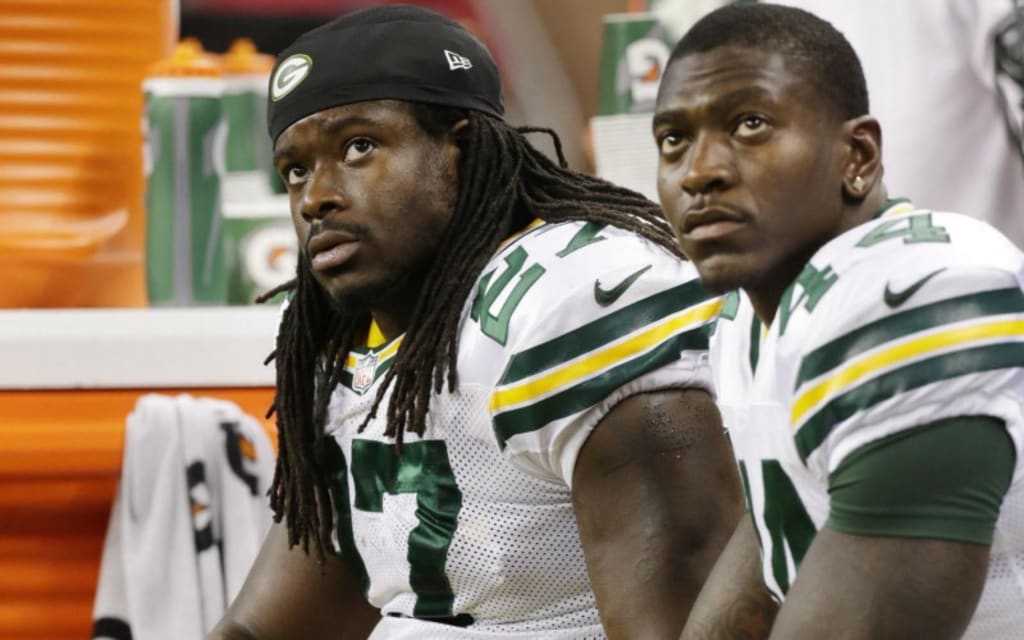 Milwaukee Journal Sentinel
Eddie Lacy is a Seahawk. After you get a kick out of the fact that Pete Carroll wants to keep Lacy "big," your brain probably shifts its focus to the Green Bay Packers. With only three true halfbacks on their roster — two fullbacks and half running back half wide receiver Ty Montgomery — the Packers definitely need to address their own situation. With Lacy out of the equation, where will Green Bay turn to find someone to lead their backfield?
At Home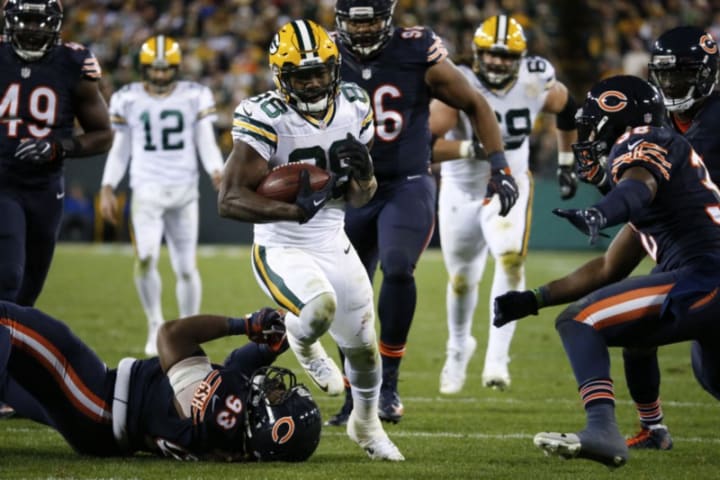 As mentioned earlier, Ty Montgomery is currently the only "true" RB on the Packers' roster and currently sounds like the best bet to head the Green Bay Packers running attack entering next season. The word "true" should be taken lightly, since Montgomery was a receiver entering last season. However he should be the leading candidate because when he did man the backfield last year, he was pretty damn good. His success can be attributed to a multitude of things — including the fact that he plays with Aaron Rodgers.
Montgomery isn't built like your typical receiver. He's much more compact and solid, as opposed to long and limber. Although he is built more like a running back, his receiver abilities and knowledge combined with the system run by Green Bay allows for him to have a lot of success. Montgomery also demonstrates the ability to gain yardage between and outside of the tackles purely as a runner. His success, familiarity of the playbook, and part experiences as a receiver makes him a very good candidate to lead the backfield.
The Packers also have exclusive free agent rights to second year running back Don Jackson, and could also look to bring back journeyman Christine Michael. While Jackson is still somewhat of an unknown, Michael is still young and likely is worth another flyer.
On the Market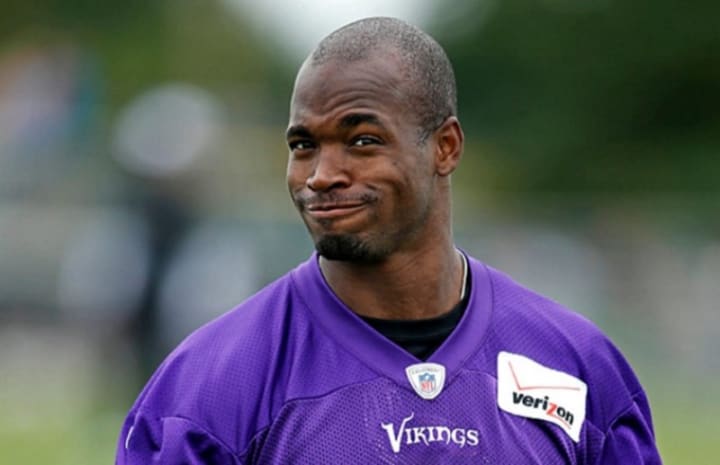 To clear this up immediately, the Packers would be insane to bring in Adrian Peterson. He doesn't fit the scheme, and isn't a fan of pass blocking. The Packers are not in the position to be bringing back any type of expensive options. The "best" free agent possibility is Jamaal Charles. He has all-around ability and pass-catching prowess. Although this is a long shot and a huge risk considering his injury history, doing so could only be achieved if there was an extremely good set of numbers and incentives for both parties.
The Draft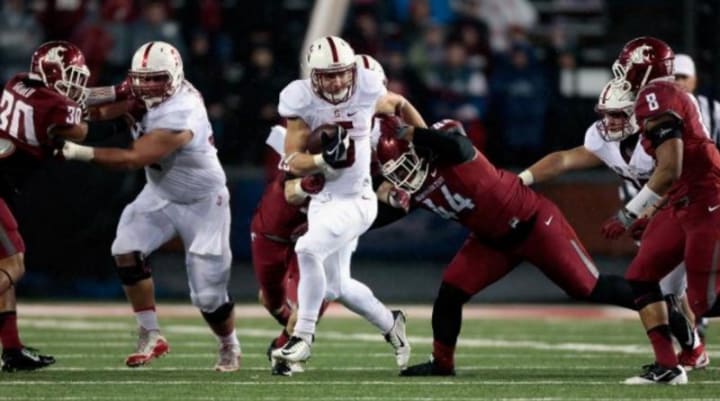 The draft is the right place for the Packers to look to fill in that depth chart at running back. This draft is deep in the running back position and the Packers have other needs, so they have the flexibility to fill other needs before they focus on their running back depth. It is unlikely they target a running back in the first round, however their best bet to acquire a talented running back would be to trade up from their #29 slot.
The Packers could target top running backs Dalvin Cook or Leonard Fournette. Stanford back Christian McCaffrey, who would be a perfect fit for the Packers, may be around during the late 1st, early 2nd round. No need to sulk, Packers fans — this draft is full of talented runners with varying skill sets. Texas D'onta Foreman, Ohio State Curtis Samuel, Tennessee Alvin Kamara, Clemson Wayne Gallman, and dare I even say, Joe Mixon from Oklahoma all have skill sets that will make them dangerous at the next level.
The "Pack" are on the clock — not just in the draft, but to bring another Lombardi to Lambo. With their solidified core, it seems they should have had more success than they have enjoyed. Perhaps, this is a make or break year for the team. But first, they must address the backfield.