The Choir Huddle: A Simple Way to Improve Understanding in the Communications Process
How This Forgotten Innovation from Football in the 1960's Can Teach Us an Important Lesson About How to Become a Better Communicator and Leader Today, Both in Sports and in Business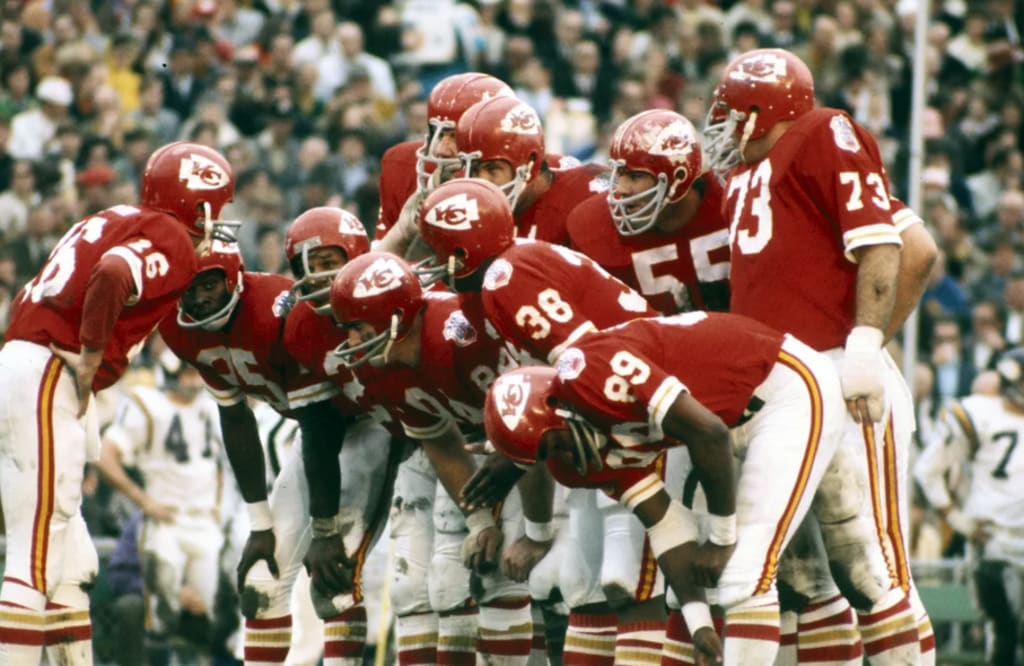 Source: NFL, Super Bowl IV, https://www.nfl.com/photos/super-bowl-iv-09000d5d8023b346#ccf59495-68ca-4f3b-b670-6ff71ee41ca9 (Used with permission)
Introduction: The "Choir Huddle"
Len Dawson, the Pro Football Hall of Fame quarterback who led the Kansas City Chiefs to victory in Super Bowl IV and was the Most Valuable Player of that game in 1970, passed away this past week at the age of 87. As always happens in our society, people who were legends in their time are given a final "15 minutes of fame" when they die. And so this week has been filled with many tributes to Dawson, who not only had a stellar career with the Chiefs on the field, but was synonymous with the team as he broadcast the team's games for over three decades after he retired from playing. He was perhaps most known nationally to a new generation of football fans for his work over many years on HBO's pro football show, "Inside the NFL."
The Kansas City Chiefs were one of the most successful teams of the 1960's and early 1970's. They were coached by a true football innovator, Hank Stram, who himself was inducted into the Pro Football Hall of Fame. One of the many innovations that Stram brought to the game was what became known as the "Choir Huddle." Think about watching football today - at any level - from the pros to college to high school and even to youth leagues. In all football games, both the offense - and in many cases, the defense as well - gather into a huddle between plays. And when we think of what a huddle looks like, it is all 11 players forming roughly something between an oval and a circle.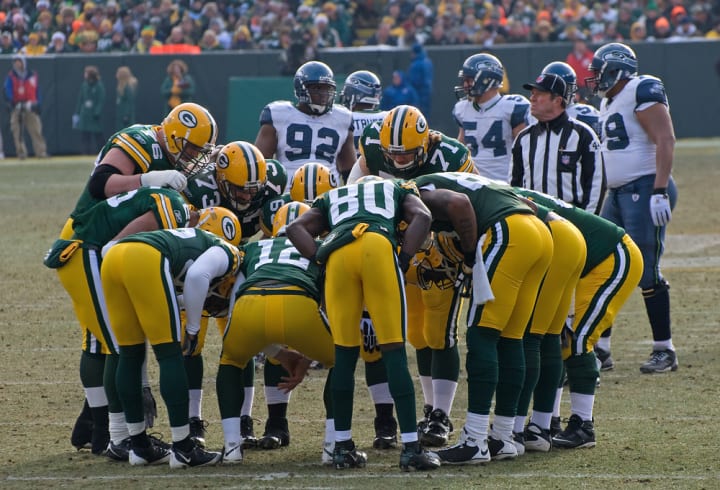 Stram and his Chiefs however had a very different way of huddling, one that became a signature look for the team. When the Chiefs of the 1960's and early 1970's huddled, they didn't form an oval or a circle, but what became known as their "Choir Huddle." And Len Dawson, as the quarterback, stood in the position to lead the choir, with the other ten offensive players lined up in two rows, listening to him for instructions for the next play. In his day, Stram, who was short in stature, but long on military discipline, was often referred to - mostly in a positive way - as "Little Caesar." His use of the Choir Huddle was but one of the outward symbols of his militaristic approach to coaching. In fact, his teams lined up for the National Anthem not in random order, but in numerical order! But Stram implemented his unique Choir Huddle for a very practical reason: The two lines of players facing the quarterback prevented the defense from hearing - or lip reading - the play call from the quarterback!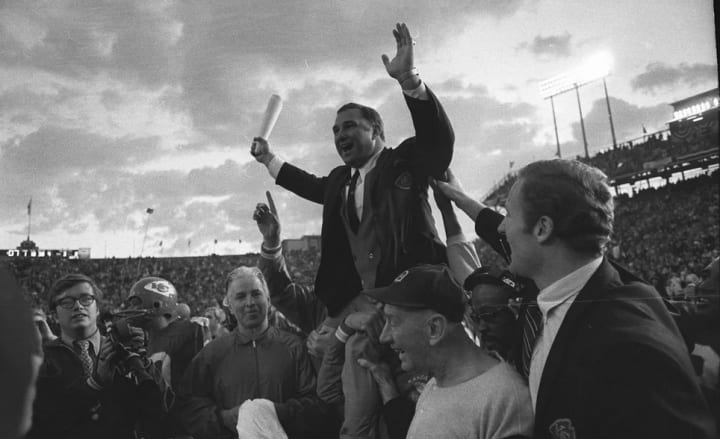 The current Chiefs quarterback, who will very likely, barring injury, also be a Hall of Famer when he retires, is Patrick Mahomes. And at the start of the Chiefs' final preseason game against the Green Bay Packers (against whom Len Dawson quarterbacked his team in the very first Super Bowl!), Mahomes and his 2022 Chiefs teammates had choreographed a very special tribute to Dawson in an extremely fitting and quite touching way. When the offense took the field for the first offensive play, Patrick Mahomes led his team in forming the Choir Huddle in the same way Len Dawson did with his Chiefs teams of the 1960's.
In fact, to maximize the moment and allow the fans in the stands in Kansas City to pay tribute to their former quarterback, Mahomes allowed the team to take an intentional delay of game penalty by staying in the Choir Huddle past the expiration of the play clock, affording the fans to applaud Len Dawson and his legacy.
Analysis: Why You Should Think About Trying the Choir Huddle Yourself
The Choir Huddle is "largely out of vogue" in today's game of football. Every once in a while though, you will see a variation of it used at the high school or collegiate level. However, no current team in the NFL makes use of the Choir Huddle. The truth of the matter is that the Choir Huddle should be used in football! And if you are a manager, a teacher, or in a position to lead any group discussion in any setting, you should bear the Choir Huddle concept in mind as a way to seriously improve the effectiveness of your communications!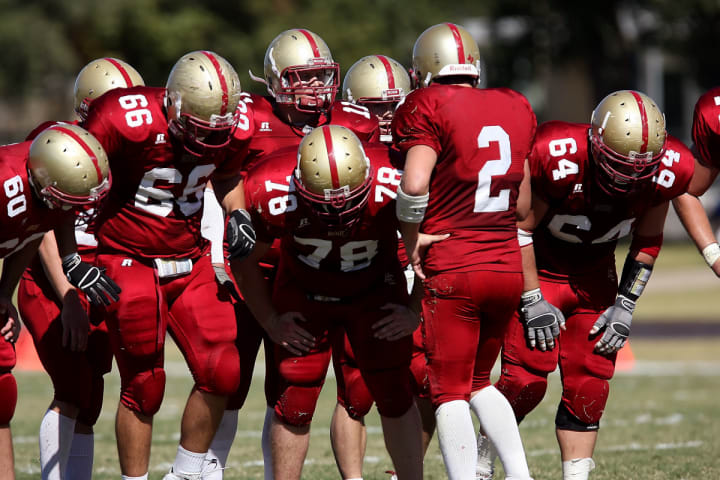 As a strategic management consultant and professor, I'd like to think of myself as somewhat of an expert on organizational communications. And additionally, as one who has a significant hearing loss, this issue is personal to me, as I always have to be thinking about how I can be an effective communicator - and listener - in every situation. To me, staging a situation is important, as I have to think about how, even with hearing aids, I can best position myself when speaking with - and even more importantly, working with - a group of people, be they students or consulting clients. But you too should be thinking in these terms as well, as how you arrange a setting, a meeting, a group can have a dramatic impact on how well, how easily, and most importantly, how clearly communication takes place.
And so this is why I will now be a huge proponent of having managers, coaches, teachers, really anyone who conducts communications with a group of people in person, make use of the Choir Huddle concept, if not literally, then at least as a model for thinking about how to best arrange their team, their class, their group for optimal communications to take place.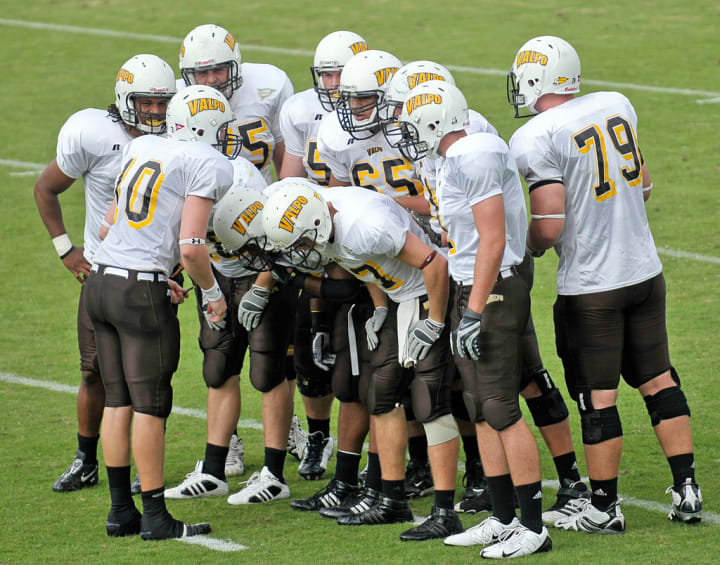 Take sports for instance, and football in particular. As stated earlier, the Choir Huddle has fallen out of vogue, only being used by a few coaches - most likely those "of a certain age" who recall Coach Stram implementing it with the Kansas City Chiefs back in the day. Today, the de facto norm is for the quarterback to call the play in an oval huddle with the other 10 offensive players. And in all sports, from "meetings on the mound" in baseball to timeouts in basketball, coaches now routinely speak to and with their players in a circular or oval gathering around him or her. With the Choir Huddle, a quarterback or a coach has the advantage of directly seeing their teammates, and vice versa. From a communications perspective, this setting allows for far better, richer, and likely, more accurate communication to take place when giving direct instructions! This is because it allows both the speaker (the quarterback, the coach, the baseball manager, etc.) and the players to be able to not just hear the message better, but to better see the non-verbal cues (i.e. facial expressions, gestures, body language, etc.) that accompanies the message - and either reinforces or works against the message being verbally spoken. Additionally, the leader (in the sports case, the quarterback or coach) has the opportunity to fully view all of his or her players' faces, allowing that person to far better see, hear and gauge the "instant feedback" (both verbal and nonverbal) to the instructions they are giving. This makes it far more likely that they can take this feedback into account - quickly (as all of these "meetings" in sports are done on a time limit measured in seconds) - and make any necessary adjustments, changes, etc.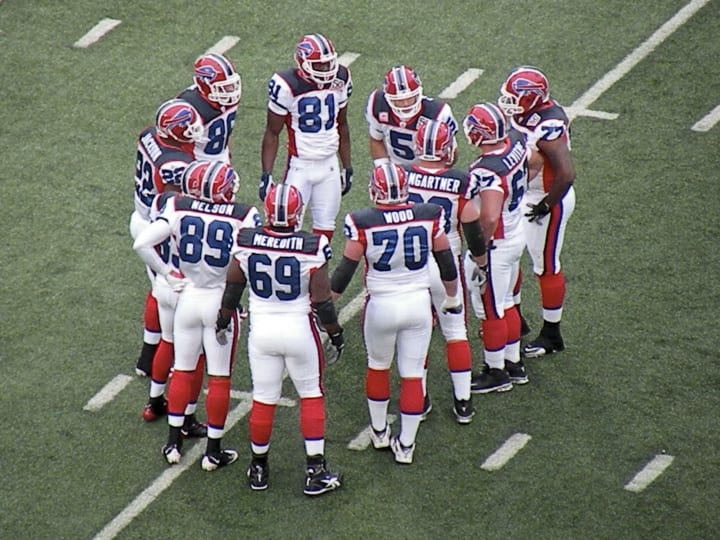 ​The Choir Huddle idea will work just as well in the worlds of business and education as it does in the world of sports! Think about it, as when a group is gathered - for a small class, for a committee meeting, for a workgroup, etc. - the most common, almost default way to arrange people is typically in a circle or an oval pattern, yes, approximating a typical sports huddle! Whether folks are sitting in chairs arranged in such a manner or simply in chairs around a conference table, the bottom line is that those 5, 10, 20, or even 30 people (yes, there are some BIG tables in companies and even universities today!) are arranged in a circular or oval manner. As such, if you are leading the group in a discussion or trying to teach the people gathered there, the same pitfalls are there as in a sports huddle. And even worse, with the world of distractions that are at our fingertips today with our smartphones, our tablets, and our laptops, the participants, students, employees, etc. can - and often do - become disengaged, without the ability for the person leading the group to directly see what is happening. Now the reasoning for going with a circular or oval arrangement of people is that this promotes conversation and feedback among participants. However, with the leader/speaker/teacher not being able to directly see participants "full on" - and vice versa - diminishes the effectiveness of the communication process overall.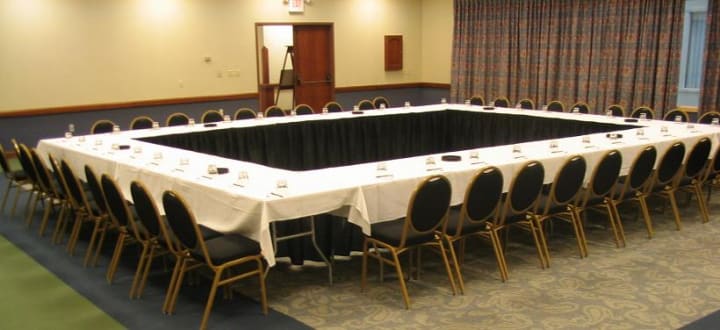 Certainly, there is a balance that needs to be weighed between promoting participation and discussion in the circular or oval format and making use of a "Choir Huddle"-type arrangement. However, I would say that the Choir Huddle concept has great merit for use in in not just the educational and corporate settings, but in social and church settings as well.The advantages of using the Choir Huddle in the sports world hold just as true in these worlds as well, where the stakes may be far, far greater than simply the result of a game! And so whether you are a sports coach, a teacher or professor, a manager or executive, or even a pastor or leader of a social group, maybe it is time to dust off the Choir Huddle concept and try it as a better way of conducting your practices, your classes, your group or team meetings, or other small/medium sized group function. You may find, just as Hall of Famers Coach Hank Stram and his quarterback, Len Dawson, did back in the first glory days of the Kansas City Chiefs, that the Choir Huddle is a tool that you can use to chart a course to great success - whether in the sports arena or far beyond!
++++++++++++++++++++++++++++++++++++++++++++++++++++
About David Wyld
David Wyld is a Professor of Strategic Management at Southeastern Louisiana University in Hammond, Louisiana. He is a management consultant, researcher/writer, publisher, executive educator, and experienced expert witness. You can view all of his work at https://authory.com/DavidWyld.
Social Media Links to David Wyld:
About the Creator
Professor, Consultant, Doer. Founder/Publisher of The IDEA Publishing (http://www.theideapublishing.com/) & Modern Business Press (http://www.modernbusinesspress.com)
Reader insights
Be the first to share your insights about this piece.
Add your insights