The Boston Bruins Are Doing That Thing Again
The Boston Bruins appear to be on the verge of another historic regular season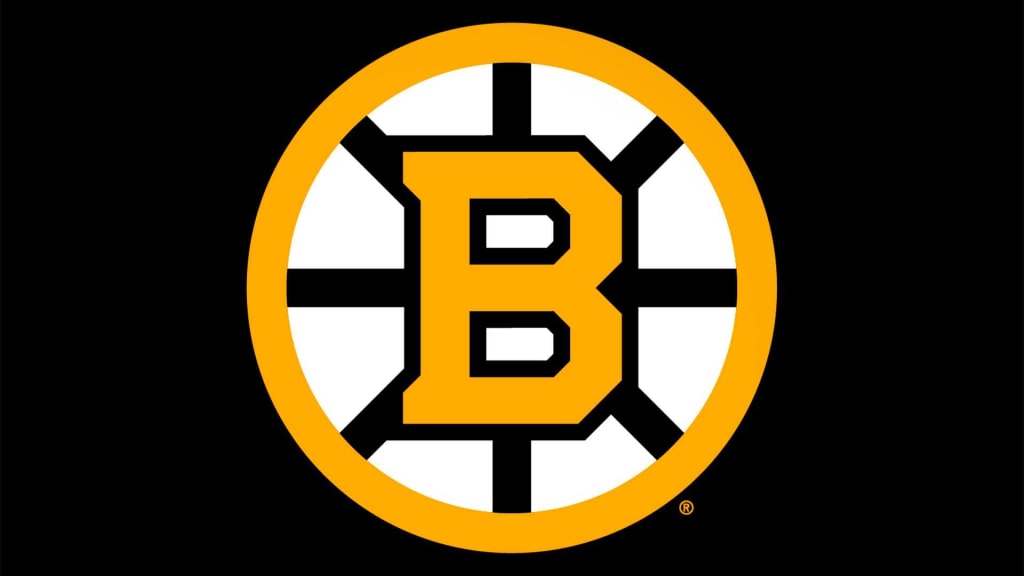 You know, I really need to stop making certain takes about the Boston Bruins, because for the most part, I've been like the Boston Red Sox: constantly swinging and missing. In all seriousness, let's go back a bit. After the 2021-22 season, which saw the Bruins ousted in the first round by the Carolina Hurricanes, I said that the Bruins wouldn't make the playoffs. I had my usual arguments; the team's not deep, they live and die by the Perfection Line, Tuukka Rask isn't there anymore, and the added bonus, they fired Bruce Cassidy as head coach.
Yet what did they do in the following season? Oh nothing. Just win 65 games and rack up 135 points in the standings. That's all. They're just new NHL records. As Garfield would say, "Big fat hairy deal." Now I did say that Boston would blow this. After all, this is the NHL. No one cares about how many games a team won. It doesn't matter. Upsets and the Stanley Cup Playoffs go together like peanut butter and jelly. I actually was right about that, but even I thought the collapse would happen in Round 2, not Round 1.
Bruins blew a 3-1 series lead and lost out to the Florida Panthers, and that loss marked an unceremonious end to Patrice Bergeron's storied career. With that, I made the same prediction. No playoffs for Boston. Bergeron was done, they're coming off an embarrassing collapse, and the Atlantic Division was improving. The Panthers, Lightning, and Maple Leafs are still a factor, while the Red Wings, Senators, and Sabres had some playoff expectations. Because of this, I thought the Bruins would struggle a bit.
So far, the Bruins have played 16 games. They've lost three of them. The November 4 loss to the Red Wings is Boston's only one in regulation. Oh man.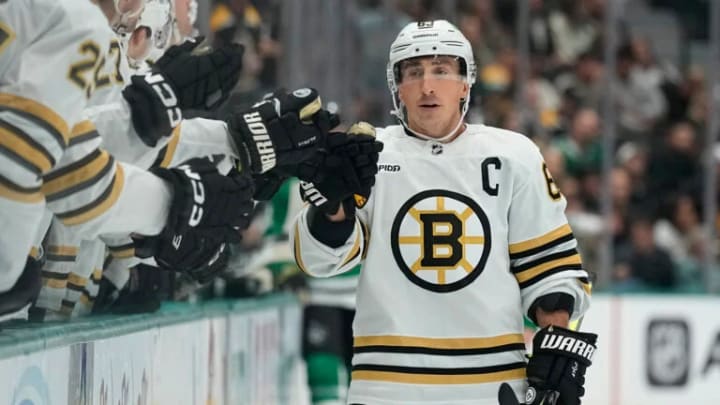 As expected, Brad Marchand, one of only two players left from that 2011 Stanley Cup Championship run, was named as the Bruins captain prior to the start of this season. Unsurprisingly, Marchand and David Pastrnak are leading the way for the Bruins. "Pasta" is scoring goals left and right, with 11 of them this season, along with 16 assists for a total of 27 points. Marchand has 18 points (7 G/11 A) of his own, and as for the rest of the team, Charlie Coyle has 14 points (5 G/9 A), Pavel Zacha has 13 points (6 G/7 A), and James Van Riemsdyk--who I never thought would be a Bruin--has 12 points (5 G/7 A).
And then there are the goalies. The tandem of Linus Ullmark and Jeremy Swayman definitely filled the void left by Rask, though I still say Ullmark shouldn't have won the Vezina last season. Regarding this year, the duo's picking up where they left off. Swayman is 7-0-1 so far, with a .941 SV%, a 1.73 GAA, and a shutout. Ullmark, unfortunately, has Boston's one regulation loss, though 6-1-1 is a hell of a record, complete with a .928 SV% and a 2.23 GAA.
The Bruins are actually on pace to win 67 games and finish with 144 points, which would break their own records. They have won 78 of their last 98 regular season games. However, should we really buy into the Bruins this season? I would think that last season would be a cautionary tale. Nearly everyone had Boston winning last year, yet they couldn't get past Round 1. Now, I'm not saying they will break their record from last year; the numbers I gave are just a pace. Even so, the Bruins shouldn't really be trusted to make a long run, regardless of how this season goes.
Yet with my luck when it comes to Bruins takes as of late...watch them win the Stanley Cup.
Reader insights
Be the first to share your insights about this piece.
Add your insights