The best heel and baby face in pro wrestling today
Baby face V Heel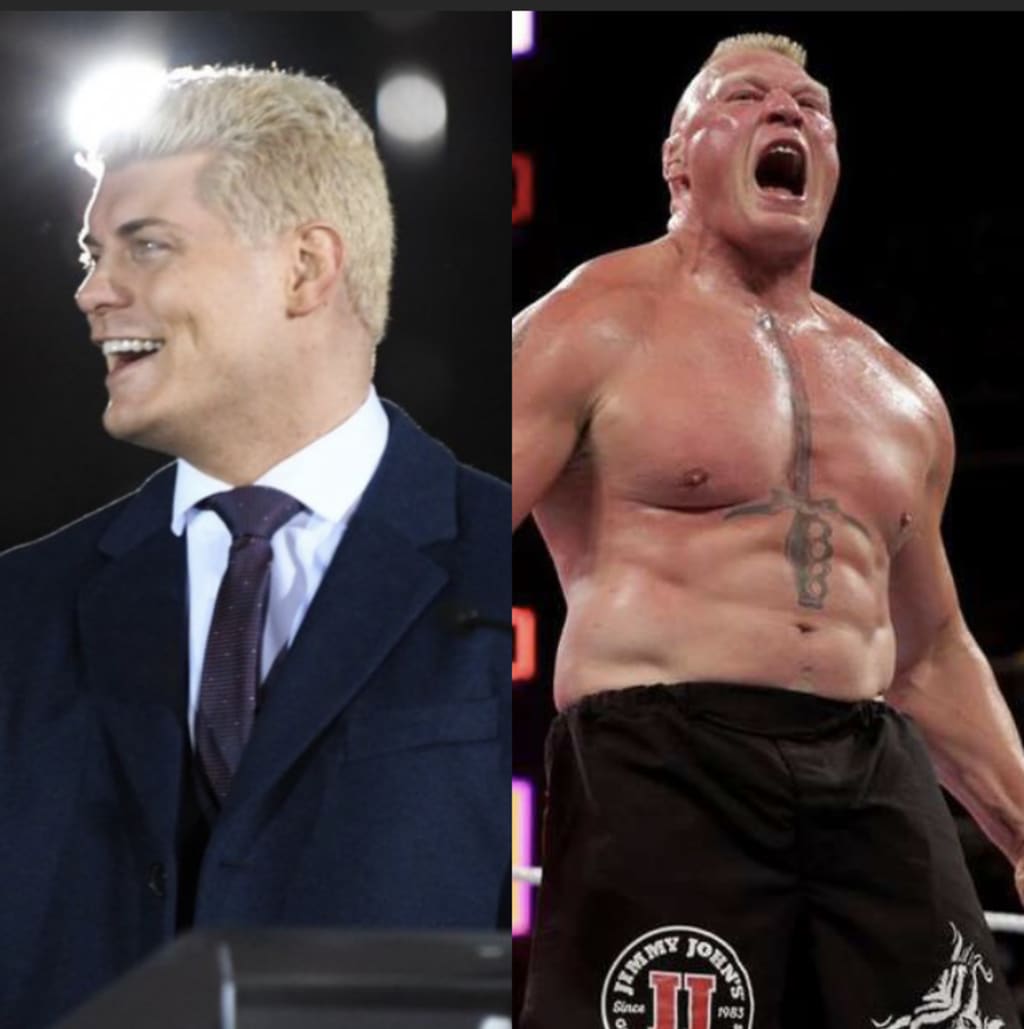 "Throughout all of time and space different eSSences have taken the vessels to tell the stories of heels and faces!"
-Broken Matt Hardy (say it in his voice)
All stories usually have a protagonist and antagonist and pro wrestling is no exception if anything it's in the building blocks of it. In modern day wrestling the white meat baby face who people genuinely like to get behind and dominating believable doesn't break KayFabe heel are for the most part a thing of the past. But there are exceptions and before we get to the main event I want to give some honorable mentions.
For those who I think are the best heel and faces in pro wrestling today: MJF, Suzuki, Nick Aldis, Pac, Jay White..Kenny Omega, Drew McIntyre, Okada, Darby allin, Matt Riddle, Keith Lee and There are plenty more! Those are the names that first came to mind, that could be in an article all in itself.
My definition of a heel is maybe somewhat old school. Dominating! champion most of the time destroy you on the mic and in the ring and is a certified BMF ..Though his advocate may do all the verbal slaying The Beast incarnate BROCK LESNAR(Paul heyman voice) is without a doubt to me the biggest heel in all of pro wrestling. He's spent the better part of the last decade as either the UFC heavyweight WWE or Universal champion.
A legit megastar a last of a dying breed Brock is as prevailing as they come with a few trips to suplex city and a F-5 he's been able to conquer streaks win belts kill dreams and send the the crowd home pissed off. He's able to maintain his mystique by his limited appearances and I think he has some creative control since he's such a draw. He's beaten all the top guys in WWE in compelling fashion: Undertaker, John Cena, Triple H, Seth Rollins, Roman Reigns, AJ styles, Braun strowman, Finn Balor, Randy Orton, Daniel Bryan..With Paul Heyman emasculating you on the mic and Brock victimizing you in the ring to me
Brock Lesnar is #1 heel in pro wrestling today.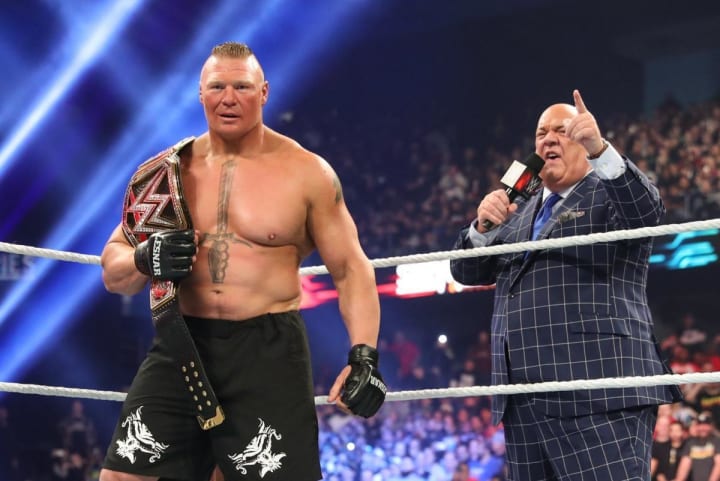 My definition of a face I think is a bit more contemporary. The guy you'd want to drink a beer with dresses cool has an extensive vernacular and brings out the best in whoever he's in the ring with. The ability to elevate the story win but still put the other guy over so both look strong. To me the guy who personifies all that and bridges the past and the present perfectly is
The American Nightmare Cody the best baby face in all of pro wrestling. He's an EVP at AEW went from undesirable to Undeniable and the pop he gets when he comes out is loud AF! I went to the first and third show of Wednesday night dynamite and the crowd was electric when he came out. Getting voted best match of the year in 2019 to cutting one of the best promos ever Cody is best baby face in the game right now!
On June 27, 2011 CM Punk dropped his infamous "pipebomb" and in it he said he was the voice of the voice less and he wanted change in pro wrestling. 7-8 years later Cody and elite became the real life voice of the voice less and that actual change with the launch of AEW!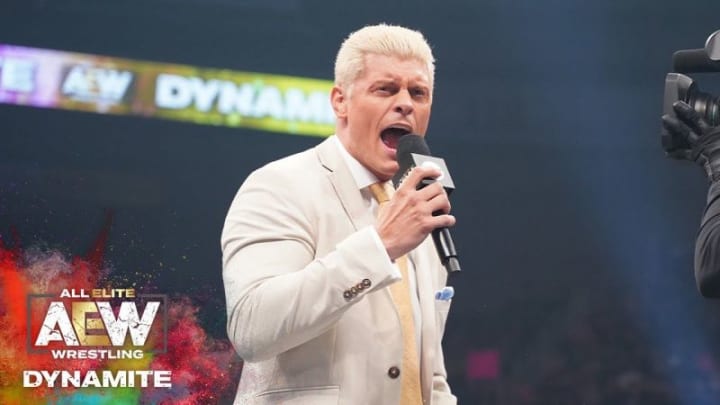 In conclusion this is just my opinion but I'm confident that with the information that I've given above that I'm right. Sure you can argue others but what significant change has your baby face really bought to wrestling as a whole and that are active today. Who has your top heel beat? Does your top heel bring in ratings or just cut good promos because I bet heymans are better. I'll revisit this in about 8-9 months to see if this has changed.
Follow my other work @MrRichieMoon
On Instagram and Richie Moon on FB
Natural herbal solutions
https://goldewater.com/?ref=vqaf2mhqdyr
If you like this follow my wrestling podcast, YouTube Instagram Facebook Group:
@KayFabeAvenue
https://m.facebook.com/profile.php?id=988017521383089&ref=content_filter
https://podcasts.apple.com/us/podcast/kayfabe-avenue-podcast/id1494730409?i=1000471628887
https://m.youtube.com/results?search_query=Kayfabe+avenue
https://www.instagram.com/kayfabe_avenue/