The Answer Who Crossed My Heart
My Crush Allen Iverson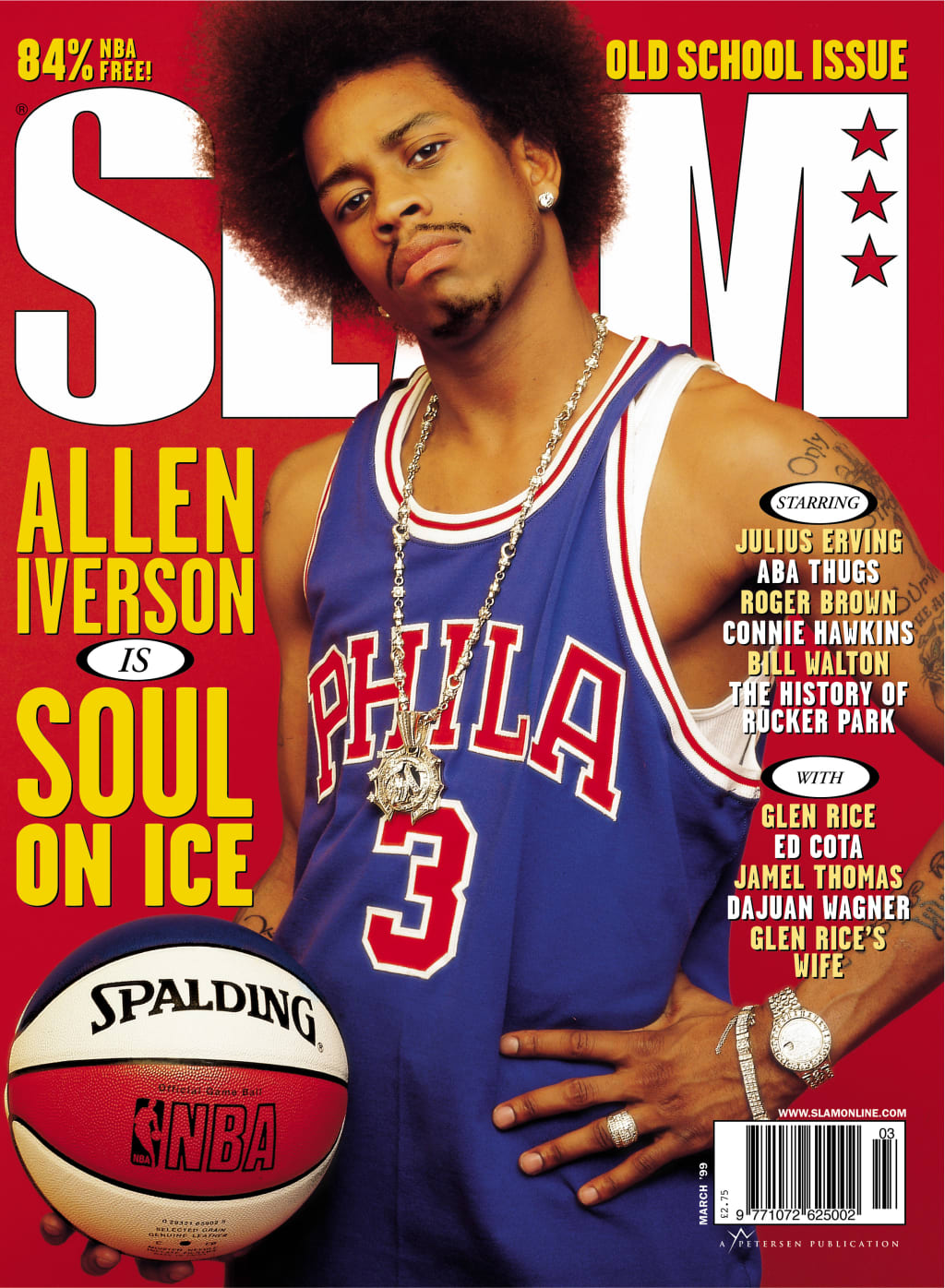 1999 cover of Slam Magazine
The year was 1999, and I was in the 7th grade. Grade school was a time when boys and girls came into their own. It was primarily a time to be introduced to your preference in a guy. Sports have always surrounded my family; we played them, and we rooted for them. One Saturday afternoon, I walked around the house, and I saw a magazine on our rectangle coffee table. Who I saw on the cover of the magazine made my heart skip a beat. I noticed this cocky, cocoa brown skin, a light-eyed black man with an afro covering most of the cover. I picked it up, sat down on the couch slowly, looked at the table of contents, and went straight to the story. The first thing I did was shift through the photos before I read the article. I read that article six or seven times. I had to make sure I didn't drool because that magazine wasn't mine.
At the time, I didn't have access to the internet to search, so; I had to rely on the most popular sports channel known to man, ESPN, and SportsCenter as the preferred show. I can admit that I had a slight addiction to ESPN. From sun up to sundown, that would be on. I didn't watch it for the love of sports. I watched it to witness every glimpse of Allen Iverson. From highlights to interviews to broadcasting full-blown games, I had a front seat. I just loved everything about him, his size, tattoos, his Virginia accent, and his game. He became the sudden change that the NBA needed.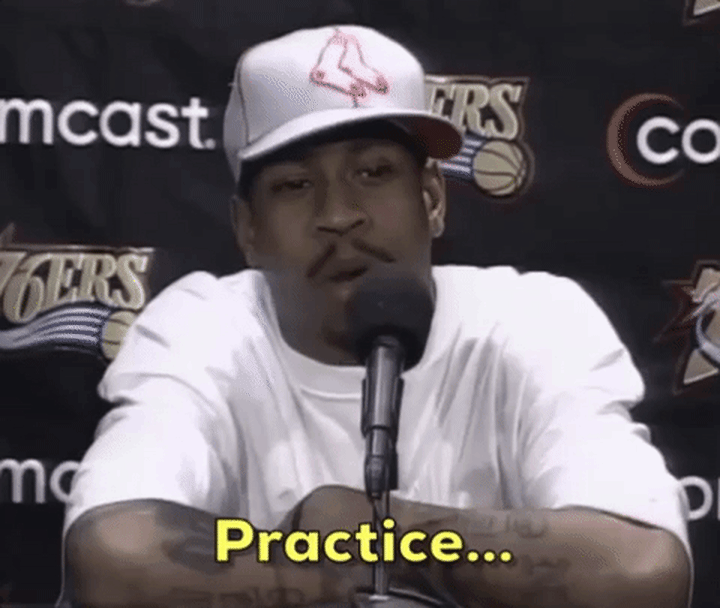 His good looks and flash on the court didn't inspire me to dribble a basketball; it just created an obsession that I can look back and laugh, asking myself, "What was I thinking?" What it did do was spark my interest in writing. I memorized stats, knew his game schedule by heart, and memorized his biography to regurgitate if needed. Grade school became my stomping grounds in debating my male classmates on who was better Iverson or Kobe. Although Iverson and Kobe played different positions and had different playing styles, I made sure my peers never forgot A.I and his legacy.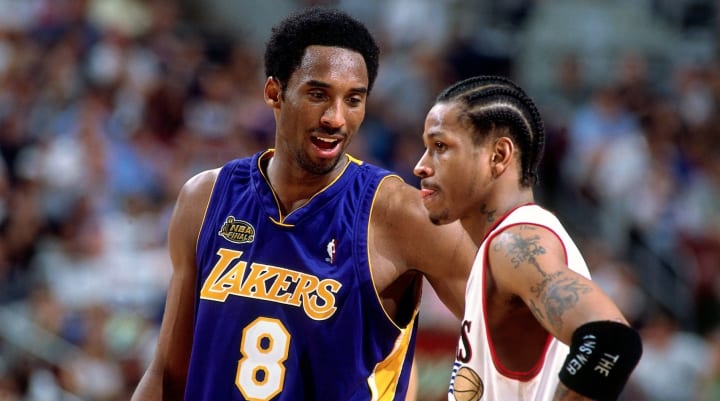 Ever since gracing the cover of his first magazine cover, I made sure to purchase every single cover and read every article from that moment in the future. I've collected so many magazines I decided to create a scrapbook of all the photos and essays I could find. Before there was Pinterest, there was construction paper, glue, and scissors. I had fun carefully cutting and placing the correct amount of glue and placing it on the brightest construction paper. I created books upon books of pictures, action shots during the game, and the paparazzi ones.
I couldn't wait for the teacher to assign the autobiography assignment. The fact that I knew everything "about my man" melted my heart. The projects became fun, and I knew for sure I would get an easy A. At 12, he was my main focus. I didn't see or hear anyone else. I would debate my fellow girl peers on who had him first. We would stand around and quiz each other on how much we knew about him. I never had a desire ever to want a Jordan shoe. I liked them, but I didn't run out to get them. The shoe I enjoyed was The Questions by Reebox. I wanted his very first basketball shoe. Again, I never played any basketball; I just wanted to look the part. I liked the jersey and I even liked the headband. I didn't mind looking foolish; I just wanted the world to know that he was "my man." Yes, I knew he was married, and I also knew that he had children, but that was irrelevant. I only had tunnel vision for him and him only. I watched every All-Star Game, every Playoff game they played in, etc.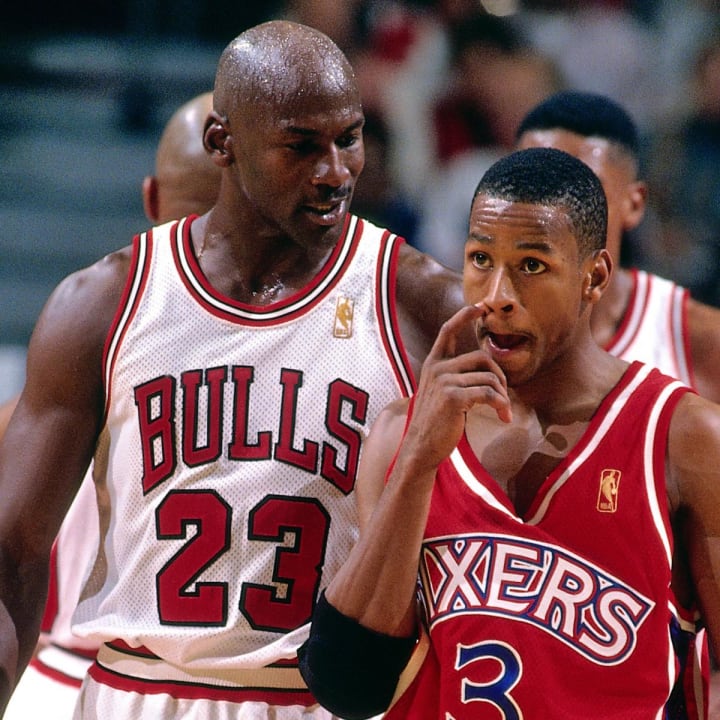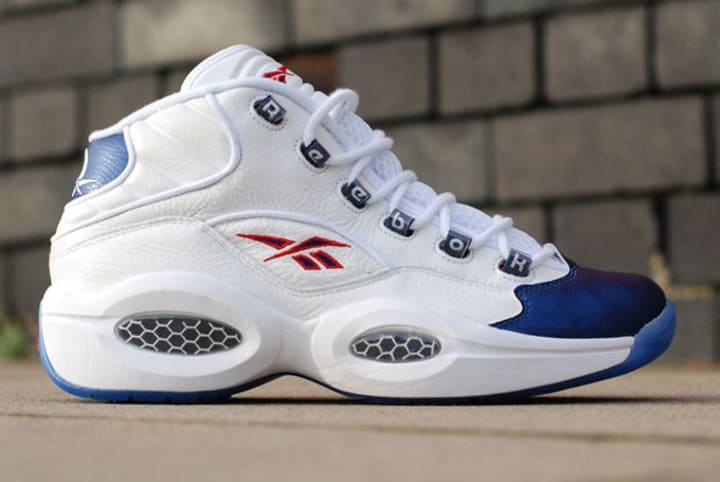 2011 was the year that broke my heart. My beloved Allen Iverson decided to retire from the game of basketball. No more games, no more cheers, and no more love for the game. When he left, so did I. It felt like an addiction that I got rid of cold turkey. I had mixed emotions that year. I wasn't sure if I find someone new to admire and like or cut my losses. As I've gotten older real life started. I've moved on and shifted my focus from sports to possibly writing about sports. Since departing from the NBA, Allen Iverson went to the Hall Of Fame and recent reports revealed that in 2001 he signed a "unique endorsement deal with Reebox," the shoe company put aside a $32 million trust fund until the age of 55. He is promised $800,000 a year for life. He's still thriving, he still looks 25, and I follow him on Instagram, so I don't miss a beat.
If you enjoy my stories, leave me a tip, or even share my work on social media! Any support is appreciated.