Scarsdale High School Athletes to Remember
A Look Back at Scarsdale's Best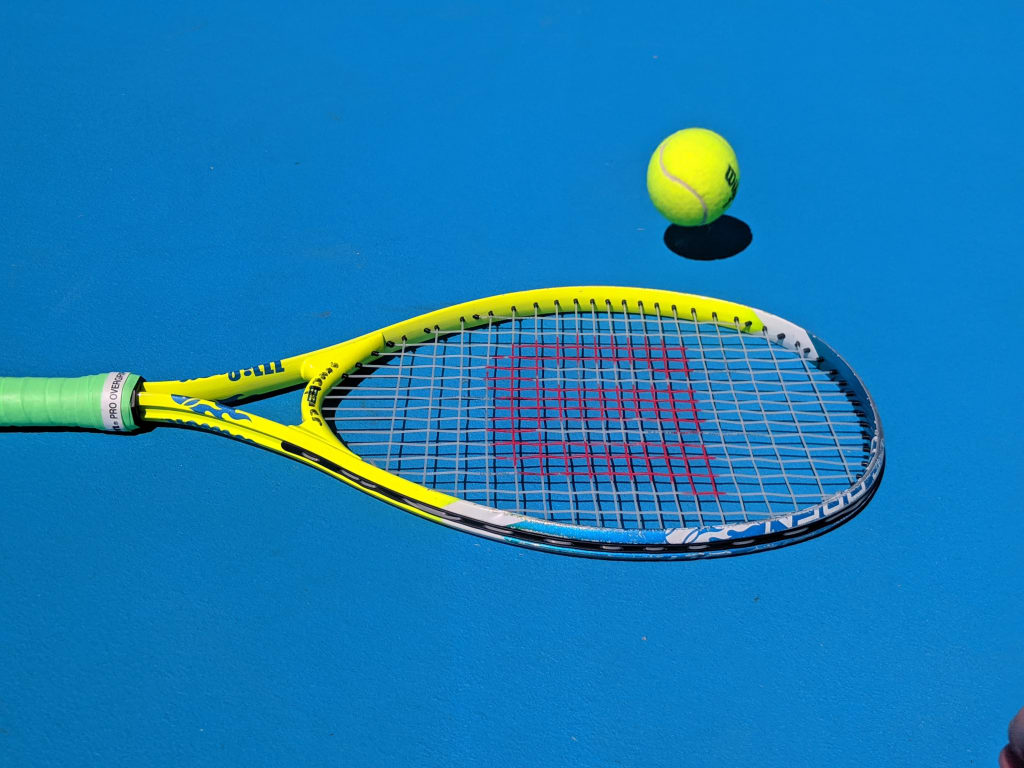 Scarsdale Tennis Player Hopes to Double-back his way to State Championship
Scarsdale's Austin Kaplan looks at Rafael Nadal, and can't imagine what it would take to beat a player who fights so hard for every point. On the other hand, in achieving a singles national junior ranking of 87, what the 16 year old considers his strength certainly has him on the right track towards such a dream.
Pushing my opponents as hard as I can, he said, "I run down a lot of balls."
On the downside, the State Double's Finalist sometimes gets away from himself, and goes for the big shot rather than setting his opponent up for the kill. Nonetheless, Austin doesn't dismiss what he and Ben Fife achieved in the States—even if they had opportunities to take the first set. "You really can't look back on it and be disappointed, because it's such a great accomplishment," Austin beamed.
As for singles or doubles, he's back and forth on what he prefers. Working together with a partner is a challenge, while one on one engenders a competitive psychology that's hard to match, he said. "It's really such a mental game," he says.
Unfortunately, the post season requires a choice. So given the success of last year, Austin and Ben will probably opt for the doubles bracket. But that's not the only reason. "Friends on and off the court," he said, "obviously we're serious when we play. But we also joke around, and have a good time."
All that's left is finishing the job, and that's certainly not out of the question.
Scarsdale Soccer Stepping toward State Title with their Captain
Last year, Scarsdale Soccer ended their season with a 1-0 loss in the state semifinals. Undeniably, the road back is a long one. But no matter how they finish 2011, Captain David Alemany, and his teammates know overall success must come at an incremental pace.
"We're taking it one step at a time," he said. "First we'll try to win the league, get through the sectionals and then go from there."
At 6-4 so far, and with only two returning starters, the captain isn't making any excuses. At the same time, wins this week against White Plains and Mamaroneck, make his case. "We can compete with any team in the league," David asserted.
On the attack at Forward, his right foot is behind finding the back of the net nine times in ten games. However, there's no statistical measure for what gives him the most satisfaction. "I like being part of the attack and supporting my teammates," he said.
Of course, if the play ends in an assist, he'll certainly let the statistics tally. Although both players and coaches are on the same page when it comes to honing in on the difference between winning and losing. "Winning is not about talent, it's about playing together and how hard you work," David conveyed the sentiment of Coach Cipriano.
The lessons obviously extend beyond the field, and he'll use soccer as a vehicle to apply them in real life. "I won't get a soccer scholarship, but I'm using soccer to get into a good academic school," he concluded.
Scarsdale Senior Finds Her Way Through Tennis
When Michelle Furnari of Scarsdale first picked up tennis, her height didn't have much of an advantage on the racquet. "I was six years old." she said. But growing into the sport has yielded more to her than the gains and pains of winning and losing.
"It's such a good learning tool," said Michelle. In this, Michelle mainly sites becoming adept at problem solving and self reliance, while achieving the ability to keep composed.
At the this point, though, she likes to mix it up when it comes doubles or singles. "If I had to pick, I'd say singles," she said. "Because singles involves a more diverse game in contrast to the quick serve and volley of doubles."
That said, the senior plays singles during the season, and doubles in the sectionals. In accordance, she hopes her doubles game can elevate at least one notch so another week of tennis is added at the end. "Taking fourth in the sectionals," Michelle said, "the top three go to the states so I just missed it."
For now, Furnari will lay low at the baseline and let her return of serve do the heavy lifting. Lacking a big power serve, she revealed, "I can usually get a good angle on my return."
The back and forth, though, has yet to reveal what she wants to study in college, which probably has her on serve with her peers. But tennis has left her in a position where she's familiar with finding the way by herself. "You have to figure it out on your own, because there's no one out there helping you," she concluded.
I'd really appreciate if you liked My Facebook Movie Page
Author can be reached at [email protected]