Rooting for the Underdog
The Confession of a True (Blue & Orange) New York Mets Baseball Fan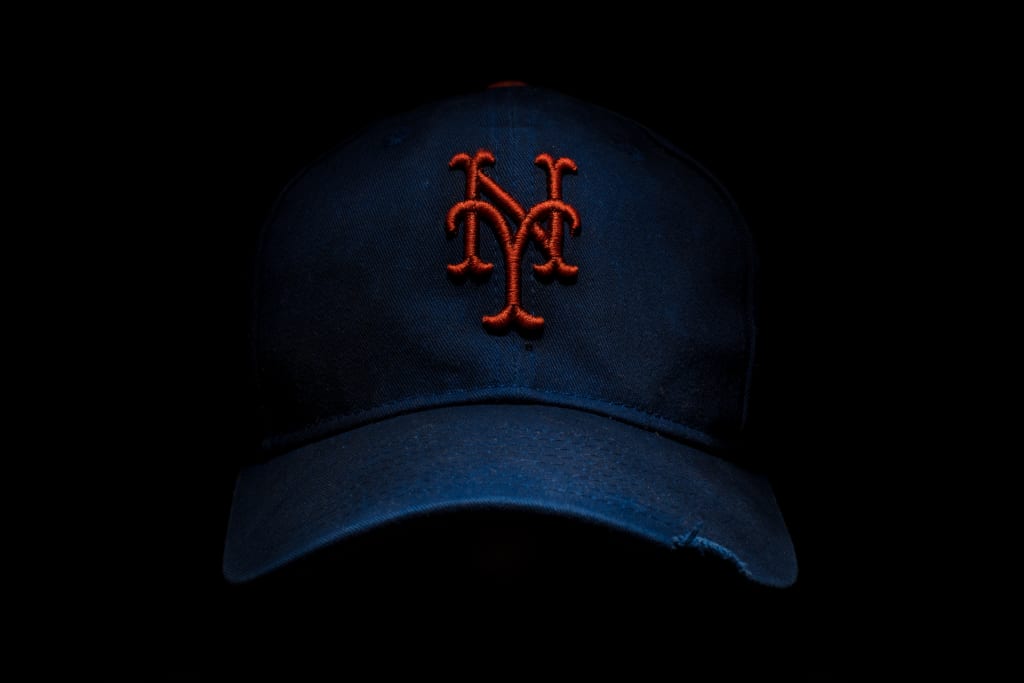 I am a very proud New Yorker. I was born in the grand ole year of 1956 in Manhattan. Why is this so important to my story? You will see why in a few minutes. Read on, my friend.
As far back as I can remember, I have always loved two sports: Baseball and cycling. When I wasn't out riding my Royce Union bicycle, I was out playing baseball with my buddies. Sometimes, we played in the street. Other times, we went to a field. In seventh grade, I played on a team for my grammar school. Although I loved the game (and still do), I was relegated to playing on the B-team as opposed to the A-team that went out to actual games and brought back actual victories to our school. Me? I was on the "farm" team of our CYO group, just waiting for the chance to play in a real game against other schools. It never happened. Another dream deferred.
I managed to play street baseball. It was the closest thing to actually playing in a stadium. It was nine of my friends against nine of my other friends. My team won some games and the other team won some games. All in all, we had fun. The best part of our street World Series games was the fact that our family and friends watched. I enjoyed when my Mom, Dad, brother, and sister were there to watch me swing and send that rubber handball clear over the tallest trees and have a home run accredited to my name. I was the home run king of my block. You could easily tell because when I stepped up to bat, all the kids on the opposing side moved way back.
Since the beginning of my baseball career, I joined in with the chorus of my friends in cheering for the... Yankees. Yes, I said it. I said the very word that I despise!! I did it until the summer of 1963 when a neighbor took me and his two sons to a Mets game. Yes, the mighty, lovable, amazin' METS!!!
Way back to at least the late 1950s, New York had not one, not two, but THREE baseball teams. We were home to the Brooklyn Dodgers, the Brooklyn Giants, and that mess up in the Bronx known as the Yuckees. Life was great back then because the Yuckees were beaten at times by the other two teams. According to Wikipedia, "One of baseball's first expansion teams, the Mets were founded in 1962 to replace New York's departed NL teams, the Brooklyn Dodgers and the New York Giants. The Mets' colors are composed of the Dodgers' blue and the Giants' orange, which also forms the outer two bands of the New York City flag. During the 1962 and 1963 seasons, the Mets played their home games at the Polo Grounds. From 1964 to 2008, the Mets' home ballpark was Shea Stadium. In 2009, they moved into their current ballpark, CitiField."
So, you might be asking right now why I despise that team in the Bronx. I may have too many reasons to list, but the main reason is their mantra. The fans love to rub it in everyone's face that their team has won 28 World Series titles. That's nice. Which team has been in existence longer? When people think of New York, what team comes to mind? What baseball stuff is worn more in New York than any other baseball apparel? For me, it is mostly the obnoxiousness of their devoted fans that annoys me than anything else. Yes, your team has a rich history of winning, but I don't need it shoved in my face every second of my day.
I will admit that the ONLY Yankees player that I like and have much respect for is Derek Jeter. He was a very respectable guy to the point that he is admired by many. He wasn't filled with braggadocio. He was self-controlled and never rubbed anyone's face in his success. He actually put his team, not himself, first. All others were not worthy of the title "gentleman." He certainly is.
The last time the Mets and Yuckees played against each other in the World Series, unfortunately, the Yuckees won. They invited my team to join them in the ticker tape parade that year. I vehemently opposed the invitation because I saw it as a way for the Yuckees to point out my team in front of all New York just so that they could say, "See? We beat THAT Mets team!!!" Thank goodness that the Mets refused the stinking invitation.
No, my beautiful Mets have always been the butt of jokes thanks to the Yuckees fans.
"Maurice, what do the letters M-E-T-S stand for?" asked some dolt.
And I would stupidly respond, "What?"
"It stands for MY ENTIRE TEAM SUCKS!"
Gradually, it caused me to start paring down my friends and acquaintances.
There were other instances, again, too many to mention here. As a result, I've decided to find as many Mets items I could find including a nice silk tie with the team name boldly shown on the front—my pride and joy. I collect as much memorabilia as I can just to annoy Yuckee fans everywhere. If I had the money, I'd even have my Jeep painted in the team colors. That is how much I love my team. With my luck, however, some errant Yuckees fans would probably torch my favorite car as revenge.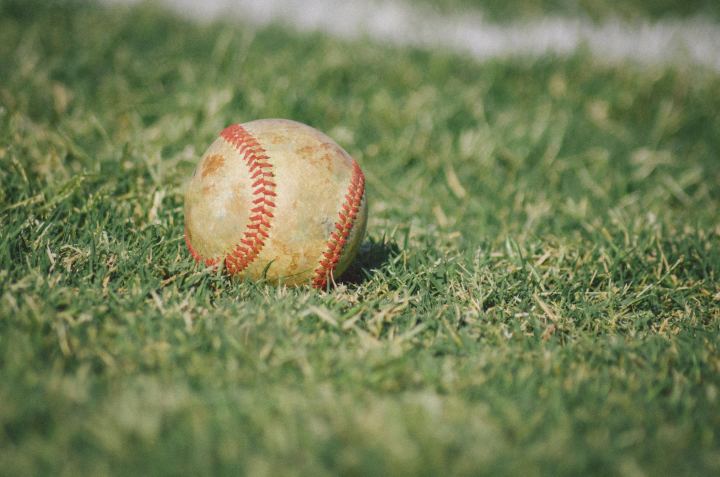 So, why am I a diehard Mets fan? Back then, there used to be two big car rental companies. There were probably others, but the two biggest companies were Hertz and Avis. I am not sure when they were formed and, frankly, I don't care. All I could perceive is that Hertz must have been doing a bit better business than Avis because the motto for Avis was "Number Two Tries Harder." I seriously thought about it and then realized that it applies to the New York baseball teams. People may feel that the Yuckees are the number one team in town, but my beloved Mets, the number two team to everyone else, try much harder than those ogres in the Bronx. My team works very hard to appeal to everyone. For example, both teams had new stadiums built for the start of the 2009 season. The Yuckees still called their new place Yuckees Stadium. My team, with the assistance of Citi Bank, called their stadium CitiField. What an extremely pleasant sound. And although both stadiums have concession stands, the food at CitiField is consistently way better than our cross-city rivals. Again, number two tries harder... and succeeds.
Need more?
Go back to 1983. What happened? Well, up until that point in time, the New York Jets football team used to share Shea Stadium with my awesome Mets. When it was announced that the Jets were going to move their home games to New Jersey. Think about it. A New York team calling New Jersey their home. It made no sense to me either. How did the Jets fans show their appreciation to the Mets for sharing the same stadium? The thousands of thoughtless Jets fans were nice enough to trash our stadium—seats destroyed and ripped out, garbage thrown everywhere, and so many other atrocities, too numerous to list here. I was glad to see them go. Did Yuckees Stadium ever get trashed? Nope. People feel that Yuckees Stadium is a baseball monument. Phooey!!!
Finally, everyone cheers on the Yuckees in this town, city, and state. Other than their 28 championships, I find nothing of interest to me. We won in 1969 and 1986. So, I am always happy with my team.
I am a true New York Mets fan. PLAY BALL!!!!!!