Please Don't Panic, Browns
Another disappointing 0-5 start for the Browns has Cleveland in panic mode but, please, don't hit the self-destruct button just yet.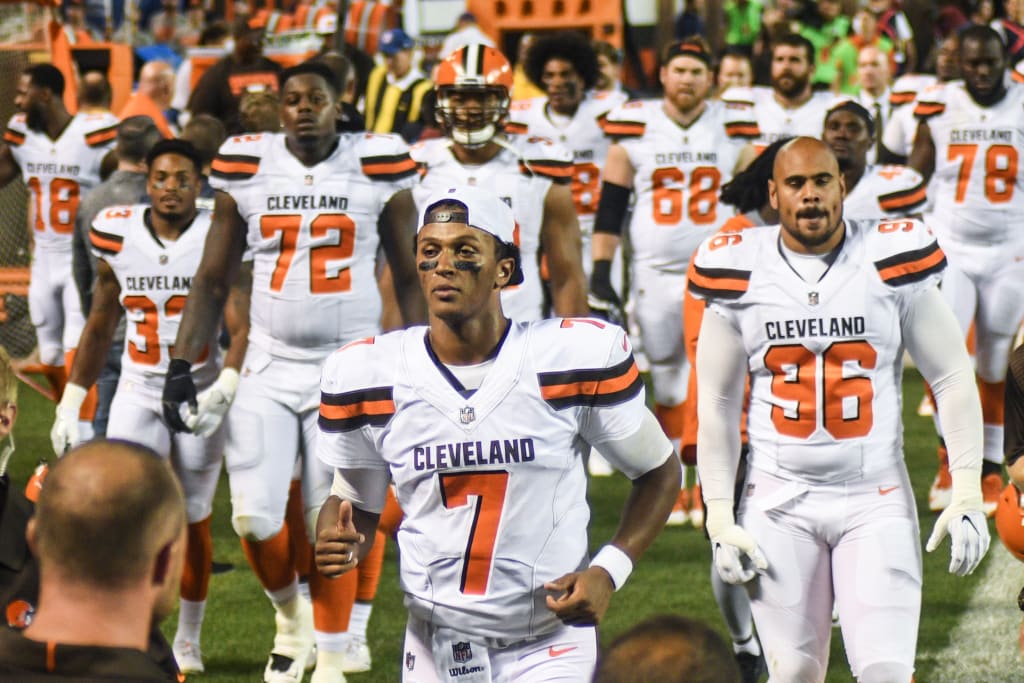 Wikimedia Commons
It's Week 6 in the 2017 NFL season and we're already discussing the possibility of the Cleveland Browns, once again, obtaining the first overall pick in next years' draft.
Death, taxes and the Browns being bad, am I right?
Now, 0-5 is bad and the way that Cleveland has gotten to that winless record has been worse but that doesn't mean that there should be any more reason to freak out than usual.
It already seems clear that this year's squad is much improved from that of 2016 or, at the very least, has more talent.
Second round pick DeShone Kizer has been wretched. That's plain to see with a passer rating of 49.5 (32nd of 32 QBs) and a 3-9 touchdown to interception ratio. At the same time, he's a 21-year-old rookie who is surrounded by other young talent that has had five games to work together. Saying he's a bust and benching him is quite an overreaction.
QB Guru Cian Fahey of Pre Snap Reads and ESPN mentioned on Twitter that this team has its moments and has actually moved the ball quite well but has simply committed too many boneheaded plays that have ruined their success.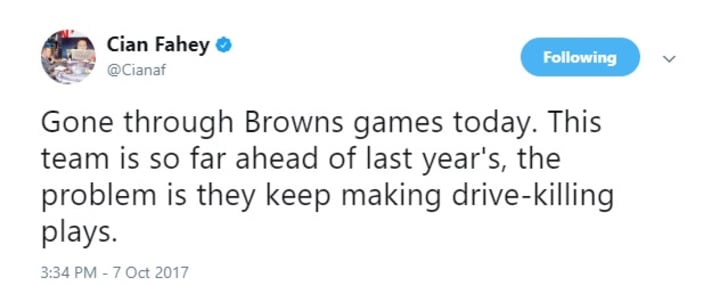 Granted, most of those drive killers come from Kizer himself but he's a rookie, he's going to make mistakes and if you've seen the play of his receivers, particularly Kenny Britt, you'll see some of it is completely out of his control.
In comparison to last season, the offense hasn't been terribly improved but is still better in terms of total yards per game (320.6) as well as passing yards per game (231.4). Are those numbers great? Absolutely not, but the point is that they are better than last year and given some time, as in more than five games, they could get even more improved.
With players like Duke Johnson, who has become one of the league's most versatile playmakers, and David Njoku, another rookie already looking like a big time receiving threat, there are go-to targets for Kizer and this offense and with some patience, they could turn into something.
Patience appears hard to come by in Cleveland though.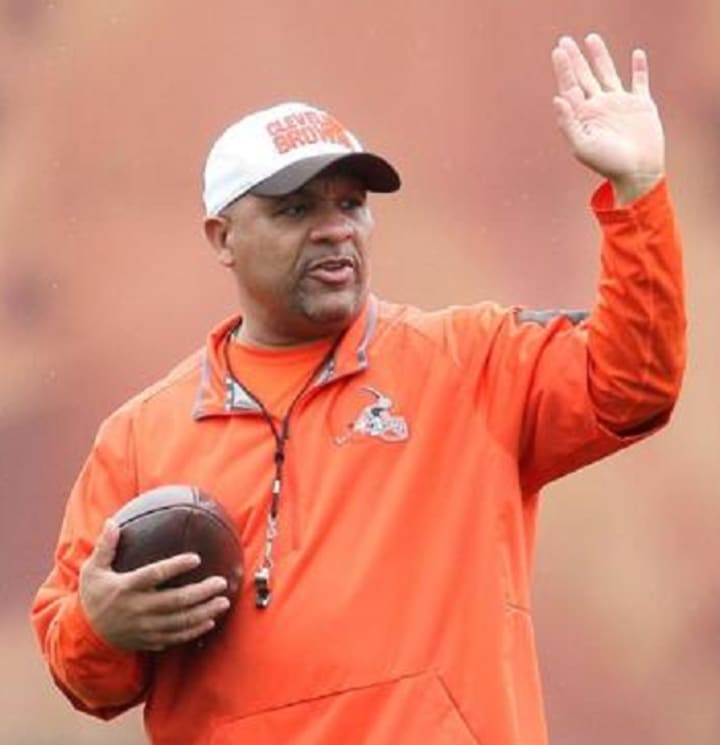 The idea of hitting the reset button has already been floated after Kizer's benching and the latest loss to the thought-to-be-hapless New York Jets.
However, the thought of potentially blowing it all up and cleaning house again after just a year and a half with the current Hue Jackson-Sashi Brown regime is mind blowing.
A 1-20 record is obviously terrible, but everyone knew this team was a major work in progress and giving up AGAIN after that little of times makes zero sense.
They may ultimately fail, but at least they can say they were given a fighter's chance.
A lot has been made of the current front office using their stock piling of draft picks to prolong their jobs and while that does have some merit (you can't stock pile forever!), is 18 months really too long to wait?
Passing on quarterbacks like Carson Wentz and Deshaun Watson who have started looking like franchise players at the position does look terrible in hindsight, but let's face it, there was no guarantee that these players who have had the same type of success in Cleveland as they've had in their current situations.
And at some point, Cleveland will need to use all those picks on a first-round caliber quarterback and players that are ready to contribute but as has been stated, a season and a half is not ample time to see those plans adequately play out.
Any coach in Cleveland is going to be on the hot seat from the moment he takes the job; it's the nature of a team that hasn't experienced a winning season since 2007 and has had 28 different starting quarterbacks since 1999. Jackson, though, deserves some patience and maybe one more season after this to see if his efforts might yet pay off.
Brown's owner Jimmy Haslam has fired GM's and coaches alike with more wins than this and he's certainly not afraid to clean house. Blowing this regime up and hitting the self-destruct button now though would set the franchise back that much further and would be another disastrous move for Cleveland and a mistake they can't afford to make.
Give it time and please don't panic, Browns. The best is yet to come.
About the Creator
Carolina Panthers & NFL Writer | UW-Milwaukee Journalism Grad | head baller, shot caller
Reader insights
Be the first to share your insights about this piece.
Add your insights