Part II: Who We Checkin'?
Women's Basketball Players to Watch in 2021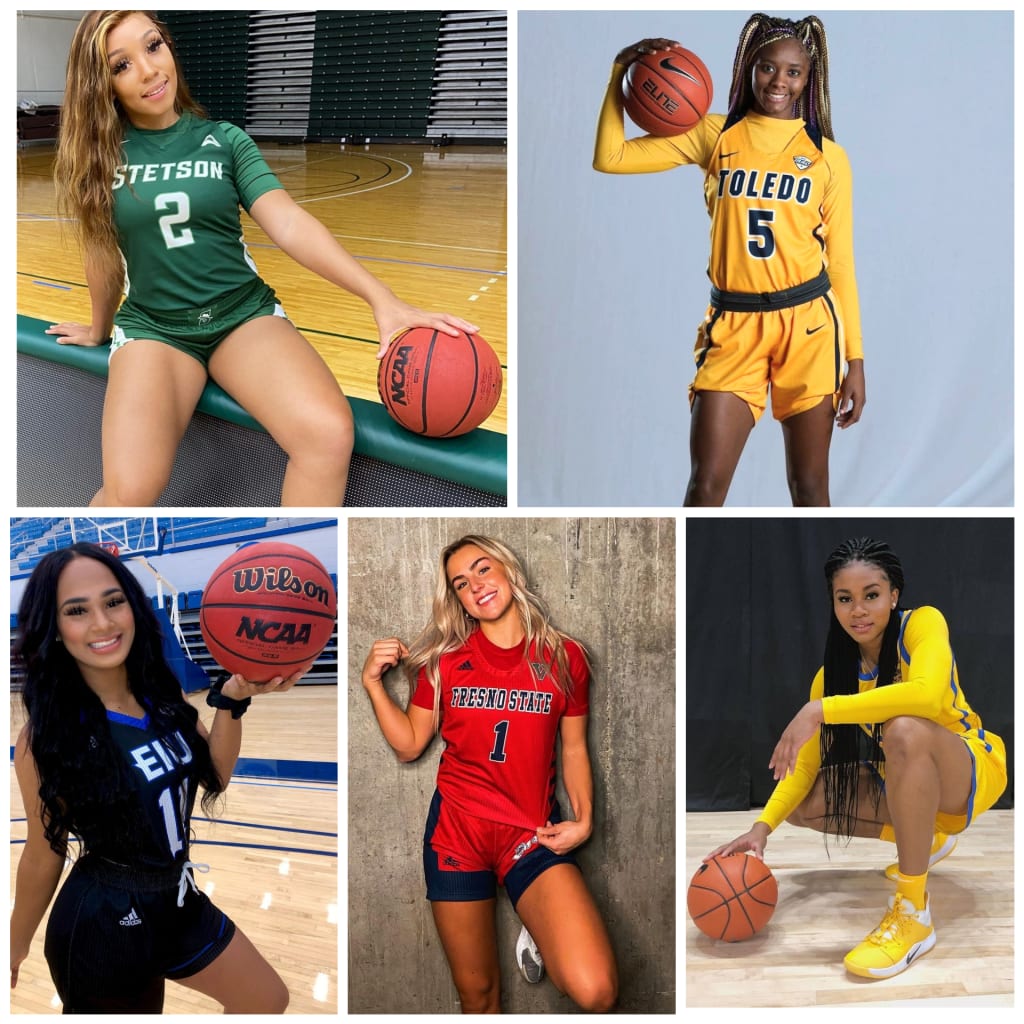 Tonysha, Quinesha, Karle, Haley, Cynthia
Welcome to our series, "Who We Checkin'?" This is where we feature women's college basketball players that we think may be on to bigger things during the 2020-21 season.
For various reasons, women's basketball has the opportunity to really explode over the next few seasons and we're going to do our best to let you know about the amazing women that you may not know but should as we share their basketball journey and growth as student athletes.
Tonysha Curry - Stetson - Senior - Guard
A 5-10 guard from Louisville, Kentucky, Tonysha Curry is a well-rounded player who completed her first season for Stetson after competing for Florida Southwestern State and Richmond. Curry averaged 5.3 points and 5.1 rebounds and had some promising moments in the 2019-20 season. She posted a double-double with 12 points and 11 rebounds against NJIT. Curry also had a 15-point game, on 7-9 shooting against Florida Gulf Coast. She earned All-Academic honors in the Atlantic Sun Conference.
Quinesha Lockett - Toledo - Sophomore - Guard
After a respectable freshman season, Quinesha Lockett has earned the title of team captain. Against conference rival Bowling Green, Lockett scored a career best 20 points in 40 minutes of play. She shot 7-14 and posted a season high four assists as well. After a poor performance against Ball State at home with only two points, Lockett showed growth two weeks later with a 15-point effort on the road against the Cardinals.
Haley Cavinder - Fresno State - Sophomore - Guard
One of the top freshmen in the nation, Haley Cavinder gave her opponents the business last season. Just ask New Mexico after she warmed their bottoms with 31 points on 12-23 shooting. She hit Northern Arizona up for 29 points on 10-18 shooting. Cavinder scorched Nevada on 11-20 shooting and 26 points. She averaged 15.6 points and was named 2020 Mountain West Freshman of the Year . This season Cavinder should be even better as she and her high scoring sister Hanna look forward to inflicting more pain on the opposition.
Cynthia Ezeja - Pitt - Redshirt Freshman - Forward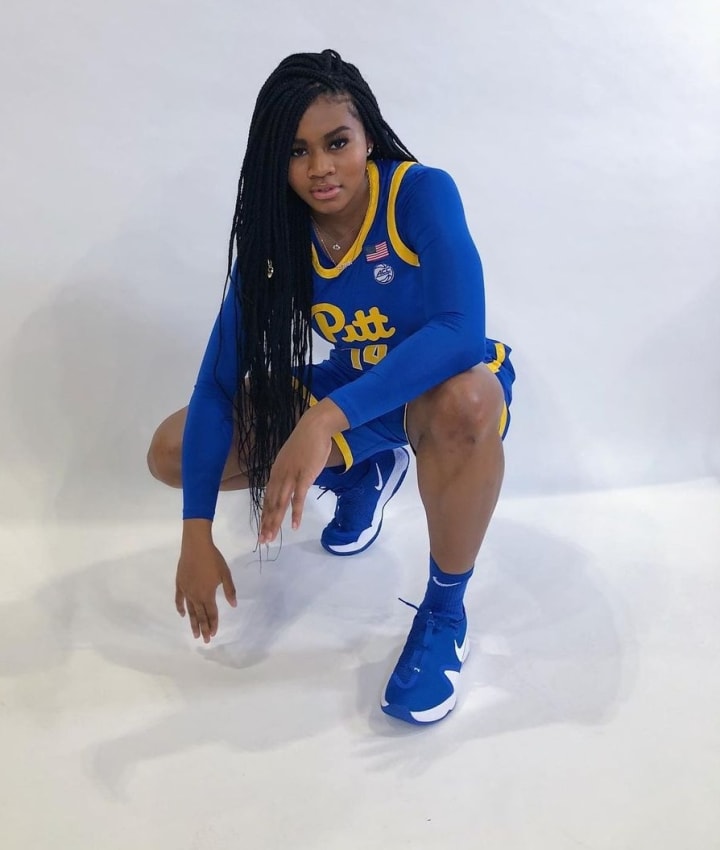 A Nigerian born 6-3 center, Cynthia Ezeja moved to Greece and became one of the top young players in the nation. In 2018 she was the All-Greek League Rookie of the Year and was third team All-Greek League, as she averaged 12 points and 10.1 rebounds per game for Panathinaikos Athens. Last year she competed in the European Championships (U18). Her best game of the tournament was a near double-double against Slovakia. She had 12 points, nine rebounds, two steals and one block.
Karle Pace - Eastern Illinois - Senior - Guard
After continuing to improve her scoring average for the third season, Karle Pace earned First Team All-Ohio Valley Conference honors. Last season she led the team in scoring for the second straight year with 15 points per game, while shooting 42 percent from three-point land. One team that hated to see her coming last season was Morehead State. Pace had games of 25 and 27 points respectively against Morehead State which were her top two scoring performances of the year. From Jan. 18 to Feb. 13, Pace was on fire from three as she shot 24-40, which was a 60 percent clip over a total of seven games.
If you missed Part I check it out here:
https://vocal.media/unbalanced/who-we-checkin
This list is brought to you by the Track Stars App.
Click the links below to download the world's first women's track and field video streaming app for iPhone and Android users.
Track Stars App, available for iPhone and iPad users: https://apps.apple.com/us/app/track-stars/id1489617224  
Track Stars app is also available for Android users at: https://play.google.com/store/apps/details?id=com.app.trackstars