Part II: Mamaroneck High School Athletes to Remember
A Look Back at Some of Mamaroneck's Best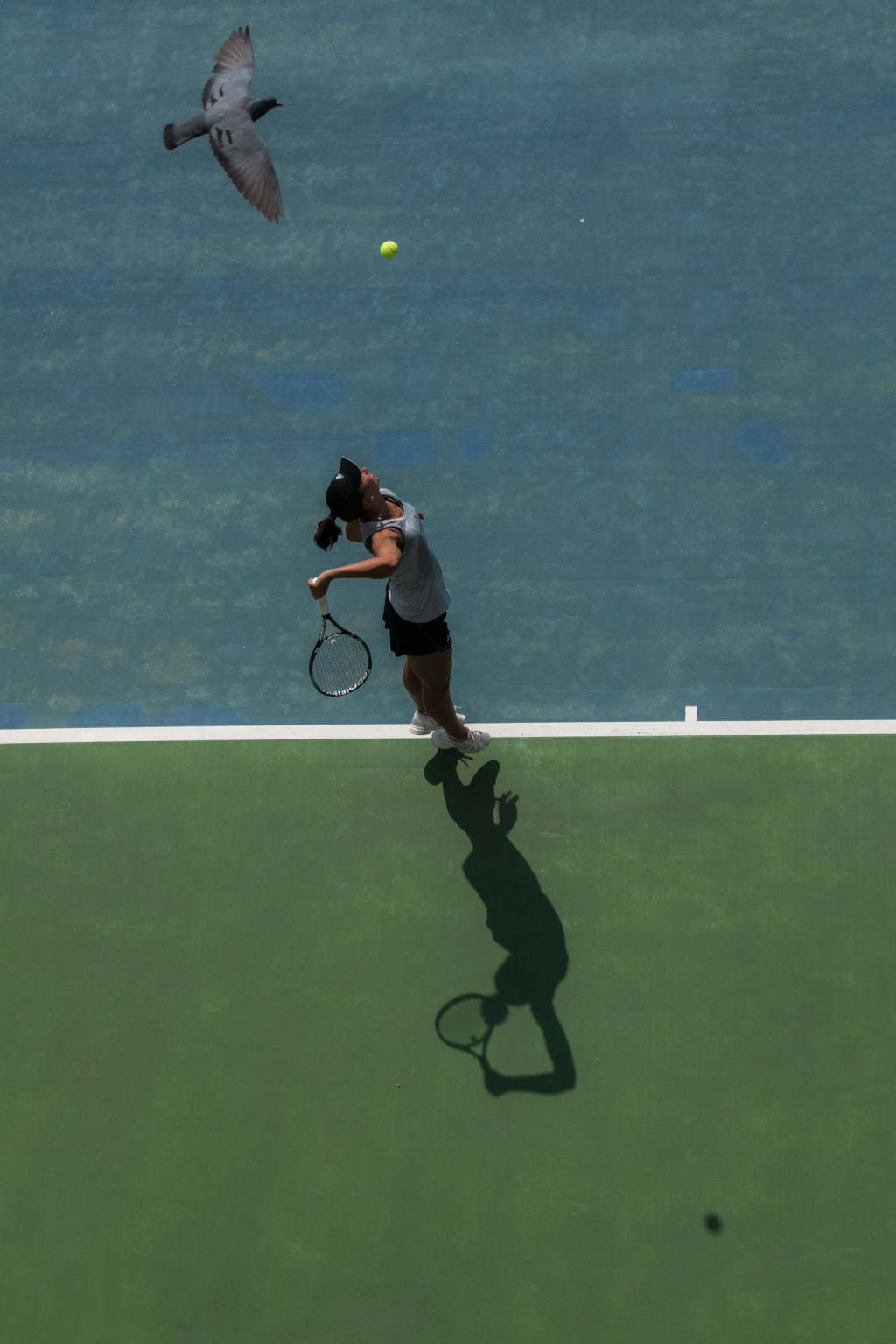 Mamaroneck Tennis Captain Doesn't Stress Over Doubles Game
It took a full two days for the Mamaroneck Tennis Team to defeat Scarsdale this season. Considering the last time that happened their captain was five years old, a little bad weather in between made the victory worth the wait. But Stephanie Banks definitely welcomes the tennis postseason with a sigh of relief—despite the exciting defeat of their arch rivals.
"Singles gets kind of intense," she said. "It's all on you. So it's really my fun break at the end of the season to play doubles with my friend."
The pairing also suits her style and crosses over nicely with her double's partner, Sarah Yukelis. "I'm serve and volley, and she's a good base liner," Stephanie said.
But like any good athlete, the senior's advantage emerged by compensating for what's lacking rather than making excuses. "A lot of the players have more consistent ground strokes," Banks said. "So I've worked on my serve in order to gain an earlier advantage."
The practice definitely paid off this postseason. "We reached the section semifinals and qualified for the states," she beamed.
No matter where that leaves her, Stephanie plans to study biology or history in college. At the same time, she hopes a division three school gives her the chance to walk on. If not, Stephanie will play club tennis. But either way, the game will always double in regards to mind/body synergy needed to succeed. "I like how it incorporates both a mental and physical challenge," she concluded.
Soccer Runs in the Family and the Field for Fabian Chaparro of Mamaroneck
Mamaroneck soccer made an early first round exit from last year's sectionals. Their Captain Fabian Chaparro thinks this year will yield better results, and a 2-0 start seems to indicate that. At the same time, Fabian's Soccer lineage is nothing to run away from and can only keep them moving in the right direction, according to their leader.
"It pretty much runs through the family," said the son of Uruguayan immigrants, "and hopefully my drive and passion helps push the team."
At center attacker, Fabian is in the middle of the movement, and losing half of last year's starters is not having an ill effect on their fluidity. "Our team chemistry is coming along pretty fast," Chaparro said.
In turn, taking the lead from their captain is a good way to make up the difference when trailing. "If we're down a goal, I get more of a drive to get back in," he asserted. "I don't put my head down until the last whistle blows."
That said, he and Mamaroneck look forward to their first meeting with White Plains. Losing two tough games to them last year, Fabian said, "It's a grudge match. We want to get a win on them."
Not getting ahead of himself, though, the stand out is not sure where he's going to college yet. But between Mamaroneck soccer and all the club teams he plays on, Fabian is sure the exposure will go a long way toward a spot on a collegiate roster. "I think I can get a pretty good look from a college," he concluded.
Three Way Football Player From Mamaroneck Sees a Better Season this Year
On paper, Mamaroneck Football didn't have such a good season in 2010. Finishing 1-8, senior Brett Poniros prefers to see the positive in moving forward into this year.
In other words, he points to putting up a fight and losing a lot of close games. "We came together in the end, which was really good to see, and I think we are going to build off that," Brett said.
He first points to a one point loss in the last game in which the team elected to go for two as time expired. Brett also noted giving Section One powerhouse Yorktown a run for its money, and the bank Mamaroneck's offensive line broke open for the running back. "They have a huge line, he said. "Our offensive line rose to the occasion, and I ended up with 120 yards rushing."
For his part, two way player doesn't describe his effort. Offense, defense and kick returns are all in his resume. But he admits that offense is where he gets the most keyed up.
Still, Poniros predicts his defensive mindset is going to get a real upgrade this year. "Our defensive coach has really gotten me excited about playing defense," he said.
Poniros doesn't look for a breather either. "It gets pretty tiring, but it's easy to fight through because it's worth it in the end," he revealed.
Double sessions in August are also part of the drill and a reason to rejoice not complain. "The hard work allows you to be prepared just for the war of it," said Brett. "And at the end of the game—even if you lose knowing that you gave it your all—you feel really good about it," the senior concluded.
Please Like My Facebook Page. It would be greatly appreciated
Author can be reached at [email protected]