My Other Job Was as an MLB Catcher: The Curious Case of World War II Spy Moe Berg
He is currently being showcased in a Cooperstown exhibit.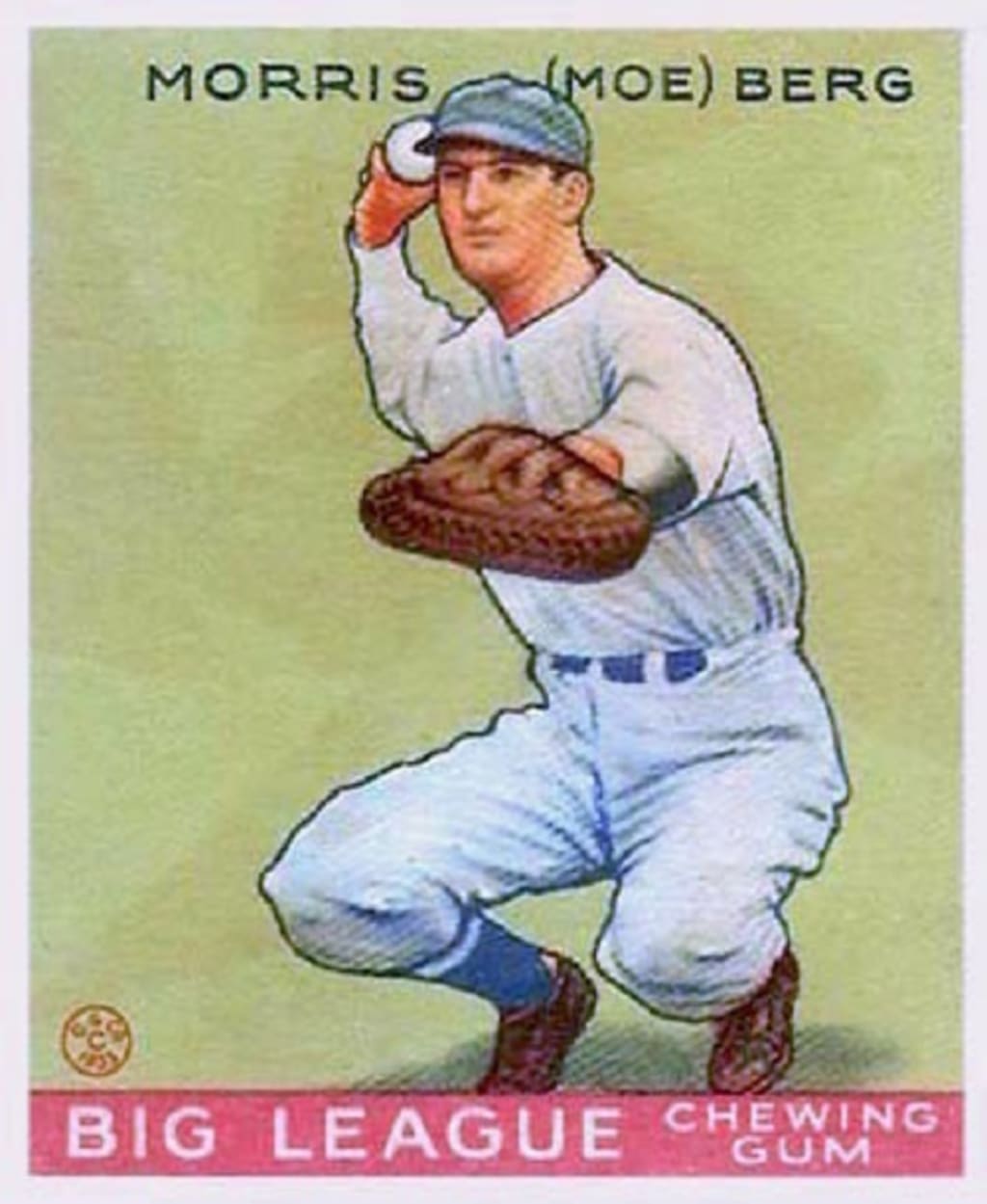 With just 441 hits, a career batting average of .243, and only six career home runs, Moe Berg is hardly worthy of his own exhibit at the MLB Hall of Fame in Cooperstown, N.Y. However, it is present nonetheless. In fact, it not only is there, but the curators of the exhibit are even proud to showcase it. Why is this? What could possibly merit this man having his own exhibit? The answer to that question is as convoluted and unique as Moe Berg's life itself. You see, even though as a baseball player he was at best average, he was an extraordinary man who encompassed so much more than the game he loved. He played a 15-year career during the Great Depression and World War II, and it was during this time that he demonstrated a great love for his country as well. The crux of the matter is this: Moe Berg also made his mark as a World War II spy. Moe Berg did intelligence work for the Office of Strategic Services, which was the forerunner of the CIA. Even though this man never played a full season in the MLB, his work in the war effort is what has earned him this unique exhibit at Cooperstown.
Moe Berg retired in 1939 and he never once cracked .300 for a batting average in his professional career. However he was called the "brainiest man in baseball" and the "strangest man in baseball" by Casey Stengel. After a brief two-year coaching career, Berg enlisted in the service in 1941 because he knew the United States needed his Intelligence. Indeed, this was a man who knew numerous languages and read ten newspapers per day. Thus, he immediately found a role during World War II gathering intelligence on behalf of the United States.
When Moe Berg began working for the Office of Strategic Services, his code name was "Remus" and he was recently showcased in the movie The Catcher Was A Spy which came out last month, starring Paul Rudd as the iconic main character. This is when Cooperstown took note of the movie being made and planned for their new exhibit, "Moe Berg: Big League Spy." Of course, this also drives home the point that the Hall of Fame is a lot more than just the busts of the greatest players. It is also about the immense diversity of the individuals who played the sport and the rich history that Major League Baseball has possessed over the last century.
The Berg exhibit will be on display for a year and is a part of the MLB's renewed dedication to tracing the culture of baseball. As we can see from the Berg exhibit, baseball is more than just a sport: it is as American as apple pie.
The 300,000 annual visitors to Cooperstown are usually very surprised at everything this museum has: many great collections of artifacts and memorabilia, and there are things from Moe Berg's playing days as well. The exhibit features Berg's catcher's mask, his letter of release from the Washington Senators in 1934, and several letters to him from famous leaders of the sport during that time. The museum also displays a photocopy of his application to the OSS in 1941 and how he could speak French, Spanish, and Portuguese on a "fair" basis and Italian, German and Japanese on a "slight" designation.
Berg's exploits during World War II actually earned him the medal of freedom in his retirement years. Although he would turn it down, his sister Ethel accepted it on his behalf after he passed away and then donated it to the Hall of Fame where it will be on display in this exhibit. Overall, he was definitely a remarkable man. Even though he was not a hall of famer, he contributed much to the sport and much to our American way of life.