Mt. Vernon Native Compiles Sports Heroes and Legends from his Hometown
A Lot of Life Lessons Learned through Sports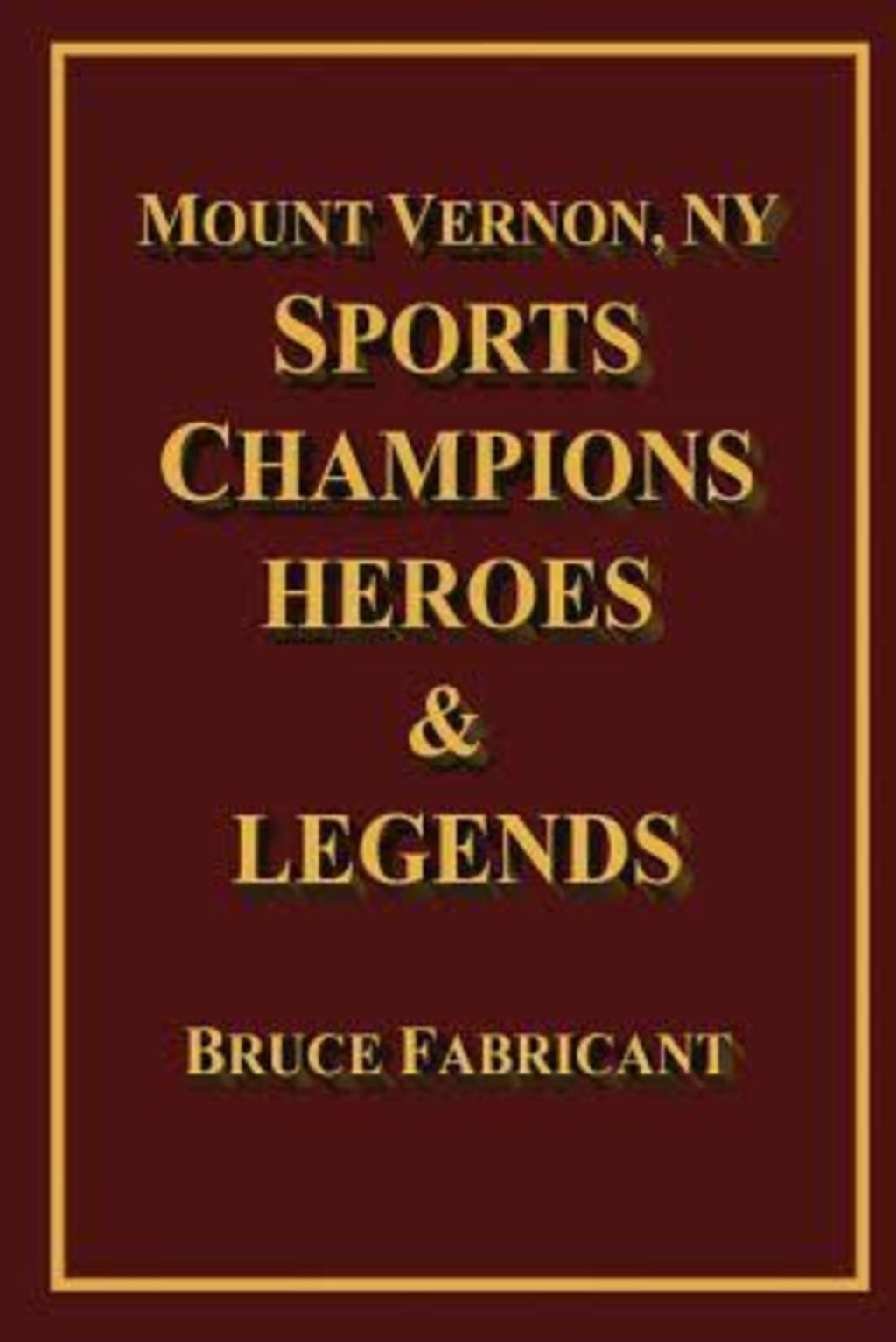 Photo Courtesy of Bruce Fabricant
Mark Twain obviously went to some pretty exotic places as a writer, but the American legend never forgot how his humble beginnings shaped his entire life. "All the me in me is from that tiny little town in Missouri," once said the sage. For his part, Bruce Fabricant knows the feeling. The unleashing just took longer for Fabricant to commit to paper. So now on his fourth Mount Vernon based book, he hopes his hometown feels as good about reading the latest offering as he did writing it.
Mt. Vernon, NY: Sports Champions, Heroes and Legends is a self-published dissertation into Mt. Vernon's sports past and contains 79 compelling stories of athletes who succeeded on either the collegiate or professional level.
These include well known standouts such as Ralph Branca, Ken Singleton and Gus Williams, but more recents aren't overlooked either. Keith Benjamin of the University of Pittsburgh, Garvin Alston of the Colorado Rockies and Christine Brennan of Mt. Vernon's last undefeated girl's basketball team round out the roster of glory.
The Florida retiree took great joy through and through, and hopes the connoisseur and fans less familiar will relish all those athletes who have been lost to history.  "Whatever is latest isn't always greatest," said the retired Public Relations professional, who still has his pen at the ready.
Without getting his Irish up, Frank Carideo makes the author's point.  He quarterbacked the last Notre Dame teams to go undefeated under Knute Rockne, and all 157 pounds under his belt, Carideo's stature made the most of how the game was once played.  "It was a field position game," Fabricant writes.  
So you actually double take on the three first down punts Carideo executed inside the 30 yard line and overflow with nostalgia as Fabricant makes sense of the unorthodoxed strategy. "Instead of lining up in punt formation on the fourth try, we went into the Notre Dame shift and then ran a reverse play," Fabricant conveyed. "Marchy Schwartz took it in for the winning touchdown."
However, Marchy didn't even take the name game honors in light of one Vernon Hagenbuckle of the NFL's Providence Steamrollers (and a compelling story that is well worth a look).  But unearthing such anecdotes required serious 21st century tools and the dilligence to follow through.  "I used FultonHistory.com to find Mt. Vernon Newspapers from the 1920s and 30s," he said. 
Nonetheless, old school journalism brought out an underlying theme in the 54 one on one's that the author conducted. "They all remembered what Mt. Vernon did for them, and the dedicated people who impacted their lives," said Fabricant.
The Boys and Girls Club of Mt Vernon featured prominently for most. Thus, a strong foundation in their corners, star athletes stood pat when the professional ranks didn't pan out. This can easily be summed up in Garee Bryant's take. A star who played Division II ball and then established a successful basketball coaching career, the coach knew the score. "Make sure you use basketball, don't let it use you," he instructed his players.
Either way, Fabricant seeks 50 years of Mt. Vernon graduates as his audience, but aspires to the same calling as the educational thread he uncovered.  "I read the Mt. Vernon Sports pages as a kid and reading became a passion," concludes Fabricant. "I hope this book can create the same kind of springboard for youngsters, because reading is the lifeblood of how you progress in this life."
A portion of the proceeds from the book will go to the Boys and Girls Club of Mt Vernon.
Please Like My Page on Facebook
Author can be reached at [email protected]