Meet Tristyn Lee: The Most SHREDDED Bodybuilder & Influencer
Tristyn Lee is without a doubt the most shredded guy in the fitness industry. Tristyn is below 5% body fat and RIPPED beyond belief!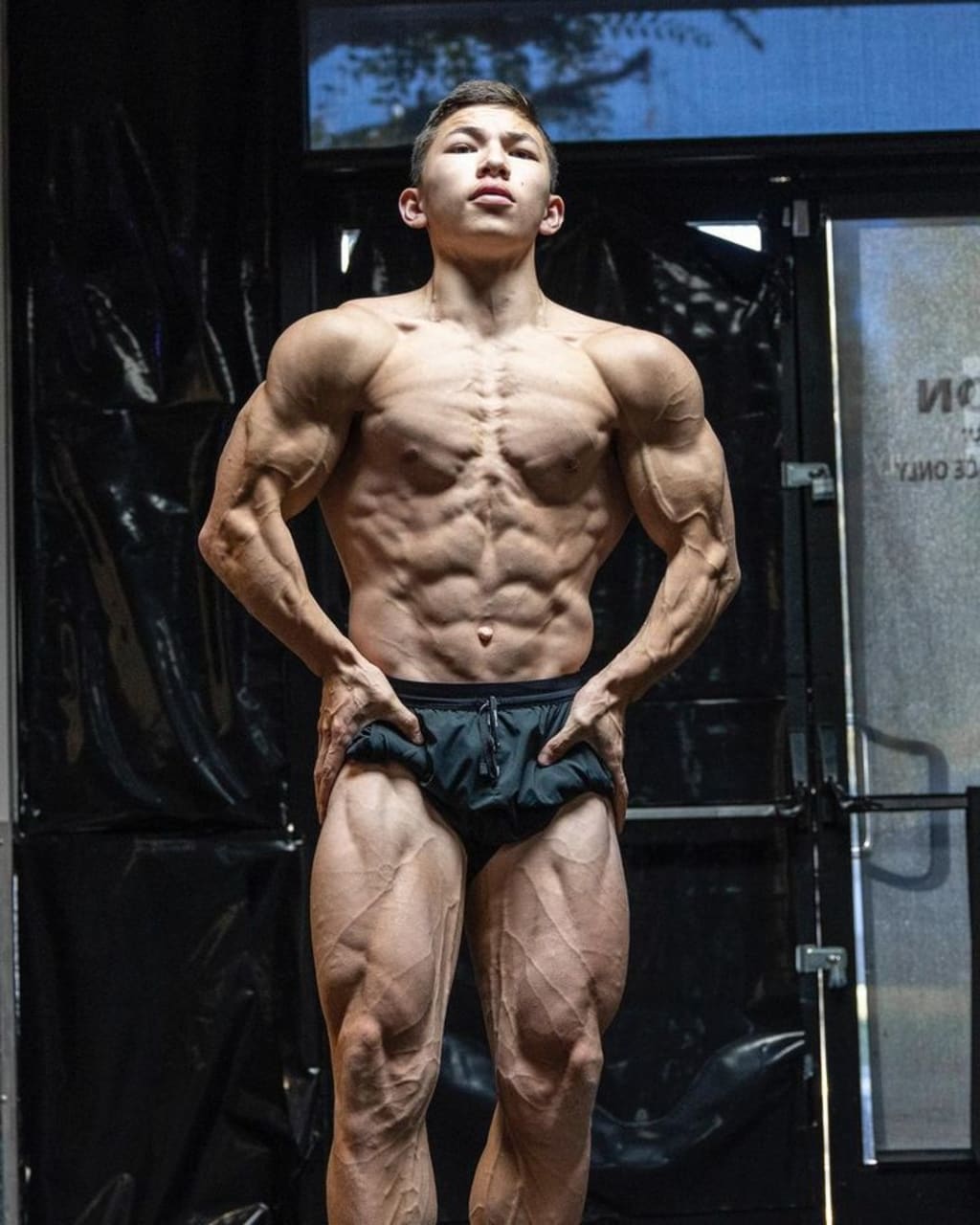 Photo of Bodybuilder Tristyn Lee
He walks around below 5% body fat. His diet consist of nothing but meat products. He is known for being the youngest and strongest bodybuilder. His name is Tristyn Lee and he is the MOST SHREDDED bodybuilder & influencer in the fitness industry.
Tristyn is a famous social media influencer with 1.6 million followers on Instagram and 1.3 million subscribers on YouTube. Tristyn became well-known in the fitness industry for being the youngest, strongest and most SHREDDED bodybuilder. He has an impressive physique that he achieves by eating nothing but meat products and working out regularly. This guy has a body that many people only dream of having and he walks around ripped all the freaking time.
Tristyn walks around below 5% body fat all time and looks like he is ready to compete in a show which is something he plans on doing in upcoming year. Tristyn mentioned that he plans on competing down the road during a one-on-one interview with Coach Greg a few weeks ago. You can watch the interview here:
Tristyn's amazing physique requires a lot of effort and dedication, specially when it comes to nutrition. He is very strict with what he eats and follows a plan that works for him, but he doesn't recommend it to anyone. He eats just meat products and doesn't touch any carbs. His diet revolves around fatty meats that he consumes in order to stay lean all the freaking time. He eats eggs, ground beef, fish and other meat products. (Go watch his videos and you will see)
Tristyn will occasionally post videos on his channel about his diet and nutrition to show his subscribers what he really eats in order to achieve the below 5% body fat look that he has right now. His body is so impressive that even coach Greg doesn't know how Tristyn can walk around that lean all the time and still get in some killer workouts.
Tristyn will also share all his workout routines on his channel where he trains with some of the most popular fitness influencers and bodybuilders in the industry. Tristyn has amounted a very large following who love his content are listen to his tips and advice when it comes to fitness and nutrition.
If you are looking to get shredded and learn some great tips, then you have to check out his YouTube channel and learn from one of the most knowledgeable bodybuilders in the industry. Although, Tristyn is very young (19 years old) he has a lot of knowledge when it comes to fitness and nutrition. What can you really expect when the guys is always training with some of the most well-known fitness gurus such Jay Cutler, Patrick Moore, Shawn Rhoden and Coach Greg Doucette.
The future is definitely bright for Tristyn Lee and he is going to accomplish many great things in his fitness career. He has a huge following base on all social media platforms which continues to grow by the day. The guy only puts out quality content that is insightful and will help you improve your fitness and diet goals.
He is not like other influencers who upload content just because. You will only get quality content when you go to his channel.
His amazing physique and down-to-earth attitude have made Tristyn Lee one of the most well-liked fitness influencers in the world. The kid is so likeable and humble unlike many other fitness influencers.
I will continue to watch his videos and learn some valuable lessons about staying lean while putting on muscle.
To follow Tristyn Lee on Instagram please visit:
https://www.instagram.com/tristynleeofficial/
To follow Tristyn Lee on YouTube please visit:
culture
About the author
Get the latest celebrity news and hot celeb gossip with exclusive stories from your favorite celebrities & influencers from around the world.
Reader insights
Be the first to share your insights about this piece.
Add your insights