Mastering the Art of Being a High School Football Mom
Joining a football team is a transformative experience for many children and teens. Here are some tips to help you be an all-star football mom for your kid.
When you become a parent, you put your child's needs and wants ahead of your own. No matter what they want to do in life, you do everything you can to support them and make their dreams a reality. Depending on your pre-kid lifestyle, you may have been ecstatic or mortified when they first told you they wanted to play football. Either way, when they decided to join the football team, they signed you both up for a potentially life-changing journey. Your child became a football player and you became a football mom (or dad).
Football moms tend to stay football moms until all their kids make it through school. Some of these moms are veterans with eight years or more of experience navigating the ins and outs of parenting young footballers. If you're a brand new football mom or dad, don't panic! You'll catch up to the more experienced parents on the team in no time, slinging out snacks, carpooling, and Febreezing jerseys like a pro. While most of your training will come from experience and direct from other parents, here are some of the basics to help set you up for success in your new role.
Settling into Your New Job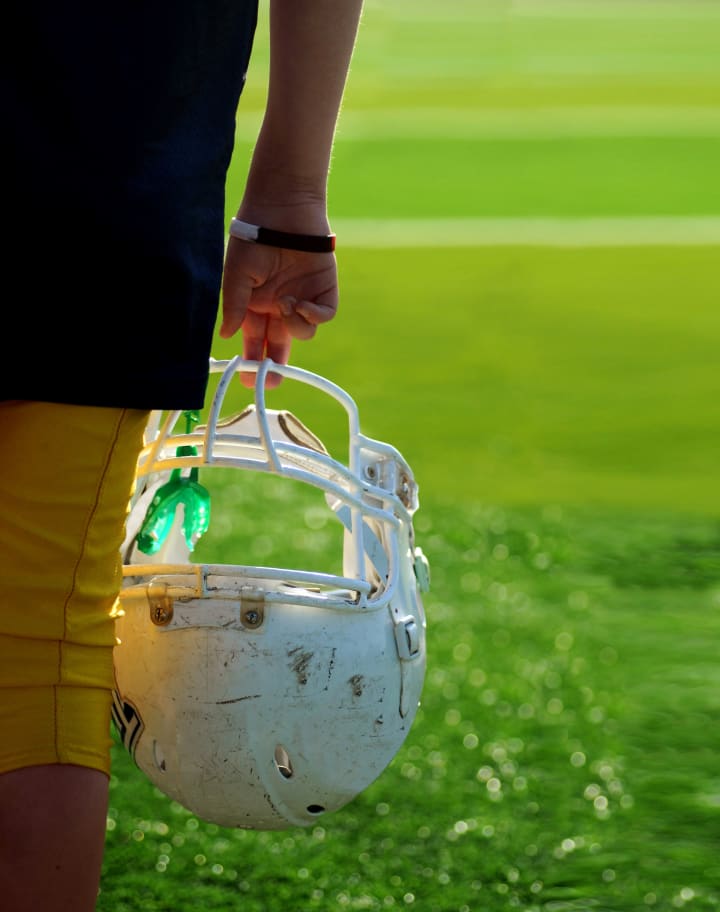 If you just signed your kid up to play football this season, I do hope you know what you're getting into! Because it wasn't just your kid who joined the team: you did too. Moms are the lifeblood of any high school football team, so be prepared to dedicate many hours of your life volunteering to the cause. Perhaps your most important role will be as part of the booster club, which organizes all the fundraising for the team. This is a crucial part of any high school football program, because it takes a hefty chunk of change to care for dozens of high schoolers: outfitting them, transporting them, and most importantly: feeding them!
Speaking of food, prepare to get comfortable in the kitchen. Football moms play a big part in feeding the team, especially during late after-school practices and before games. Expect to take turns with the other moms in setting up team dinners. You will quickly learn the best techniques for cranking out massive pots of spaghetti, batches of pizza, and big ol' casseroles. When you grocery shop, you'll quickly find yourself veering toward the bulk sections for healthy, high-energy snacks. High school athletes can eat, and they rely on their moms to get them the nutrition they need to make it through every practice and every game.
Messy Business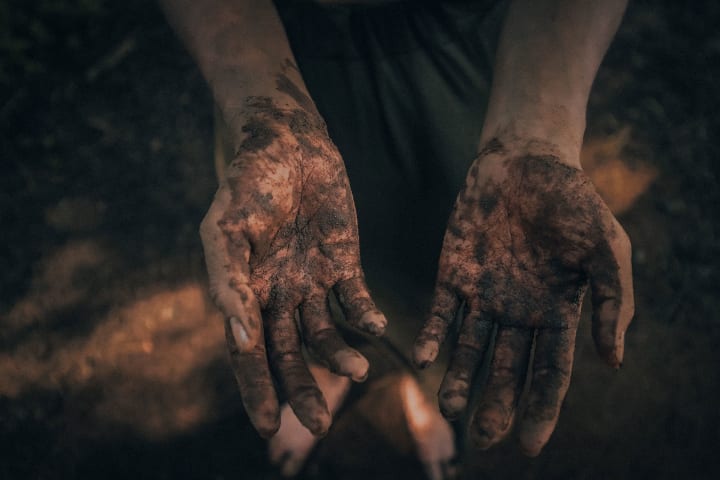 When you become a football mom, you're accepting a considerable responsibility. I'm not going to sugarcoat it: there are some pretty big headaches to be had in this lifestyle. The first step in coping with them is understanding that it is, in fact, a lifestyle. And a big part of that lifestyle is dealing with the beaucoup things that get dirty: cars, clothes, couches… everything.
This shouldn't come as a surprise to you, but sports—especially football—are not exactly clean activities. After wet and rainy days especially, your kid will come out of practice soaked head-to-toe and caked in mud. The outlook isn't any better on sunny days either, because the team will be soaked through with sweat and covered in dirt. If your team practices on a turf field, that will eliminate some of the dirt factor, but those little pieces of rubber can be just as frustrating to clean up as dried mud. Either way, it doesn't change the fact that a hot and sweaty football player will be stumbling into your back seat every day for the rest of the season. To top it all off, I also have to warn you your car won't only be under the strain of a single muddied football player, because (spoiler alert!) as a team mom, you'll be giving regular rides to all your child's teammates as well.
If football kids can get your car dirty just by riding in it, imagine how bad their uniforms and equipment get after hours of being abused on the field. Odors build up fast when your footballer practices five days a week for hours at a time and averages one game per week. To put it bluntly, the dirty laundry your household produces is about to double. Fabric freshening sprays are a decent way to somewhat prolong the life of certain pieces of gear, but the size and/or frequency of your laundry loads is still going to increase.
Now here's the big blow: There's no football mom life hack to prevent this. You can lay towels on the floor of your car, line your sofas with blankets, have your child rinse off and change in the locker room, or any number of other methods. Try as you may, the dirt will find you. The odor will find you. Science has not found a method to protect football families from the messes the sport can create. This is simply a fact of life for football moms, and you'll soon get used to cleaning more often and—let's be honest—getting used to your life being a little messier during football season.
Schedule Woes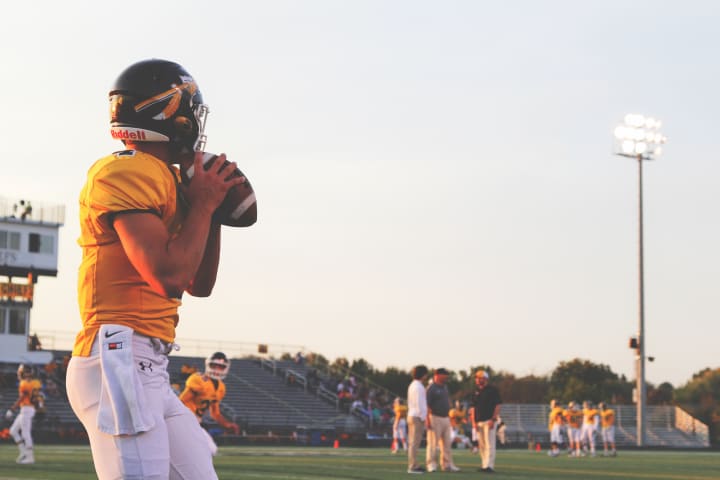 Perhaps the hardest adjustment for new football parents to make is the realization that your schedule is not your own anymore. Football has a strict schedule to follow on a daily, weekly, and monthly basis. Star football moms have to learn to adjust their lives to fit the often-crazy hours of a high school football team. This means late dinners: most practices don't get out until at least seven or eight at night. It means your entire Saturday (aka Game Day) is spoken for almost every week, whether it's putting together snacks, planning meals, driving to the field, volunteering as a ticket taker, or a hundred other tasks related to making sure your child and their team are prepared for the game.
But wait, there's more! It isn't just your Saturdays and evenings that will be taken over. It's your entire year. Planning a summer vacation? Better make sure it doesn't conflict with summer practice. Going out of town for Thanksgiving? Not if your team is playing, you're not! If you and your child are serious about football, you will want to refer to the team's calendar before making plans of your own. Adjusting to this can be difficult and frustrating at times, but it's not so bad once you get used to managing your weekly planner. All this being said, the hard work is worth it in every way to be a part of the excitement, kinship, and all-around fun of being in a football family.
Equipment for Your Kid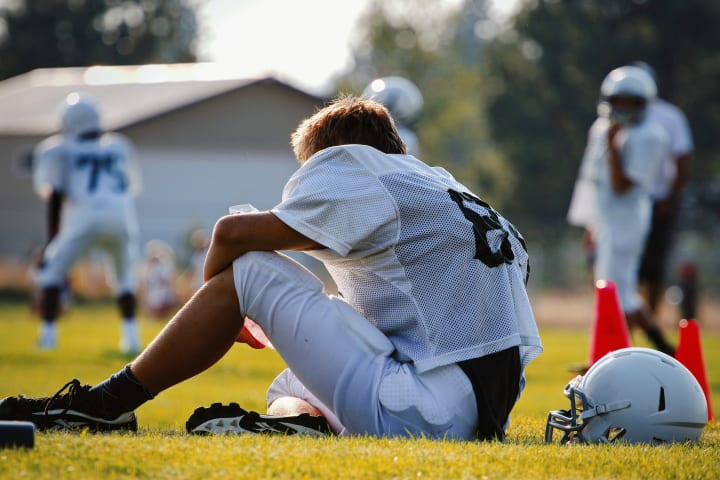 More than any other sport, football seems to require just a crazy amount of extra gear and equipment. Cleats and pads are a given, sure—you expect stuff like that. But the next thing you know, your favorite little footballer is asking for new gloves, special socks, ankle braces, a girdle, and so many other items you've never even heard of. Such is life for a football mom.
For serious football moms, it's impossible to resist buying any and every piece of gear your kid needs. For one thing, you want to give your child the utmost in protective padding technology. Tackle football can be quite a rough sport, so top-of-the-line protective gear is an absolute must. Beyond this, better gear can give your football player a performance edge on the field.
For many high schoolers, football is a fun hobby (though an intensive and time-consuming one), but for some, it is a potential career path and a gateway to college scholarships and other benefits. If your child is serious about football to this extent, then providing the best equipment for them can be a literal game changer. Of course, your school should provide some of the basics like jerseys and pads, but you'll have to seek out specialized items on your own. Any football player needs high quality gear including a well-padded and well-fitting girdle, football gloves, and the right pair of cleats. The most serious players will find need for advanced pieces of equipment, such as custom pads, helmets and performance insoles from high-end companies like VKTRY. It might seem like you're making a big investment for just a few years of your child's life, but high quality gear can help prevent injuries that can plague your kid for their lifetime.
Team Mom
During football season, you are no longer a parent just to the kids with your last name. You become one of many collective parents to the entire team. Another parent is running late? No worries, you can drive their kid home. A few kids didn't have a chance to eat before coming to practice? That's why you always pack extra snacks in your bag! Once you see how hard the kids are working out on the field, you'll be surprised how quickly your parental instincts kick in. And to be honest, this responsibility easily stretches out for the entire year. Football season will eventually, sadly, end, but the new bonds you make will last.
Young football players are some of the hardest-working and most dedicated kids in the world, and their respective families are all the better for it. It takes a strong family to endure the football lifestyle, which is why it's so important for football families to support each other. Alongside all the hard work, there is so much room for fun in the lifestyle. With all the time you'll spend together, the other football parents will quickly become your closest friends. Whether your families realize it or not, you're all building lifelong relationships during the football season. Embrace the kinship that the game provides.