Ja Morant's Controversial Farewell Post Raises Concerns – Police Confirm Safety
Social Media Controversy Surrounding Ja Morant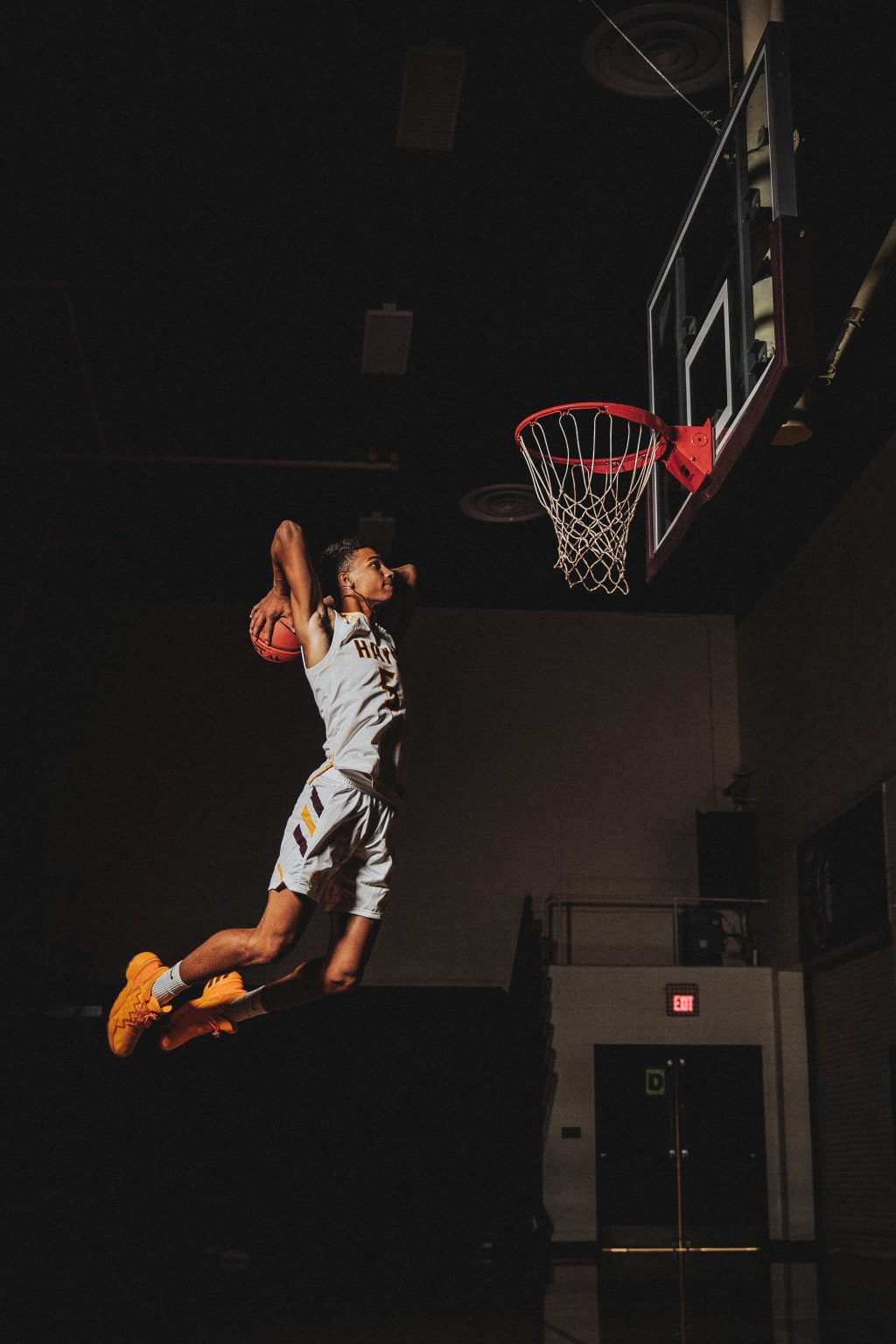 Photo by August Phlieger on Unsplash
Hi, guys! I'm P.Ambrose, and I'm excited to bring you the latest news and thrilling discussions. Today, let's delve into the social media chaos surrounding Ja Morant. Join me in exploring more!
In the wake of the recent controversy surrounding Ja Morant, the star point guard for the Memphis Grizzlies, who recently livestreamed himself brandishing a firearm, concerns have been raised after he posted a heartfelt "goodbye" message expressing love for his parents and daughter on social media. Some speculated that it might indicate a potential suicidal inclination. However, according to TMZ, the police have confirmed that the talented guard is safe.
Morant's previous incident of livestreaming with a gun during the midseason resulted in an investigation by the league, but it appears that he hasn't learned from the disciplinary action. Shortly after the Grizzlies' elimination from the playoffs in the first round, he once again caused a stir by displaying a handgun during a friend's car livestream, causing further concern within the league.
Now, he is likely to face even more severe consequences, possibly surpassing his previous suspension of eight games and substantial financial penalties. In a subsequent statement, Morant took full responsibility for his actions and vowed to strive for personal growth.
Following Morant's farewell post on Instagram, the local sheriff's office took action, with a spokesperson informing TMZ that officers visited Morant's residence and confirmed his safety. The 23-year-old basketball star mentioned that he would be taking a break from social media.
NBA Commissioner Adam Silver previously announced during a pre-game press conference for Game 1 of the NBA Finals that the league would disclose Morant's punishment for the gun incident after the conclusion of the championship series. Considering his previous eight-game suspension, resulting in a loss of over $600,000 in salary, the penalties this time are expected to be even more severe.
According to Adrian Wojnarowski, an NBA insider, Morant is likely to face an 18-game suspension. The new NBA collective bargaining agreement stipulates that players must participate in a minimum of 65 regular-season games to be eligible for annual honors and awards. With an 18-game suspension, Morant's chances of competing for these accolades next season are effectively ruled out, and the financial loss due to missed games will be another significant blow.
Wojnarowski mentioned that the league is not showing much sympathy towards Morant, and there have been numerous requests from teams for the league to handle the situation "severely." However, as mentioned earlier, Adam Silver will reveal the specific details of the league's punishment after the NBA Finals, and interested readers are advised to stay tuned.
Following the circulation of related videos on social media, both the team and the league were shocked. NBA spokesperson Mike Bass stated that the Grizzlies had suspended all team activities involving Morant.
In a subsequent statement, Morant expressed remorse, acknowledging that he had disappointed many of his supportive friends. He recognized that there is much work to be done and promised to continue striving for personal growth. However, the statement appears to fall short for fans, resembling a hollow message generated by artificial intelligence rather than a genuine apology.
Nevertheless, despite the skepticism surrounding the authenticity of the screenshot in which a ChatGPT-generated response was presented, it reflects the fact that enraged fans no longer believe in his apologies.
For fans, his statement seems as empty as an AI-generated tool, resembling a public relations maneuver.
Have a topic in mind that you're curious to explore? Share it with me, and I'll be delighted to deliver it for you! If you appreciate my article, I would greatly appreciate your support or subscription. Thank you sincerely!

Reference: Cover photo- Photo by August Phlieger on Unsplash
Reader insights
Be the first to share your insights about this piece.
Add your insights