Fighter or Finished?
Can CM Punk get his second victory of the week at UFC 225?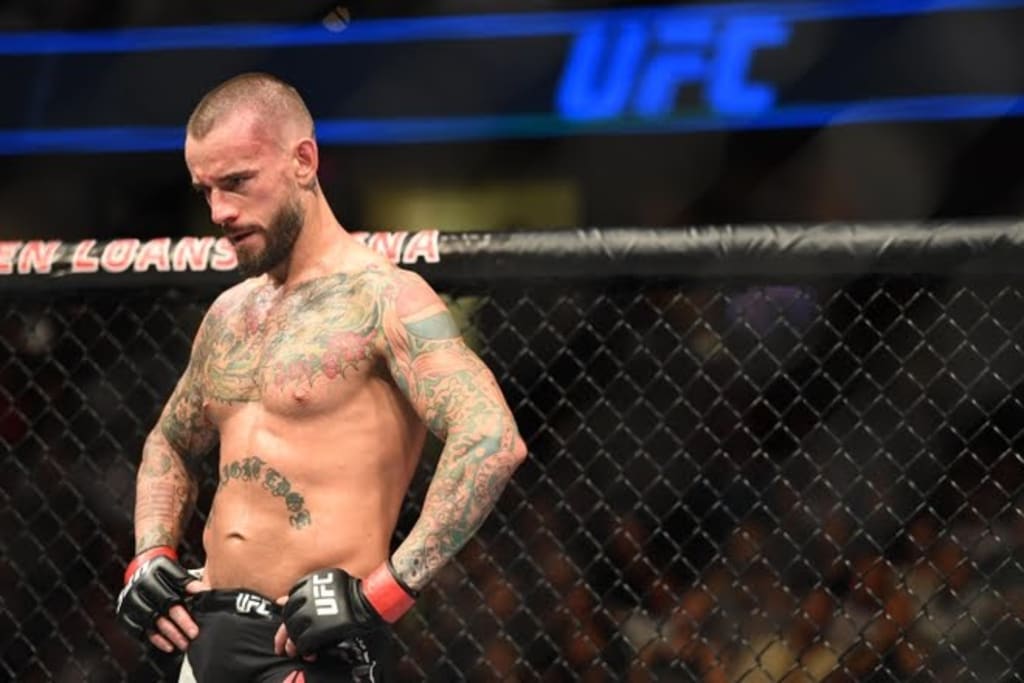 CM Punk is preparing for another shot at UFC glory.
It's been a busy week in the world of Phillip Jack Brooks, better known to the outside world as CM Punk.
On Tuesday came a long-awaited end to the libel and slander trial brought by WWE ringside physician Chris Amann against Punk and longtime friend Colt Cabana. A jury ruled in Punk and Cabana's favour in a case where Dr. Amann was looking for over $3 million dollars in damages.
Come Saturday night, Punk (0-1 MMA) steps back into the Octagon for the first time since his debut defeat to Mickey Gall at UFC 203 in September 2016 in what many have speculated may be his last UFC fight regardless of the outcome.
His opponent, Mike Jackson (0-1 MMA), appears largely to only be getting a second shot at the big leagues of MMA purely as an opponent for Punk in a contest that's being taken far more seriously by the competitors than it is by the fighting press and the MMA universe in general.
Unless there has been a significant development in Punk's skill set over the past 21 months, which admittedly is a possibility, it's difficult to see what further options the UFC will have for future contests for Punk short of lining up a succession of opponents with limited skillsets to protect Punk as a box office and pay-per-view attraction to give him a chance to further develop before stepping him up a level. Considering the fickle nature of fight fans, it's hard to see how this can be a viable solution for them over more than a limited number of fights.
The other options given what the assumed monetary factors for a "name" such as Punk's could be very limited. Although undoubtedly Bellator would have an interest in Punk especially given their previous record of promoting "public interest" fights in their cards as well as matches between genuine world level contenders, one would question whether the level of pay per view and box office revenue would be there to afford Punk without the UFC name attached. Smaller level promotions may see it as a means to "step up" on a national scale with a recognizable name like Punk on their cards, but again you have to question whether the level of finance required by those companies would be readily available.
Punk certainly has other options available to him, with him having been involved in television work, comic book writing, and even what is these days seen as a huge outside possibility of him going back to Wrestling should the UFC feel the need to cut him after the fight, so it's not like he actually needs to fight per se, given the huge amount of opportunities available to him.
In fact, there was a huge amount of speculation that Punk would return to the squared circle at September's "All In" independent wrestling supershow given it's being held in the Chicago area and would mean being part of a major show without having to go back to WWE. This only intensified after he was announced for an autograph signing the day before at Chicago-based company "Pro Wrestling Tees" who have been involved in helping to promote the event. Punk, however, has killed any rumours on this with a recent statement in an interview that he was completely done with the Wrestling business.
Either way, much like after his much-maligned debut loss to Mickey Gall, Punk is sure to be a hot topic of conversation come the end of the show on Saturday night. Time will tell whether this is the end of Punk's MMA chapter or just a stopoff on a much longer journey.
Reader insights
Be the first to share your insights about this piece.
Add your insights