Dragon Boat Community
The love of paddling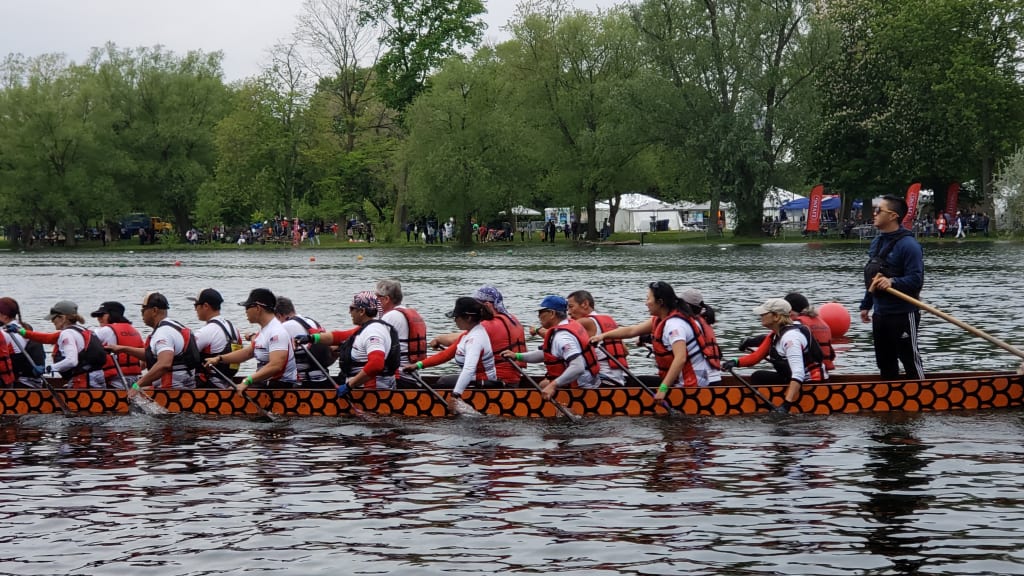 What is Dragon Boat? So many people ask me what is Dragon Boat when I tell them that is what I do in my spare time. So what is Dragon Boat? It is an old ritual that originated from China which has currently become a sport. It takes 20 paddlers to move a longboat with a steersman and caller.
I remember the first time I tried the Dragon Boat. I didn't know what I was getting into. I didn't know I'd fall in love with the sport. I didn't even know how worldwide the sport is.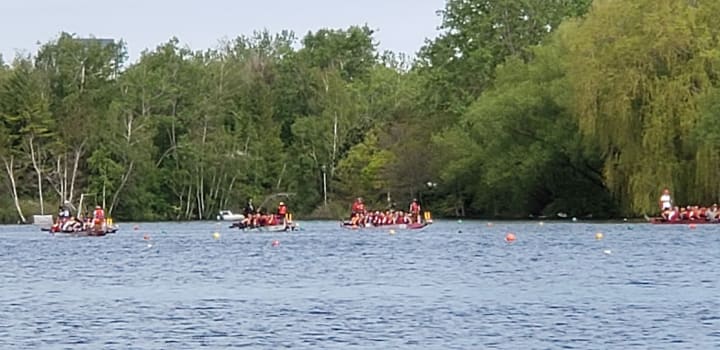 The Dragon Boat community is amazing. It does not discriminate anyone from participating. I've seen a blind person part of a team who races with the team. You can be as young as 15 years old to 90 years old. As long as you have a will and determination to paddle, you are in. There is even a team for women who are either going through chemo-therapy or survived cancer.
Everyone is respectful. You not only have a sense of team-manship, you get a sense of family. Everyone will help each other out. Teams will even give each other praise for a good job in racing. Where do you see that in another sport? I believe that is rare. We even will thank the volunteers for helping during the festival racing.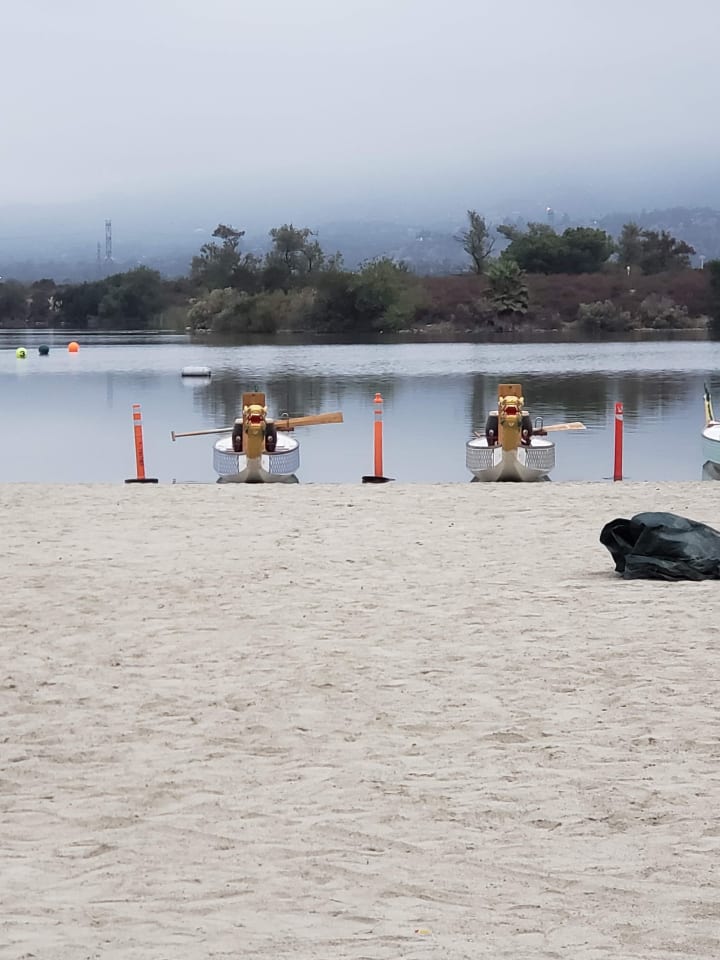 Every day of paddling with my team is a different adventure. I've witnessed a seal pop out of nowhere with an octopus that it caught. Just watching it toss that octopus around was an experience. Another time I witnessed a fish fly out of the water. Sometimes we decide to be a little adventurous and head towards the jetties and go as far as we can, battling the waves until it is time to turn around because that was the limit the boat can handle.
You have an opportunity to travel with your team. During the season, there is a race all over the place. I've been Totonto to race. I know fellow paddlers who have been to Vancouver, Hungry, Thailand, Philippines, and Hawaii. The list goes on. Next year, the world championship is in Paris. I hope I get the opportunity to go. It just depends on how much I've improved since I've only been doing this for one year.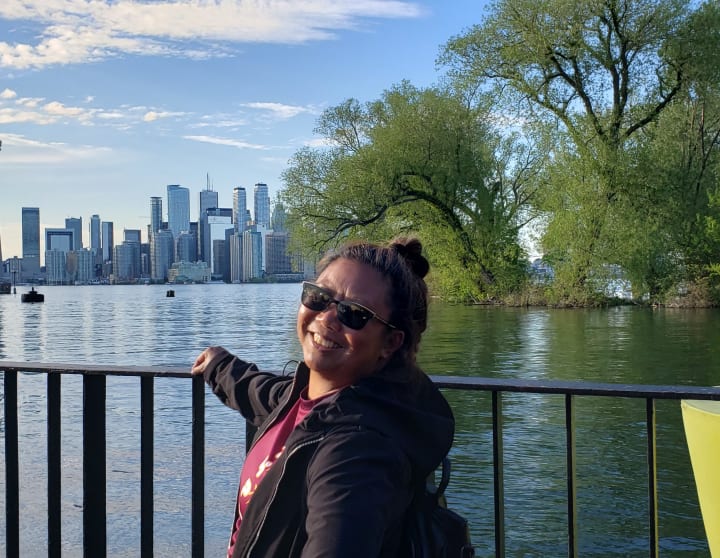 As a single mom with the youngest one going to college, I have more time. One of the things I want to do is travel. Problem is that I don't have a travel buddy to travel with. For this reason, I take advantage of the races that require traveling. I get to explore different places with my teammate and just have fun.
To add to the benefits of being part of the Dragon Boat community, your lifestyle changes for the positive side. You become physically active. Even your mental health improves. You find yourself in peace with yourself. As a team, we learn to focus and relax. You find yourself in a meditate state.
You learn to be aware of your surroundings. During practice, you pay attention to how the boats move. You start to naturally know how to be in sync with your team. It is one of the important things a team needs to be fast and efficient: syncing with your teammates and getting the technique down, learning to adapt to what the caller and steersman call out during the race helps.
I can go on talking about Dragon Boat and my experiences. There is so much I can talk about. But since I'm just starting out paddling, I know there is more to experience. My next goal is to experience the Outrigger. That will be another story to tell. If you ever get an opportunity to try out paddling with a Dragon Boat team, try it. You will see what I fell in love with.
About the Creator
Not a typical writer, however, decided to try it. I'm now writing often for here and my own website as a blogger. You can check out that site as well. https://bubblestraveladv.com
Reader insights
Be the first to share your insights about this piece.
Add your insights