Chucking Russ' & Why You Really Can't Blame Em'
OKC pulled one out. Russell Westbrook played the same way he has been criticized for playing all season. He had no choice.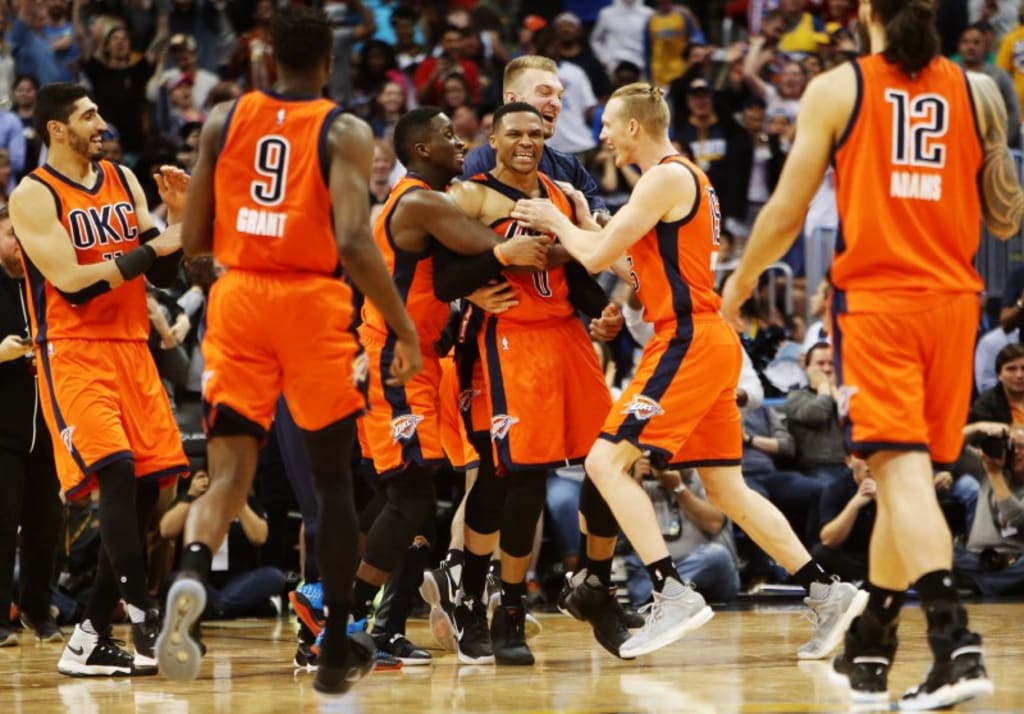 Thunderous Intentions
The Oklahoma City Thunder squeaked one out in Game 3, after allowing the Rockets to close the gap on a large lead they had for much of the game. There was something interesting about Game 3 though, and that was that it looked pretty similar to their losses in this series, and the rest of the games for the Thunder this season. After Game 2's loss that saw Russell take an inordinate amount of shots in the fourth quarter, after dominating the first three, the critics came out hawking him for his shot selection and amount taken. Game 3 should puzzle the hell out of them then, because he approached it the same way he has been which is indicated by the second triple double he achieved in a row, although slightly toned down. The point here is that he has to do what he does on a regular basis, let us take a look at why.
The easiest and perhaps most shallow thing to do is to judge a person by the money they are being paid, so let us do just that. Coming into the season, the Thunder figured they would have something of a "Big 4", consisting of Russell Westbrook, Victor Oladipo, Enes Kanter, and Steven Adams. One may see those names and think, "did they really"? Well yes, and even if they won't say it, they paid them all as if they did. Russ makes 26 and a half million dollars a year(totally worth every penny by the way), Enes Kanter makes just over 17 million, Steven Adams just signed a hundred million dollar extension, while Oladipo signed an extension worth 84 million himself. Thoughts please? Anyone?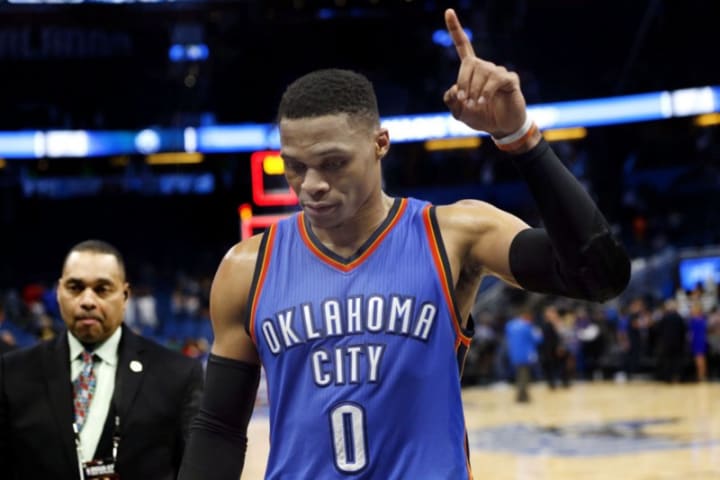 The issue here is when you do that, you have to depend on those players. Enes Kanter is just Enes Kanter, seems a little too into "Enes" as indicative by his shaky eligibility situation at Kentucky, and mostly by his lack of effort to sacrifice a little offense for defense for the betterment of the team. Steven Adams looks as though he has regressed when in all actuality, he hasn't. He is still just as physical and aggressive, the problem is that after last years run that practically earned him the 100 milly, teams and players are "checking" for him. He is fully capable, but he will have to step his game up again to account for it. Victor Oladipo is a beast, when he's on and hitting, the issue is that you never know when that'll occur. If you get that type of green, to a tune of 84 million dollars, you need to be way more consistent than Victor Oladipo is and especially as that off guard to Russell Westbrook.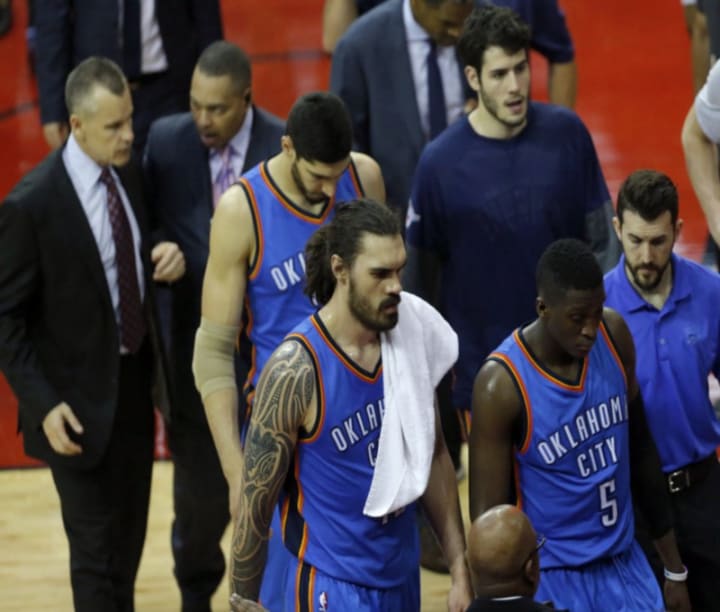 Keep banging Russ and keep chucking. The Oklahoma City Thunder practically depend on it and it has been that way all season, so if you ask him to stop now, it's like asking them to lay down and give up. If you know anything about Russell Westbrook, then you know that just won't happen.