AD to the Lakers?
Where is this monster superstar going?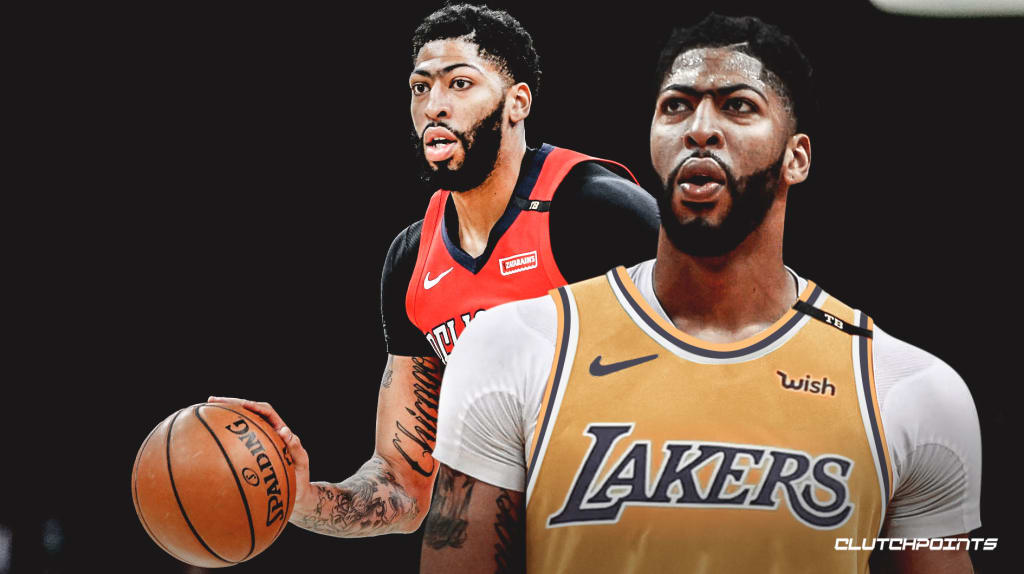 This Anthony Davis news has been crazy. I've seen more coverage on this than I have on the Super Bowl. Question is: Where is AD gonna end up?
The other day AD came out and said that he didn't want to be in New Orleans anymore. We all knew something fishy was going on when AD signed with the same agent as LeBron. Now this is a huge problem for the Pelicans. There are two things that could happen here. One, they don't trade AD, then he becomes a free agent and signs with the Lakers. Now this first option is something that the Pelicans DEFINITELY want to avoid. They lose their star player and gain nothing in return. The second option is that they find a trade.
Boston is out of the question. News from his dad says that Boston is a no-go. AD doesn't wanna sign with a team that shows disloyalty, especially because of what they did to IT after giving it his all for the city. Boston's smart business moves have come to bite them back and they've lost their opportunity.
AD went out and said that his preferred destinations would be the Lakers, Clippers, Bucks, or Knicks. Now, Lakers seems like the most possible place for him right now.
The Bucks could be fun watching Giannis and AD together, but right now, they are playing fantastic and seem like they have all the pieces they need. AD is better than them all, but it would be risky to lose your other stars. The Bucks would need to sacrifice lots to get him, even possibly their new all-star Middleton. And so far, they haven't really considered trading for Davis anyways.
I don't know what the Knicks could offer. NY just finished a trade with Dallas, and they got the cap space to make a monster free agent signing in the summer. KD? Kyrie? We don't know yet, but I think it's a big risk to take if he goes there. What if they don't get any of those superstars? Then AD is stuck in a big market with no talent and no ring. Now LA is the other big market in the league. Clippers or Lakers? AD wants a big market, but would you rather choose a big market? Or a big market with LeBron? Exactly. The Lakers are his preferred choice, and any other option will be temporary until he becomes a free agent.
Originally, the Pelicans stated that they had no interest in trading with the Lakers. I mean, LeBron and AD together? That is scary, especially for an in-conference matchup. But now Magic and the Lakers have made some serious offers for NO.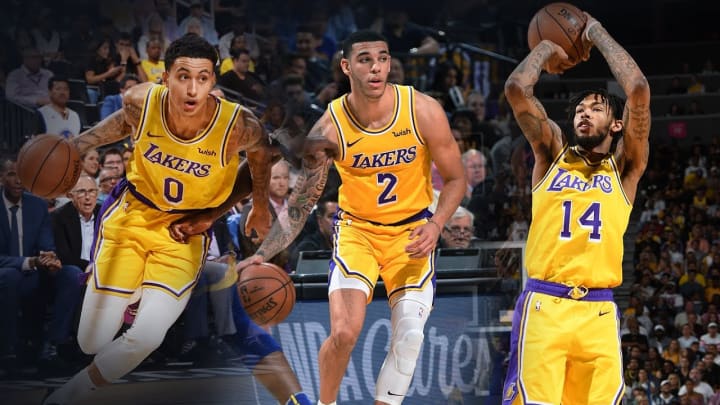 The first offer being Lonzo Ball, Kyle Kuzma, Brandon Ingram, Ivica Zubac, and a first round pick. Now that's a lot… but it was turned down. Another offer was made of Zo, Kuz, Rondo, Michael Beasley, and a first rounder. But it was turned down also.
Now here is where it gets crazy. The Lakers offered Zo, Kuz, Ingram, Rondo, Lance Stephenson, Beasley, and two first rounders for AD and Solomon Hill. That's eight players! And the Pelicans turned them down! I think that the New Orleans front office is crazy for declining this offer. You are gonna lose AD either way. Either to free agency and get nothing in return, or through a trade. And this trade is offering them so much potential. I'm shocked that the Lakers offered all of that. That is their entire future. LeBron isn't getting any younger and they need young core guys like this to keep their future alive. Otherwise, it's gonna be AD and a bunch of bums. But for the Pelicans, this is a steal. I am completely shocked LA made this offer and even more shocked that NO didn't take it.
The Pelicans counter offered with the same players but four first-rounders and two second-rounders instead. Now that is ridiculous. The GM should be fired for even suggesting something outrageous like that. The Pelicans want 12 players out of this trade. That's an entire roster they're asking for.
The Lakers made one final offer that included Zo, Kuz, Ingram, Josh Hart, Zubac, KCP, and two first-rounders for AD and Hill. Now this is a little less, but it gives the Pelicans more of a bright spot because it's all young guys with lots of potential.
In the end, the Lakers pulled out of trade talks because of outrageous offers by the Pelicans. I would be outraged too. The offers that the Pelicans are making are completely ridiculous. The Pelicans deserved to be screwed over on this one.
Now I don't know if AD is gonna get traded to LA or not, but the Pelicans had a FANTASTIC opportunity to send him and receive so much in return. If they lose AD to free agency, I think they deserve it. They screwed themselves at that point.
Whoever AD goes to though, they are gonna be contenders. And the NBA will get even more interesting to watch.