A Victory for One and a Downhill for Another
The Maize and Blue & Scarlet Red and White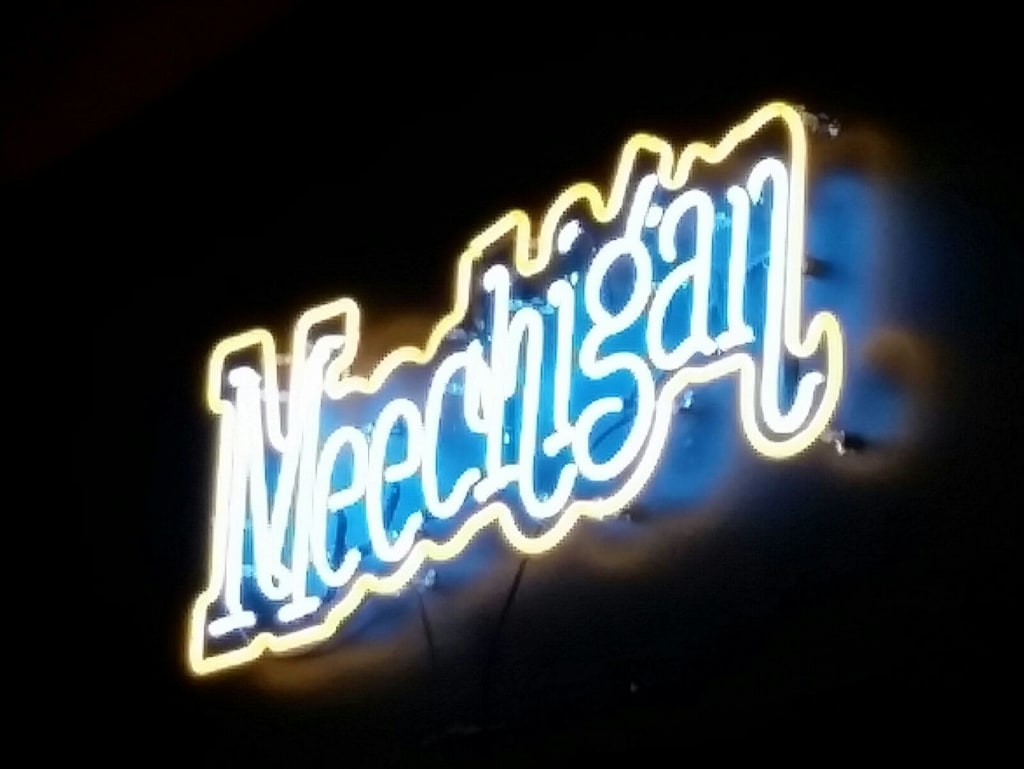 October 20th. A game that was one of the biggest games for two teams—the University of Michigan Wolverines and the Michigan State Spartans.
For over 100 years, the two teams have met and fought for bragging rights, as well as the Paul Bunyan trophy. The longest victory was Michigan winning 12 games in a row, back in the 1920s.
On Saturday was the 109th annual football game within the rivalry, and stakes where high. With Michigan being ranked sixth in the country and MSU being ranked 24th after losing to non-ranked Northwestern, but winning against seventh ranked Penn State.
Not to mention that four out of the last five games against each other, MSU took the win. With Michigan only losing one game against another rival, it was crucial that they prove they can win and show their strength in order to have any chance at their #1 rival.
The day had many predictions, with College Football GameDay predicting Michigan to win. No question, with snow and thunderstorms on their way, it had many things to look forward to.
Another one, though, was that it was personal—for both teams. It always has been. From one throw down to another, and lots of fumbles for the Michigan side, the score came out with Michigan 21 and MSU 7.
Ohio State vs. Purdue
Another big game that day that caught lots of eyes was OSU versus Purdue. What most people thought would be a slam dunk win for Ohio State, turned out to be a nightmare in the end.
#2 in the country versus an unranked team that was split with wins and losses (3 wins and 3 losses). And OSU was undefeated, to make matters worse.
Throughout the game, both sides gave valiant effort and OSU tried, but in the end, it was Purdue-49, OSU-20.
A 29 point lead and win for Purdue, who hadn't taken down a #2 opponent since 1986. A wonderful win for them, and OSU had their first loss all season, as well as a dropping rank.
Whats Next?
The Rivalry between the Buckeyes and the Wolverines dates back to 1897. A game that most people in both states know well and look forward to every year and hate each other for even longer (includes the Toledo war over that strip of land).
It's pretty much the primary colors at war, and at these games, it gets bad. Fighting, swearing, name calling... You name it, most of it has been done at one of these games.
The only game in which it wasn't a huge issue was the fall of 2007, when Michigan's greatest coach, Bo Schembechler, had passed away. He had passed away only the day before the big game, but it still hurt the next day when it was announced. All of Michigan's team was quiet, for him.
But what will this year bring for either?
After losing to Purdue, OSU dropped to #11, even though it was their first loss all season. It was to an unranked team, and by 29 points. Michigan, however, moved up one due to that lost. They are now ranked #5.
This is the first time in a bit that Michigan has ranked higher then OSU, even if it was one game that did it, it has still been a while.
For this game, it could be anything. OSU has the current winning streak of six games for the past six years. After dropping that much and Michigan doing pretty good for the past few games, though, the Wolverines might have a chance to win and break the six year streak.
While the MSU game is close to home and is personal, it's like a match between big brother and little brother. In one home. The OSU and Michigan game is a major game—between two states and a boatload of people. There is a reason that most people in each state call it, THE GAME!