A Poignant, Yet Positive Message to All Yankees Fans
The New York Yankees' chase for their 28th championship comes to a sputtering end in the ALCS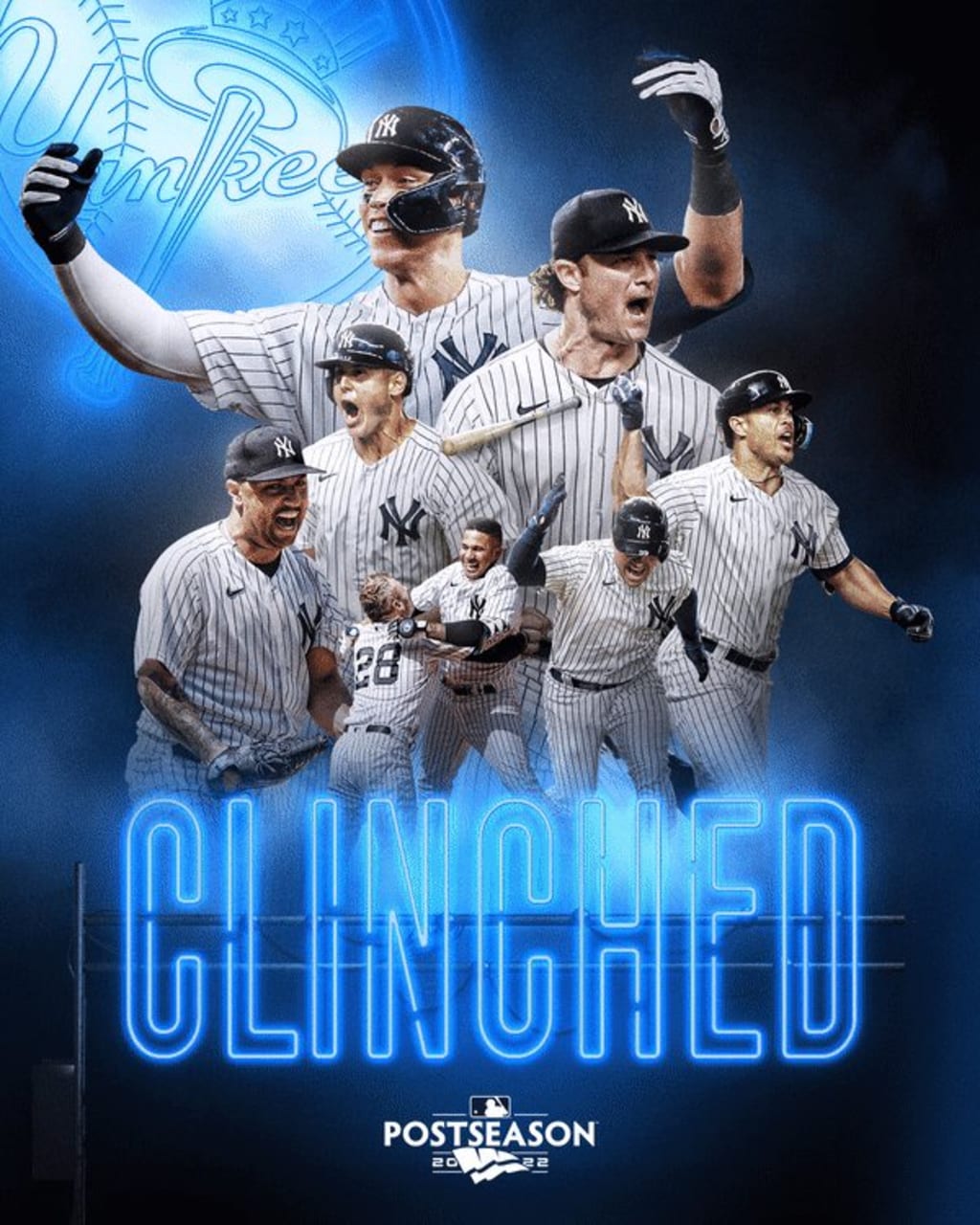 To all of my fellow New York Yankees fans...where do I start?
Well, it was your typical Yankees season. The team got off to a great start, and I mean, a great start, but a lull in July and August served as a bit of a snag. Even so, the Yankees won the AL East, and before this, I had three simple words: "I want Houston!" I felt that the Yankees owed the Houston Astros some payback for five years prior, and I also felt that it was time for the Yankees to finally overcome the Astros in the postseason. When the Yankees defeated the Cleveland Guardians in a five-game ALDS, it set up this inevitable meeting for the pennant.
As the saying goes, "Be careful what you wish for."
The Yankees still can't beat Houston in October. It would be easy to say that it's a lack of home-field for the Yankees, but the team's record in home postseason games against the Astros isn't good: 4-5, including losing four of their last five, and also including the 2015 Wild Card Game, which was a shutout loss. What's worse than the loss: it was a sweep! When the Astros took Games One and Two, I thought, "We're back at home. We have Cole and Cortes starting. We have a chance." Instead, Game Three saw Cole's only mistake hold up because the Yankees couldn't score any runs, and Game Four saw some get-up-and-go that came too little, too late.
So with that, the Yankees' "Chase for 28" came to a whimpering end. With that, I have a few things that I have to get off my chest.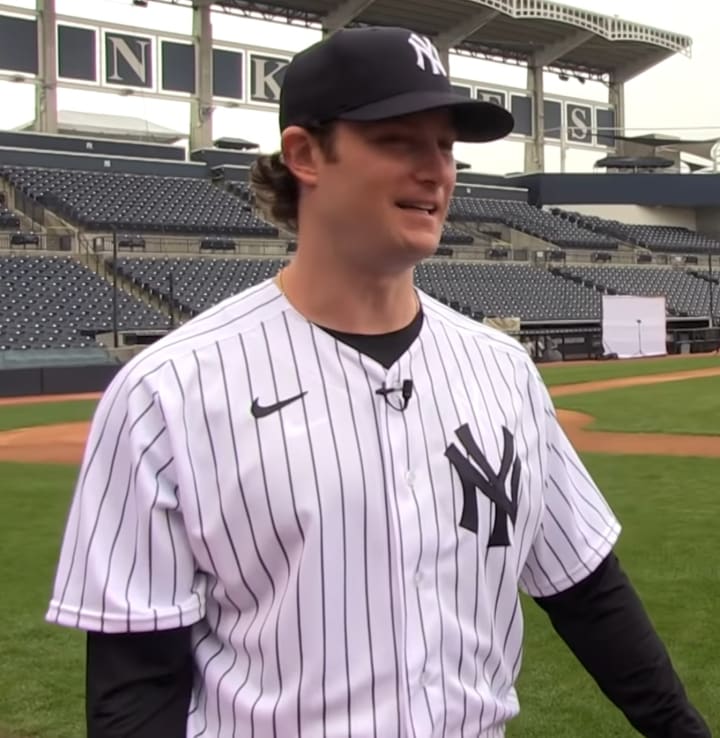 To any Yankees fans reading this, I want to apologize for burying Gerrit Cole for so long (I even mocked him during a Villainess Review). I was one of the few holdouts in 2019 when it came to wanting Cole. I said "We don't need him." I caved in after Aroldis Chapman left me down, and then I was all in on Cole when the Yankees got him in 2020. Yet when the Yankees fell short in 2020 and 2021, all I did was blame Cole. A little bit of Chapman, too, but I blamed Cole. I even went as far as saying "I told you so" to fellow Yankees fans. Yet 2022 saw Cole perform very well and he was lights out, especially in the postseason. I'm happy to have him as a Yankee, and thank goodness it's a long deal.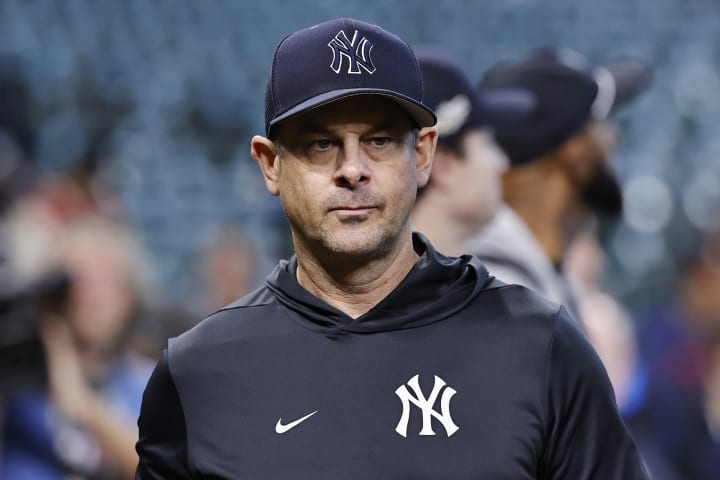 I'll just say this: anyone who wants Aaron Boone fired as Yankees manager should just turn in their Yankee fan card right now, especially if you actually prefer Joe Girardi to him. I hear this all the time from Girardi apologists, with the main argument being 2009. Of course, 2009 saw the Yankees win the World Series during Girardi's second year as skipper, but let's get one thing straight: the team had Hall of Famers at every position. ANYONE could have managed that team! Girardi later missed the postseason too many times with that strong lineup, and made mistakes that cost the Yankees too many games. Boone has never missed the postseason. The right attitude to have is to want to keep Boone as manager. And to those of you who still think Girardi's better, look what's happened in Philly after he got fired from that job and try to defend Girardi.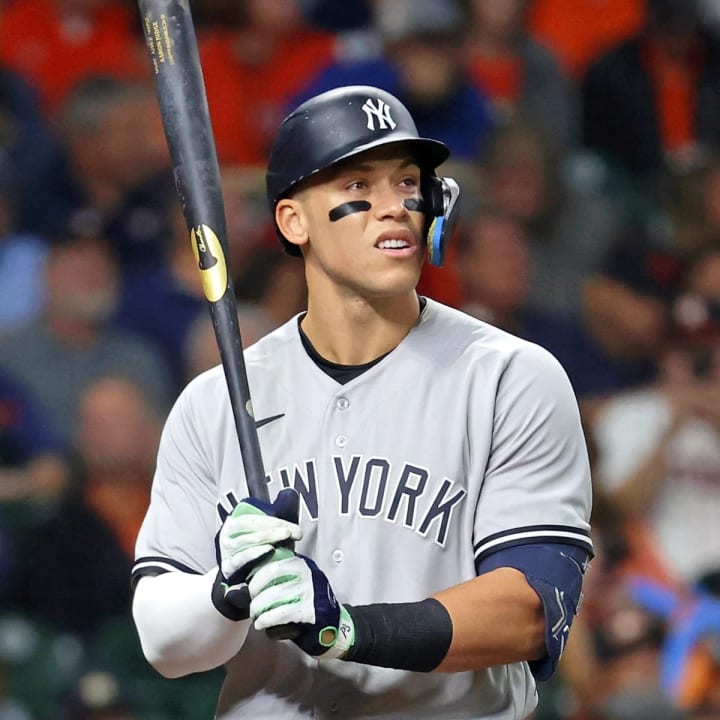 The main concern surrounds another Aaron--the one who hit 62 home runs this season. You know, we really shouldn't be having this discussion. The Yankees should have just given Aaron Judge a big contract prior to this season, and there'd be no problems. Instead, he got a one-year deal with eventual incentives, and all Judge did was place himself in baseball immortality, that's all. The good thing is that it could be good enough for the Yankees to keep Judge. The bad thing: it could good enough to turn Judge into the biggest bargaining chip since the Red Sox traded Babe Ruth 102 years ago. We all know the paradigm shift that deal caused. The Yankees' job during this offseason is a simple one: whatever Judge wants, double it! Granted, the Yankees' team is very deep, but Judge needs to remain for the mental health of every fan, mine especially.
2022 was a...therapeutic season for this Yankees fan. 2019's result actually left me wondering what I did wrong as a Yankees fan. 2020 was hampered by the pandemic and left me with a "wake me in October" attitude, and the result didn't help me either. 2021 was the worst for me; a terrible losing skid during September saw me actually lose my Twitter account because I lashed out at a Blue Jays fan. I returned on October 12 of last year, but I took the time to realize that I needed to be much better and be more respectful. I lowered my expectations for 2022, and even then, the Yankees ended up playing for the pennant. The result sucked, but even so, I am very happy as a Yankees fan. I feel like 2023 will be good for the Yankees, especially if #99 remains in pinstripes.
About the Creator
Born on March 18, 1985. I am an avid fan of sports and wrestling, and I've been a fan of female villains since the age of eight. Also love movies--especially comedy and horror--and among my favorite TV shows are The Simpsons and Family Guy
Reader insights
Be the first to share your insights about this piece.
Add your insights