6 MMA Fighters Who Are Just As Nerdy As You
Many MMA fighters have stepped into fandoms over the years: here are 6 fighters who are just as nerdy as you.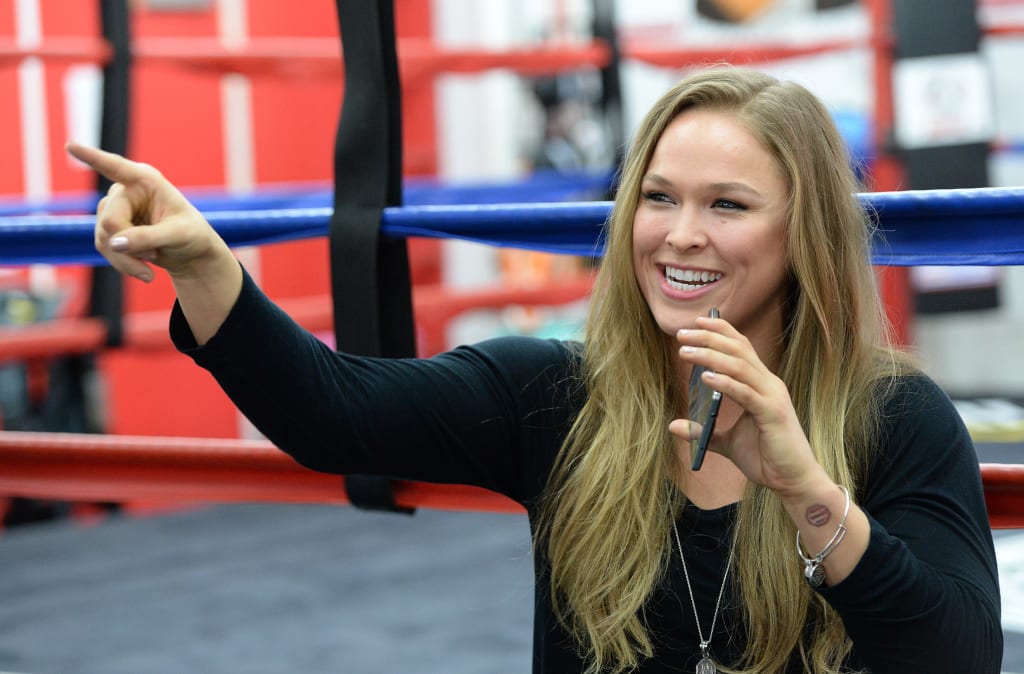 Jayne Kamin-Oncea - USA Today Sports
Not often do we hear about a crossover between mixed martial mrts and nerd culture, yet recently it's become more common for people in any of the common fandoms like #popculture, #anime, #gaming or even #cosplay to become MMA fans. The draw of MMA has a lot to do with the intense nature of the sport and the massive followings that several fighters have built while MMA rose to become one of the most watched sports, surpassing Major League Baseball with over 300 Million worldwide fans.
Now, I'll be honest though; I've never been a big MMA fan, nor have I ever been a wrestling or boxing fan. I never really understood the draw, but that doesn't mean that there aren't countless fans of both mixed martial arts and any number of fandoms in the world. The same can be true of many athletes in the MMA; just because they are professional athletes that doesn't mean that they can't be fans of various fandoms or have dreams of stretching themselves outside of the fighting world.
There have been countless instances of fighters stepping into various fandoms over the years, and here are six fighters who are just as nerdy as you or I.
6. Benson "Smooth" Henderson - Comic Books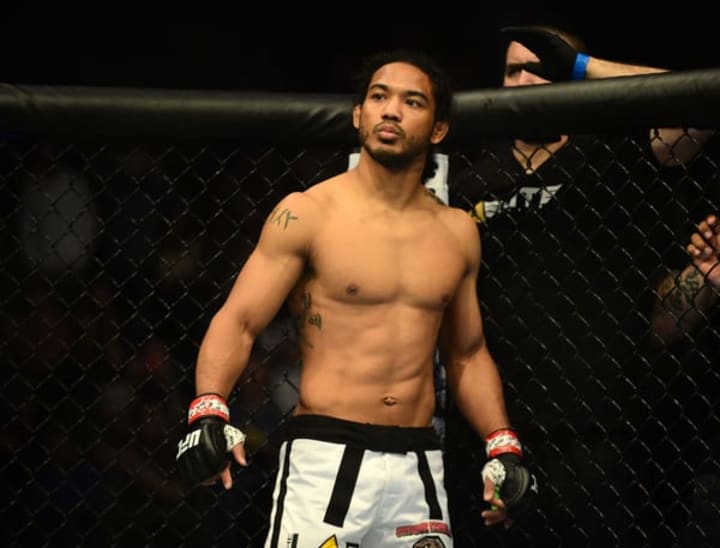 Win/Loss: 24 - 7
Styles: Taekwondo, Wrestling, Boxing & Brazilian Jiu-Jitsu
Division: Lightweight (2006-2015, 2016-Present), Welterweight (2015-2016)
Bendo has gone from being one of the most maligned fighters in #UFC history, thanks in part to a series of split decision victories that were controversial to say the least. Yet, back in 2015 he rose back to be a fan favorite after his David & Goliath upset win against Brandon Thatch.
Bendo is a bad-ass fighter, but after getting to know him you'd think he was just like you, especially after he shows you his comic book collection. He's been a lifelong fan of #Marvel Comics, but not the staple characters like #CaptainAmerica and #IronMan. Bendo has collected X-Force and every issue that has an appearance by Shatterstar, dating back to his first appearance in New Mutants in 1991.
5. Angela "Overkill" Hill - Cosplay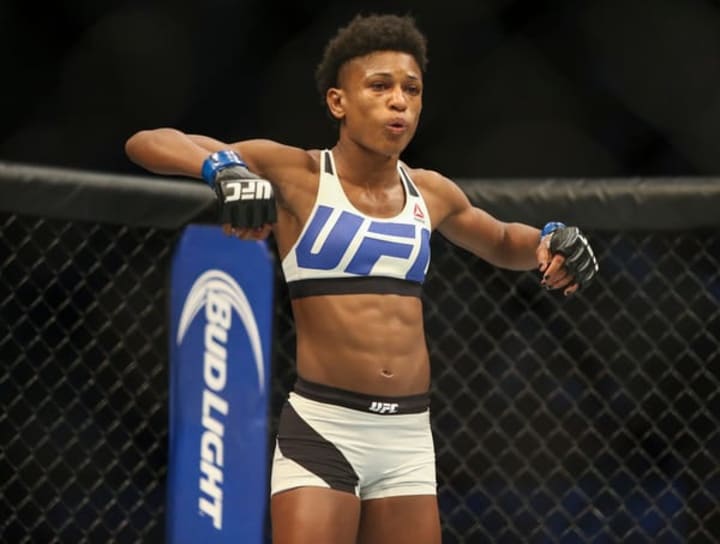 Win/Loss: 6 - 3
Styles: Muay Thai, Kickboxing
Division: Strawweight
You may have witnessed one of her many attempts to merge her love for video games with her fight weigh-ins. Most recently, Angela worked in the Street Fighter reference as she wore Sagat's eye patch and even mirrored the iconic laugh and round start stance.
Yet, #StreetFighter is only the most recent in a series of weigh-ins for Angela. In an interview with Kotaku, Angela admitted that over the years she's cosplayed as a variety of other characters:
A Fallout Vault-dweller
Dhalsim from Street Fighter
Sagat from Street Fighter
One of the warriors from the movie The Warriors
Afro Samurai
#Cosplay helped Angela get her mind off of what was going on around her and what everyone was or wasn't saying about her fights. So she continued prepping for her fights with a variety of cosplay outfits.
4. Roxanne "Happy Fighter" Modafferi - Anime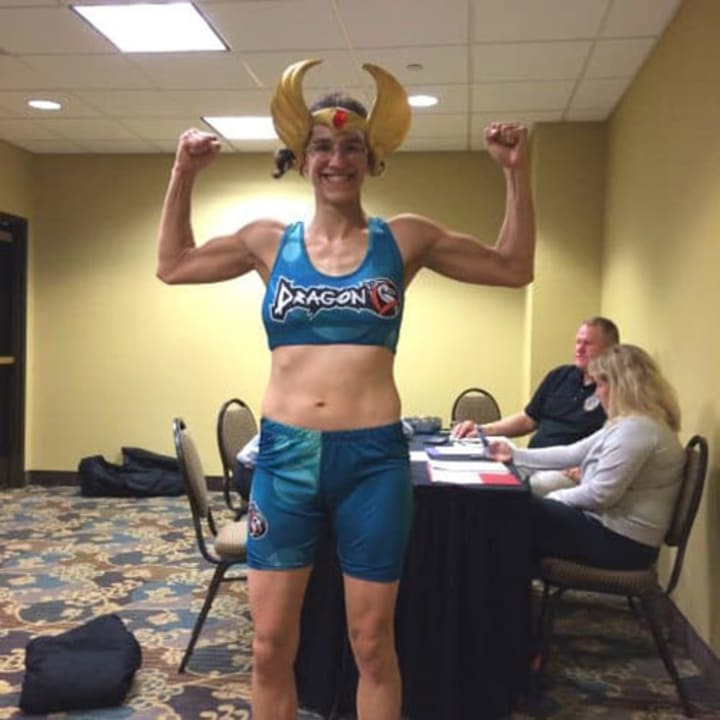 Win/Loss: 19 - 13
Styles: Judo & Brazilian Jiu-Jitsu
Division: Flyweight (Pre- 2009), Bantamweight (2009 - Present)
As a self proclaimed Jedi Knight, Roxanne Modafferi is about the farthest thing from an MMA fighter as you would imagine based on the first, second, third and seventh glance. Yet, Roxanne is one of the nerdiest fighters in the league.
Roxanne has a degree from the University of Massachusetts in Japanese Liguistics, and is a HUGE fan of the Otaku culture, anime and basically anything Asian. She's even posted several videos of her own super secret ninja maneuvers as well as her bid to be chosen as Naruto's "Hokage of the Day" saying that Naruto's personality and tenaciousness have been a big inspiration to her throughout her MMA training.
3. Demetrious "Mighty Mouse" Johnson - Future Gaming Streamer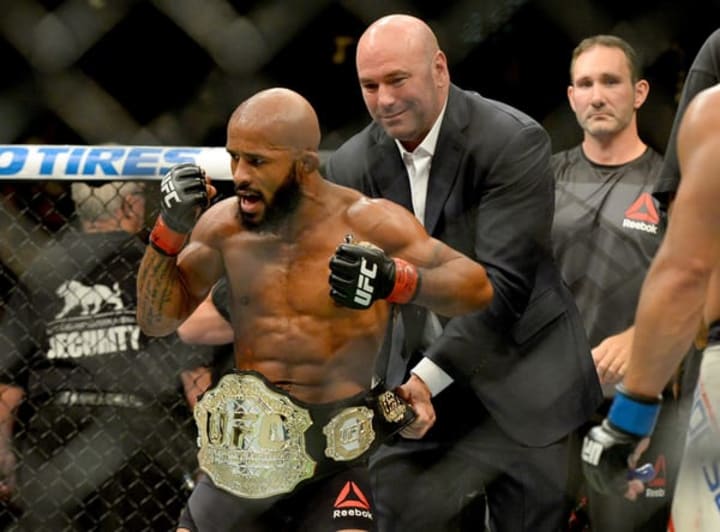 Win/Loss: 25 - 2 - 1
Styles: Wrestling, Muay Thai, Pankration & Catch Wrestling
Division: Bantamweight (2007-2012), Flyweight (2012-Present)
Back in 2016 Johnson, aka Mighty Mouse, took to a Podcast and explained how he grew up playing video games. It was something that he was always invested in: his mother, brother and sisters played video games every night after dinner. He fell in love with several games over the years, but primarily invested in fantasy #RPG and #MMO games.
To him, playing games helped him calm his mind. He felt that through video games, his mind was stretched and tested. Then he found #Twitch and discovered that he could watch guys play the games that he grew up playing. Shortly thereafter, he began Twitch streaming and began focusing his time out of the octagon on developing his streaming viewership. Demetrious figured that after his fighting life was done, he could step into being a full-time streamer. Mighty Mouse is even stepping into the upcoming #ForHonor Live Stream for the War of The Factions on Feb 7th alongside #LaurenCohen and #JasonMomoa.
2. Ronda Rousey - Pokemon, WoW and DragonBall Z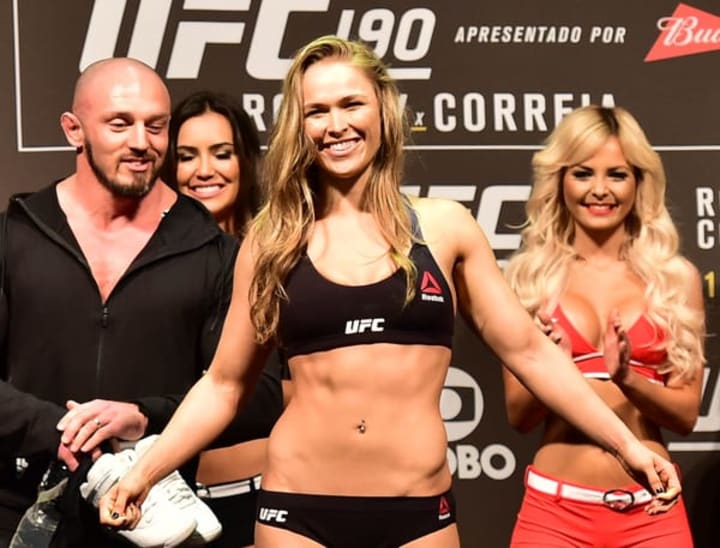 Win/Loss: 12 - 2
Styles: Grappling & Judo
Division: Featherweight (2011), Bantamweight (2012-Present)
Now, it may or may not be surprising to learn that Ronda Rousey, one of the most volatile fighters in the MMA (regardless of recent fights) is a fan of a certain classic anime series, Dragon Ball Z. She's even admitted to having a crush on Vegeta growing up. Yet what adds to her nerdiness is that she regularly joins her clan in World of Warcraft.
Now just because someone plays WoW or grew up with Dragon Ball Z, it doesn't necessarily qualify them as a nerd. But it goes without question to add her to the list because of her obsession with Pokemon. Fans of Rousey may not remember, but at sixteen Rousey was a moderator on a popular Pokemon forum and has even spoken fairly candidly about her love for Pokemon in general.
1. Josh "Warmaster" Barnett - Tabletop Gaming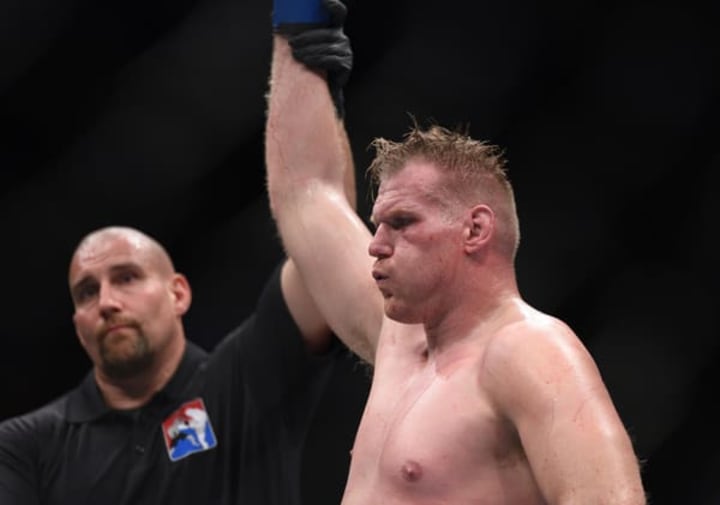 Win/Loss: 35 - 8
Styles: Catch Wrestling, Grappling, Muay Thai & Brazilian Jiu-Jitsu
Division: Heavyweight
Now, Josh Barnett has the appearance of being a major combatant in the MMA, and he's one of the longest tenured fighters in the history of the sport; still competing on a high professional level. He's seen the legendary Pride ring in Japan, and had a successful career as a WWE-style pro wrestler.
However, Barnett has a lot of passions outside of the ring that include moshing at local hardcore shows and jumping into pop-up Magic: The Gathering games. Yes, you read that correctly: Josh Barnett is huge in the competitive Magic world, even appearing in several web-streamed tournaments. Josh flaunts his Magic victories almost more than his victories in the cage, which is why he takes the number one spot on this list.
About the Creator
Husband. Father. Gamer. Cinema Lover. Mix it all together, and there I am. I love all things pop-culture and coffee; but coffee is the best.
Reader insights
Be the first to share your insights about this piece.
Add your insights