2019 NBA Mock Draft
What does the draft look like after the big three?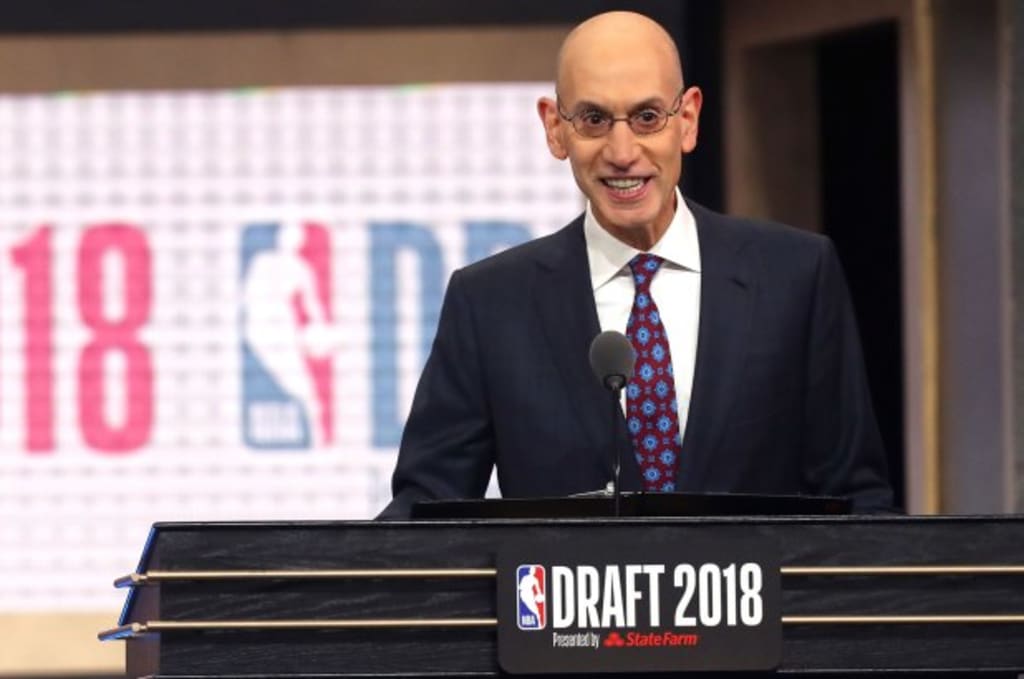 1. New Orleans Pelicans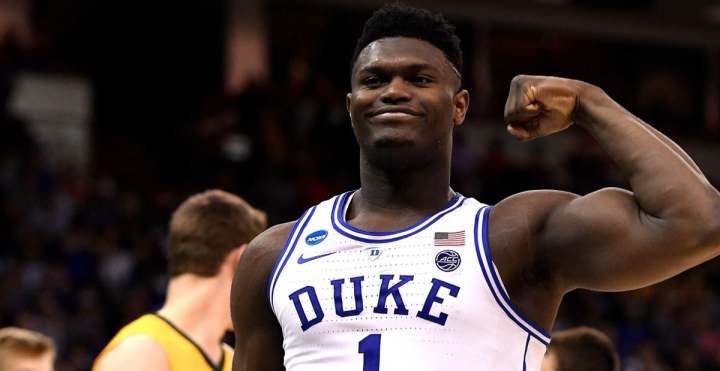 The pick: Zion Williamson F
Probably the number one pick with the most consensus in NBA history, Williamson will have big shoes to fill for the Pelicans. He should have no problem doing so as his combination of freakish athleticism and skill will give the Pelicans the star they so desperately need. The Pelicans will be one of the most fun teams to watch on league pass next season.
2. Memphis Grizzlies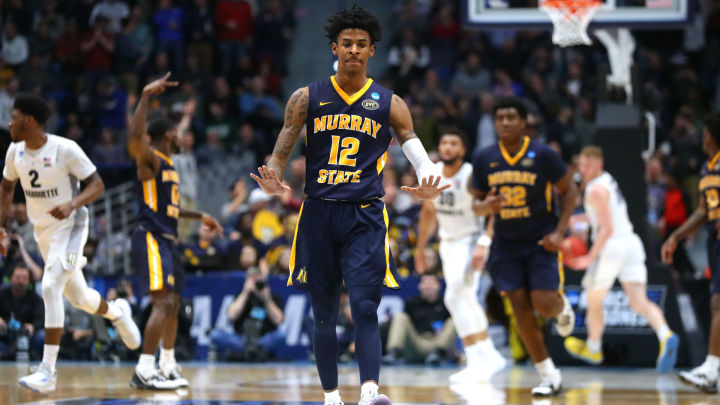 The pick: Ja Morant G
As Zion is the lock of all locks to go number one, I think it is safe to say the same about Ja Morant going second. The only player to average at least 20 points and 10 assists in NCAA history, his playmaking and scoring from the point guard position set him apart from his peers in this draft. His decision-making is worrisome at times, but that shouldn't give the Grizzlies any second thoughts.
3. New York Knicks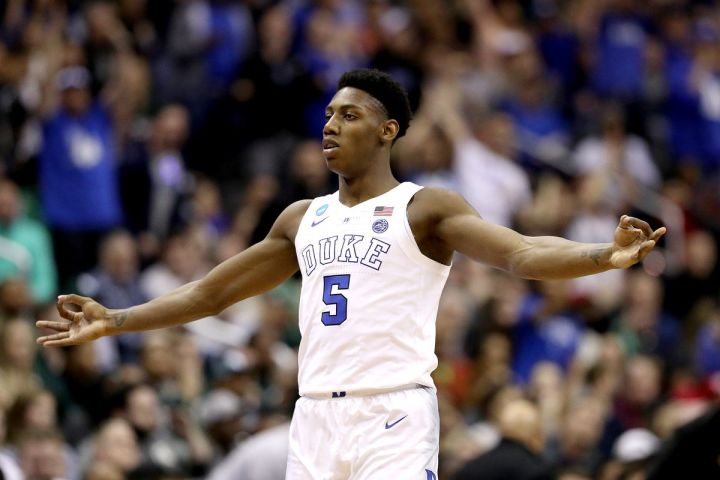 The pick: RJ Barrett F
Often overshadowed by his teammate, Zion Williamson, while at Duke, RJ Barrett put together quite the impressive season. Barrett emerged as a great playmaker and scorer, showcasing his ability to handle the ball and run the pick and roll with success. His decision-making and shot selection are a bit worrisome, but his talent far outweighs those concerns for the Knicks.
4. New Orleans Pelicans via Los Angeles Lakers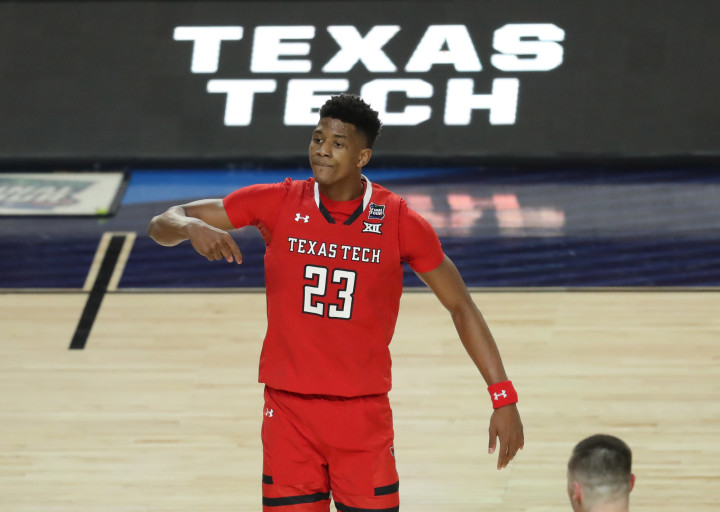 The pick: Jarrett Culver G/F
With the Pelicans backcourt now consisting of Lonzo Ball and Jrue Holiday, they are in desperate need of some shooting. Culver's ability to create his own shot should make him appealing to the Pelicans, whose offense may look ugly at times this year. Culver's defensive versatility only adds to the strong defense the Pelicans will have on the floor next season.
5. Cleveland Cavaliers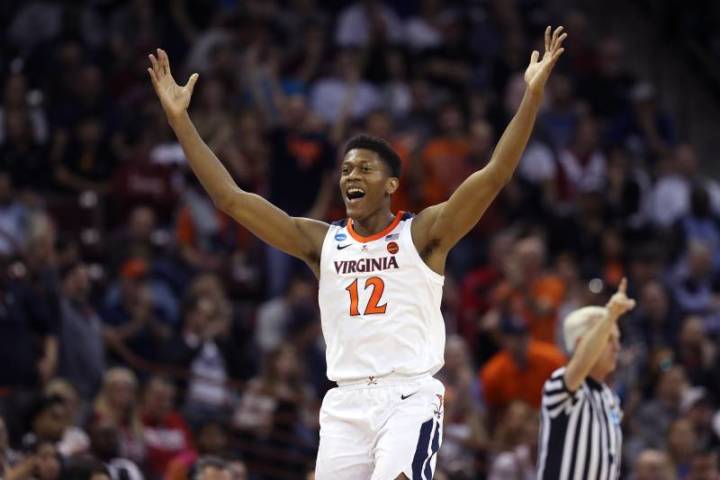 The pick: De'Andre Hunter G/F
The Hawks are very high on Hunter, and it wouldn't be surprising to see them try and package their picks to move up and take him here, but if they don't, the Cavs will. Hunter's defensive versatility and three-point shooting are welcome additions to a Cavs team that needs anything they can get.
6. Phoenix Suns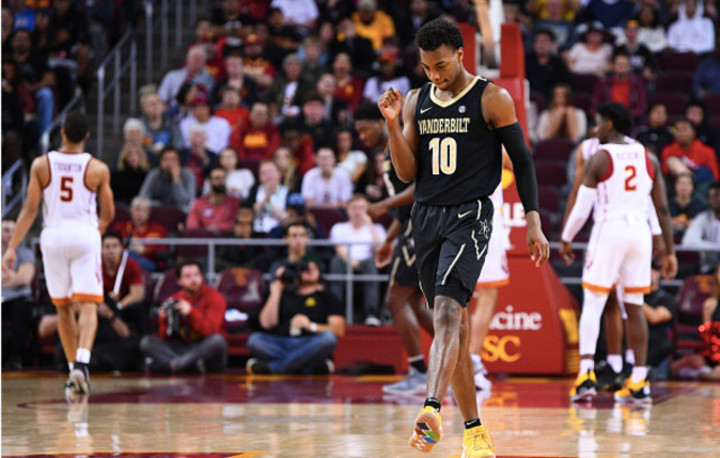 The pick: Darius Garland G
Garland's ability to run the point position effectively while also being able to play off the ball because of his shooting will be exactly what the Suns need in pairing a guard with combo-guard Devin Booker. The Suns aren't really in a position to be drafting for need, but instead, for the best talent available; lucky for them, they get both here.
7. Chicago Bulls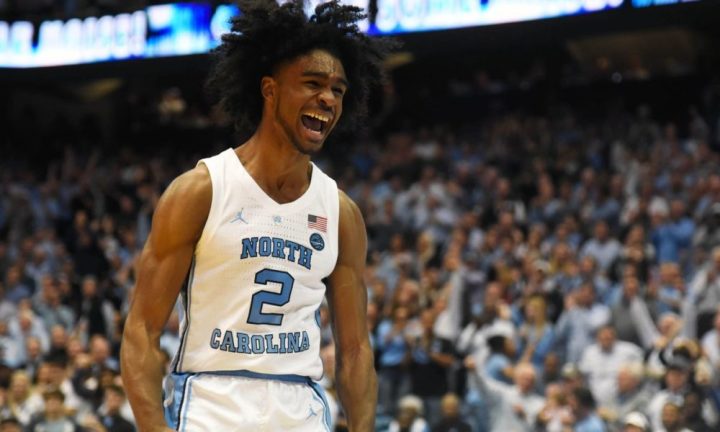 The pick: Coby White G
The Bulls will be disappointed about missing out on the two best guards in this draft, but they are still getting a talented player at a position they desperately need talent at. White has excellent size for a point guard and excels at playing with pace. He excels at playing with the ball, both in his hands and out of them, making him a great option to play next to Zach Lavine.
8. Atlanta Hawks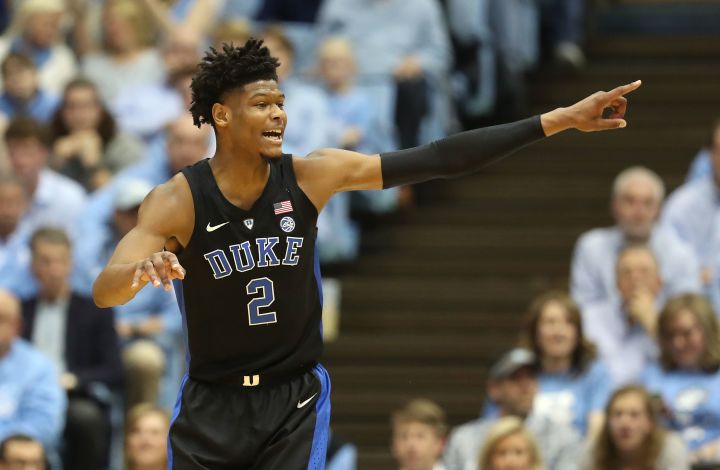 The pick: Cam Reddish F
Reddish has all of the physical tools to succeed with his size, length, and athleticism, but he struggled to pull it together during his year at Duke. He projects to be a good NBA three-point shooter and defender. Reddish would fit perfectly into a Hawks team that would not ask him to do too much right away.
9. Washington Wizards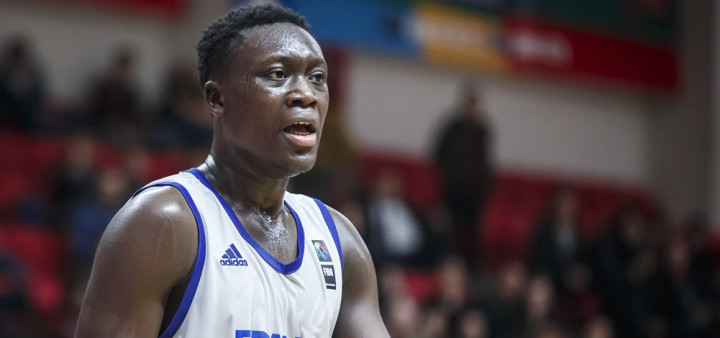 The pick: Sekou Doumbouya F/C
The Wizards, although they act like they aren't, are about to enter a long rebuilding process. They can afford to take their time on a prospect that needs just that—time. Doumbouya has been raising his stock in workouts after showing great potential in France this past season. He makes perfect sense here.
10. Atlanta Hawks via Dallas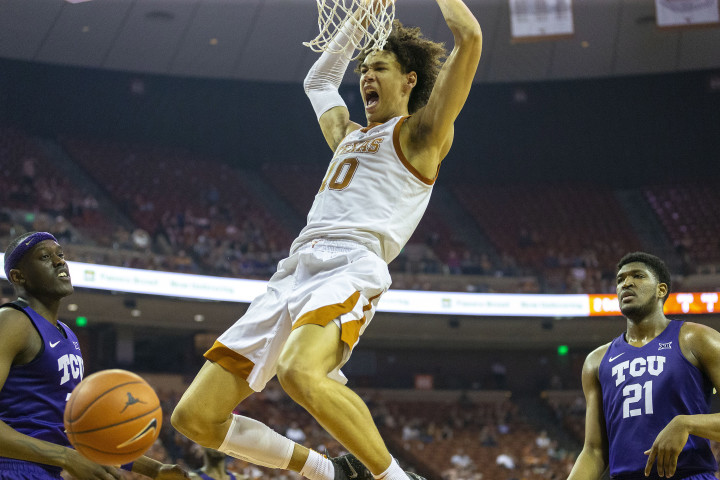 The pick: Jaxson Hayes C
Hayes is an intriguing prospect because of his athleticism and mobility at his size. He is raw as a basketball player, but flashy enough to make him a very appealing prospect, especially to an Atlanta team with two lottery picks. He will have time to grow with a young Atlanta team.
11. Minnesota Timberwolves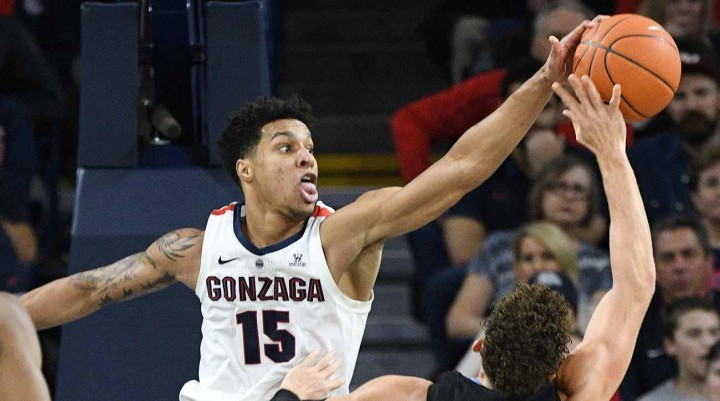 The pick: Brandon Clarke F/C
Brandon Clarke is exactly what the Timberwolves need next to Karl-Anthony Towns in the frontcourt. Where Clarke excels defensively, Towns lacks, and where Clarke lacks offensively, Towns excels. We're going to look back on this draft in a few years and wonder how Clarke made it to 11.
12. Charlotte Hornets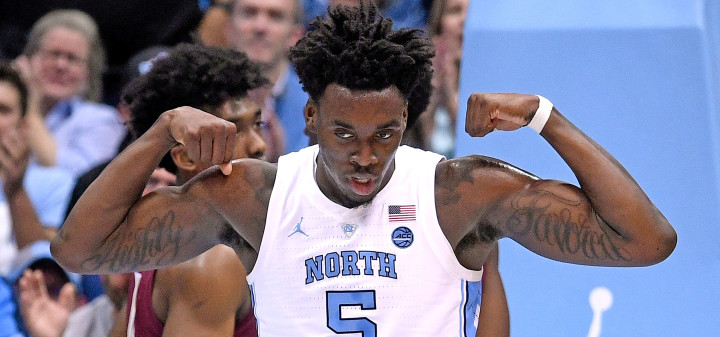 The pick: Nasir Little F
Assuming that Kemba Walker is out the door this summer, the Hornets have a lengthy rebuild ahead of them. Little, a former five-star recruit, struggled to live up to the hype during his time at UNC, but his long-term potential is too exciting for the Hornets to pass up here.
13. Miami Heat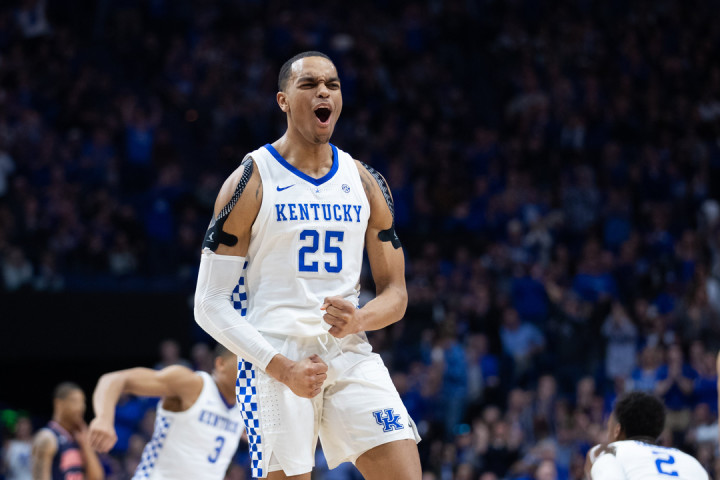 The pick: PJ Washington F
Washington is undersized for the power forward position, but what he lacks in size he makes up in defensive versatility and his ability to spread the floor. He can contribute right away and should continue to round out his game and develop, making him the perfect piece for a Heat team that is possibly on the verge of a rebuild but still trying to compete.
14. Boston Celtics via Sacramento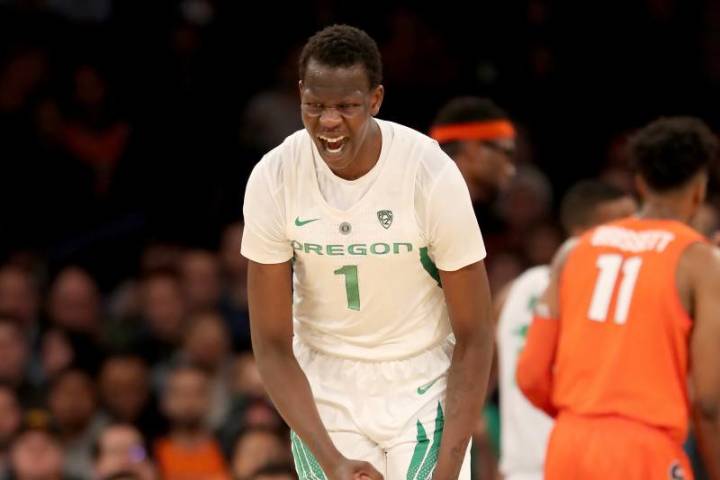 The pick: Bol Bol C
Some teams have concerns about Bol Bol's health and character, but the late lottery seems like the area in the draft where his potential far outweighs any concerns teams may have. I can definitely see Danny Ainge taking this risk, especially considering the Celtics may not be competing for a championship in the coming years.
15. Detroit Pistons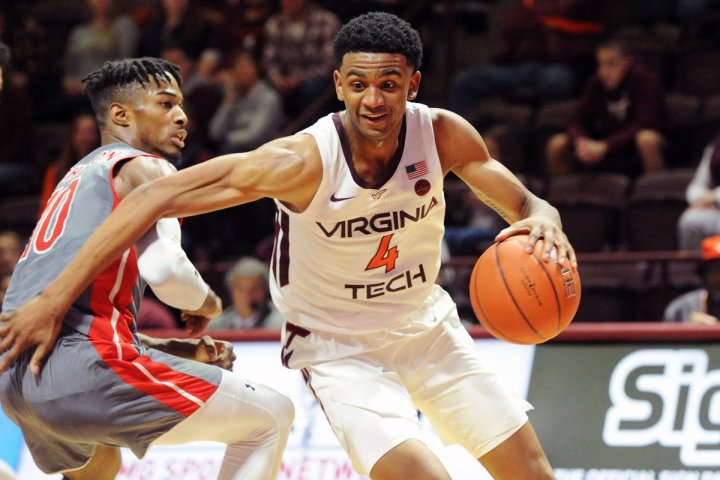 The pick: Nickeil Alexander Walker G/F
Walker has the length and skill to play both guard positions and even a little small forward. His perimeter shooting, defensive versatility, and physical tools will allow him to contribute right away while he is still fine-tuning his game.
16. Orlando Magic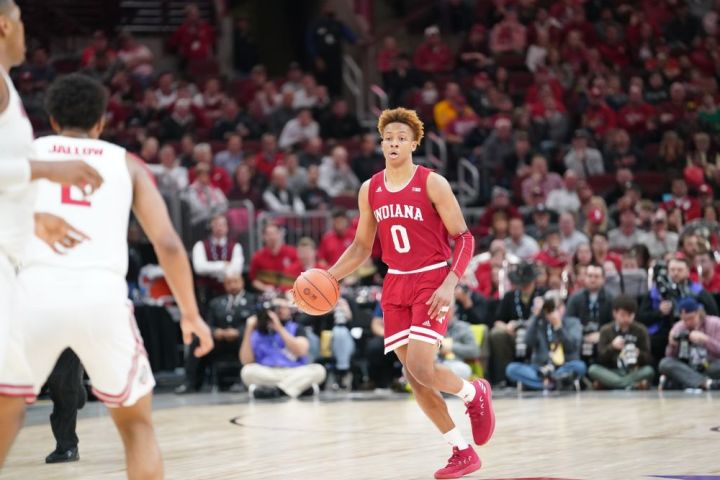 The pick: Romeo Langford G
Langford needs a few years to finish developing, which should line up with some contracts coming off of the books in Orlando. He showed flashes during his season at Indiana that makes him worth the risk for the Magic.
17. Atlanta Hawks via Brooklyn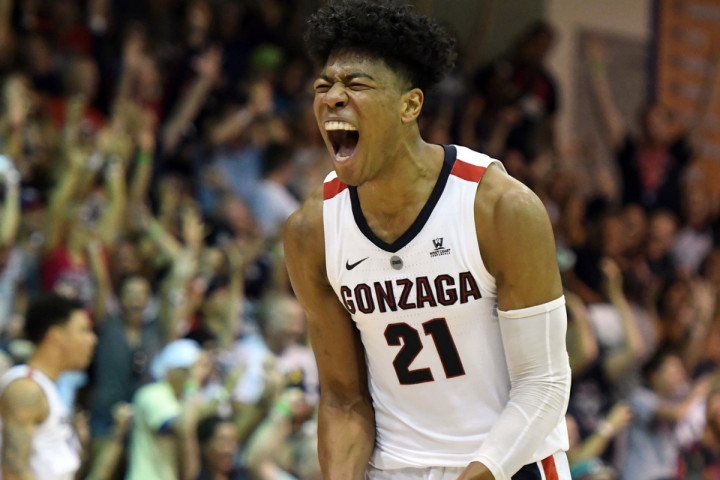 The pick: Rui Hachimura F
I think Rui makes the most sense around this portion of the draft. His offensive ability makes him quite an enticing prospect, but his defense can sometimes make him completely unplayable. He's also a little undersized, which may just not matter in today's NBA, but is still enough to make teams a little hesitant to take him.
18. Indiana Pacers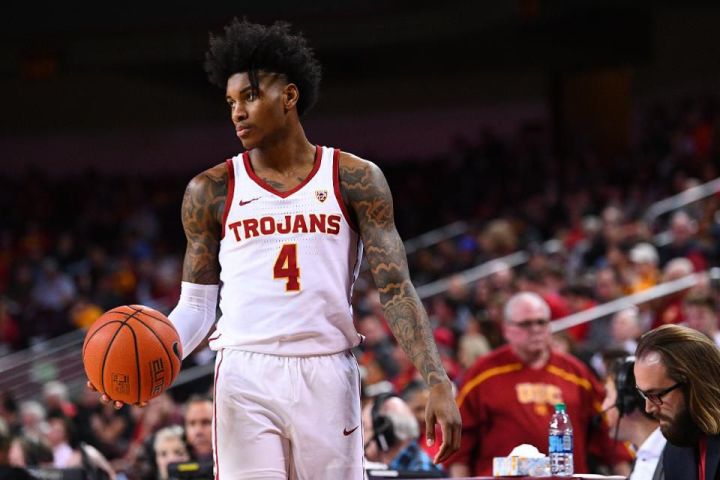 The pick: Kevin Porter Jr. G
Some teams have questions about Porter Jr.'s commitment to the game, but at this stage in the draft, his upside outweighs the concerns. Porter's ball-handling ability and shot creation should help the Pacers replace the loss of Tyreke Evans.
19. San Antonio Spurs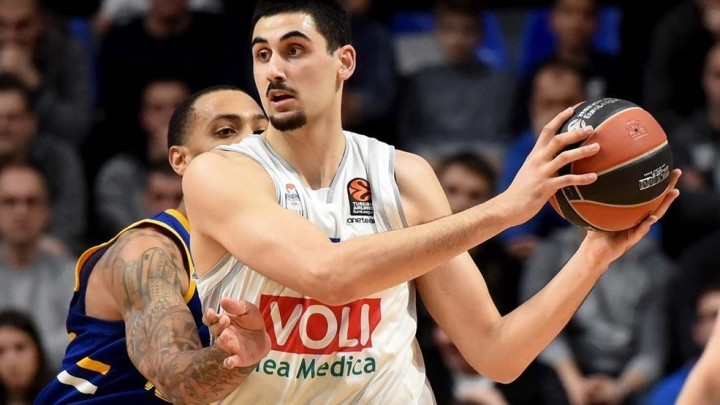 The pick: Goga Bitadze F/C
The European big man is exceptionally gifted offensively for his size. His ability to stretch the floor and pass the ball from his position should be extremely appealing to a Spurs team that could use some depth in the frontcourt. Plus, he seems like the perfect Spurs player.
20. Boston Celtics via Los Angeles Clippers
The pick: Tyler Herro G
Reports are that Tyler Herro wowed the Celtics during his pre-draft workout when he hit 80 out of 100 threes. Herro's three-point shooting and scoring would be a welcome addition to a Celtics bench that struggled to score at times. As the man said himself, he's a bucket, and the Celtics need buckets.
21. Oklahoma City Thunder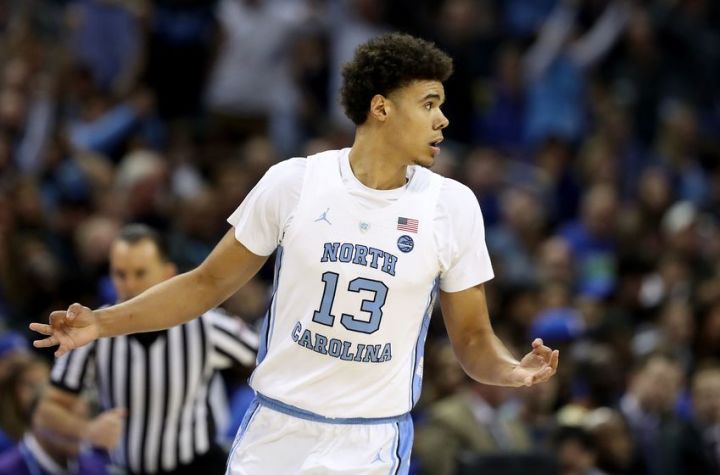 The pick: Cameron Johnson F
Johnson is a long wing who is an excellent three-point shooter. He gives the Thunder wing shooting that they've desperately needed for a few years now. He is a player that can contribute right away for a Thunder team in win-now mode.
22. Boston Celtics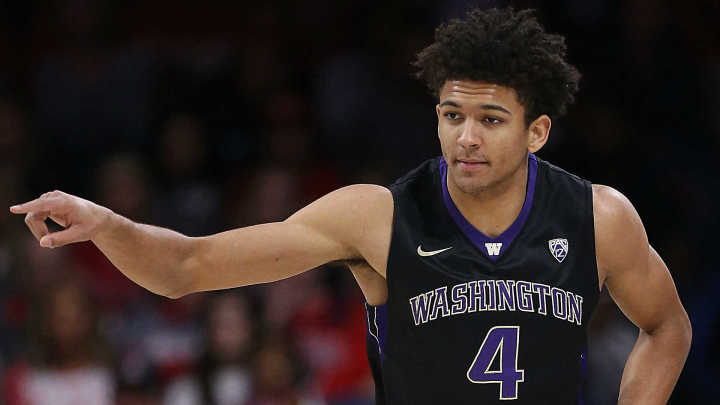 The pick: Matisse Thybulle F
The Pac-12 defensive player of the year is a player I can see Danny Ainge falling in love with. Thybulle averaged a whopping 4.1 steals per game along with 2.6 blocks. Thybulle's defensive versatility and projected NBA three-point shooting would be welcome additions to a Celtics roster that might be seeing a lot of turnover.
23. Memphis Grizzlies via Utah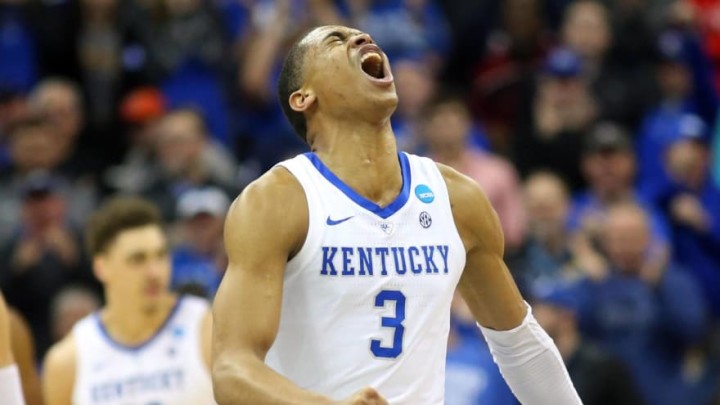 The pick: Keldon Johnson G/F
Johnson has a lot growing to do in terms of his ball-handling ability, but he's a versatile wing player who can shoot the ball well. With Ja Morant handling the ball most of the time, Johnson should be able to contribute right away while also having time to grow. Johnson fits right into Memphis' timeline.
24. Philadelphia 76ers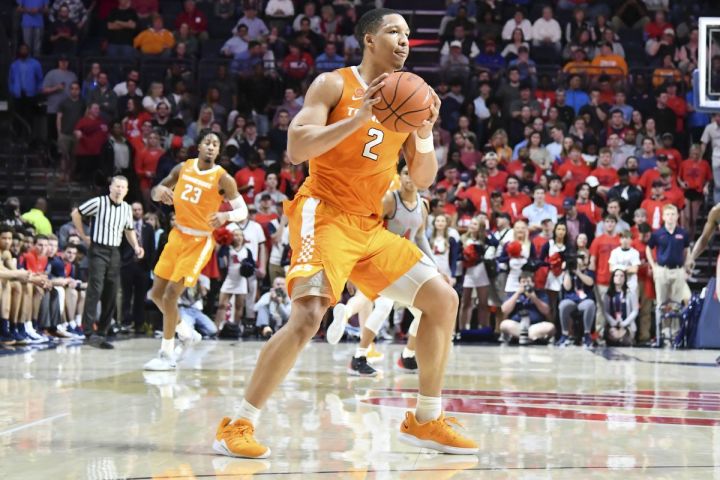 The pick: Grant Williams F
The Sixers have one of the best starting lineups in the league, but they severely lack bench depth. Williams would give them depth a couple of positions. He is a little undersized but does a lot of things well, and I think teams will fall in love with his motor.
25. Portland Trailblazers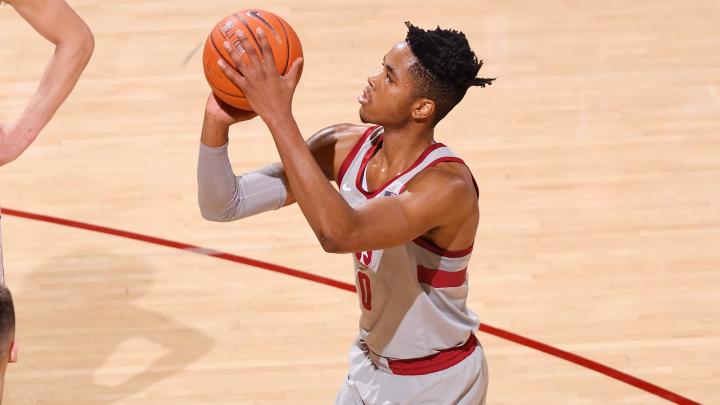 The pick: KZ Okpala F
Okpala is extremely raw as a basketball player, but the physical tools he possesses make him an appealing prospect. He will get to learn for a year while Mo Harkless and Evan Turner play out the last year of their respective contracts.
26. Cleveland Cavaliers via Houston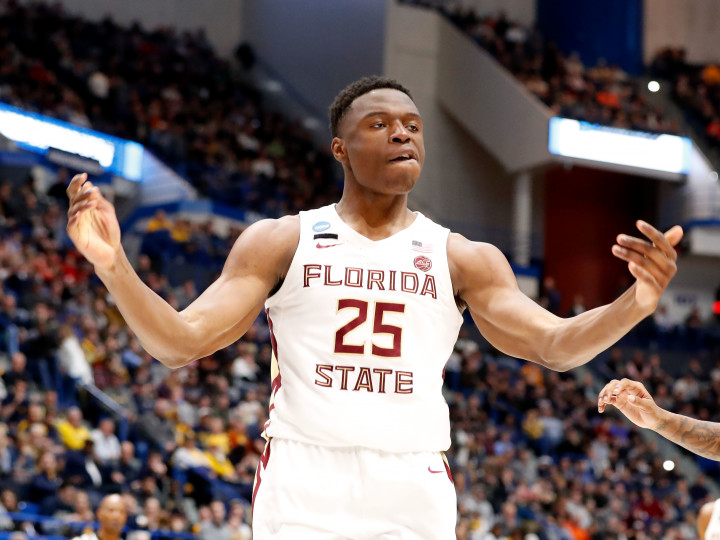 The pick: Mfiondu Kabengele F/C
The explosive and long big man has improved a lot offensively. There is a lot to like about his game on both ends of the floor. An underutilized player in college, he might be ready to break out given the right opportunity.
27. Brooklyn Nets via Denver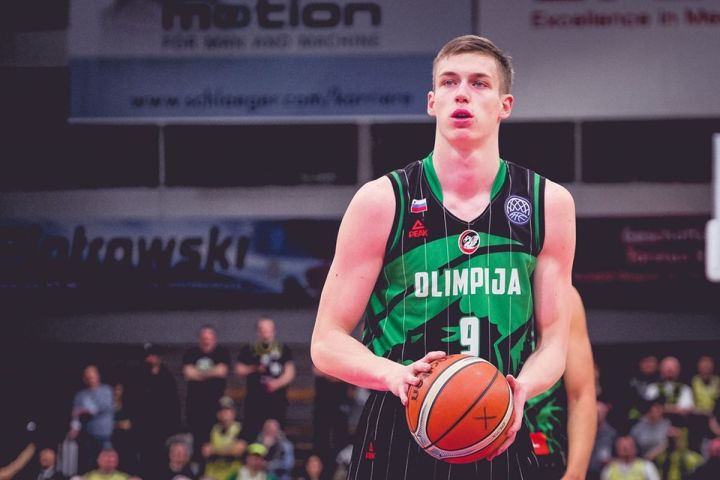 The pick: Luka Samanic F
The face-up forward from Croatia fits into Brooklyn's scheme of spreading the floor and shooting threes. His upside is high and will be appealing to a young Brooklyn team that is also trying to be as competitive as possible.
28. Golden State Warriors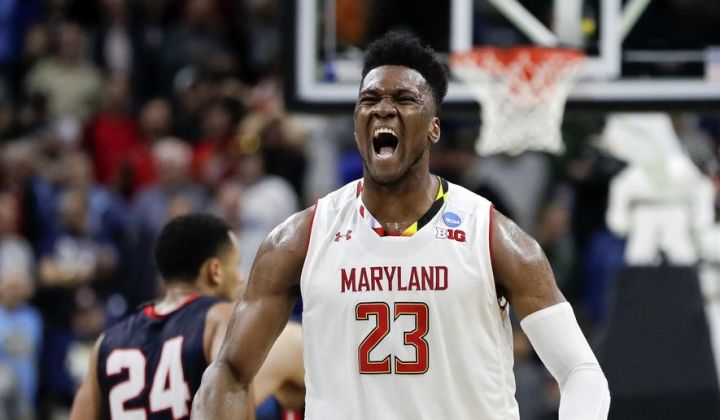 The pick: Bruno Fernando C
Fernando's athleticism and size will make him appealing for a Warriors team that sorely needs depth at the center position. He has some growing to do in terms of scoring the ball, but a Warriors offense that won't rely on him too much should allow him time to grow.
29. San Antonio Spurs via Toronto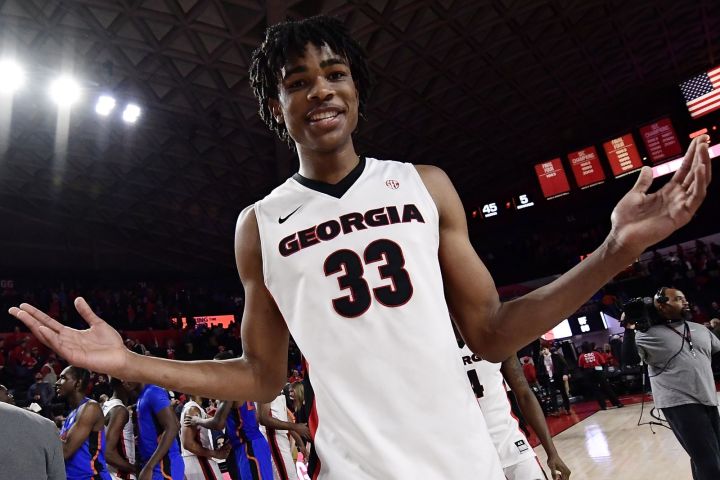 The pick: Nicolas Claxton F/C
Claxton is a lengthy and athletic big man who is still growing as a scorer and defender. He showed some promise during his time at Georgia, making him a worthy investment this late in the first round for a rebuilding Spurs team.
30. Detriot Pistons via Milwaukee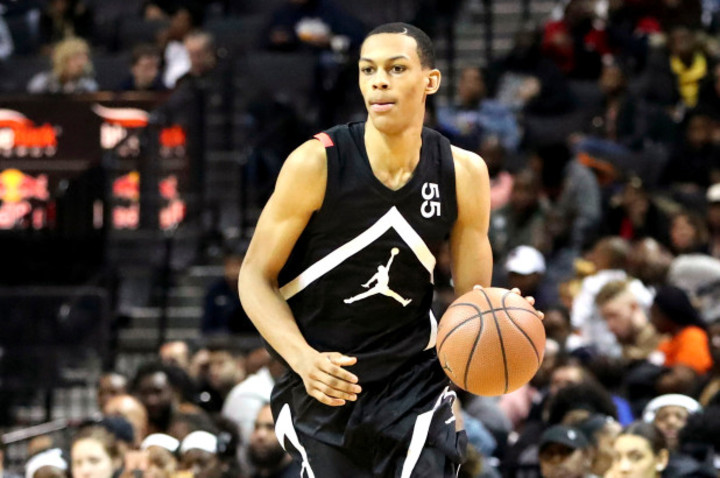 The pick: Darius Bazley F
Bazley sat out the season but didn't look like he missed a beat at the combine. He is a polished offensive player who's length and athleticism allow him some defensive versatility. He will be a welcome addition to a Pistons team in need of some wing depth.