Why Trading Spot Metals is a Smart Move?
Why spot metal trading is popular globally!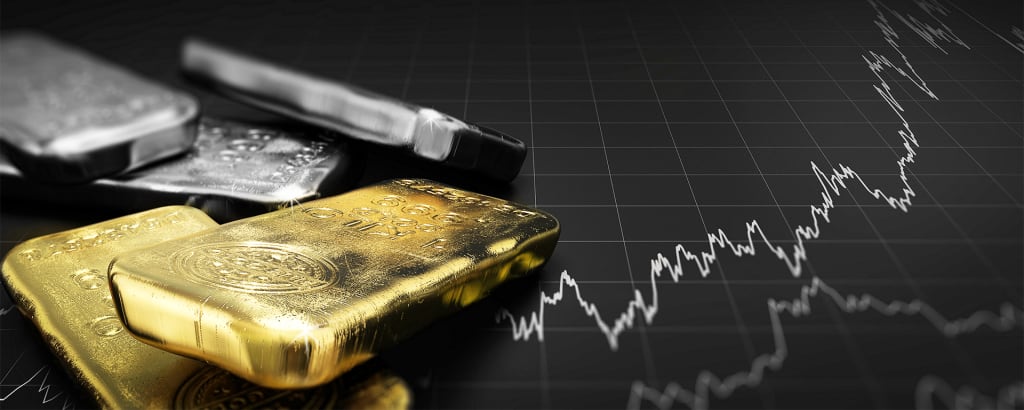 Photo by capitalxtend.com on blog
Understand spot metal trading
For thousands of years, people have appreciated dazzling metals like gold and silver. For example, owning actual golden objects was regarded as a sign of affluence and fortune. Even while some of this symbolism may still exist today, modernity has given precious metals new uses, most shown by their usage as a form of investment and security.
Worldwide demand for spot metal trading increased in the twenty-first century. Having tracked gold and silver price data throughout the years, industry professionals can vouch for this. For instance, this page on the history of silver prices provides daily pricing information beginning in the 1960s and records silver price data all the way back to the 1700s. Relationships between supply and demand are crucial in this situation of increased demand. In light of this, it is important to understand how the global economy and the internet have affected the sales of bullion metals.
Why is it globally popular?
In the past, people thought that trading gold or other spot metals were beyond the reach of the average individual. Even yet, this kind of circumstance has changed in more recent times. It just takes a few clicks to see how much easier it is to invest in metals, whether it be gold, silver, platinum, or other types. Retailers and bullion dealers guarantee that anybody can buy precious metals. Even if gold and silver were once thought to be confined to a particular elite or economic class, modernity made sure to reshuffle the deck.
We shouldn't ignore how the internet has contributed to the increase in sales of precious metals. This new investing route has become more established thanks to online bullion purchasing. Currently, completing an online gold or silver transaction is just a few clicks. Customers also have the assurance that things will be delivered safely and securely to their homes.
The onset of globalisation, however, could be the main factor. It could be the only thing that makes realities like the internet feasible. According to a prevalent belief, the globe has become smaller as a result of our connected everyday lives and the technology at our disposal. Whether it be through our computers, TVs, GPS, mobile phones, or other devices. In this regard, the 21st century is a part of a constant rise in technology. The most valuable metals, including gold and silver, are used in a variety of businesses. This final aspect is one of the main explanations why investors think of trading spot metals or precious metals as a successful choice. Therefore, it is crucial to comprehend the primary causes of the bullion market's recent phenomenal achievement.
What makes trade spot metals a smart choice?
Low Market Risk and Volatility
Investing in these metals is so enticing to many investors due to the low risk and minimal market volatility involved. While it is hard to rule out the possibility of market turbulence, the majority of precious metals, particularly trading online gold, are recession-proof and operate independently from equities and bonds.
Numerous investors utilise precious metals as a safe haven account to safeguard a portion of their assets during economic downturns. During the Great Recession and the Pandemic, the value of gold and silver continued to climb, while other investments declined. Compared to real estate and other alternative assets, precious metals are viewed as more stable and predictable.
2. Ideal for Diversification
These Precious metals represent an ideal alternative investment for portfolio diversification due to their constant value growth, low risk, and market stability.
It is important to note that precious metal investments have drawbacks. They lack the same tax benefits and immediate returns as other investments, as well as additional brokerage and storage fees. So, until you sell, you won't realise a profit on your investment.
However, because of these characteristics, it is typically used as a supplementary investing strategy, rather than as a primary one.
3. Products That Can Be Held In Your Hands
There is a certain kind of strength that comes from having a real object to signify your wealth. In the society we live in today, currency is mainly intangible; you won't find stacks of cash sitting in a vault where they can be accessed whenever they are needed.
Because precious metals may be physically held in one's hand, they also provide a tangible route to liquidity. When you have decided that the time has come to sell, you will need to work with your broker and custodian to make the transaction happen. There will be very little paperwork involved, and there will be very little fuss. This quality adds to the value of the investment in terms of its status as a safe haven.
4. Several Distinct Formats
In addition to the many distinct varieties of precious metals available for investment, there are also a number of different formats to choose from. You have the option of buying precious metals in the form of coins, bars, or rounds when you make a transaction. It is important to keep in mind that you cannot buy precious metals on your own and then transfer them into an individual retirement account; instead, you must work with a broker who can oversee the purchase of permitted products.
Investing in precious metals is not for everyone, but it is a worthwhile diversification technique. If you are looking at different kinds of investments, you should think about the advantages of precious metals.
Reader insights
Be the first to share your insights about this piece.
Add your insights