Vocal's Path Forward: Pioneering Change with Reg CF
The Rise of Regulation Crowdfunding as a Remedy for Small and Microcap Companies in the Wake of Economic Crises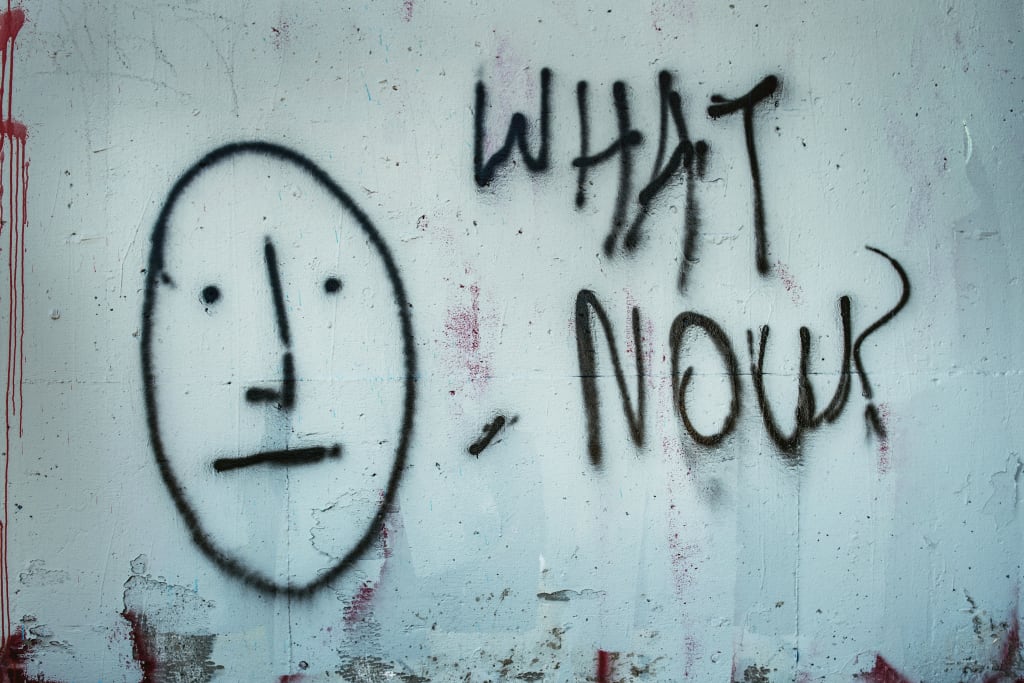 As we have successfully navigated the past seven-year economic cycle and overcome challenges associated with these transitional times, I am excited to begin the next chapter for Vocal, Creatd's flagship product and homebase to millions of creators.
I stay focused on leveraging the strategic solutions we have created to address the systemic breakdowns that have long plagued these sectors. I have been sharing these ideas with a number of the CEOs I communicate with regularly and writing about them on Vocal.
The overall financing in the public markets for various reasons created a testing environment for companies because the big investors' lending structures were detrimental to common retail shareholders.
We now have the opportunity to eliminate the intermediaries that have long acted against the interests of those shareholders. By eliminating the middleman we can go directly to the millions of people who are the engines of Vocal's success and already value being a part of our broader community.
The financial landscape of the small and microcap markets has been influenced by several factors, including the end of the 2008 mortgage-related financial crisis and subsequent government liquidity injections. This influx of cash led to increased valuations and inflated a small bubble. The Covid economic crisis, and its cash bailout further exacerbated the situation, creating inflationary bubbles that impacted various market sectors, including cryptocurrencies and NFTs, pushing off our Web 3.0 visions for another decade.
As the cash euphoria created by the Covid crisis waned, publicly traded entrepreneurial companies faced a new reality: the end of easy money. This shift left behind a toxic environment characterized by overwhelming selling, abusive trading practices, and market makers not following the laws, leading to drastic drops in stock values reminiscent of the 1929 crash and the subsequent Great Depression. The consequences were devastating for retail investors then and now, while benefiting a select few financial barons — hedge fund supremos and institutional players like Goldman Sachs and Citadel.
To pull clear from the chaos, companies in the small and microcap markets are rapidly turning to Regulation Crowdfunding (Reg CF). Historically, raising capital for companies was confined to accredited investors—typically the top 2% wealthiest Americans. However, in 2012, a shift occurred with the signing of The JOBS Act by President Obama. This law permitted entrepreneurs to publicly advertise their quest for pre-IPO investors. By 2016, a new exemption, Regulation CF, came into effect, which expanded the pool of potential investors for early-stage companies to include all Americans. Equity crowdfunding is now a mechanism for companies like Vocal to leverage turning its network into investors. This approach aligns perfectly with our mission to democratize investment and deepen community engagement.
Reg CF emerges as a ray of hope for these companies, providing a promising alternative to conventional financing. By raising capital through Reg CF, companies can bypass the exploitative deals and practices that have tortured management teams for far too long.
This approach to funding empowers everyday investors from the vast network of Creatd and the Vocal platform, fostering a sense of ownership and community support. We welcome the opportunity for the first time to offer Vocal's community of creators direct participation in the revenues of the company. These creators believe in the platform, they support each other, they want the platform to grow and flourish. This is a healthy, positive business model, built on real success and not on gaming a broken market.
For companies like Creatd ($VOCL), navigating the challenges and pressures of the market has been a daunting task. The allure of convertible bonds with warrants attached seemed like the only viable option for raising capital, but in the end it came at an unforeseen cost to shareholders. As we refused to bow to the demands of a reverse split and common stock financing, we realized the need for a more progressive and sustainable approach that did not include dilution to shareholders.
Our answer lies in Reg CF — a strategic alternative to escape the implosion of the microcap public market space. By raising up to $5 million in capital through a Reg CF campaign, we plan to improving the company's financial position and long-term viability. This move will create a catalyst for upward momentum in our common stock $VOCL. This will allow us to focus on growing revenues for our flagship product, Vocal, and to continue to leverage its position in the creator economy.
Reg CF provides several advantages for companies seeking financing. It serves as a litmus test, validating the company's business model and enhancing its credibility. By avoiding immediate dilution for existing shareholders and reducing vulnerability to short sellers, companies can safeguard their long-term growth prospects.
As we prepare to announce our Reg CF campaign formally, we are excited about the opportunities it presents. Reg CF emerges as a probable answer for the small and microcap markets, providing a level playing field for all stakeholders involved. It empowers us to chart a sustainable path forward and secure the support of our passionate community and new investors alike.
Follow me on X (AKA Twitter) to keep updated. Share your thoughts and comments below.
Reader insights
Be the first to share your insights about this piece.
Add your insights