Top 10 Online Courses for Mastering the Stock Market
Mastering the stock market doesn't require a degree from Wharton any more. These online courses will help you learn the ropes well enough.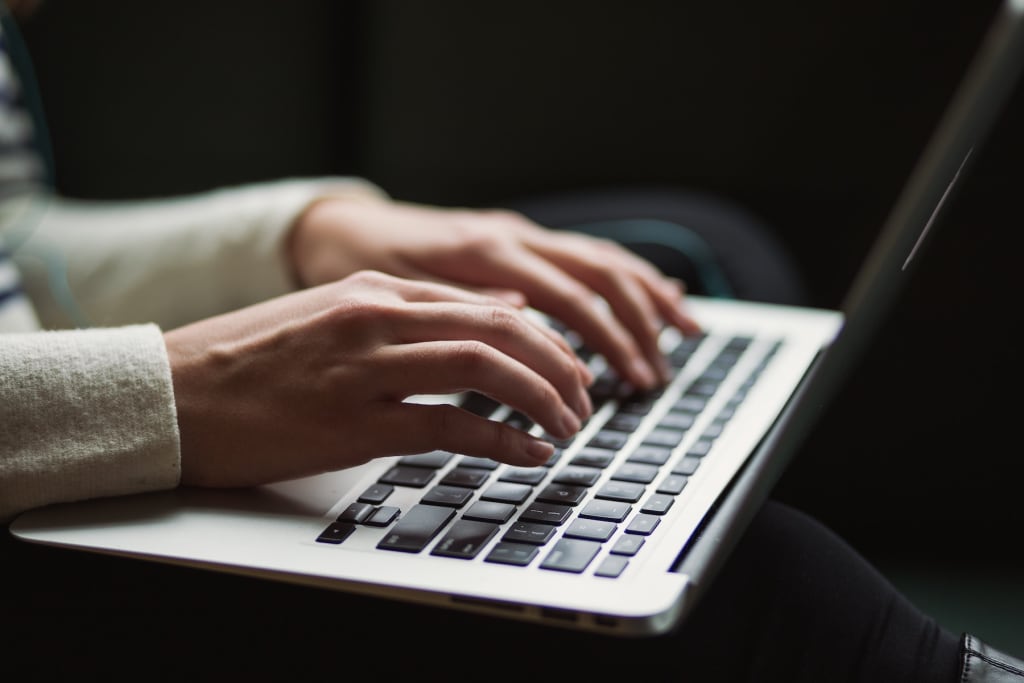 Whether you are a blue collar worker or a college graduate, starting to invest in the stock market is a good idea. Experts actually suggest that you should start investing in the stock market in your 20s, since time plays a huge factor in how well your investments will do.
However, it's a bad idea to dive into the stock market without knowing what you're doing first. Mastering the stock market is something that should be taught in high school, but isn't. Thankfully, there have been a number of online courses that were created to help people understand stocks and make better investing decisions.
Check out some of these cool classes below!
Jari Rool's Stock Market for Beginners course is one of the best first steps you can take towards mastering the stock market investing methods used to promote long-term wealth. This simple stock market class allows you to learn terminology, find the right investing strategy for you, and also helps you avoid common investment mistakes every beginner makes.
If you're very new to the concepts of investing and making your money work for you, this course will be an excellent (and affordable) choice.
Part of mastering the stock market is knowing how to pick a stock that will increase in value—and that means knowing what to look for as you search through stocks. The form of investing taught here is known as the Benjamin Graham Strategy, and focuses on what a company provides for the stock they gain.
Value investing, as the Benjamin Graham Strategy is also known as, is employed by major investors such as Warren Buffett on a daily basis. Both experienced and beginner investors will find this course to be incredibly valuable. (Get the pun?)
Jatin Taneja has a major claim to fame when it comes to mastering the stock market: he managed to get a 138 percent return on his stock choices in a single year. Wondering how he managed to do it? You're not alone.
This course shows how Taneja was able to do it all from scratch, and get a huge amount of cash in the mix, too. Cool concepts, learning how to read stock market signals, trying your hand at market timing, and showing how to get "multibaggers" makes this a smart choice for investors of all ranks.
Advanced traders might recognize these strange boxes as Japanese Candlesticks—a classic type of chart used by day traders. Though they look advanced, Japanese Candlesticks can be surprisingly easy to learn and will make mastering the stock market a cinch.
Visual learners who love the idea of having a guide while they learn to invest in the stock market or figure out the best day trading strategies will love this course. It's simple enough for beginners, but useful enough for advanced traders as well.
Mohsen Hassan, the teacher of this course, made a living by mastering the stock market and opening up his own trading firm called Montreal Trading Group. If anyone can teach you how to learn to invest like a professional, it's him.
This stock trading class is a series of courses that teach users everything from the lingo, to techniques, to reading candlestick patterns, to the importance of differentiating between different exchanges. No matter what questions you could have about the market, Hassan's massive course will give you the answers you're seeking.
All things considered, total beginners and experts alike could find something they needed to learn in this course. It's just that useful.
In many stock trading movies, you might have noticed that traders will often look at charts to determine what they should do next. For most people, doing this seems alien—or even downright crazy. Believe it or not, it's actually a real-life school of investing often known as "chartism."
People who are visual in their learning pattern might find this to be the best way for them to invest. Mastering the stock market's many different types of charts will be a breeze, even if you've never taken a class in it before.
Did you ever wonder how many of the best stock market trades in history were made? More often than not, it's because the traders themselves objectively looked at stocks to determine whether or not the stock was priced well for its value.
Mastering the stock market is all about knowing how to figure out whether a stock is overvalued, undervalued, or priced just right. This currently ranks as one of the highest-rated Udemy courses for investors who need help valuing stocks. Needless to say, it offers plenty of insight into whether the stock you want to buy is actually worth it.
Did you know that major trading firms do sector analysis and market analysis based on huge swaths of data? Did you know that social media data sometimes plays into the choices they make when it comes to trading?
This exceptionally unique course shows tech wizards how they can use Twitter's API to help predict the stock market. This course is meant for people who are knowledgeable about programming and want to turn that knowledge into a tool for mastering the stock market.
If you have the programming mettle, this will definitely be a course that could lead you to a lot of profit—in both trading opportunities and potential job opportunities.
Ever wonder why beginners often lose money in the stock market and give up when things get tough? It's not because they always go for the most dangerous investments you can make, you know! It's often because they don't know ways to cut losses and increase profits.
This course is all about prevention of damage to your bottom line and teaching you ways to increase your profits at every turn.
Too often, investing in the stock market feels like a "boy's club," doesn't it? If you're one of many women who want to learn how to go about mastering the stock market without the condescension, this is one Udemy course you'll love to see.
This extremely empowering course is all about teaching you the basics of investing and helping women get accustomed to the risks that come with the stock exchange. Inclusivity in the stock market just got a bit better. Now, all we need to do is break that glass ceiling.

The company's proprietary, patented software controls electric motor coils through individual coil switching Exro centered on realizing at least eight commercial deals this year for its innovative technology

Real estate investments are among the best investments every human being has made so far. This has also been one of the most significant long-term investments ever made. It is thus important to have a look at the latest trends in the market and at what the future holds as well. This will help people choose the best location for future investments in real estate.

As both a real estate investor and a real estate investor educator, I've heard the same question repeated endlessly since the coronavirus pandemic exploded: "Should I buy real estate during COVID-19?"

American Millennials have the impossible task of saving the world from Trump, climate change, and obnoxious editorials written by Baby Boomers. And they're doing it while in debt, living at home, and under the ever present anxiety that their futures are going to be spent both literally under-water because of rising sea levels, and figuratively because of whatever the next entirely preventable economic crisis will be.

The technology is primarily promoted as an imaging device for bladder cancer but has the potential to expand to other endoscopic procedures including laparoscopic, colorectal and thoracic Bladder cancer is the sixth most prevalent cancer in the United States, with 600,000 people fearing recurrence The global market for bladder cancer is estimated to grow to an estimated $4.71 billion by 2026